Are you guys watching any of the Olympics?  We have been tuning in over the weekend when we remember (while the kids are napping).  I don't get into the Winter sports as much as Summer ones, but it's still cool to have on in the background.  There's still a buzz of excitement that comes with it, even if I have no more than 5% of my focus on it.
Anyway, our Saturday started off in a super special way!!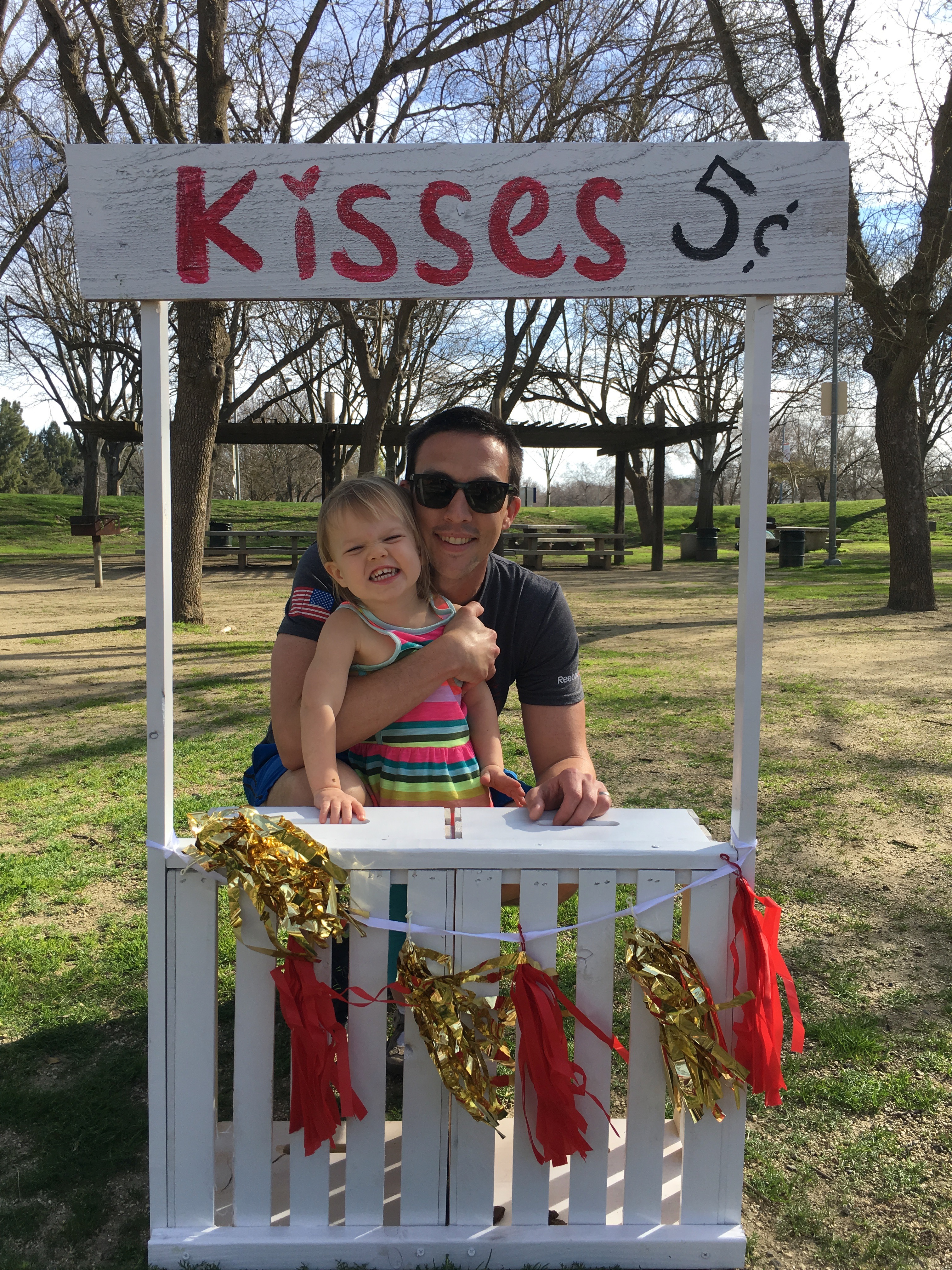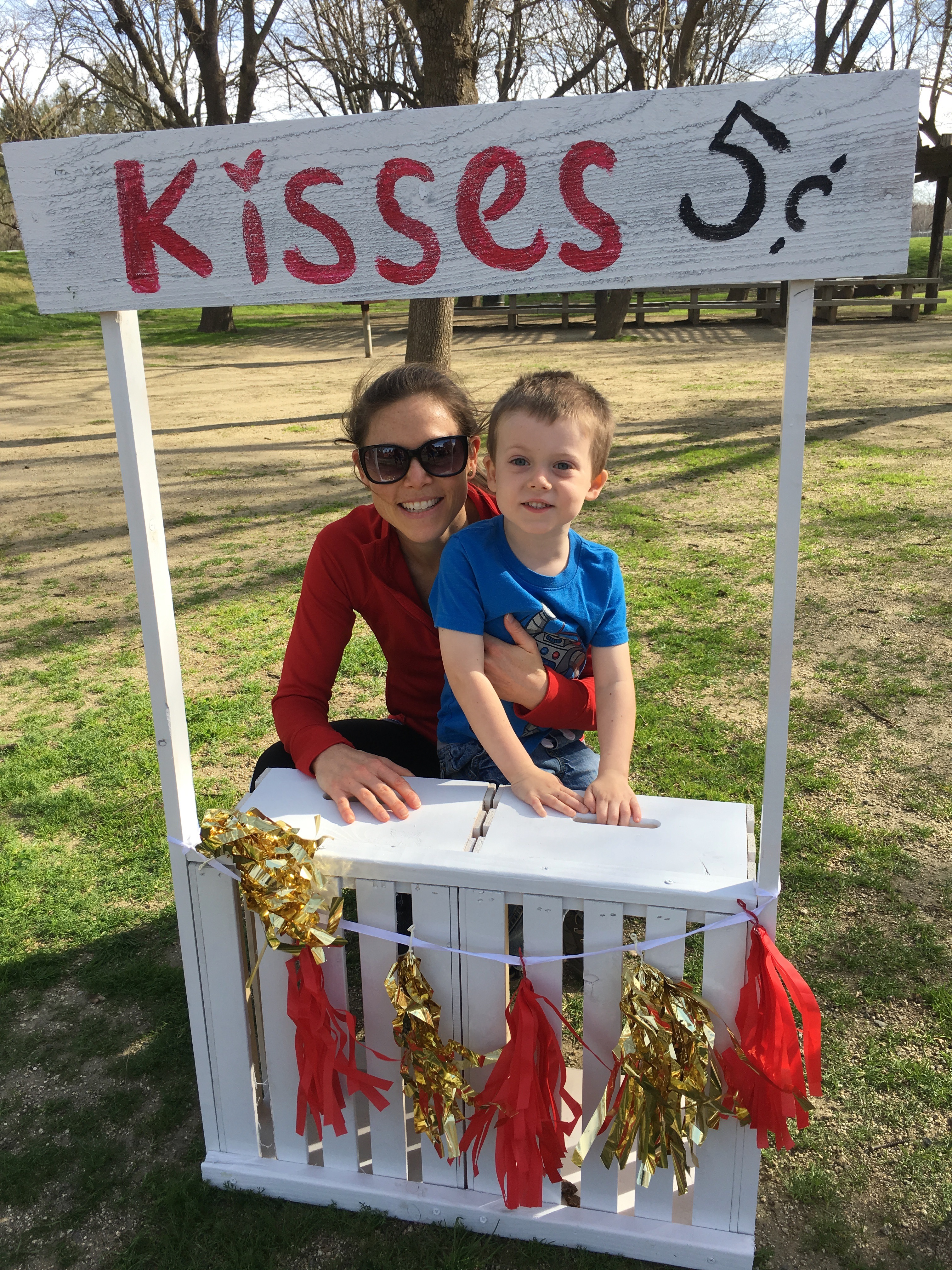 Family stroller strides class!
In honor of Valentine's Day, the dads got to join in our workout and it was SOOO FUN.  I was really excited for Kyle to see what SS is like.  It was a packed class too, with so many of our friends and their families there.  At the end we took photos at the kissing booth and let the kids play at the park while the adults had coffee and hung out.  It was a GORGEOUS 65 degrees out and made me super excited for Spring.  This winter has been very mild and while I know that's not good for the Earth, I'm very happy to avoid sub 50 temps.
No better way to kick off the weekend in my opinion.
By 1130 the hunger pangs were turning our little monsters into major grump faces, so we hit the road.  We stopped at sbux on the way home and then I fed everyone before showering and getting lunch for myself.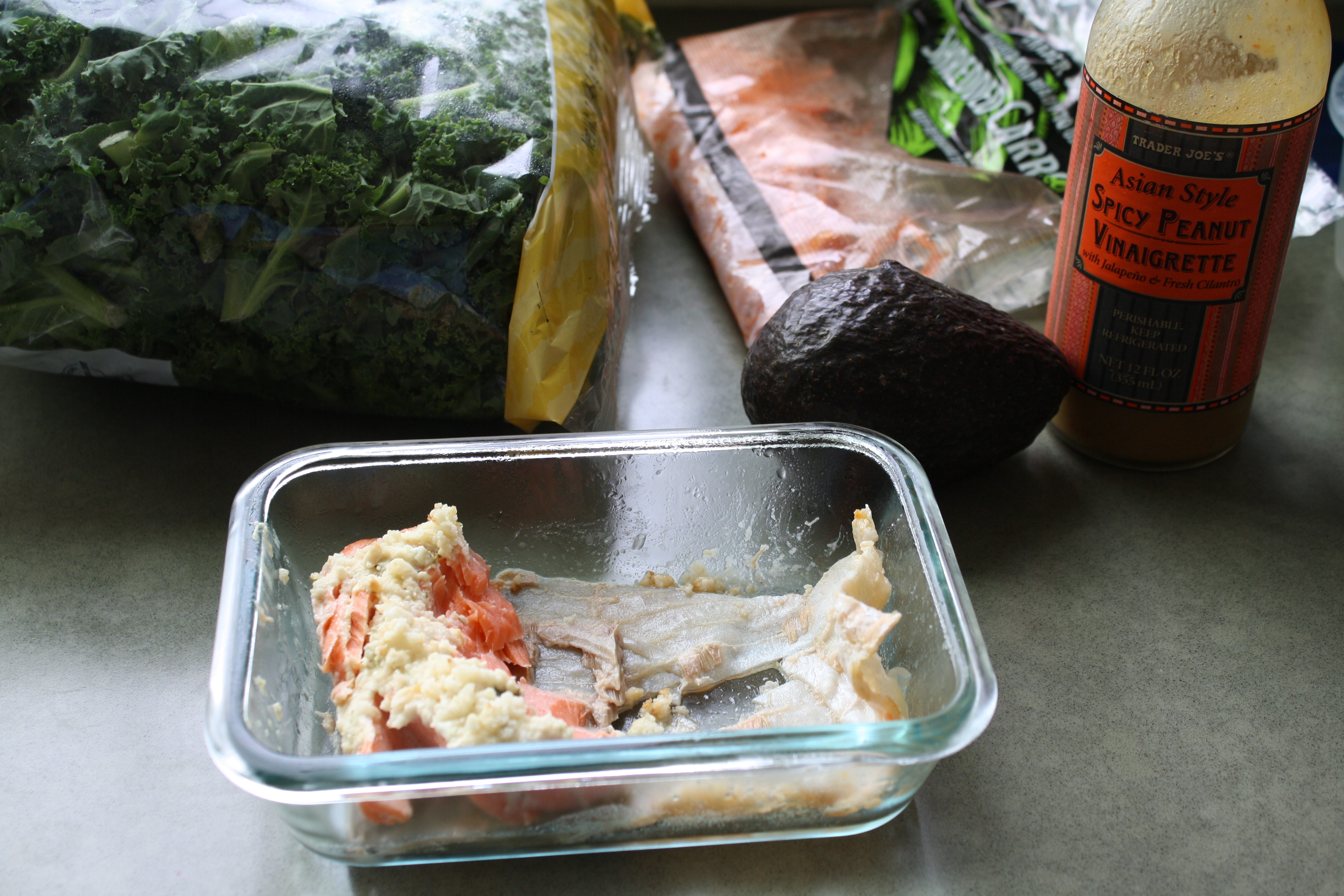 Still trying to get rid of fridge scrapings, I used up the last of the mac nut crusted salmon.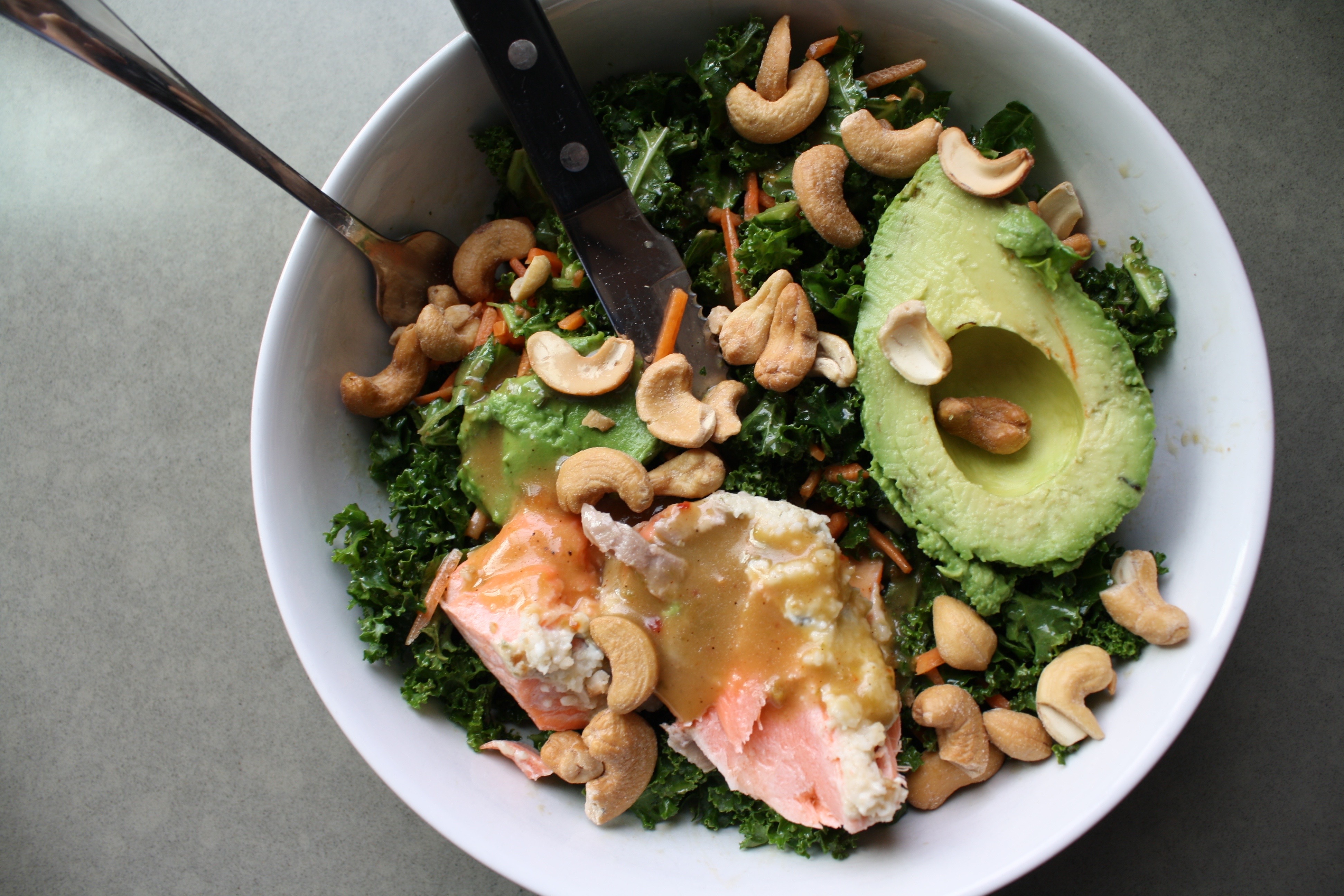 I massage kale and shredded carrots in the spicy peanut dressing from TJs and then added avo and roasted cashews.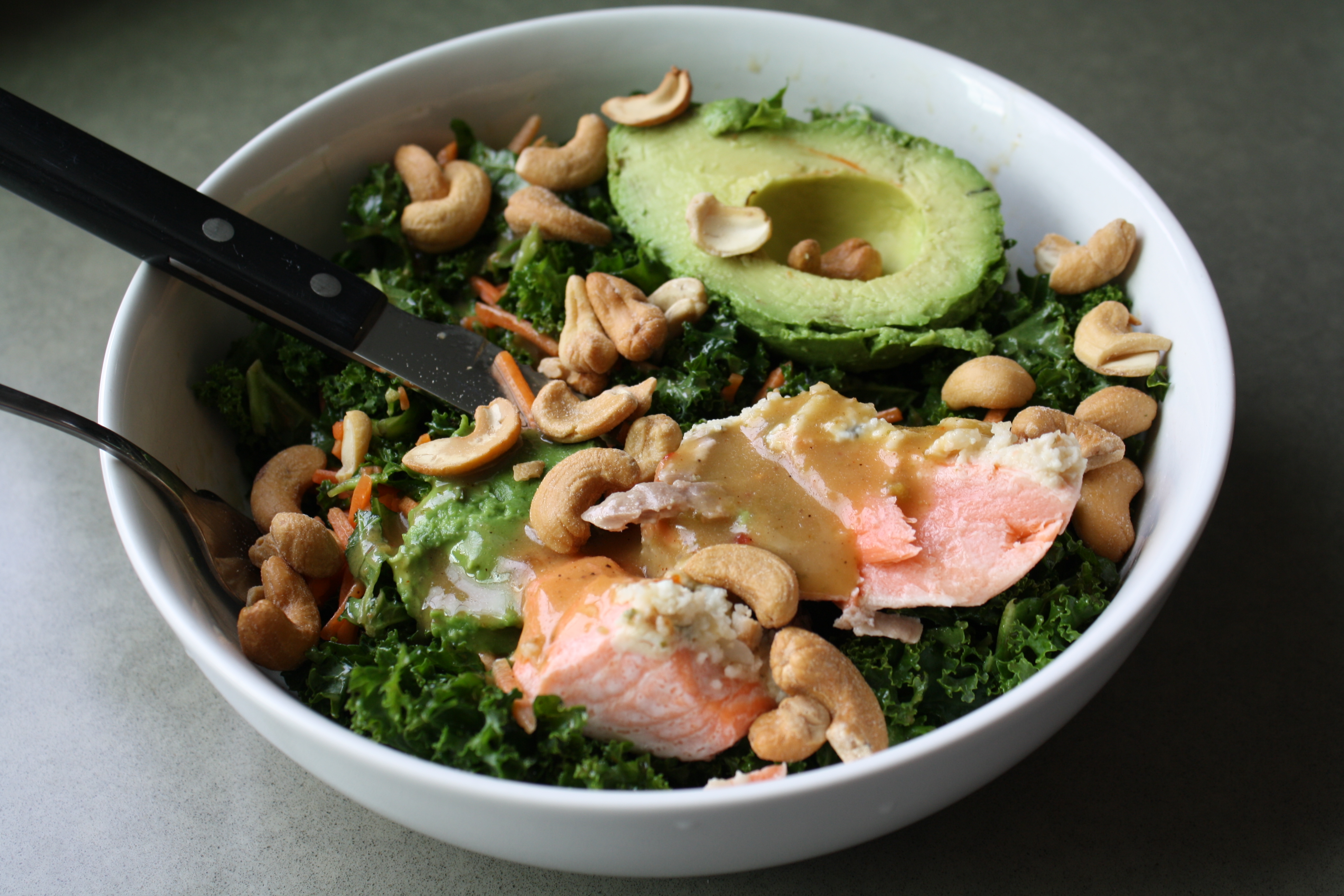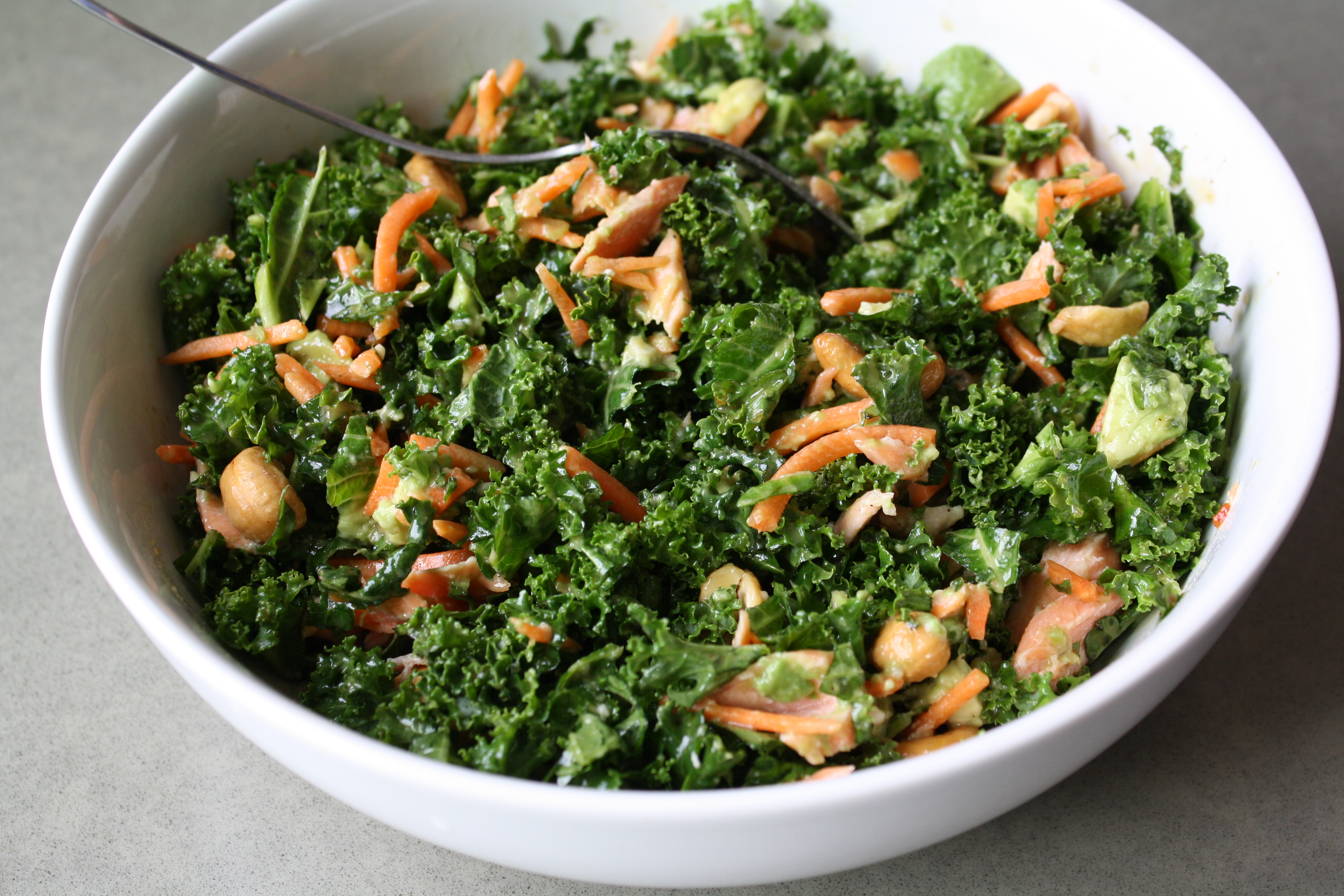 After lunch it was time to get my prep on!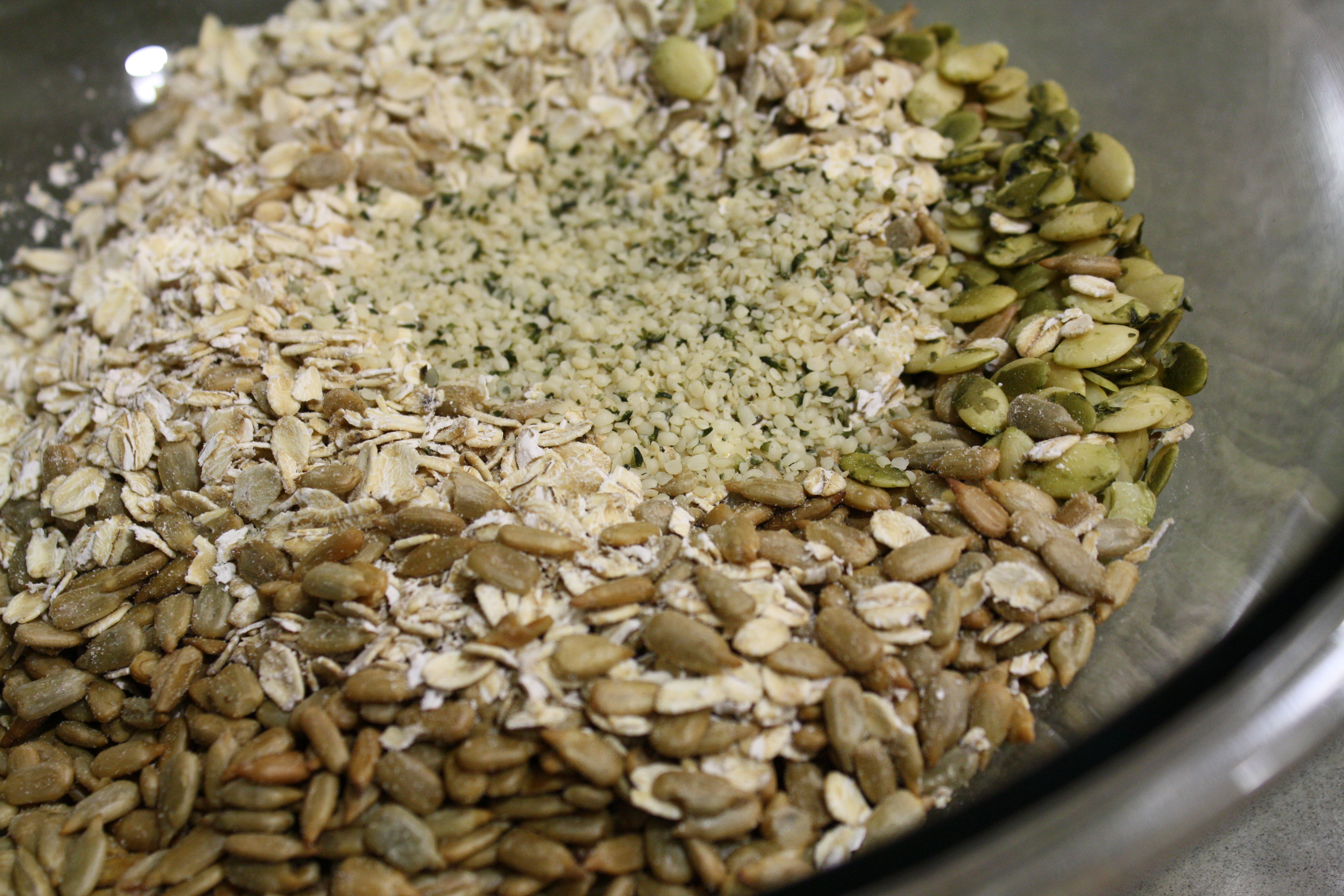 I'll share more about everything I did to get myself set up for the week later…for now, though, I'll carry on to dinner.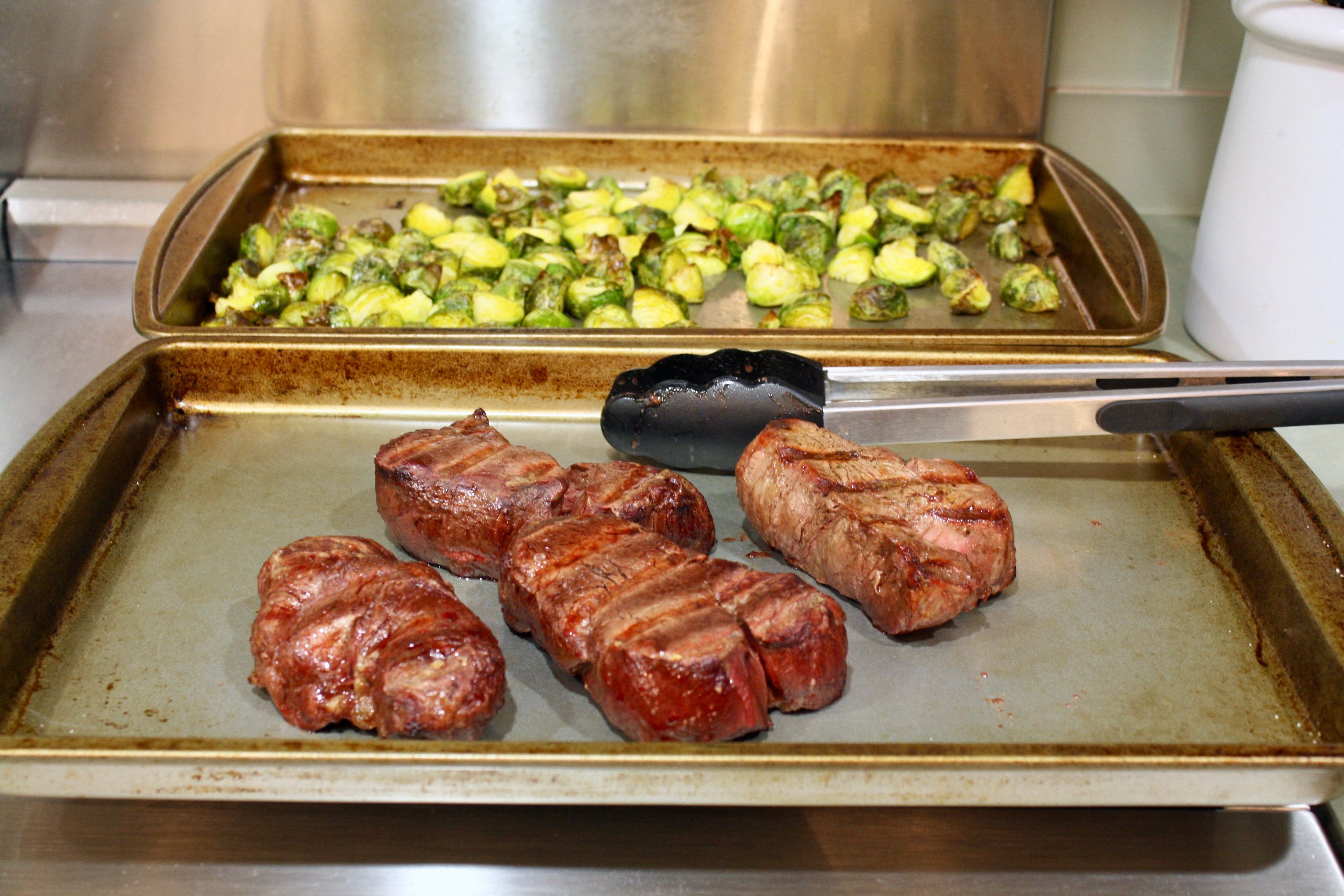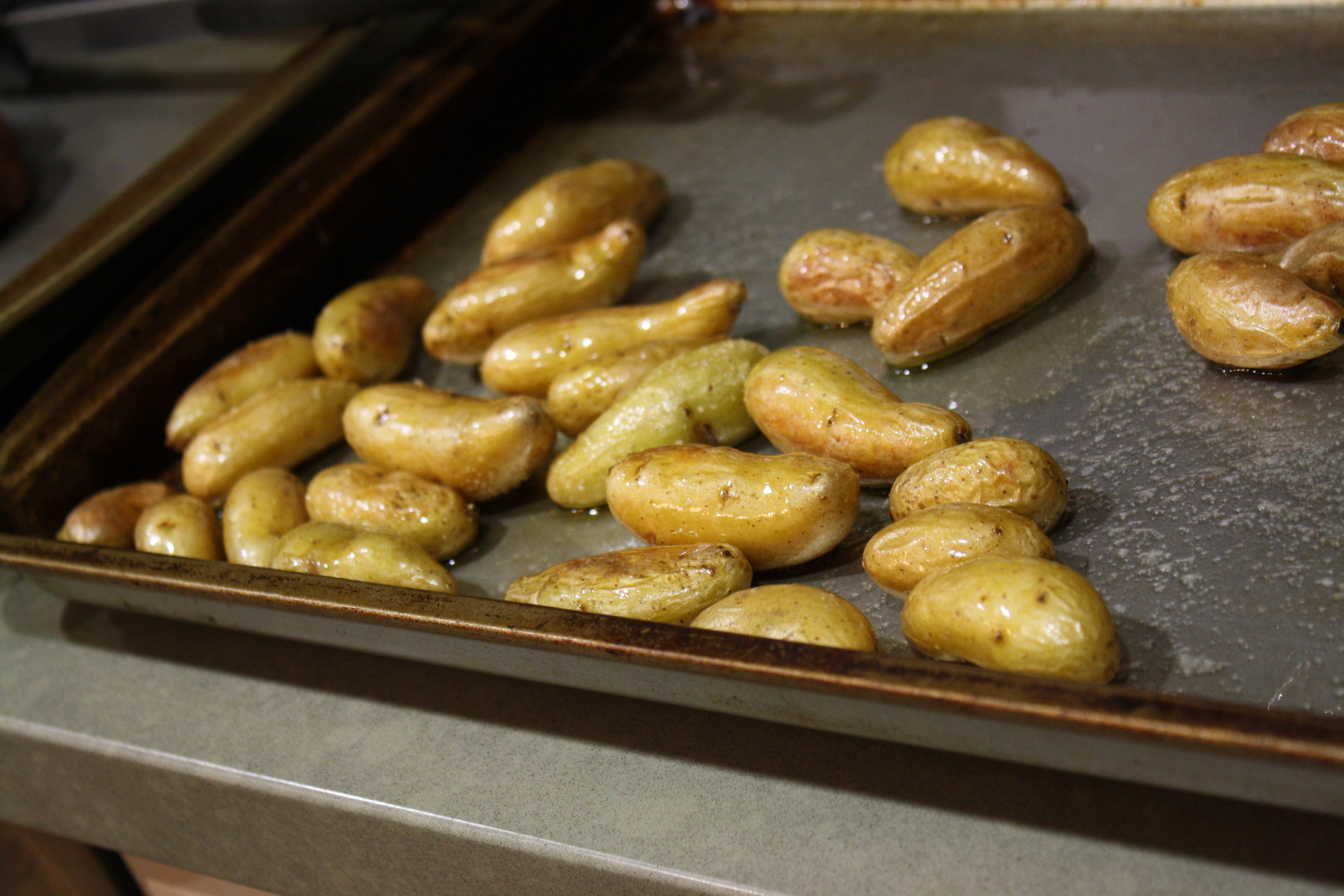 Kyle was in the mood to grill, so we had steaks with roasted potatoes and Brussels with some leftover bearnaise sauce that I had in the fridge.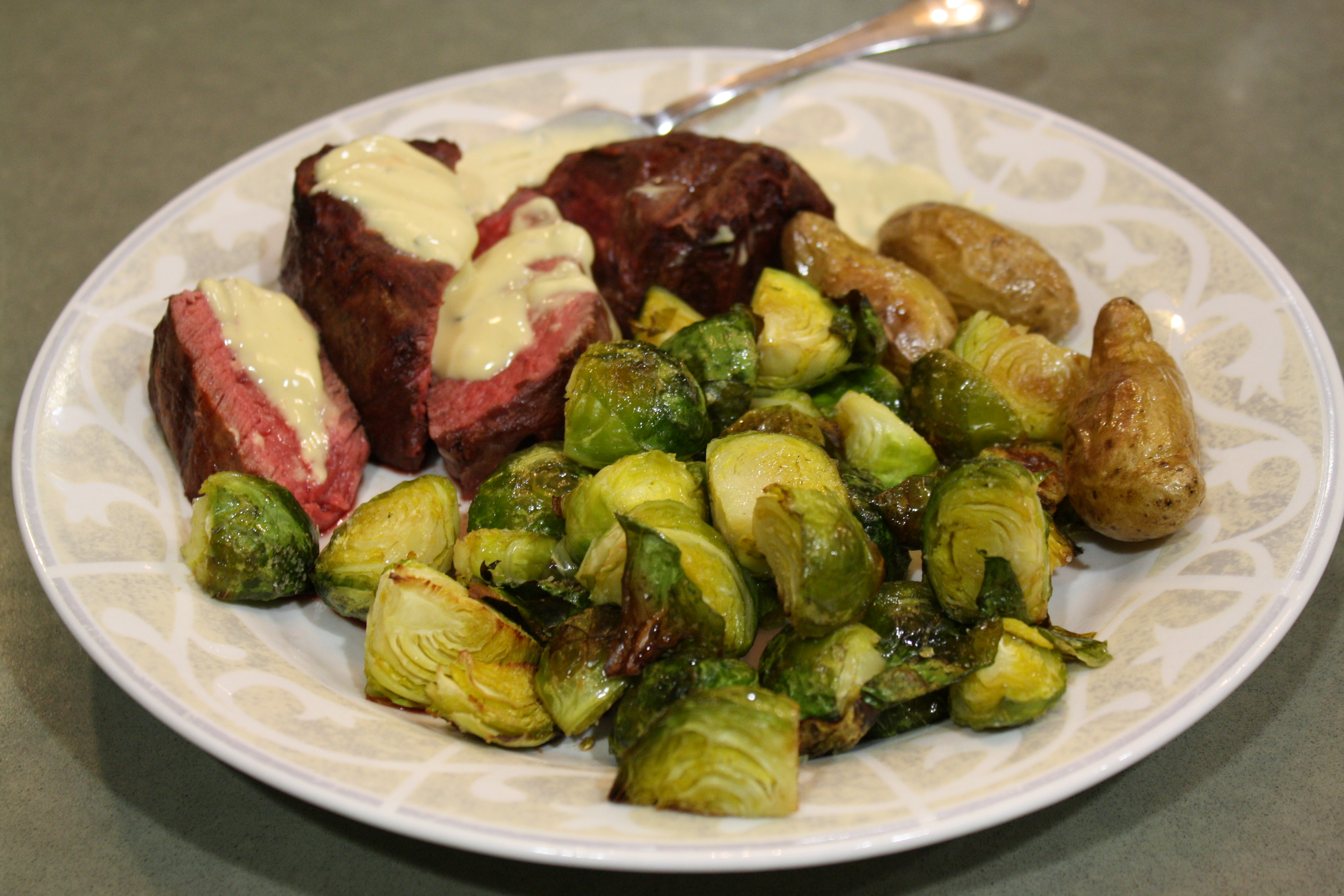 All the yes!  Last meal worthy dinner right here.
I know it's not super exciting, but roasted Brussels would definitely be on my plate for my last meal.  Probably salmon too.  And then every single chocolate thing I could get my hands on.
No chocolate on this night though.  I researched kombucha making for the hundredth time, while sipping on a bottle of kombucha.  Time to start collecting my bottles for when I do my own brew!