To know me is to know I love hummus.  I mean really.  Even my coworkers (who don't know jack diddley about me) know that I'm a chickpea connoisseur. 
So how excited was I to get this in the mail?!?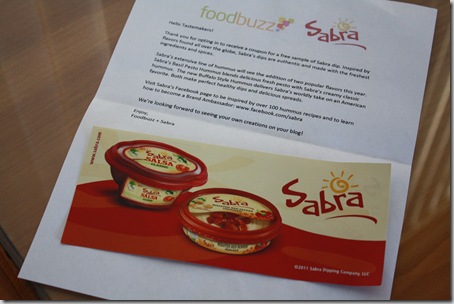 SO EXCITED!  Naturally, I already had Sabra in the fridge because it's the best.  And you can buy it in bulk at Costco.  I try to be rational when I'm in the super store, but when I see rows and rows of family sized tubs something happens to me.  I can't explain it.  We almost always end up leaving with a cart full. 
So back to the point.  Enjoying hummus on it's own is a daily occurrence for me (it's an excellent salad dressing, bread topping, or straight from the tub food).  Using it in a recipe…that's when the magic happens.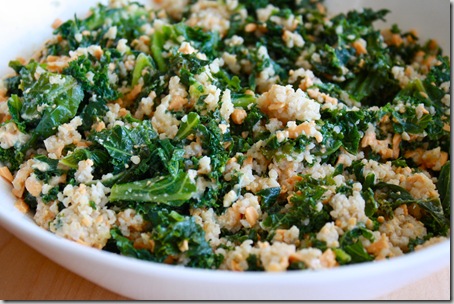 Cheesy Kale and Couscous (vegan, gluten free)
Ingredients:
Directions:
Make couscous.  I used the rice cooker, which took under 15 minutes.  I swear couscous is the easiest and fastest grain ever.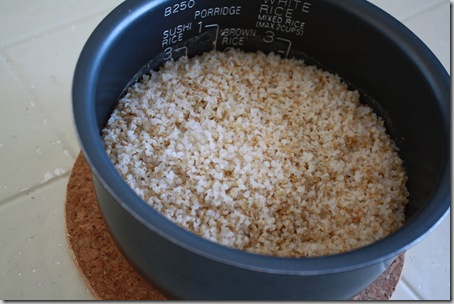 While the couscous is cooking, wash, rib, and steam kale.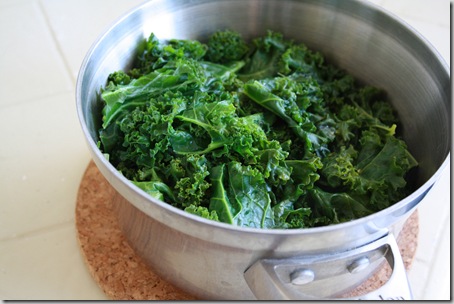 This step also takes under 15 minutes.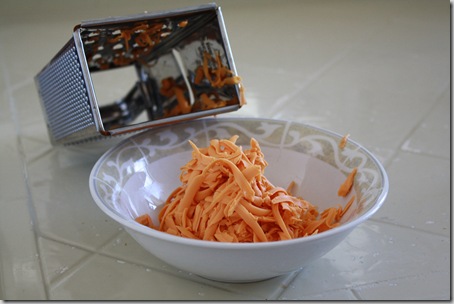 Shred cheese.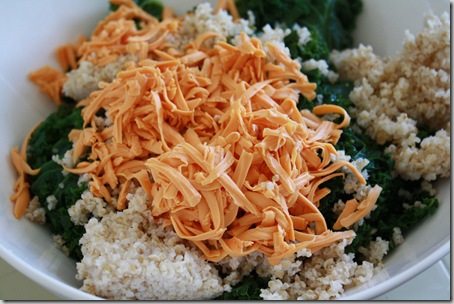 Add the kale, couscous, cheese, and almond milk to a bowl and mix.  If the kale and couscous are still hot, the cheese will melt a bit. 
At this point I also ran my knife through everything in the bowl (especially aiming at cutting up the kale).  This makes everything small and more finely chopped, thus allowing the almond milk to meld everything together. 
Then add the hummus, salt and pepper, and re-toss the salad.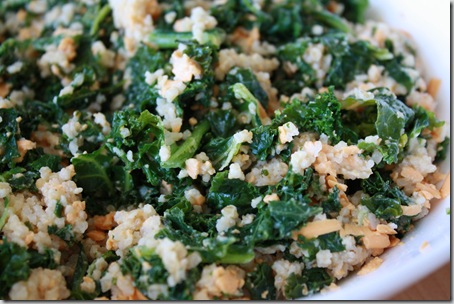 Divine.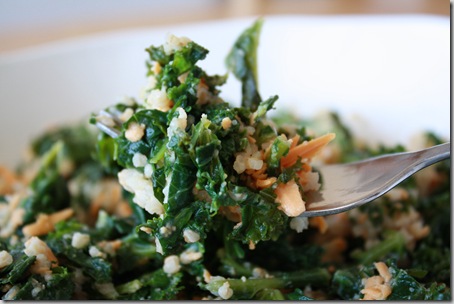 Good luck making this last longer than a day.  It probably has a few servings in it, but I went back for bowl after bowl after bowl.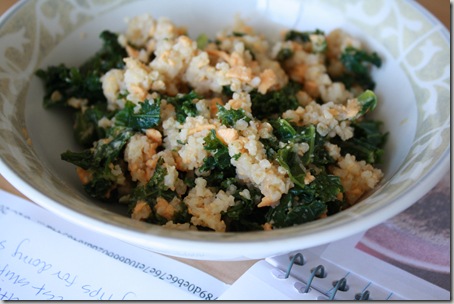 Perfect dish for a summer picnic…healthy and delicious and likely to please anyone. 
I bet different flavors of hummus could really jazz the dish up too.  Sabra has a new flavor, Buffalo Style, that could be amazing.  Or roasted red pepper, chipotle, supremely spicy, roasted garlic, pine nut…ok, ok, I could go on and on. 
Have you used hummus as an ingredient in a recipe recently?  Share!!