Leading up to our trip, I tried to make the most of what we had leftover in the kitchen and freezer.  The meals were mostly huge salads with grains – my effort to be cheap and use up every single perishable item in the house so nothing went to waste.  As you can imagine, these weren't the most inventive or exciting meals (also they were insanely repetitive) so I didn't bother taking pics.  I did, however, have photos of some of our dinners from the previous week that I never got around to sharing…so here they are (links to the source included).
I made a (lot of) adjustments to this crock-pot sweet potato quinoa chili – some inadvertent because my brain wasn't on.
First off, I didn't use the slow cooker.  If I'm going to have to brown the meat before I add it to the crock pot, I don't see the point of using it at all.  I'm lazy.
It was good, but I have a feeling it would have been better had I not totally effed things up by buying tomato SAUCE instead of diced tomatoes,  I seriously don't know how I did that, but I realized it mid-pour and you certainly can't un-pour tomato sauce from a big pot of chili.  I tried to compensate by tossing in halved cherry tomatoes that I had in the fridge and amping up the spices, but it didn't taste as chili-like as the original recipe probably does.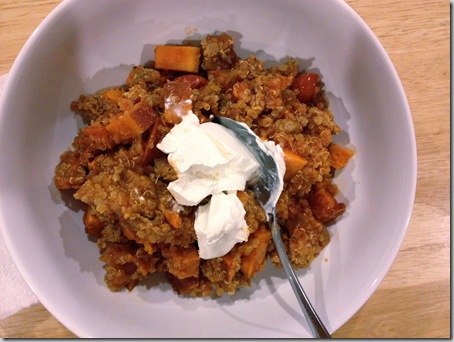 It was still yummy – just not exactly what I set out to make.  I nixed the garlic and shallot and used an onion and garlic infused olive oil instead.  I also skipped the beans and added lactose free sour cream on top.  Without the sour cream, it was kinda just a tomato sweet potato quinoa dish.  The sour cream really made it great.
The photo of my meal looks not much like this cover photo, but I am not a food stylist so there you go.  I don't think I mentioned this yet, but I'm aiming to cook every cover of BA this year.  I already did January, so here's February's chicken and dumplings with mushrooms.
Holy labor intensive!  Bon Appetit needs a reality check with these recipes.  Who has this amount of time??  I read the recipe and decided it would have to be a weekend meal so Kyle could occupy P for a lot of the cooking time.  Good thing too, because I was sweating it out in the kitchen for 3+ hours, so I definitely wouldn't have been able to work it into the meal plan on a week night.  I have small unreliable windows (read: nap times) to fit in meal prep/cooking now that this kid is all crazy active and mobile, so if it doesn't fit in there, it's not happening.  Hi crock pot, I love you.
The recipe was awesome for the record.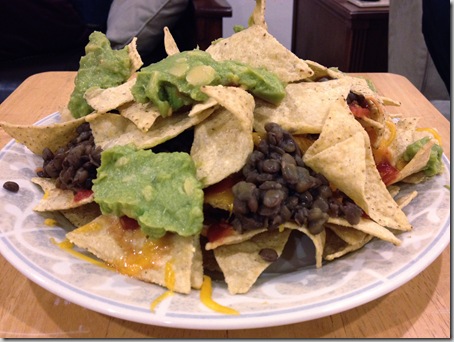 Nachos!  These are the kinds of meals that compensate for the ones with excessive effort (see previous recipe).  Lentils in the rice cooker make my hands-on work <5 minutes.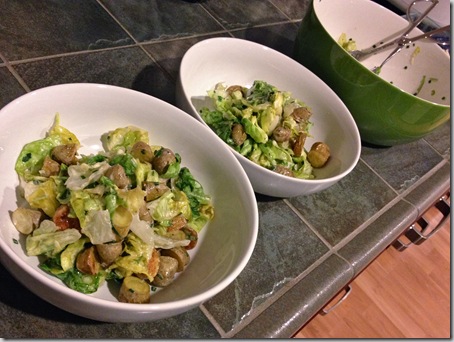 This was good, but needed more oomph in the dressing department.  I used pomegranate vinegar instead of red wine vinegar and I added mayo to the dressing too.  I just felt like the extra creamy, fatty flavor would help it out, and I was right.  I liked the fingerling potatoes a lot though, especially with chives.  Chives are a new fave.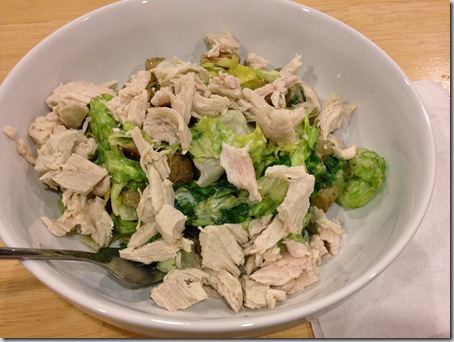 I made the salad first and then added the warm shredded chicken right before serving.  I like warm lettuce because it makes it soggy-ish.  I'm a soggy salad person though.
I intended to make kebabs with this meal, but ended up roasting the pineapples and red bell peppers separately.  I cooked the beef in a cast iron pan on the stove.  Then I served the whole thing over corn grits.  Baby boy had some too, but wasn't a big fan.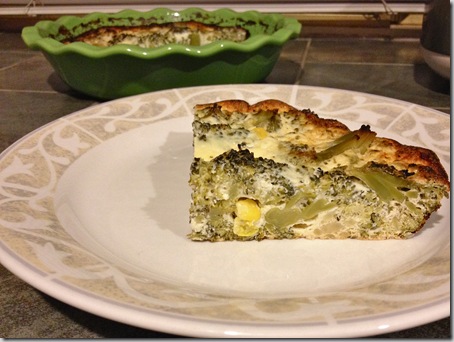 Kale, noodle, and sausage stew.
I used TJ's GF brown rice noodles.  I used the same chicken sausage I used here.  Simple and hearty, but not heavy.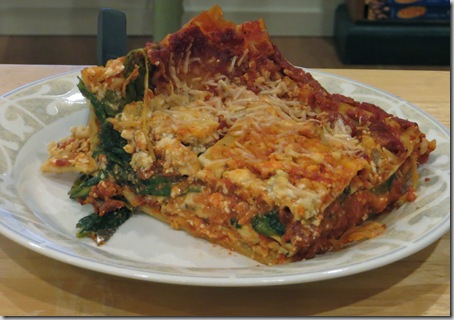 Big Ass Veggie Lasagna
I don't have a recipe to link to because it's just lasagna and I have a million lasagna recipes already on the site.  Let's be real, layer noodles, marinara, cheese mix, spinach, and repeat.
I didn't eat any since it had dairy and gluten, but Kyle was all about it.  I had no prob finding leftovers to grub on (mucho stuff stocked up in the freezer).
Other non-photographed meals included: mock Chipotle bowl with crock-pot salsa chicken, portobello fried rice, salmon burger salad, and pesto pasta.