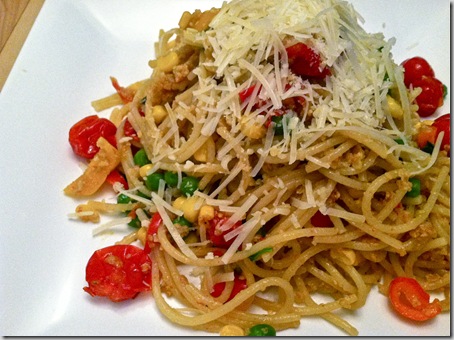 This is the easiest meal of all.  I make it at least once a week.  It's flexible depending on what you have on hand, but as long as you have some kind of past in your pantry and some kind of fresh/frozen veggies, you're set.
Boil water.  Cook pasta.  Drain pasta, saving a little of the water.  Add olive oil (a few [or more] glugs).  Add fresh/frozen veggies.  Toss into the pasta and let them cook.  If you add tomatoes, wait until they pop.  Add herbs (optional but recommended) like basil, parsley, etc.  Add more olive oil if needed.  Add TVP and toss into noodles until they've fully rehydrated.  [TVP is texture vegetable protein – for more info and recipes see here and here]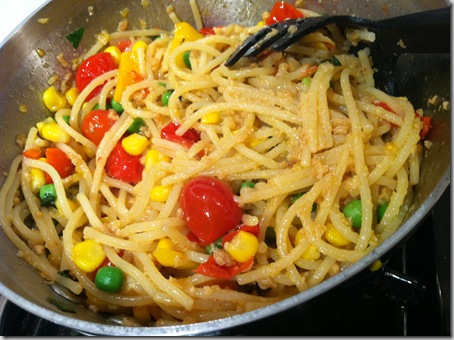 Serve and dig in.  If you're not avoiding dairy, top with parmesan cheese.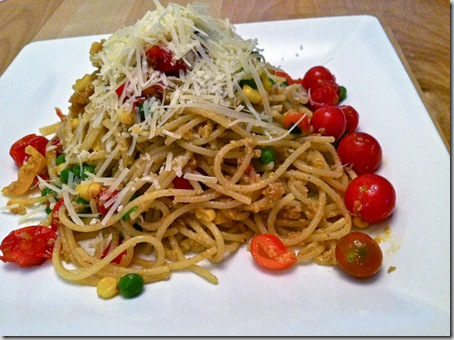 Does the mountainous stature of this pasta make you want to sing "on top of old smooooookey…"?  No?  Me either. 😉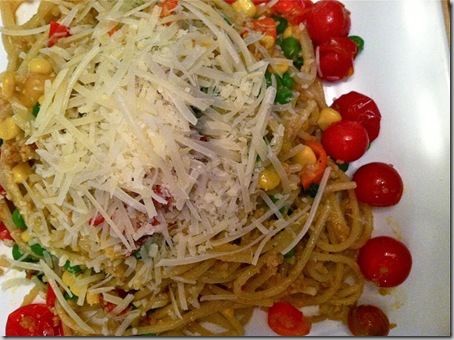 This one had garlic infused olive oil, peas, corn, cherry tomatoes, and TVP.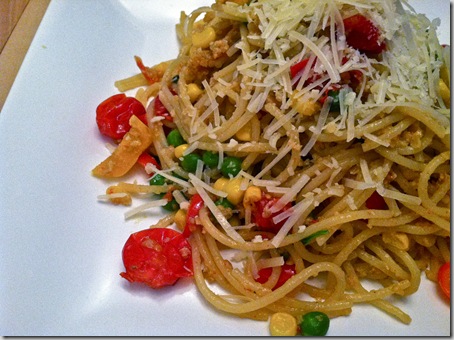 Here's a fusilli version with edamame, corn, fresh tomatoes, marinara, and TVP.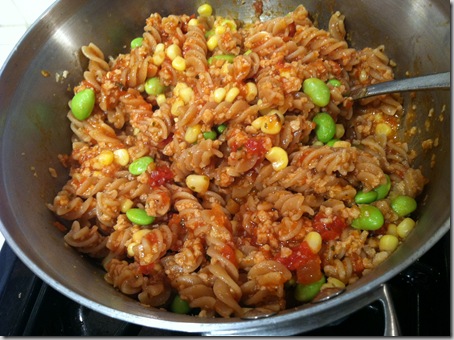 And here's yet another with penne, tomatoes, hummus, basil, and TVP.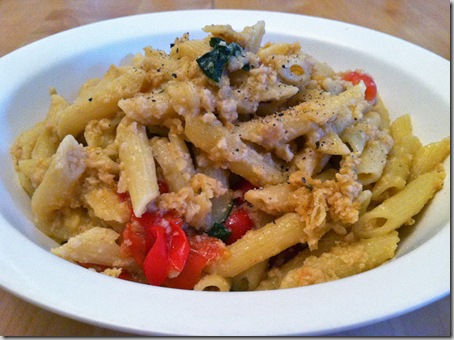 It definitely helps having an unlimited supply of tomatoes and basil in your backyard.  That makes much of the meal free.  TVP is cheap and frozen veggies (even the organic kind) as well as pasta are cheap cheap cheap, too.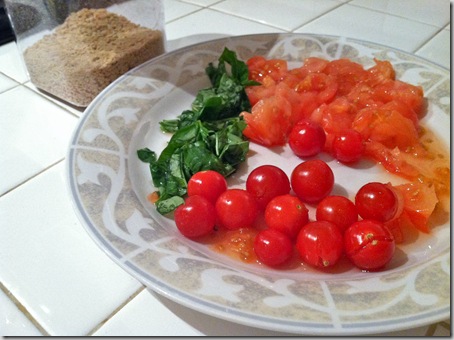 Pretty easy. 
Even for a work night.