First things first, I'd like to give a virtual pat on the back to all the amazing women who read my blog…I'm so proud of us…and today is about celebrating, supporting, and nurturing our female community.  I know there was a #daywithoutwomen movement to encourage us not to work (paid or unpaid) but that's just not realistic in my case. And more importantly misses the mark.  So here I am, plugging along during nap time, taking care of sh!t like me and all the other badass moms do every other day.  My husband is a feminist.  My kids are too young to know what I do for them on a deep level.  And since those are the main people who would be affected (negatively) by my calling in sick for the day, I'm choosing to celebrate in a different way.  By sending love out to all the women who DON'T get the recognition you deserve for how hard you work.  I know you're out there.  Keep it up.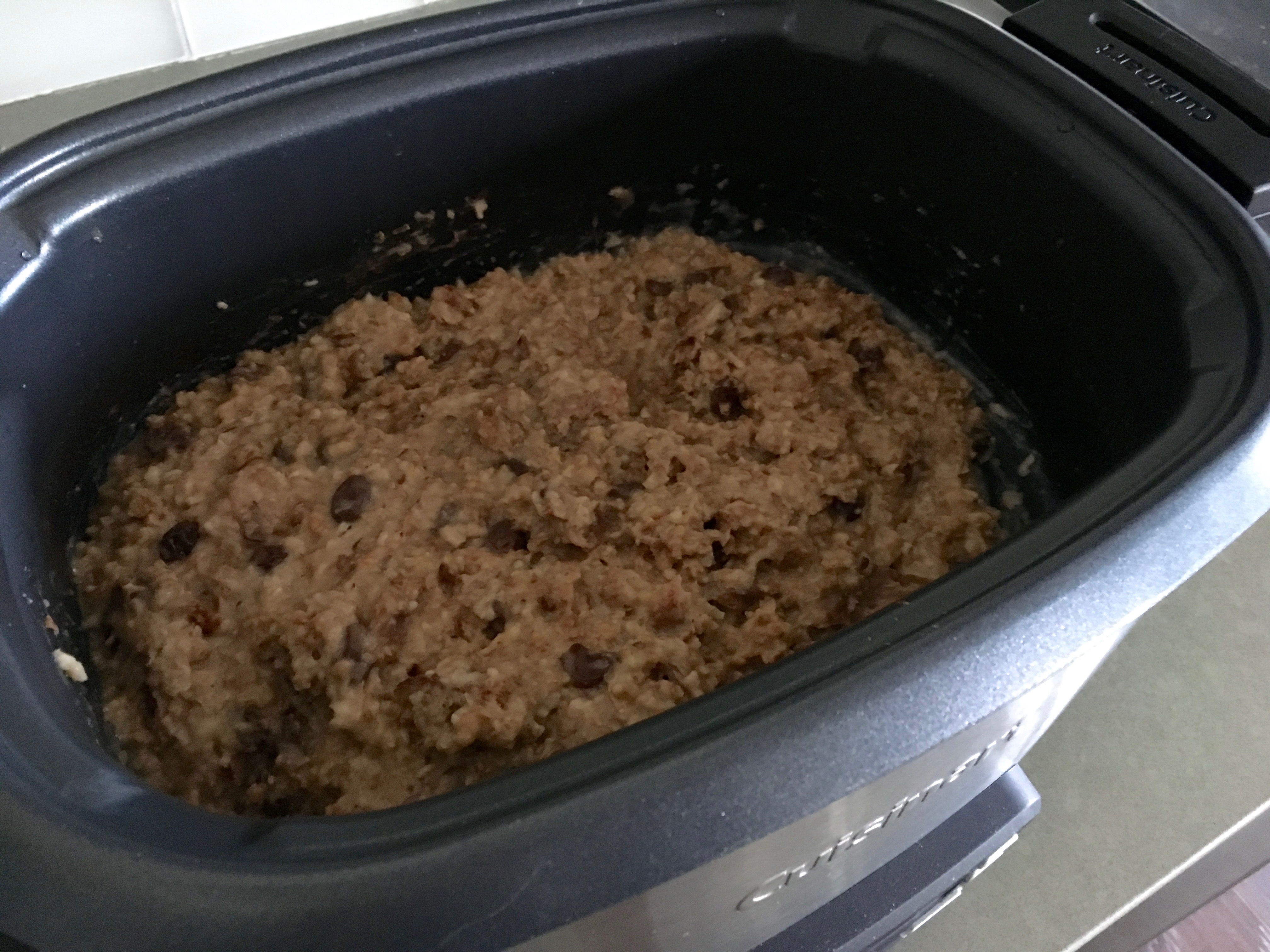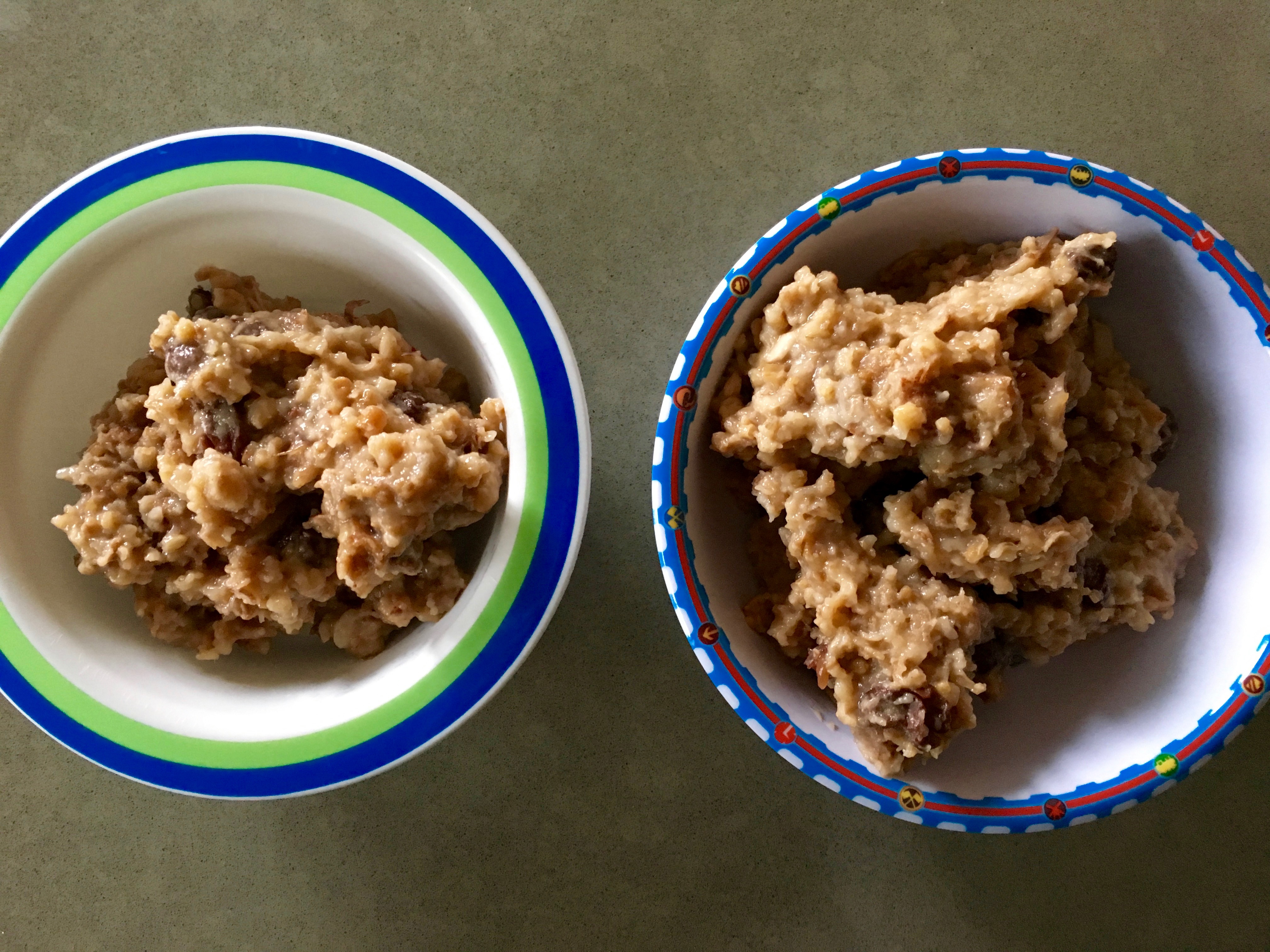 After a decadent weekend eating out, it was back to basics come Monday.  Steel cut oats for everyone – raisins, slivered almonds, cinnamon, and (unsweetened) applesauce to sweeten.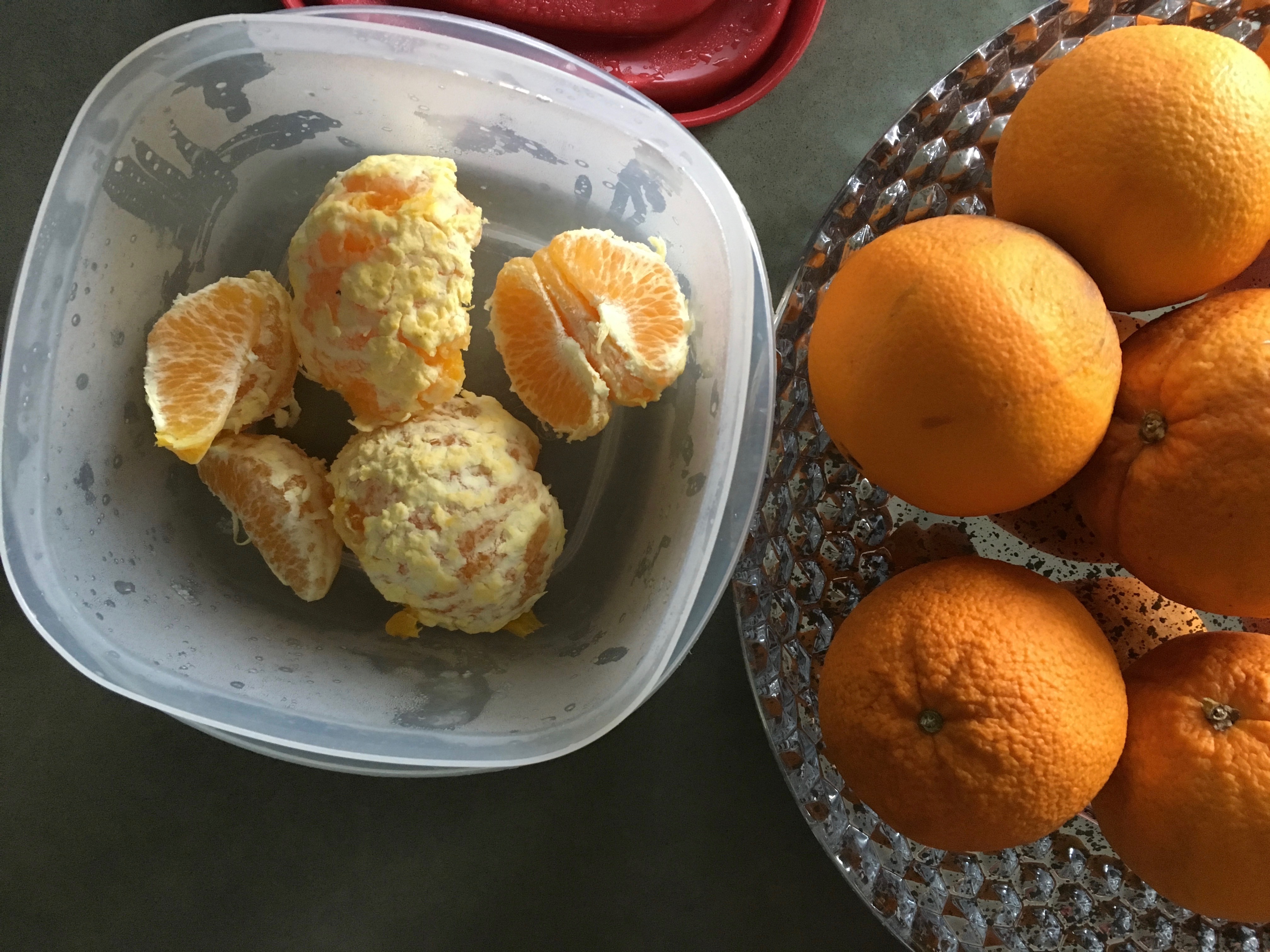 Plus a million oranges and cuties on the side.  V likes both oranges and cuties, but P prefers cuties. V housed 2 full oranges after seconds of oats, while P was right on her tail.  My kids wake up starving!  I suppose it makes sense since they eat dinner at 6 and are in bed by 7…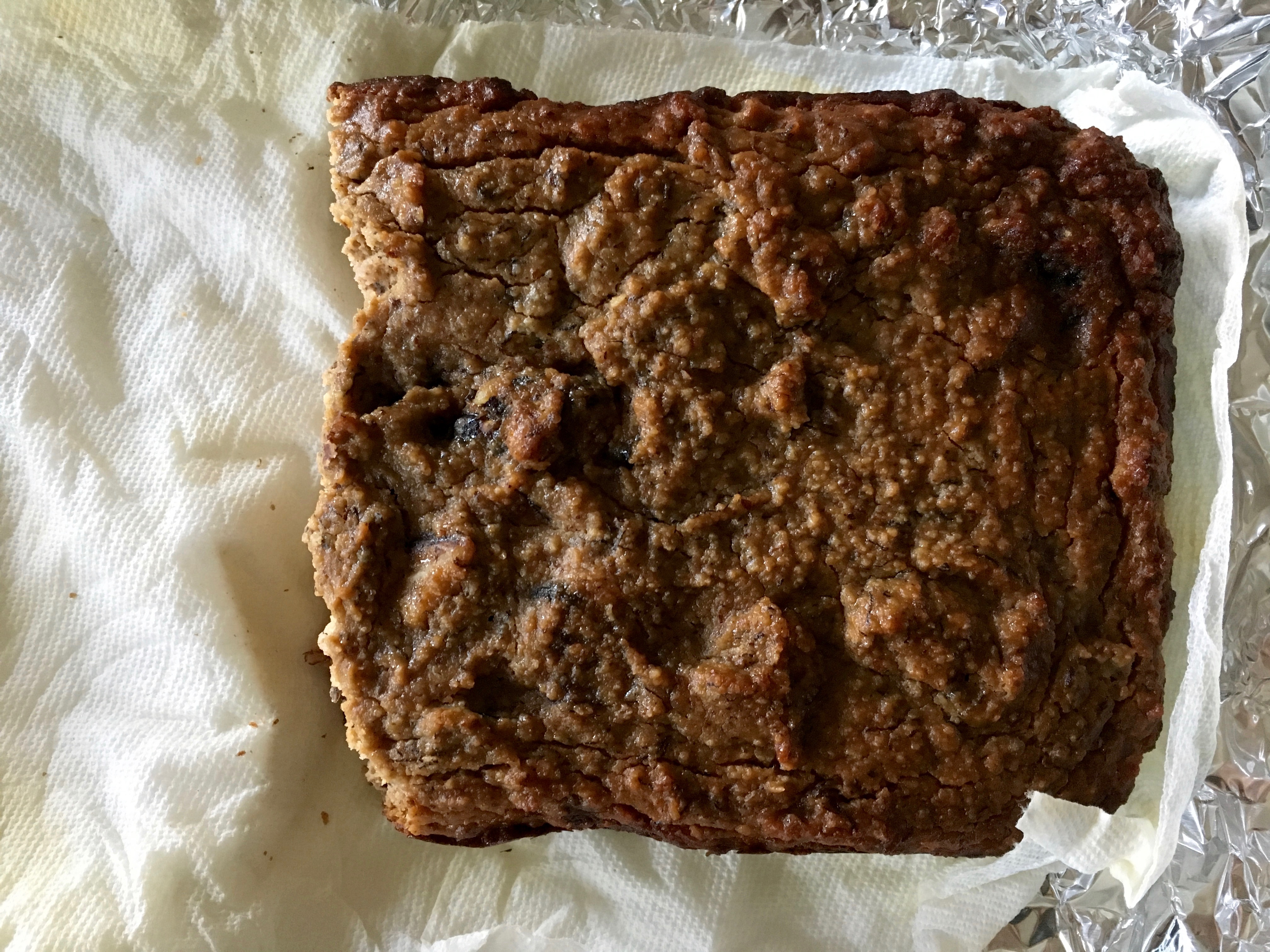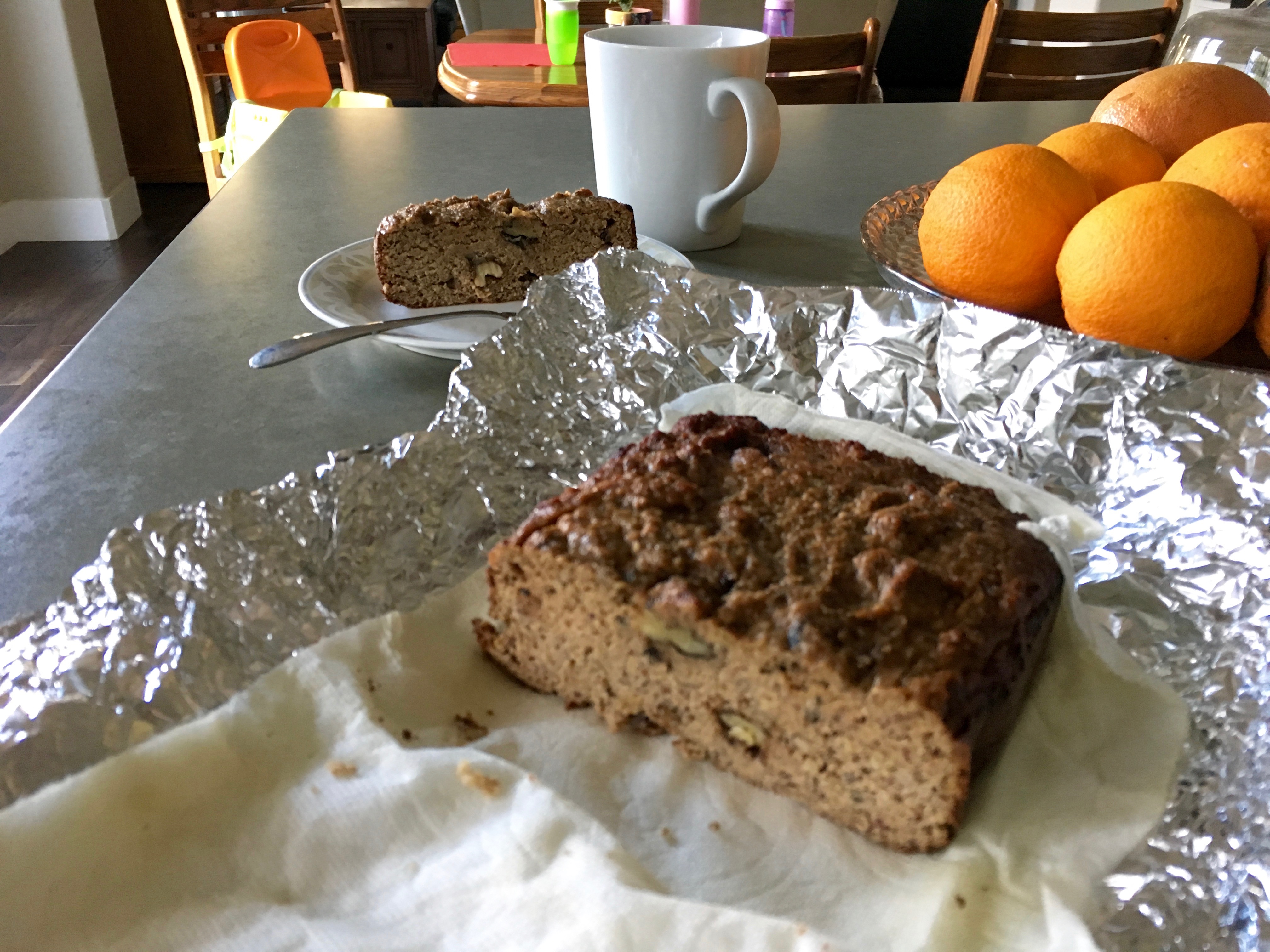 I had a big slice of banana bread WITHOUT nutbutter!!  This bread is so packed with good stuff (coconut oil, almond flour, and walnuts) that I don't even want more on top.  Also, it's really good cold.  I actually like it better straight from the fridge more than heated.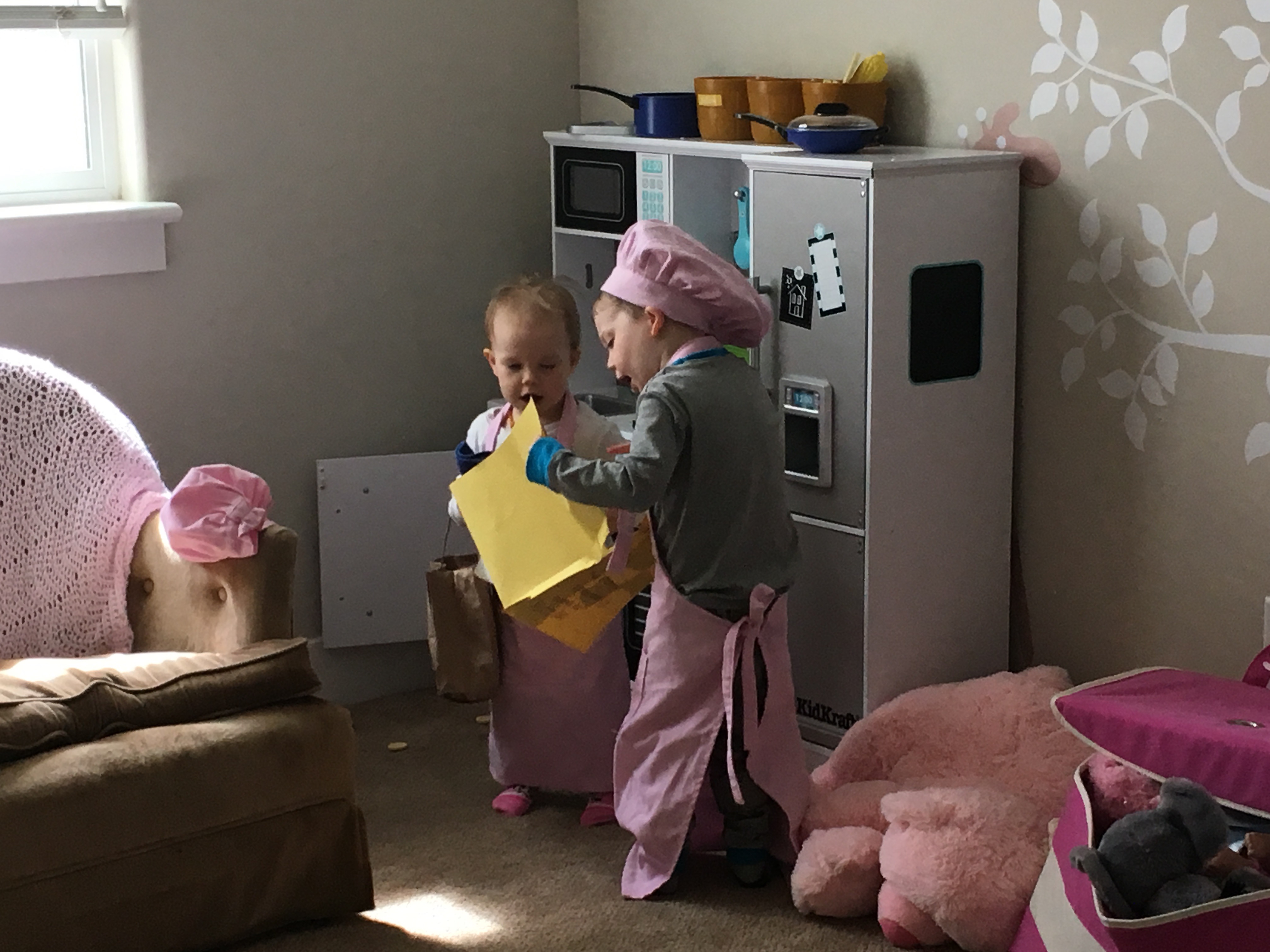 She's ordering off his menu.  I was spying on them while doing laundry.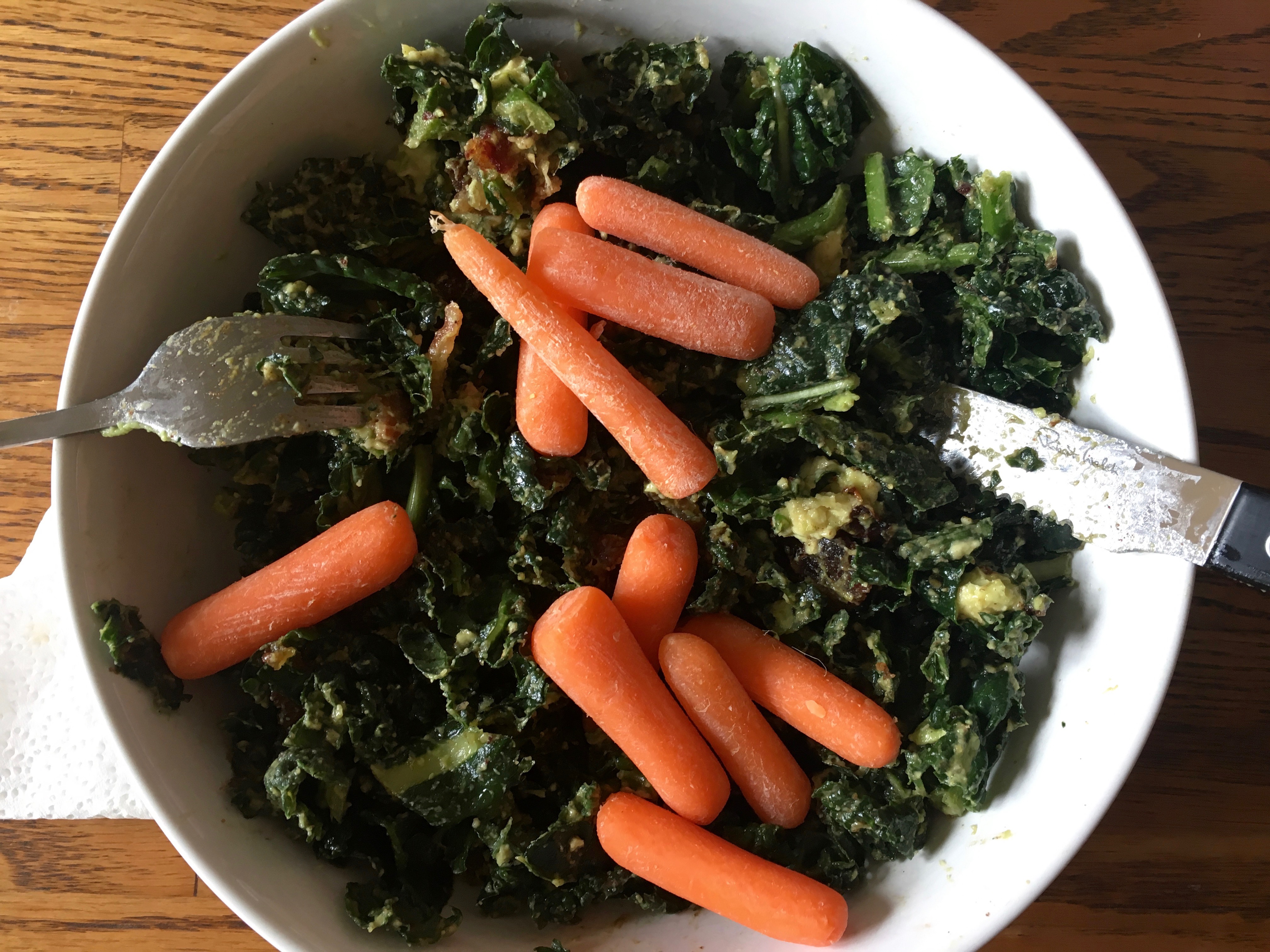 Lunch was kale massaged with oil, then chopped up with avocado, bacon, and dates.  With carrots on top and on the side.
P had swimming, but Kyle got home early so I could take him solo.  He and V did dada/daughter stuff while I watched him get his shark face on.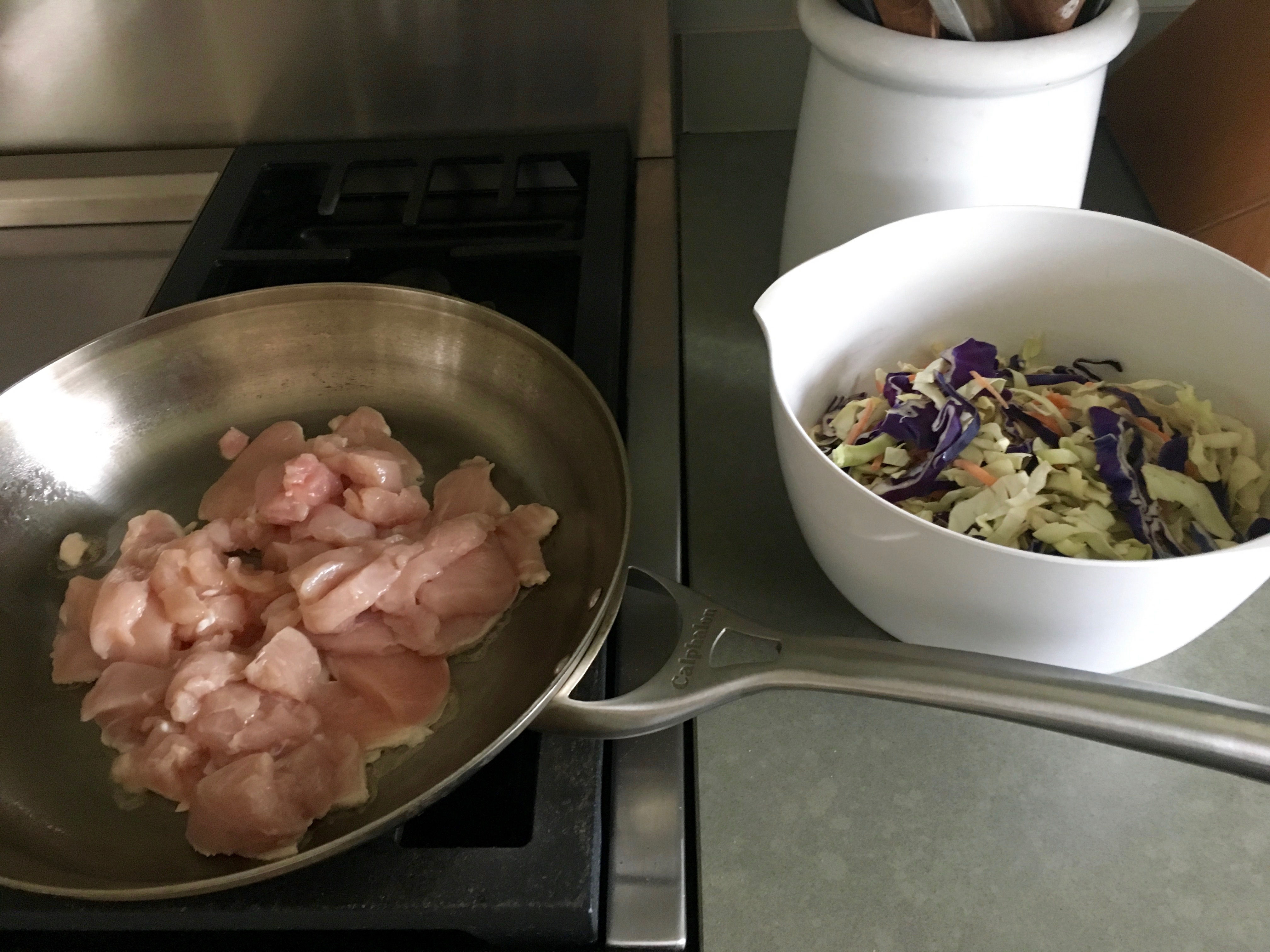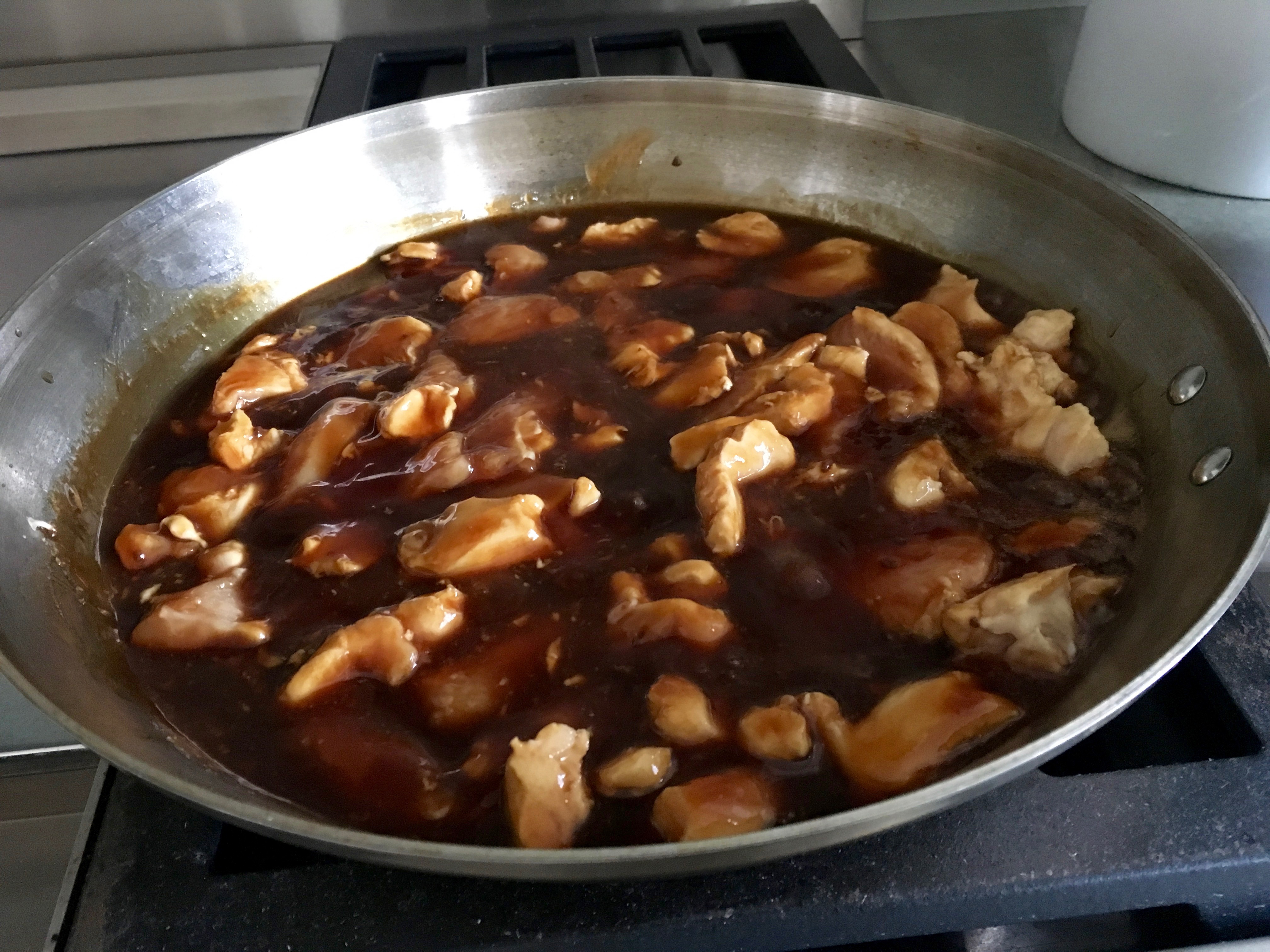 I had already made dinner while they were napping, so when we got home is was ready to go.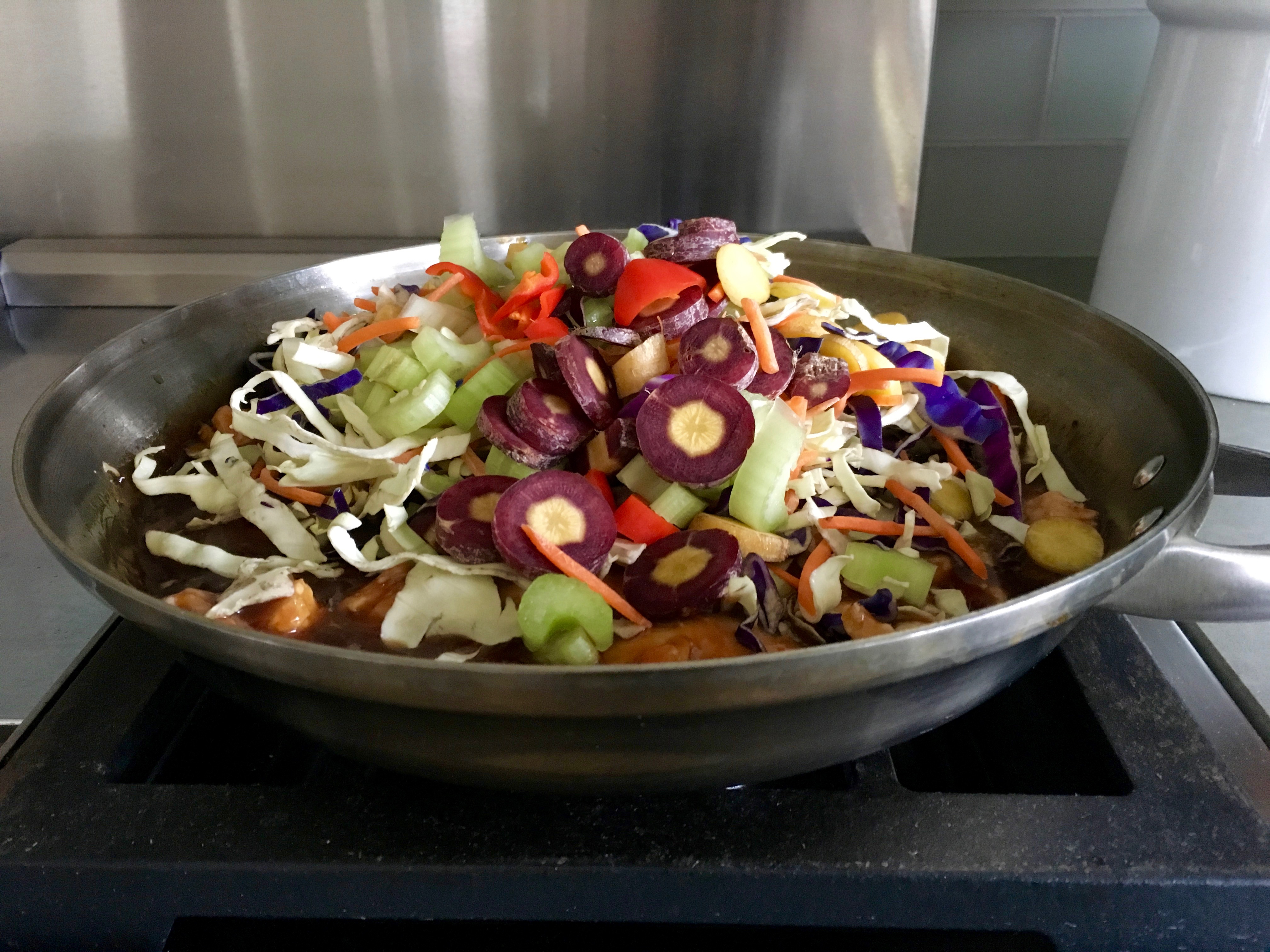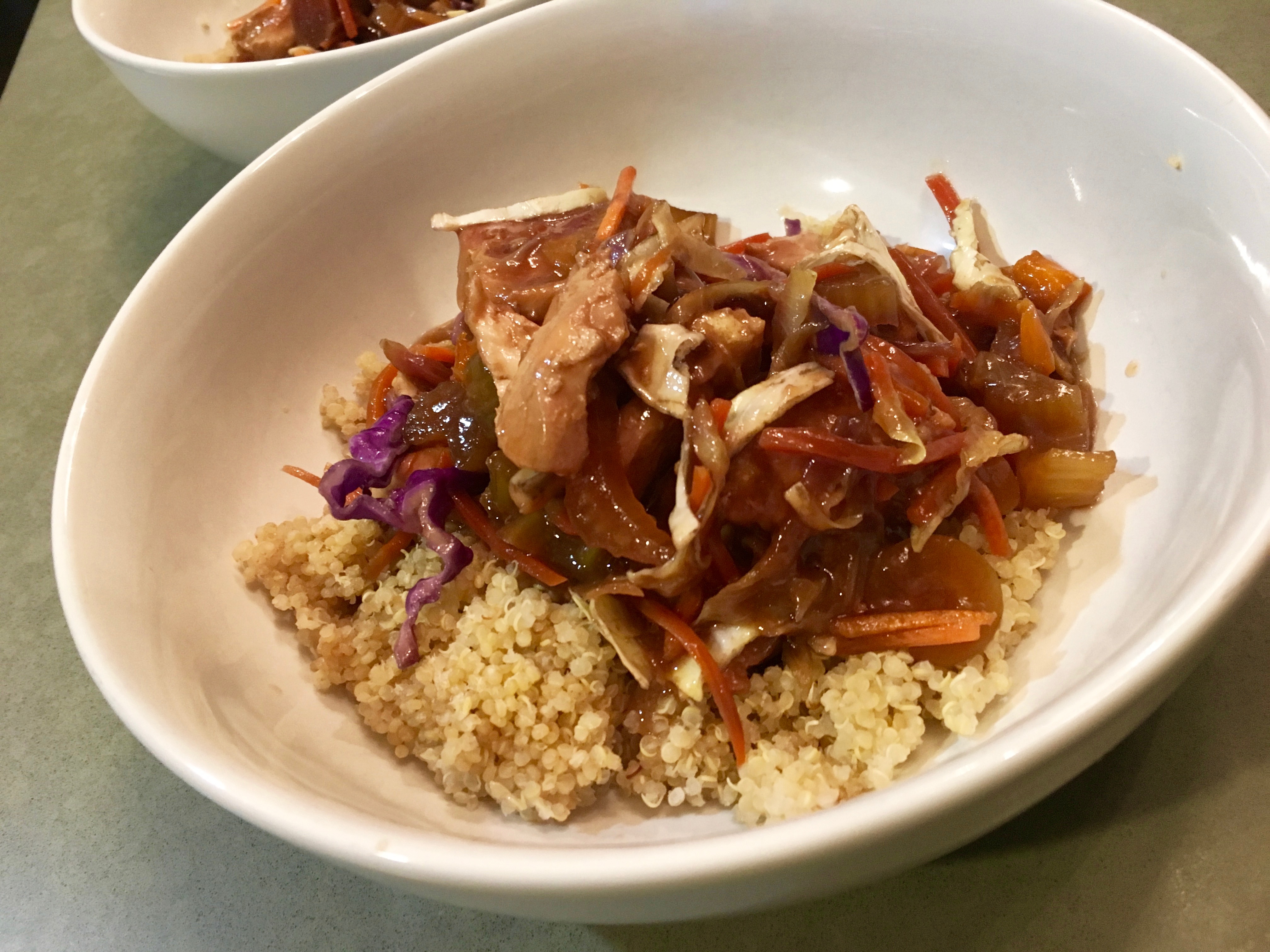 It's hard to tell what this was in the final plated portion, but it was so good.  Since I still hadn't been to the grocery store, I made a big stir fry with every fresh veg I could find in the house, including cabbage, shredded carrots, purple carrots, and celery.  I added it to diced chicken that I sautéed in a sesame ginger soy sauce.  It was super saucy, so there was a ton of juice to spoon over the quinoa when I served it.  Three of us loved it, and the other was too tired to function during dinner. Can you guess which was which?  Miss V wasn't in the best of moods and I ended up feeding her while she sat on my lap because she was crying non-stop for some reason in her own seat.  I have no clue what was up with her, but it wasn't great.  I try to avoid catering to them during meals, especially when it means I can't eat because she is on my lap – it just sets a bad precedent.  But sometimes you just have to give in.  In the end she ate a full meal, so the compromise worked out.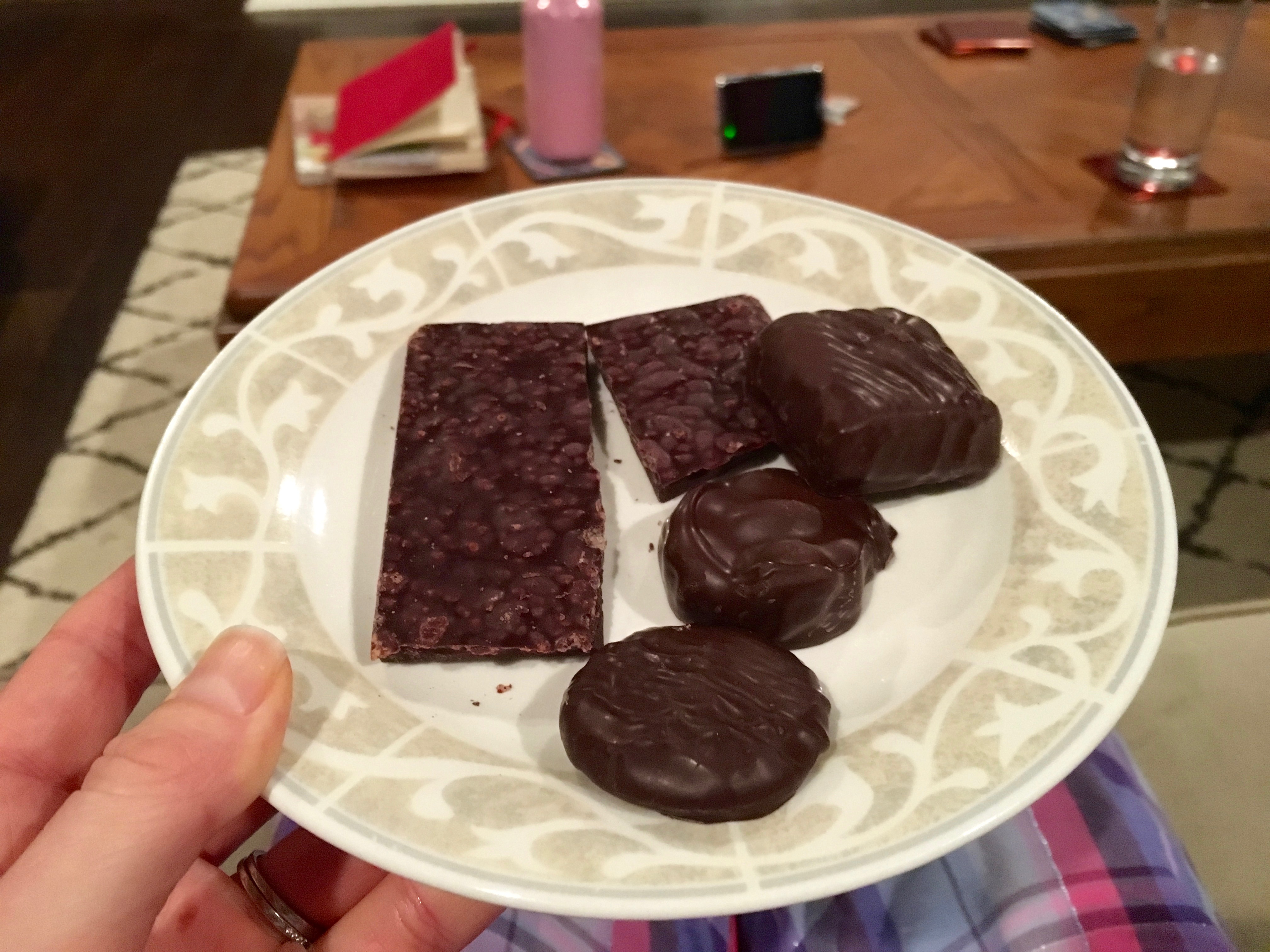 PJs + deezer + meal planning + the final episode of the OJ show.  Good start to the week.