Admittedly basil isn't my favorite herb.  Over the years, you may have noticed how infrequently I make Italian recipes… This isn't a fluke.  Garlic, oregano, rosemary, onion, and other such flavors just don't whet my palate.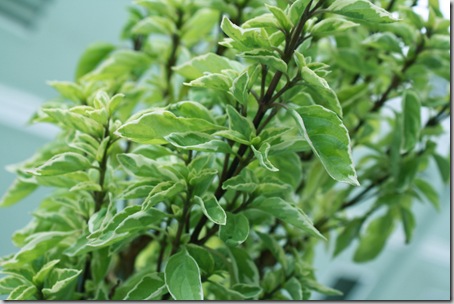 But I do have a thriving basil plant.  And I do enjoy raw pates.   So it would only seem natural to find a way to unite these two things.  Right?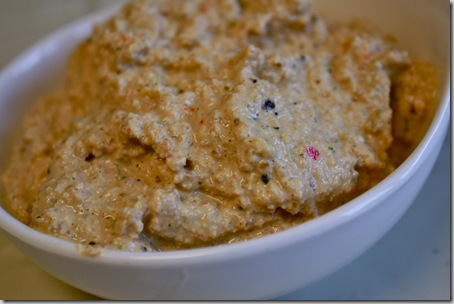 My goals in making a raw pesto were the following:
(a) to make it only minimally reminiscent of a true pesto
(b) to make it protein packed
(c) to make it delicious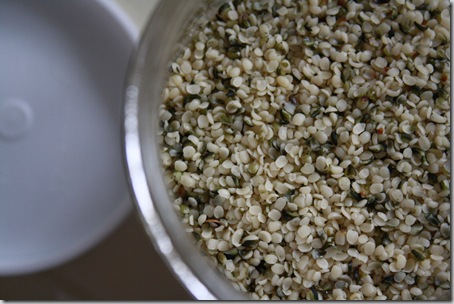 The best way to up the protein content in pesto without altering the flavor is using hemp. 
Hemp is available in 3 forms: seeds, powder, and oil.  The above are (raw) seeds, which come straight from the plant and have omega-3 & omega-6 fatty acids as well as all 10 essential amino acids.  In other words, they are a complete protein.  They are also alkaline forming, with extremely high levels of vitamins, minerals, quality fats, antioxidants, fiber, and oh, did I mention they are FODMAPS free?  Small and mighty!
The benefits of raw hemp seeds are numerous, but the best thing of all is how digestible the protein is.  Since it's raw, it's own digestive enzymes are intact; and since it's got a high pH, it doesn't place much strain on the digestive system. 
So now that you've gotten the deets on hemp, how about a recipe?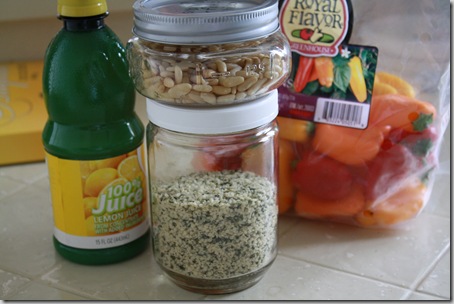 Protein pesto (v, gf, raw)
Ingredients:
1/2 cup soaked raw pine nuts (20 mins – 1 hour is sufficient time to soak)
1/2 cup raw walnuts
1/4 cup raw hemp seeds
1 bell peppers (I used ~10 baby bell peppers)
2 tbsp lemon juice (or the juice from half a small lemon)
1/2 cup fresh basil
1/2 tsp paprika
pinch of salt
2 tbsp water (add/subtract depending on desired consistency)
Directions:
Drain pine nuts and then add them to the food processed with the fresh water and pulse.  Be more conservative with liquids at first if you plan on making a pate/dip as opposed to a sauce.  You can always add more water to thin it out later.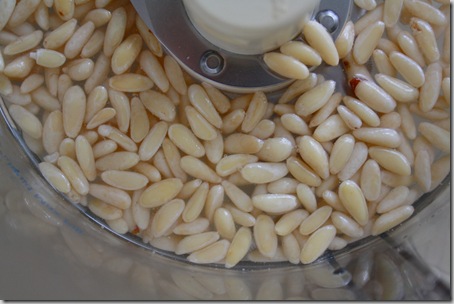 Next add all the other ingredients, except the walnuts, and pulse some more.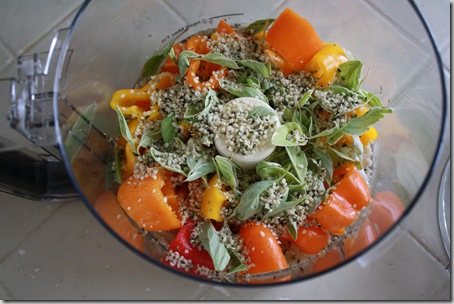 Stop to scrape down the sides as needed.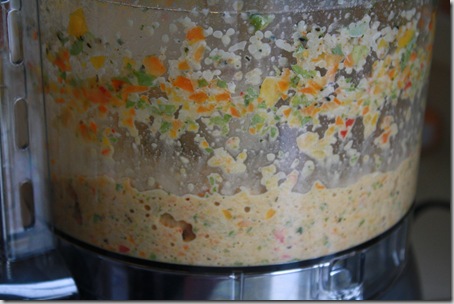 Once it's pretty well blended, add in the walnuts.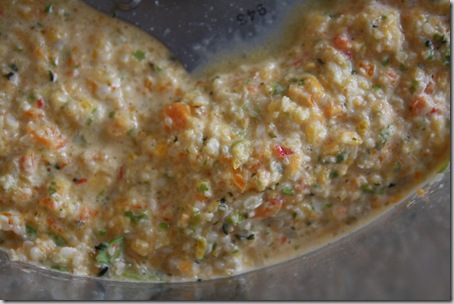 Pulse, pulse pulse away.
It really won't take long before you have this gorgeousness.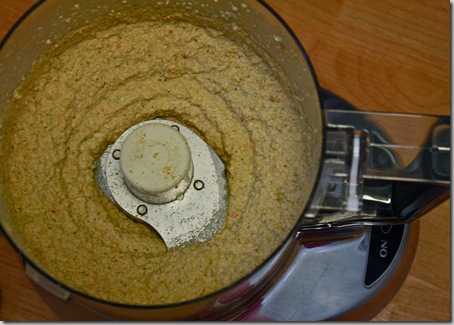 Let's zoom, shall we?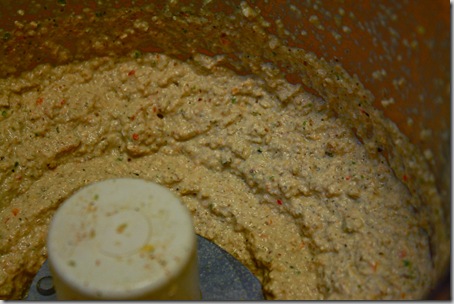 Yes!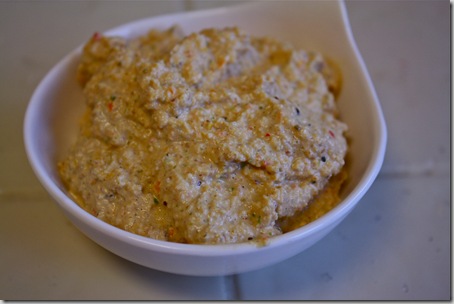 If I said this pesto is the best-o would you roll your eyes?  I figured as much.  But really.  It's damn tasty.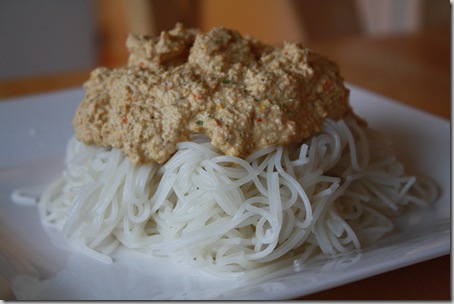 It's delicious on top of pasta…or with a beastly salad.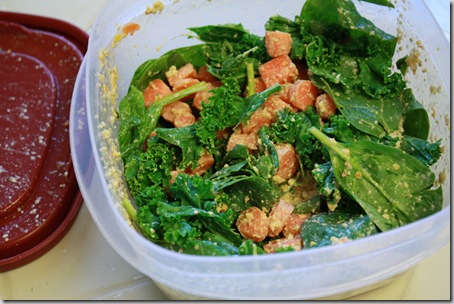 Leftovers for lunch the next day were hardly available.  It was SO good.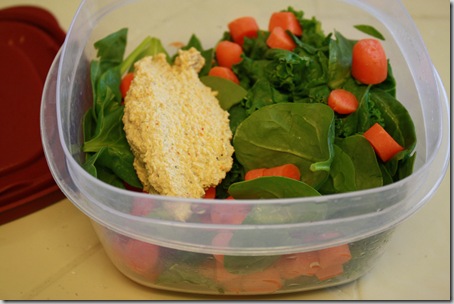 Spinach, (steamed) kale, carrots, and protein pesto.  Shake 'n bake grub. 
There are a million variations of this recipes – sundried tomatoes, miso, apple cider vinegar, and nutritional yeast are all FODMAPS friendly additions.  But this recipe is pretty fantastic as is. 
Do you like pesto?  Have you ever tried hemp?
PS Don't forget about the giveaway!!