I had so many cookie fails today.  It was rather discouraging for my poor baking heart.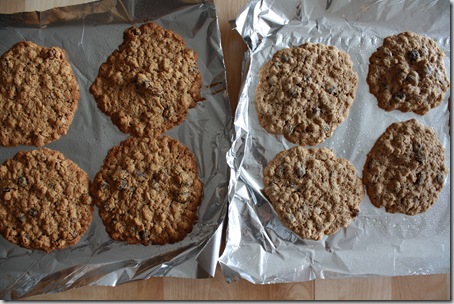 I made FOUR batches of cookies today. FOUR!!!  And only one turned out.  One out of four is a horrible average.  Under ordinary circumstances it wouldn't matter, because I'm usually just cooking/baking for me [and I rarely (slash never) show you guys my unsuccessful recipes].  However, as I mentioned before, these desserts have been specially requested for a work party.  And since this is my one shot to win my coworkers over with delicious vegan treats, I can't show up with your average so-so cookies.  No.  They have to be extraordinary.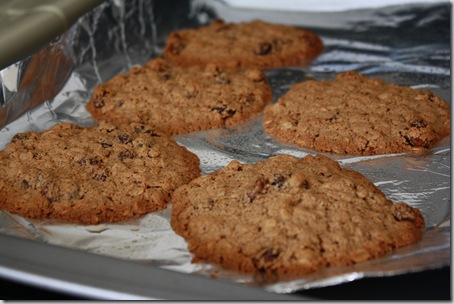 And there's nothing extraordinary about these.  Yikes.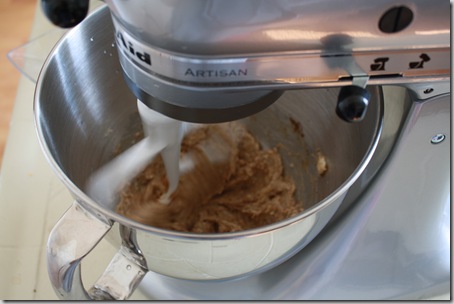 I followed Mama Pea's recipe for soft-baked oatmeal raisin cookies, but I must have over-whipped the Earth Balance (and liquid ingreds) before adding in the dry portion because the cookies went from this…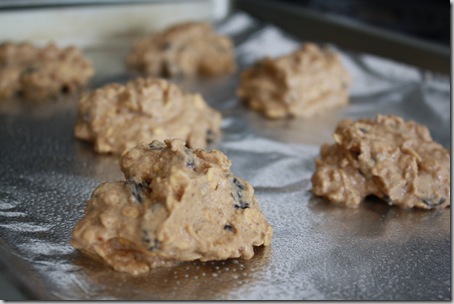 To this…
What gives?
To be fair, it was also my first time using my Kitchen Aide stand-mixer.  So there was that wild card at play as well.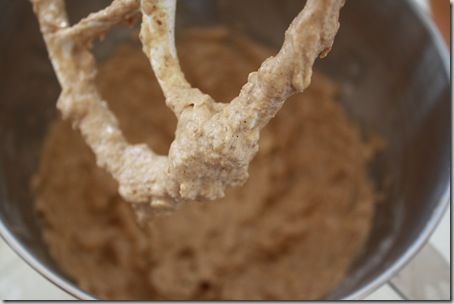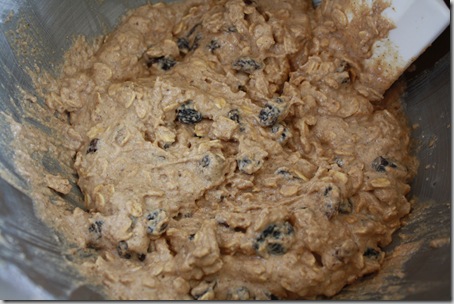 Appearances aside, the dough tasted amazing.  I'm serious.  It was ridiculously delicious.  So even though the cookies ended up as flat as pancakes after I baked them, I still couldn't stop eating them.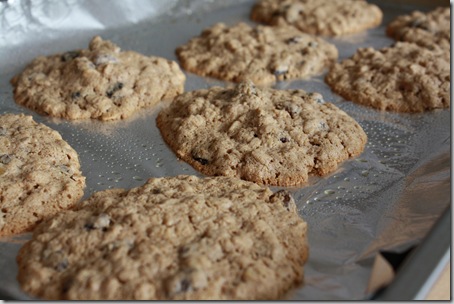 I devoured seven for breakfast.
That's the problem with eating flat cookies that break off in parts…they don't feel like whole cookies because they aren't whole, but then suddenly the entire tray is empty and you feel a little sick.  :S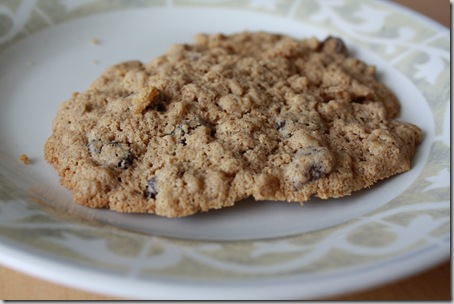 Don't let the photo fool you.  The cookies cracked the second the spatula hit them.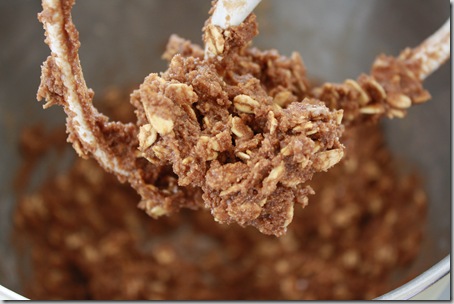 After my first fail, I set to work on a different recipe (this one adapted from a combo of Veganomicon and Babycakes recipes).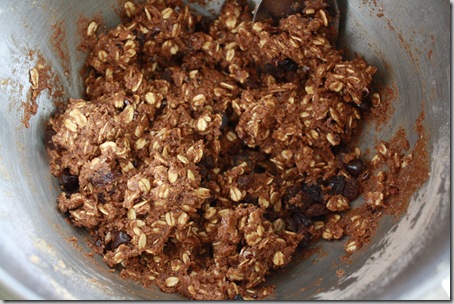 I kinda made it up as I went though…since I didn't have all the ingredients on hand.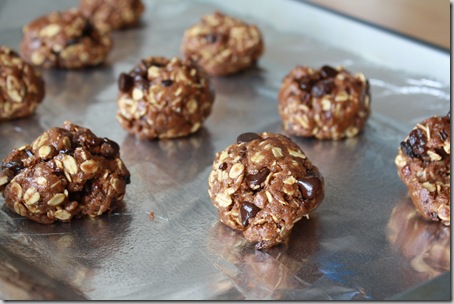 This was another one with hugely successful dough, but a flop of a final product.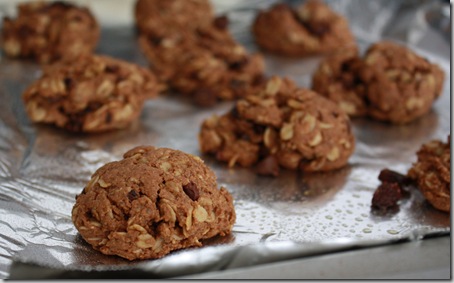 Some worked out, but half of them opened up when they were in the oven.  Like there wasn't anything holding them together.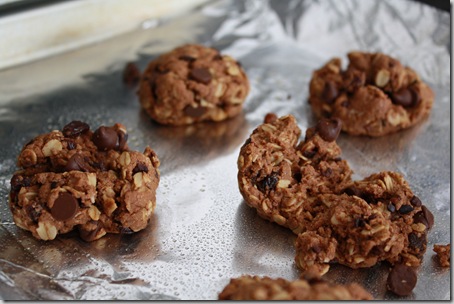 Gah.  I guess I was so worried about over-whipping the butter with this batch that I didn't mix them well enough.  So the dough didn't stick together enough and I ended up with some crumbly cookies.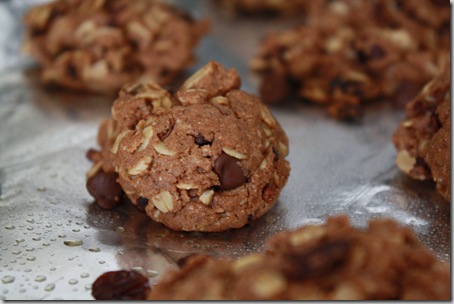 And some decent ones.
I still wasn't satisfied that these would be good enough to lure my fellow RNs over to the dark vegan side though.
So I went for another batch.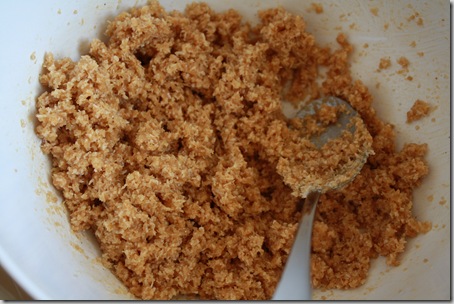 This time, the recipe was all my own.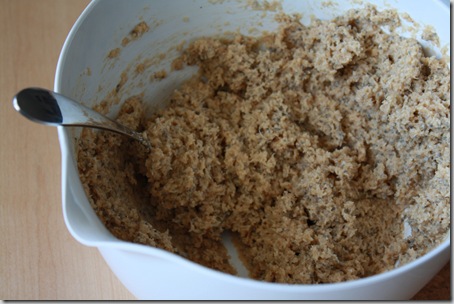 I have more success when I stick to what I know anyway.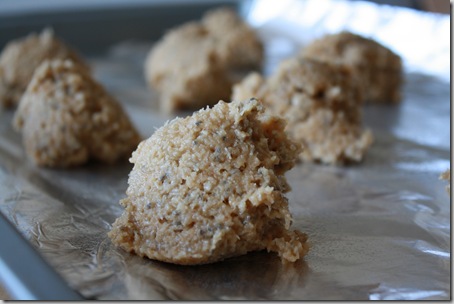 Coconut?  Yes.  Peanut butter?  Yes.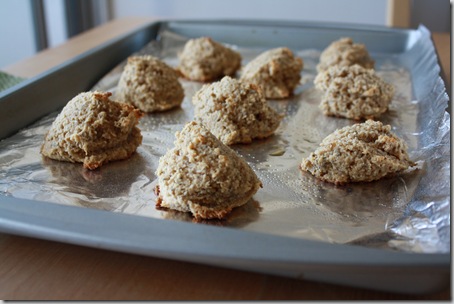 And look how perfect they came out!
Gorgeous.  And tasty.  Crispy coconut on the outside and soft peanut-y flavor on the inside.  100% co-worker-win-over-able.
Peanut butter coconut macaroons (vegan)
Ingredients:
1/8 cup Earth Balance
1/3 cup peanut butter
2 cup shredded coconut
1/3 cup turbinado sugar
1/8 cup coconut sugar
1 tsp cinnamon
1/2 cup pastry flour
1/2 cup nondairy milk (I used soymilk creamer)
1/2 cup water
2 tbsp chia seeds
1 tsp baking powder
1/2 tsp salt
Directions:
Mix everything together, mold into balls, and bake for 20 minutes at 350 degrees.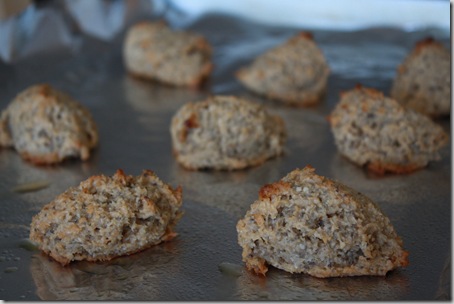 The dessert gods finally smiled on me.  🙂
Make me feel better, share a cooking/baking disaster!