Vegas may be a blast, but in my experience, the aftermath is enough to turn you off of the place for at least the next few months.  I feel like the door hit me on the way out…and by hit me, I mean knocked me on my a$$.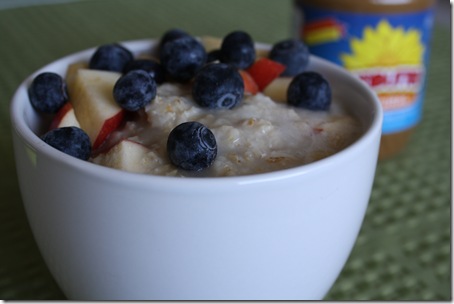 Not one to dwell on the past, I started Monday fresh and clean.  No point in wallowing in the pits of (booze-infused) despair.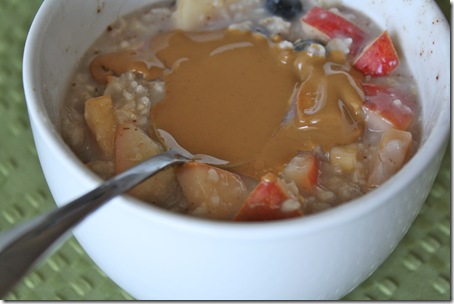 Oatmeal with apples, blueberries, and Sunbutter was the perfect morning meal to get my system back on track.
I even went for a run, which felt friggin' great.  Whenever I take a few days off, it feels so excellent once my feet hit the pavement again.  I felt like I was flying high, even though it was only a couple of miles around the neighb.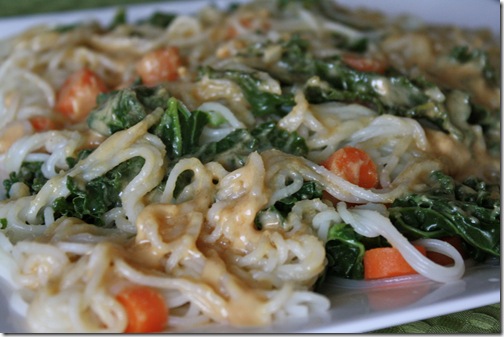 My lunch was thai inspired.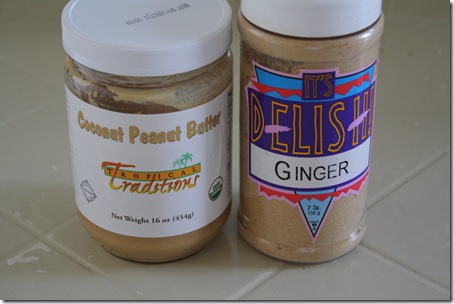 After last week's debut of Tropical Traditions' coconut peanut butter, several readers commented that it would make an ideal ingredient for thai flavored peanut sauces.  I thought this was brilliant and ever since the recipe has been in the back of my mind.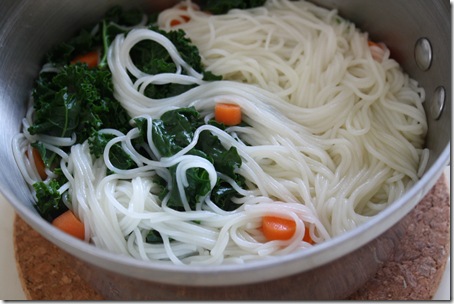 All I did was blanch kale and carrots and then add them to these rice noodles.
For the sauce, I mixed 1/4 cup coconut peanut butter, 3 tbsp Bragg's liquid aminos, 1 tsp powdered ginger, and a splash of hot sauce.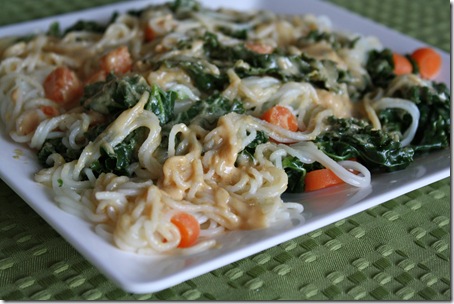 I had seconds because it was THAT good.  Really really good. If you want some extra heat, you can add in extra hot sauce, but I thought it was brilliant as is.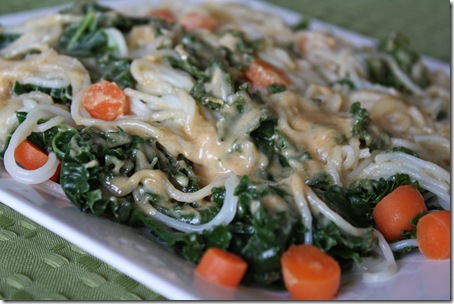 Before heading in to my night shift I snacked on some pretzels, roasted salty almonds, chocolate covered almonds, and raisins.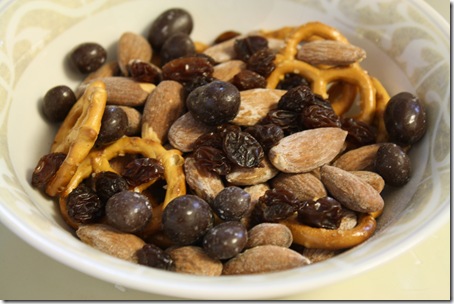 Naturally, a 12 hour shift required caffeine injected into my face.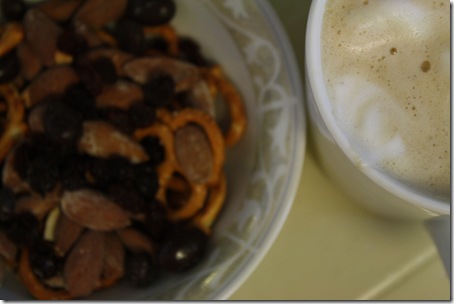 Froth, party of one.
And with that, I was back in action.  It's amazing how a shower and a few clean meals can bring you back from the dead in just 24 hours.