Ok!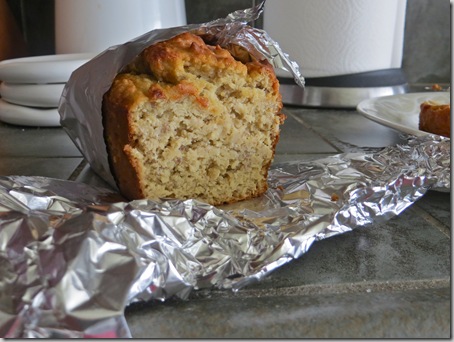 So you guys want some gluten free quick bread, huh!?  After I asked which recipes peeps were interested in in this post, the banana bread was the most requested one by far.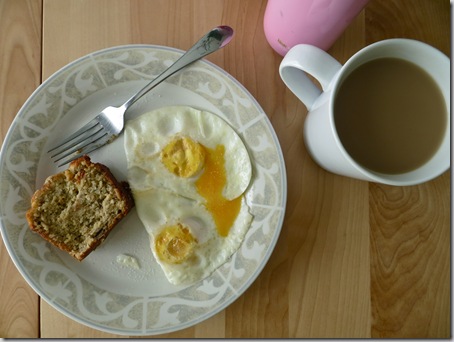 I totally don't blame you.  I've had it for breakfast every single morning for the past two weeks.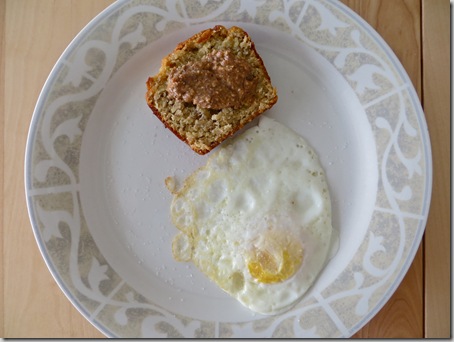 Every. Single. Morning.
I've re-made it THREE times since.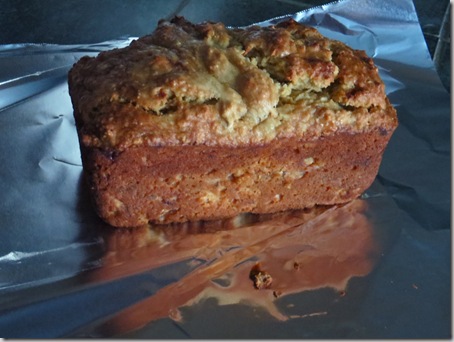 It's so gooooood.
Gluten Free Banana Bread [vegetarian, gluten free, dairy free, FODMAPs friendly, makes 1 mini loaf]
Ingredients:
1 cup almond flour
1/2 c NuNaturals stevia baking blend
1/4 cup whole rolled oats (certified GF)
1/2 tsp baking powder
1/4 tsp salt
1/4 tsp cinnamon
1 large (super ripe) banana
2 eggs
1/2 tsp vanilla extract
Directions:
You know the drill.  Combine all the dry ingredients in one large mixing bowl and the wet ones (banana, eggs, & vanilla) in a separate bowl.  Combine the two and pour into a greased mini-loaf baking dish.
Bake for 40-45 minutes (or until a toothpick comes out clean) at 350 degrees.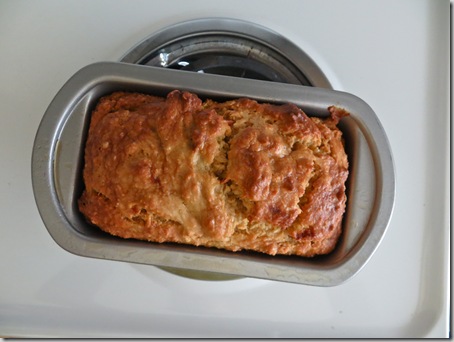 Let it cool before removing it from the pan.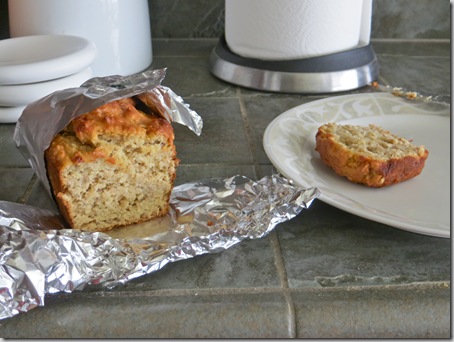 It's awesome with nut butter but equally as good (maybe better?) on it's own.  Seriously.  It's freakin' good.
Do yourself a favor and make [at least] a double batch.  After making single loaves twice, I realized my banana bread cravings weren't going away any time soon so I just made two (one for the fridge, one for the freezer).  Well, freezing it was pointless, because the first one only lasted 3 days in the fridge, so the other one is currently thawing now…heaven forbid I have to branch outside this rut come tomorrow morning.
Notes:
If you don't have access to NuNatural's stevia baking blend (I'm sorry!) you could try subbing (a reduced amount of) another sugar.  I can't say how this will work since I haven't tried it.  I'd start with 1/4 cup coconut sugar or sucanant to start.  I don't know how this will affect the bread's consistency since there will be fewer dry ingredients – if you try it and it works, let me know!  FYI, you can buy NuNaturals products online, be it from the company website, or iHerb or amazon.
And if you're worried about baking in this summer heat, you could always go topless.