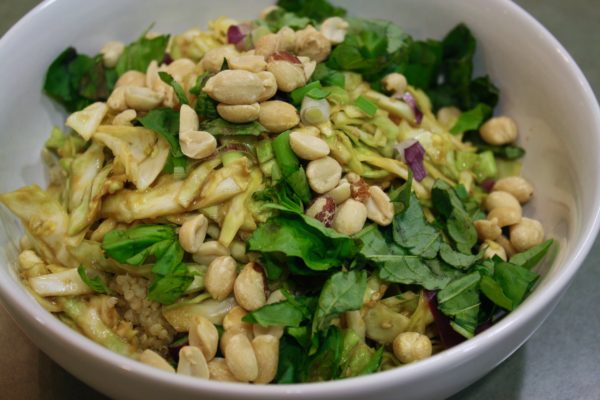 Having a weekly CSA has been such a fun treat this Winter even if it means the collection of certain produce has gotten out of hand. I have FOUR spaghetti squash on the counter right now (some are so big that just one provides enough for 4-6 meals!).
The other item we have in excess is cabbage.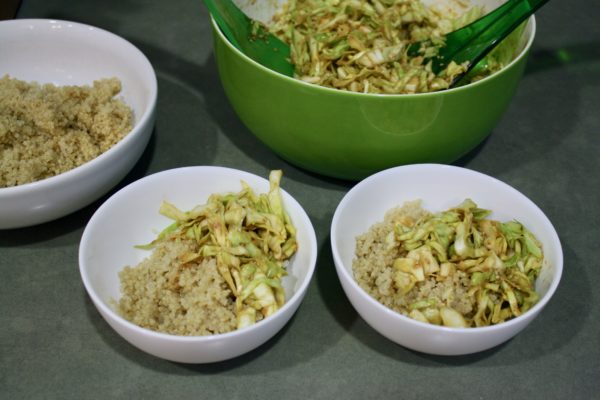 I've hemmed and hawed about making kimchi or sauerkraut, but I already have both in the fridge currently so it seems unnecessary. Luckily it stays fresh for a while when stored in the crisper drawer.
The kids actually adore cabbage too, so if I'm going to have a lot of something, it's better this than fennel (which, incidentally, we have in excess as well, because nobody eats it but me).
Asian flavors are my favorite thing to use cabbage for, aside from traditional picnic-worthy coleslaw. And nobody's making coleslaw when it's 40 degrees and raining, so…Asian it is.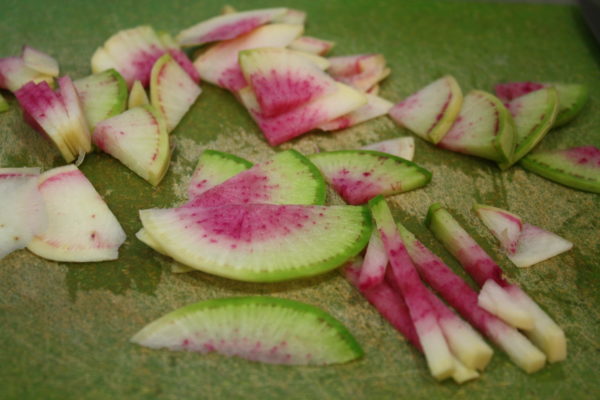 I massaged the cabbage in a miso ginger sauce early in the day so it would have time to break down and wilt. Nobody likes a stiff slaw. That's not just me, right? Day old slaw > fresh made slaw.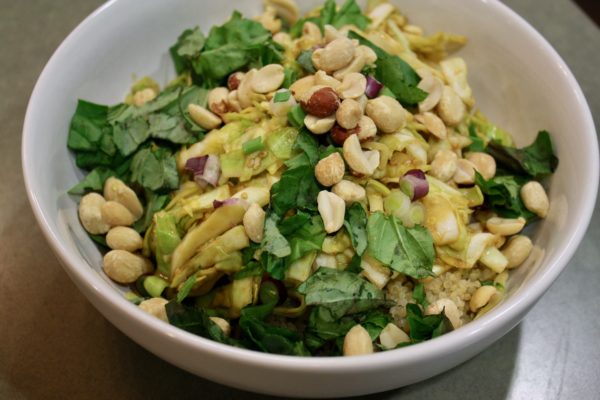 The rest of the salad had quinoa, peanuts, radishes, and fresh herbs (basil, cilantro, and green onions). The kids and I had both pickled and plain radishes, but Kyle steered clear of the pickled ones.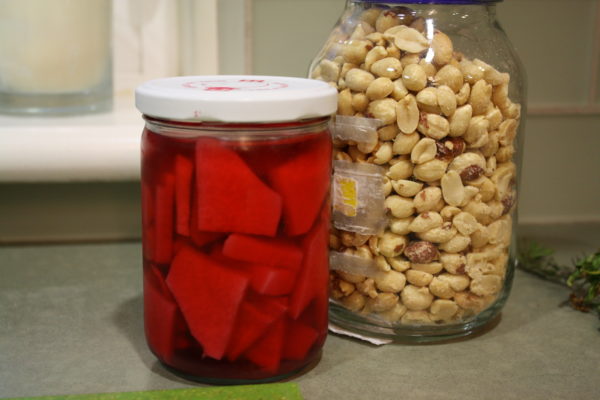 Peanut and Miso Slaw
Ingredients:
1 medium head of green cabbage, sliced
miso ginger dressing (see below)
1 1/2 cups quinoa
1/4 cup basil, sliced julienne
1/4 cup cilantro, stems removed
1-2 green onions/scallions, sliced
1/2 cup peanuts
1 watermelon radish, thinly sliced (pickled if you want)
For the miso ginger dressing:
1/4 cup canola/sunflower oil (neutral vegetable oil)
1 tsp sesame oil
1/4 cup rice vinegar
2 tbsp tamari
2 tbsp white/yellow miso paste
1 tbsp honey (or agave to make vegan)
1 inch knob of ginger, sliced into a few smaller chunk
salt and white pepper to taste
Pulse all the dressing ingredients together in a blender then pour onto the sliced cabbage and stir it in until all the lettuce is coated. Leave it in the fridge until it's time to eat so it can wilt. You can do this as far as a day in advance.
Before serving, top with garnishes (nuts/seeds, herbs, radishes, whatever). I used green onions, basil and cilantro, but mint would be good too. Roasted almonds or cashews exchange easily for the peanuts. Or, for a nut free version, swap in sunflower seeds instead.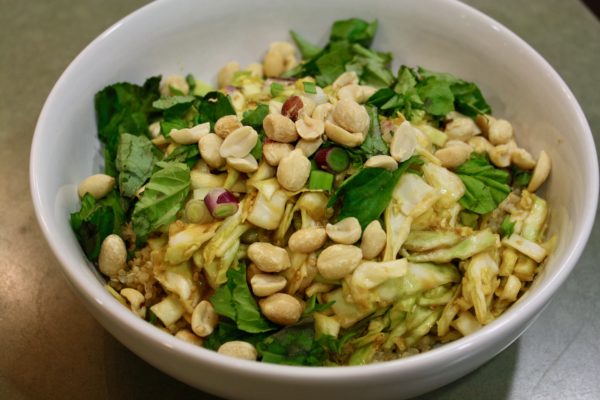 ENJOY!