I went to bed way too late last night, which made my 7 am alarm extra annoying.  At least I got most of my stuff packed up so the AM went by easy breezy.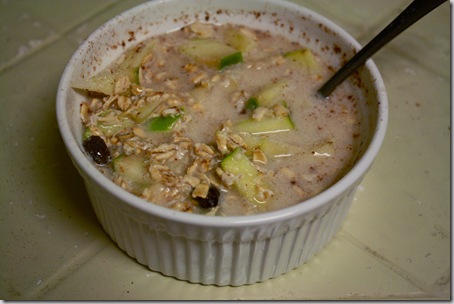 The night before I had made an oat bake but using silken tofu as a (vegan) egg alternative.  I also threw in some green apple chunks for good measure, but the almond extract is really what makes these bakes exceptional.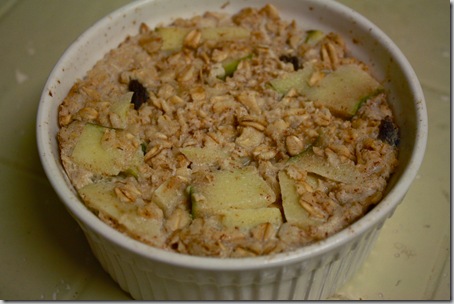 I nuked it in the microwave for a few minutes and then let it cool in the fridge overnight.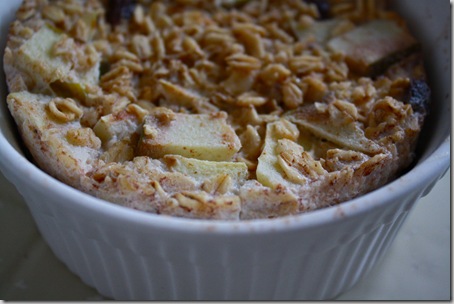 The next morning I had this lovely guy waiting for me.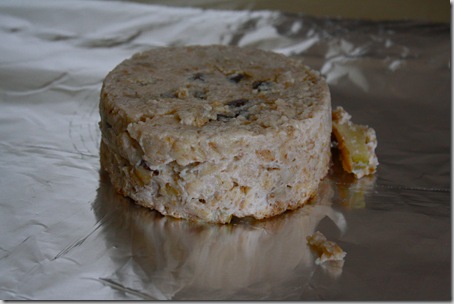 I flipped it on it's a$$ and wrapped it in tin foil for the road.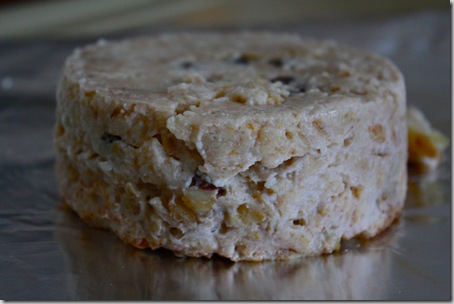 The rest of the apples got packed up for my I-5 road trip plus more goodies.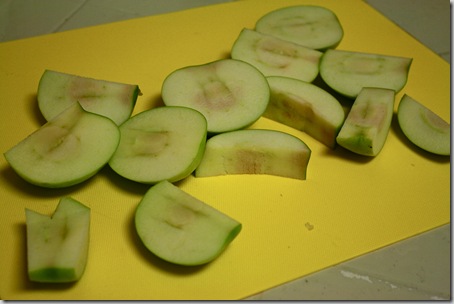 Carrots, nuts, dried fruit, bars…all the typical snack foods that are perfect for eating while driving. 
I got the car loaded up, filled my coffee and water bottle, got my car consul perfectly arranged (gum x3, sunnies, iPod and phone), and off I went!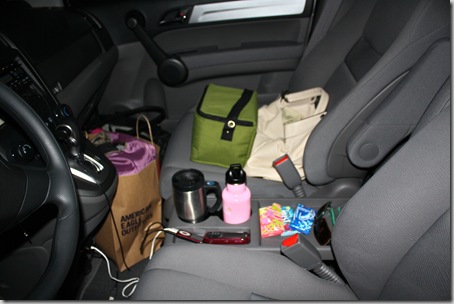 Thanks to Jillian Michaels' podcasts and Adele and Glee cds the ride went by fairly quickly.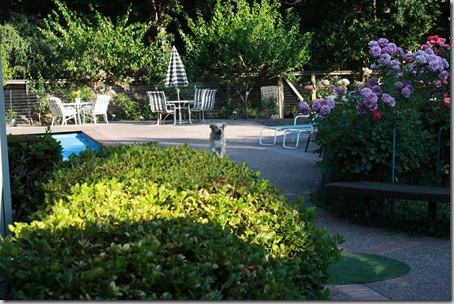 Home! 
I was literally home for under 5 minutes before I turned right back around to head out…because my sister and mom and I were going to our second viewing of HP.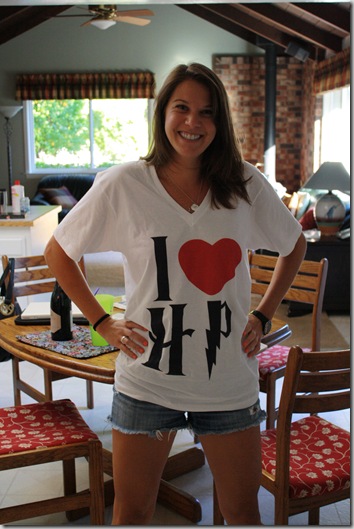 It's her birthday so she gets to pick the movie – even if all 3 of us already saw it.  She represented with the shirt :)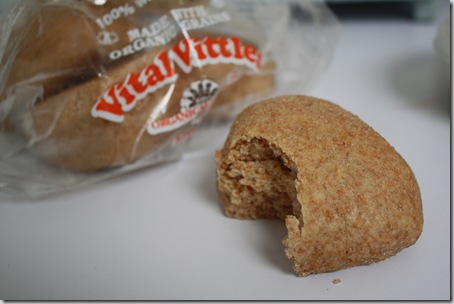 I took a roll with me.  I am IN LOVE with Vital Vittles. 
In a funny twist of fate, the movie theatre was packed when we got there and we couldn't even find three seats together.  Boo!  Unwilling to sit in random seats between strangers we ditched Harry Potter and went to the theatre next door for Friends with Benefits.  As a Justin Timberlake lover fan, I'm biased, but we all really liked it.  Cute and fun with laugh out loud dialogue at times. 
Post movie my mom showed me her garden's new raised beds.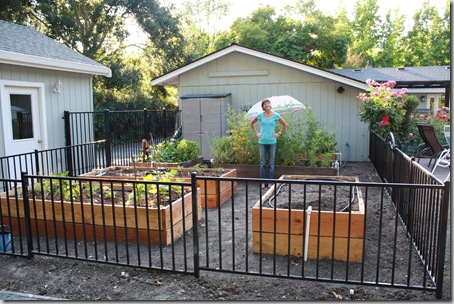 Eggplant.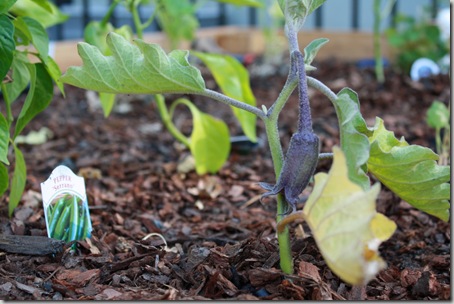 Serrano peppers.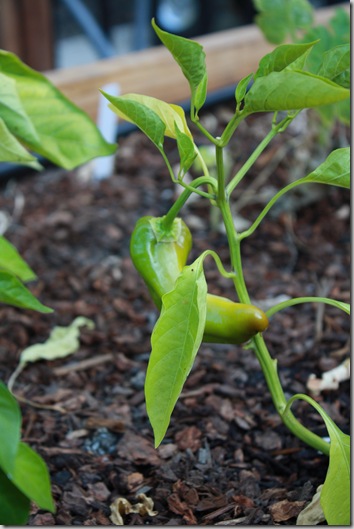 Bell peppers.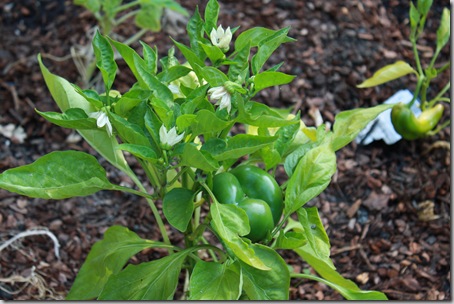 Sage, tomatoes, basil, rosemary, thyme, chives, etc.
Sweet potatoes, string beans & strawberries.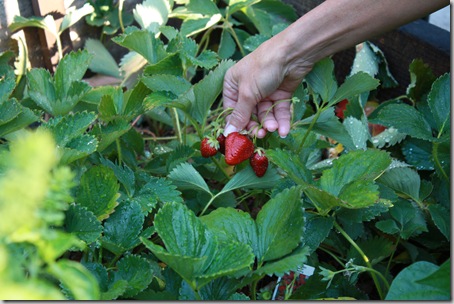 And greens, greens, greens!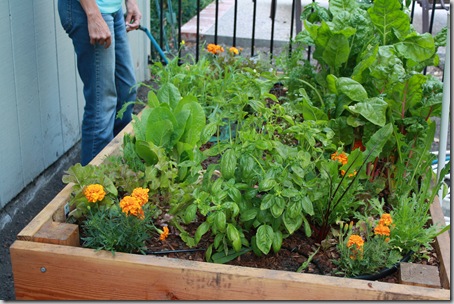 Chard, romaine, mustard greens, mesclun, etc.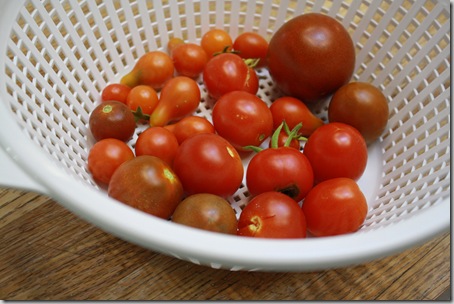 I picked some tomatoes for dinner.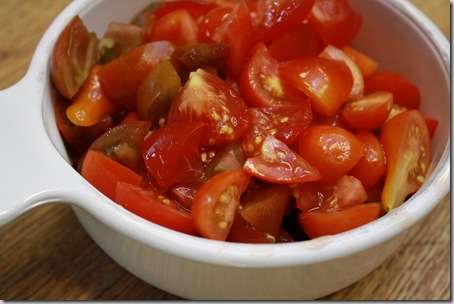 Whenever we have family dinners for birthdays, the person celebrating gets to pick the meal.  Tonight Marie chose a family fave…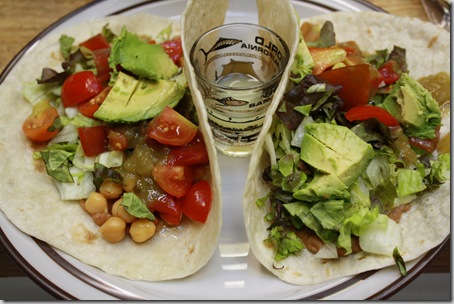 Taco night!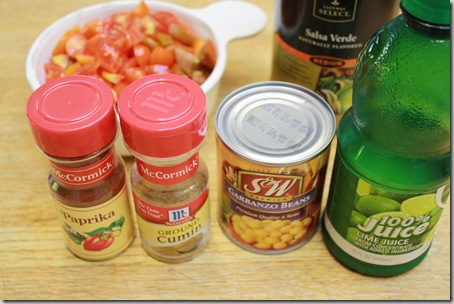 The rest of the family had chicken, but I made chickpeas. 
1 cup chickpeas
1 tsp cumin
1/2 tsp paprika
1 tbsp lime juice
dash of salt
1/4 cup diced tomatoes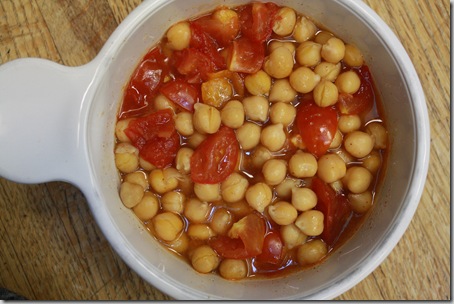 Microwave together for 2 minutes and voila!  The simplest (and cheapest) taco "meat" you'll ever make.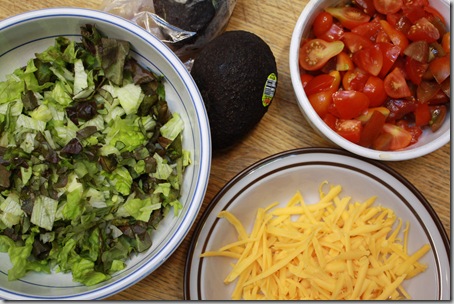 Collect other toppings and then start layering. 
My dad has two jobs that nobody else can do on taco night.  The first is frying the corn tortillas (I had soft tacos because my GI system doesn't exactly love fried food), the second is making the refried beans.  Not sure what he does, but they are always good.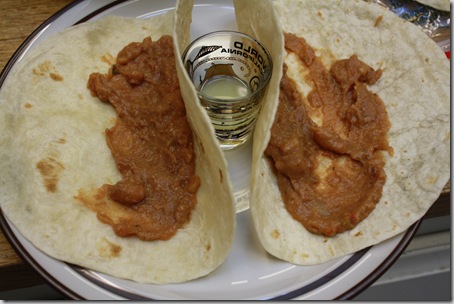 I used the shot glass to hold the tortillas in place (it also had a squirt of lime juice to add on top the tacos at the end).  Refried beans make a perfect taco base – acting as glue holding in the rest of the ingredients.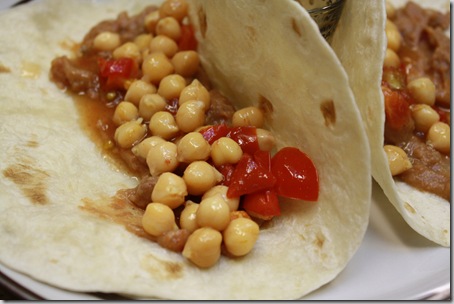 Then chickpeas, lettuce, tomatoes, avocado, salsa, and lime juice.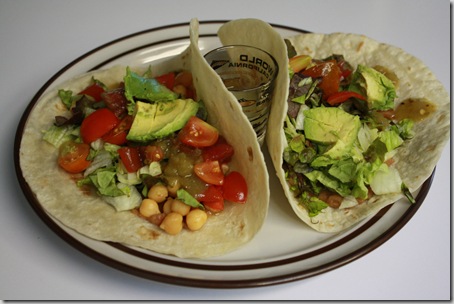 And wine.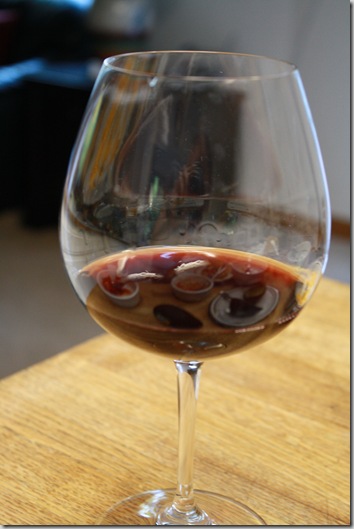 And that, folks, is how it's done.