There's not much that's changed in my work life.  I just stopped taking pics of the food I pack to take to the hospital because it's not interesting to me.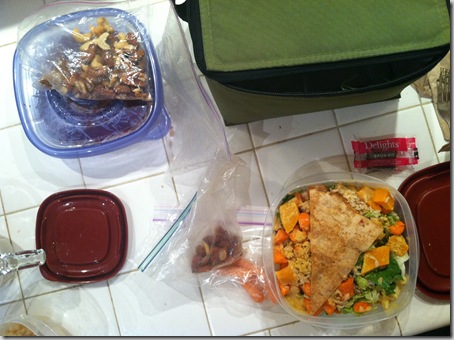 But it's the same old same old.  With maybe 15% more food.  Because my appetite is hard to predict.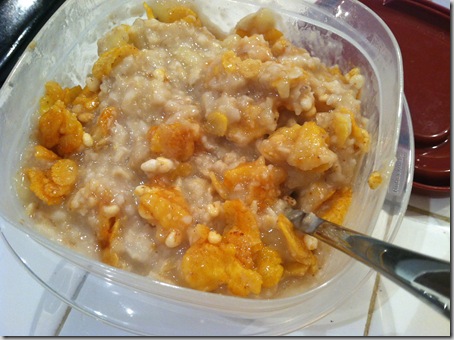 To jazz up this particular breakfast oatmeal, I added one mashed banana and some of the Halloween Pumpkin cookies to the mix.  No extra sweetener necessary.
I ate it cold – in two sittings.  So good. 
Have you entered the kur treat giveaway yet?  If not, you better get on it.