There are a few things I rarely crave, pasta being one of them and cheese being the other.
As you can guess, I'm not a very big fan of Italian food. 
But chilled pasta salads are quintessential summer fare, and I'm all about welcoming June with open arms…and a vegan summer salad that is sure to please the masses.
This dish was born out of my random desire to veganize a Caprese salad, which then got tweaked along the way, and morphed into a pasta dish with a Caesar salad twist.  My mind works in mysterious ways I tell ya.
Caprese Caesar Pasta Salad (vegan)
Ingredients:
2 cups dry pasta
1 tomato, cubed
1/2 green bell pepper, finely chopped
3/4 cup corn
1/2 block tofu, cubed
1/4 cup Follow Your Heart vegan Caesar dressing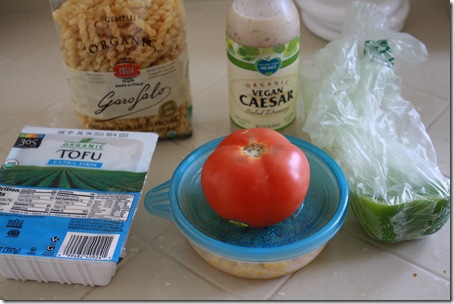 I opted for all organic items, from the pasta (you can buy the six packs at Costco) to the tofu and Caesar dressing.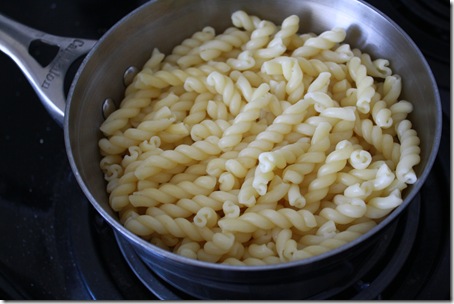 After cooking and draining the pasta, I let it cool while I chopped the veggies.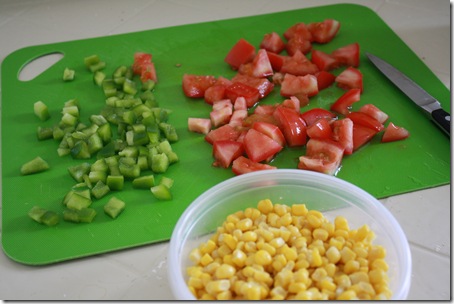 Then I added them all together in a big bowl.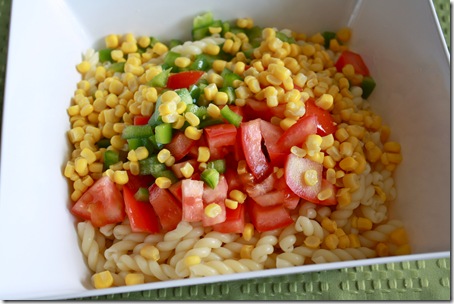 Meanwhile, the tofu (which was taking the place of the buffalo mozzarella in the Caprese salad), was draining.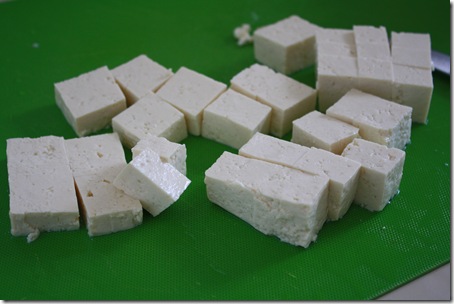 Once most of the liquid was pressed out, I cut it and added it into the pasta.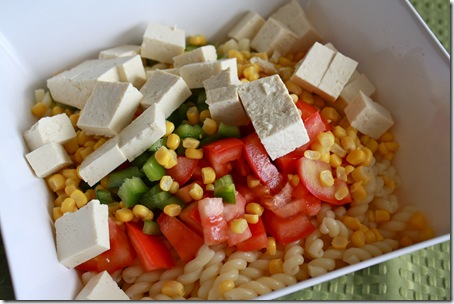 Then it was dressing time.  Follow Your Heart makes such awesome salad dressing, even if you aren't vegan you should start buying these.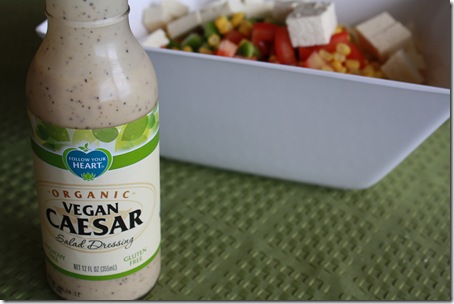 I'm obsessed with the vegan Caesar, which is why I decided to add it into the pasta.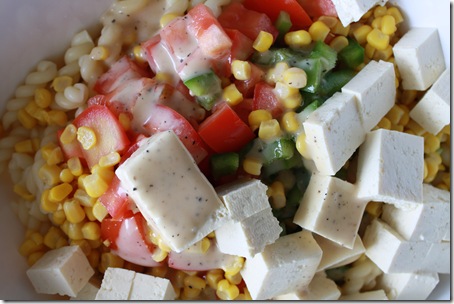 Douse and stir.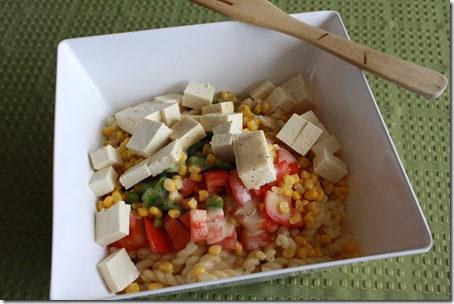 This dish is light and hearty at the same time.  Definitely a great item to bring to a picnic or summer get together.  It's simple enough to complement almost any other food and since the flavors are mild but tasty, it will please every palate.  And did I mention it's vegan?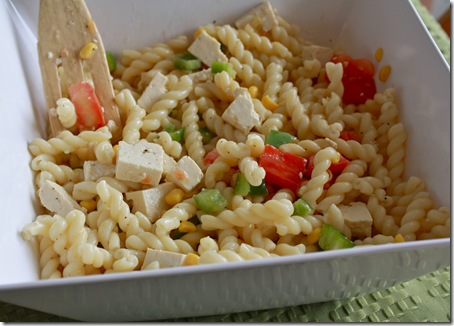 Either way, you don't have to tell anyone it's vegan and they'll never know that they're actually doing their heart a favor as they're enjoying it.  They may even be tricked into thinking the tofu chunks are cheese.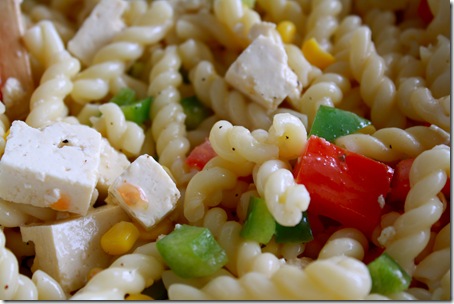 In addition to being super quick to prepare, you can make it ahead of time and then throw it in the fridge until it's ready to be consumed. 
Chilled or warm, it's delicious.  And the longer you wait to eat it, the more the flavors will meld together. 
Enjoy!