This is one you're gonna wanna bookmark.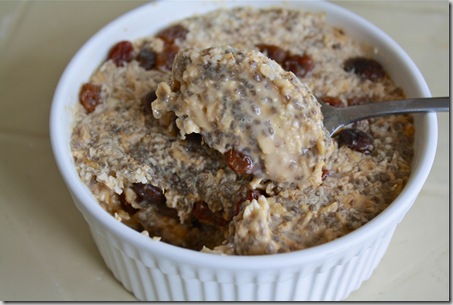 Assemble the following food army…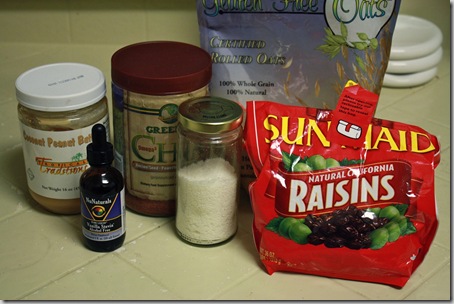 CHAI CHIA OAT PUDDING
Ingredients:
1/2 cup whole rolled oats
2 tbsp chia seeds
1 1/2 cup hot water
1 chai tea bag
1/4 cup milk
3-5 drops NuNaturals liquid vanilla stevia (or 1 tsp vanilla extract and stevia to taste)
2 tbsp raisins
2 tbsp Tropical Traditions shredded coconut
1 tsp Tropical Traditions coconut peanut butter
Once the chai tea has finished steeping in hot water, add the liquid to the oats and chia seeds.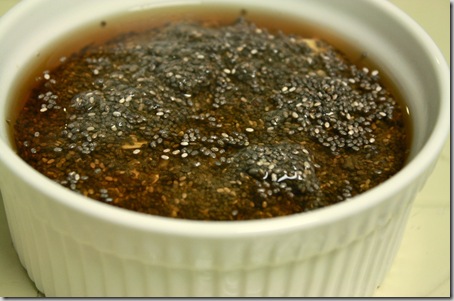 Next add half the milk (1/8 cup), vanilla stevia, peanut butter…and stir.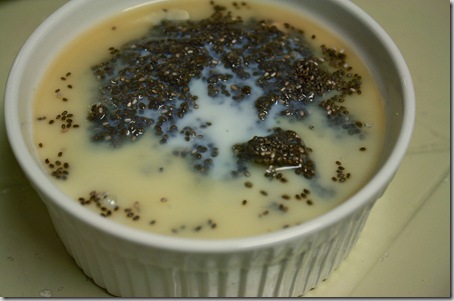 Your oats will have semi-cooked due to the hot water and the chia seeds will be gelling and creating a thick pudding-like consistency (see below).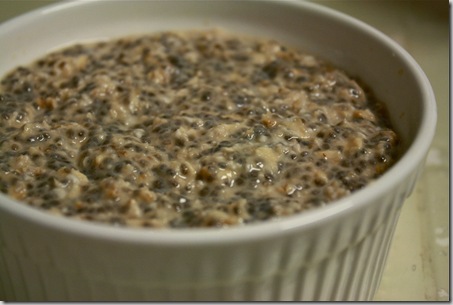 After giving the chia seeds a bit of time to gel, add the rest of the milk plus the coconut and raisins until everything is submerged. 
Leave overnight in the fridge and in the morning it will have grown grown grown to what you see below!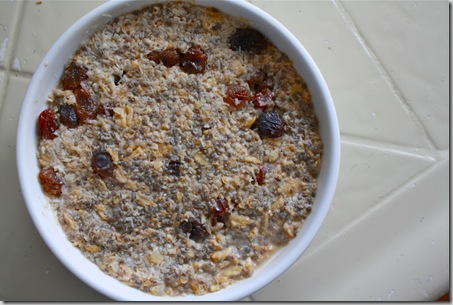 When I woke up, I was so excited to dig in…I was like a kid on Christmas morning.  Dear Santa, I'll take this over a stocking any day.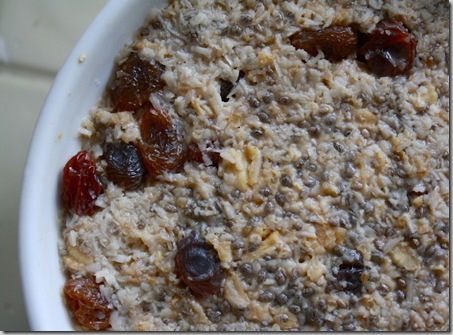 Look at that delicious seedy, oaty, chai infused bowl of lovin'.   The raisins were so plump, too!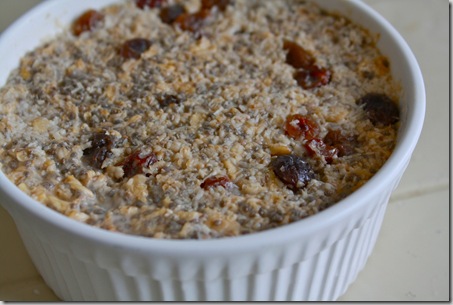 Obviously I went photo crazy.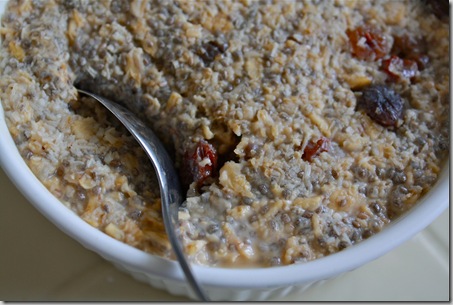 And then I dug in.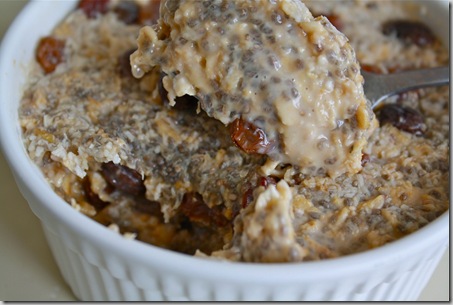 It was heavenly.  How did I never infuse my favorite tea in my oats before?!?!  The chia seeds made the oats even more crazy gooey.  The coconut flavor was sublime, with only the subtlest hints of peanut butter and vanilla.  In fact, the peanut butter could have probably been omitted altogether.  Or maybe replaced with coconut butter.  The possibilities!  My mind is racing even now as I type this.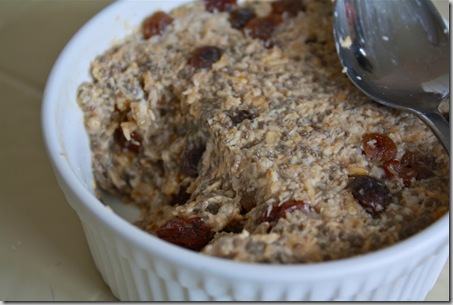 One last photo.  Just in case you can't tell how fabulously thick this dish was. 
Enjoy!!