No matter how much I shake the almond or soy milk, the last cup of the carton is always SO MUCH BETTER than the rest.  I love the thick sediment that's left at the end.  If only there were a way to make it all like that!?  Anyone else a fan of the nondairy milk dregs?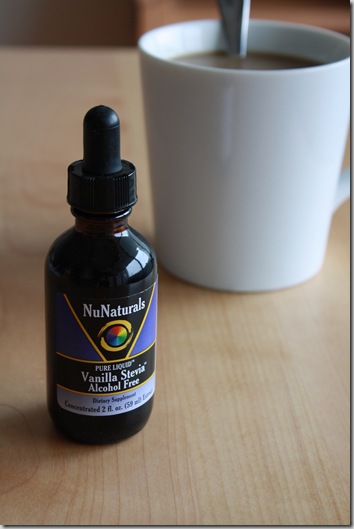 In case you weren't aware, I'm a vanilla whore.  I usually buy the unsweetened or plain soymilk/almond milk and just add that and NuNaturals vanilla stevia to my coffee.  Lately, though, I've been in a mayj vanilla phase, so the fridge is stocked with the vanilla varieties of nondairy milk.  It's reallllly sweet.  I hope I don't destroy my taste bud sensitivities.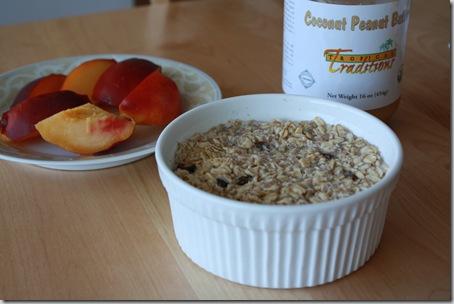 After B&G night, I was so glad that I was able to sleep in.  But I was even more pleased to have overnight chai chia oat pudding waiting for me when I finally made it out of bed.  
I had the bowl alongside a nectarine that I bought last week.  Waiting for it to ripen was like some kind of foreign torture tactic.  And after (what felt like) forever, it was finally soft and sweet smelling.  But guess what?  It wasn't very good.  Boo.  I was expecting a luscious juicy nectarine, but instead got a watery (not very sweet) piece of fruit.  I hope the others I bought aren't the same.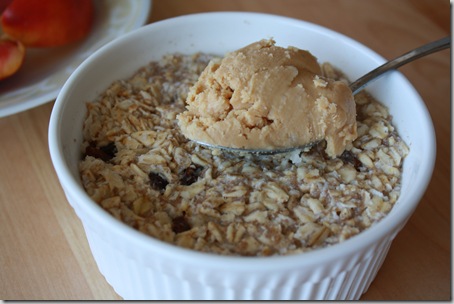 At least I had the overnight oat pudding to stimulate my senses.  This time I added the coconut peanut butter on top AFTER they set.  And I added way more than 1 tsp.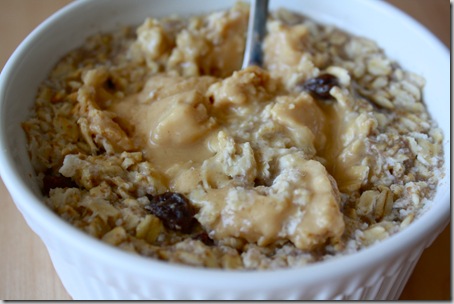 It was hard to mix in because the pudding was so thick, but I made do 😉
I went on a short run after breakfast digested.  I need to kick it into gear soon because I have a triathlon that I am in denial about.  I'm not going to think about it now (see? 100% denial).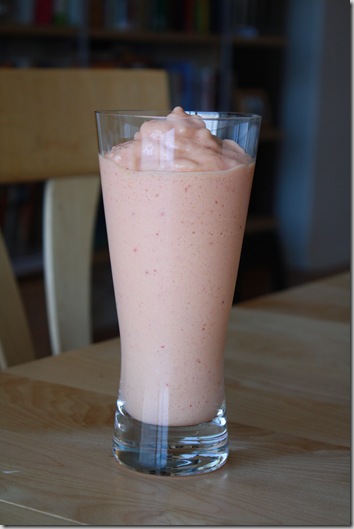 Not much measuring happened here.  I added soymilk, frozen mango, frozen papaya, and ice until the consistency was right.  Pretty simple.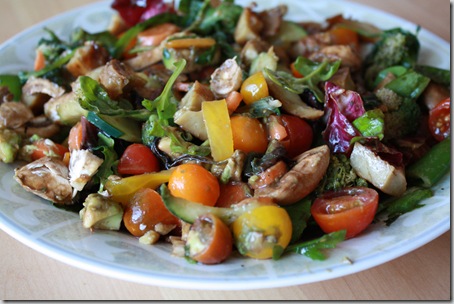 Dinner made use of the salad leftovers from the shower.  Because I already told you guys I'm a freak and prefer my salads soggy.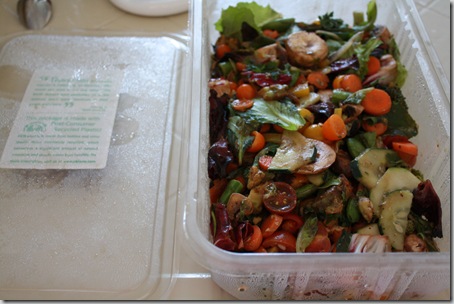 Can you believe that's only half the leftovers?  [My cousin got the rest]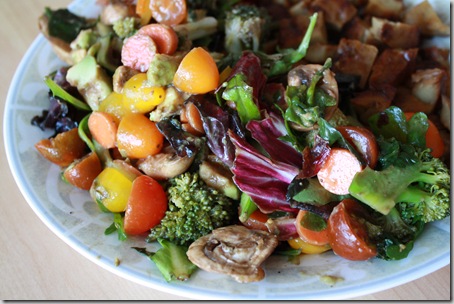 So much going on in here.  The avocado was really what made the salad.  That and the completely imbalanced ratio of lettuce to veggies.  I think I had, like, eight leaves of greens, but a gardens worth of broccoli, cucumber, tomatoes, carrots, mushrooms, snap peas, and bell peppers.  YUM!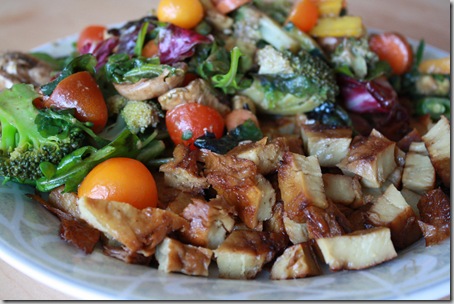 I also had seitan, which I mixed in to the salad post-photo.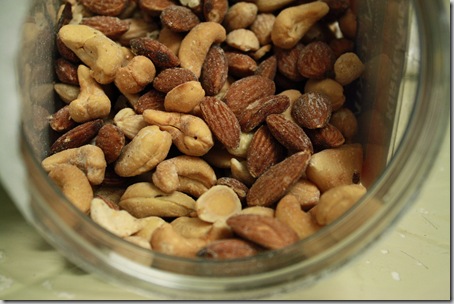 Since I had dinner on the earlier side, I was hungry for a snack later.  I really tried to listen to my body, practice intuitive eating, and determined what I was craving was salty nuts.  I started eating them out of the container, but then realized that wasn't a wise idea.  After a few handfuls I poured some into a bowl.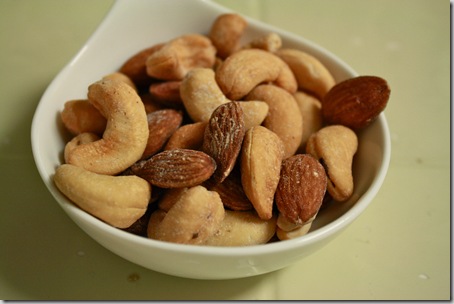 I really only like cashews and almonds so I picked those out.  Don't tell Kyle.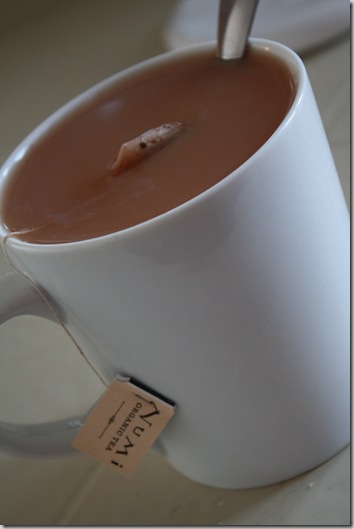 This is the last mug of Numi chocolate pu-erh.  I keep trying to get more, but the last few visits to WF have been unsuccessful.  I may have to resort to online purchasing.  This mug was especially good because it was made with the thick sediment-filled portion of soy milk.  Yums. 
**I just googled "dregs" and the definition says it's "the most worthless part or parts of something."  I disagree.