I started the day with a run and decaf, but it took me a while to get hungry.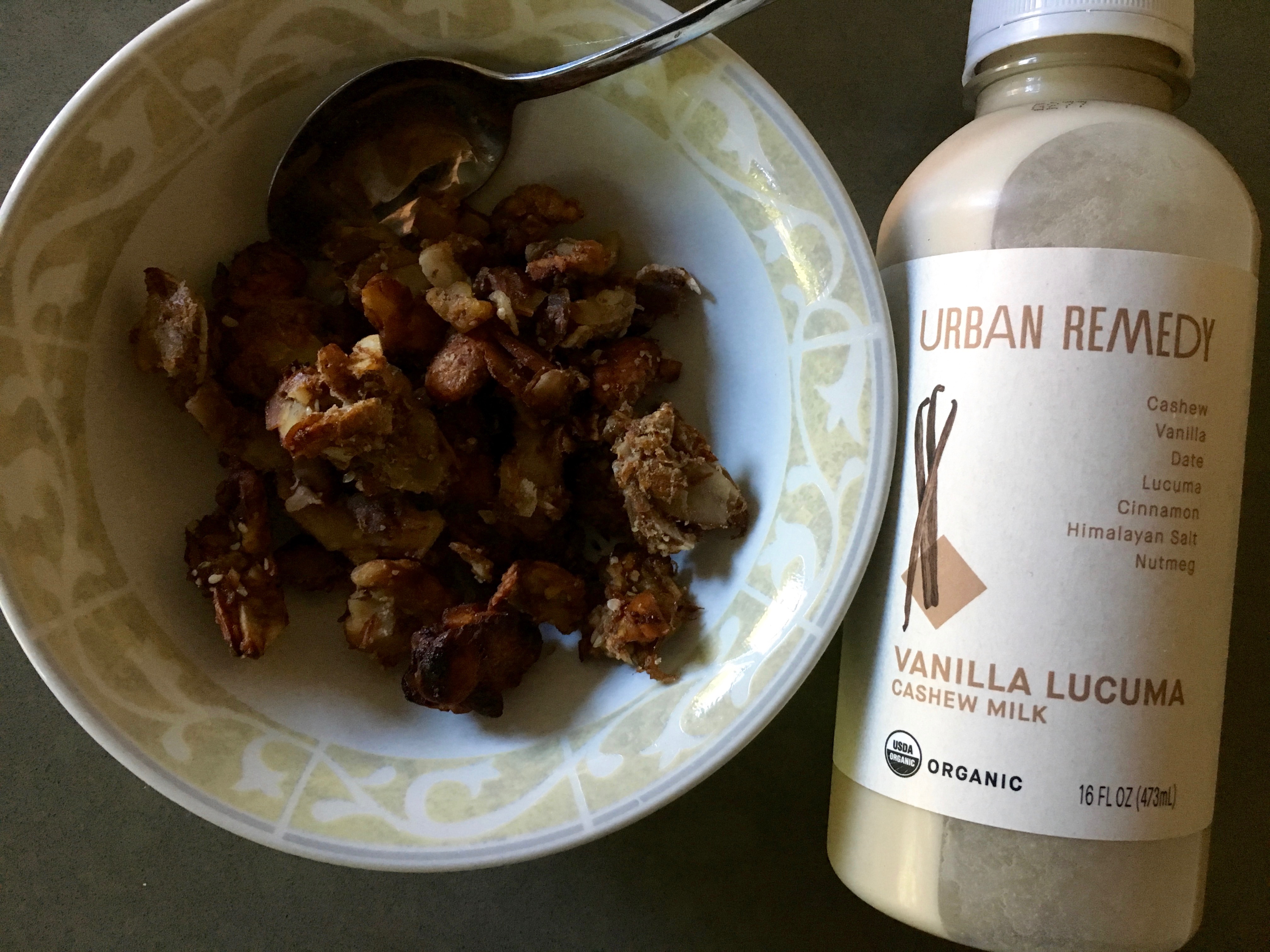 I had banola and 1/2 this cashew milk from urban remedy for breakfast.  The mylk wasn't sweet at all, so that was a bittersweet surprise.  I was hoping the lucuma would make it a little more special than just straight up nut milk, but I don't know that I'd buy it again for the $$$$.
I was much better about taking my pills on an empty stomach today and waited over two hours before taking them.  And then I stuck to water for the next hour or so, too, to make sure it hit my gut the way it was intended to.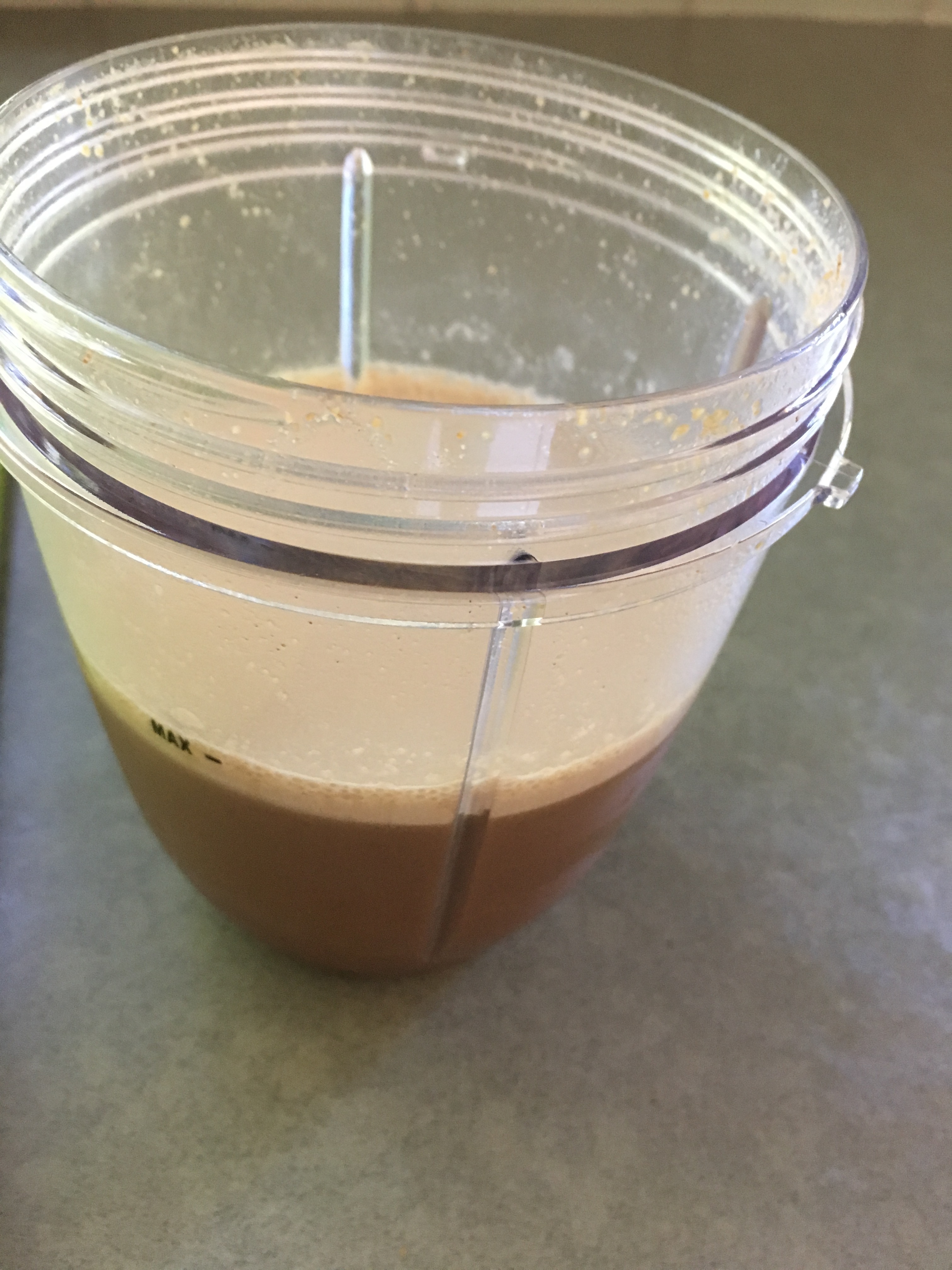 Finally I made this chilled blended coffee with the rest of the cashew milk and MCT oil.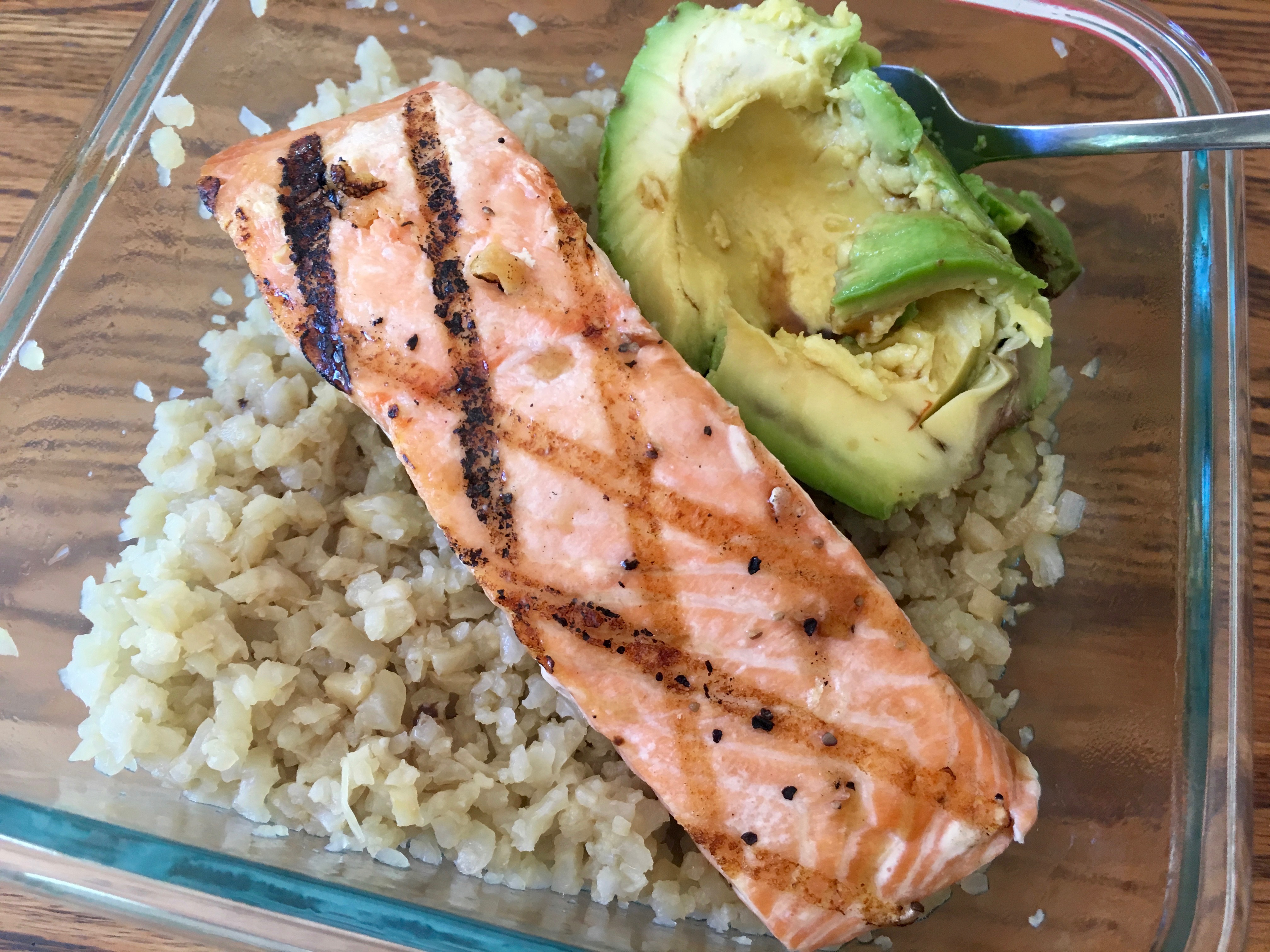 For lunch I had grilled salmon, leftover cauli rice, and half and avocado, all covered in coconut aminos.  I forgot how different and unique coconut aminos are!  Not nearly as salty as tamari or Bragg's aminos with a more sweet and tangy kind of taste.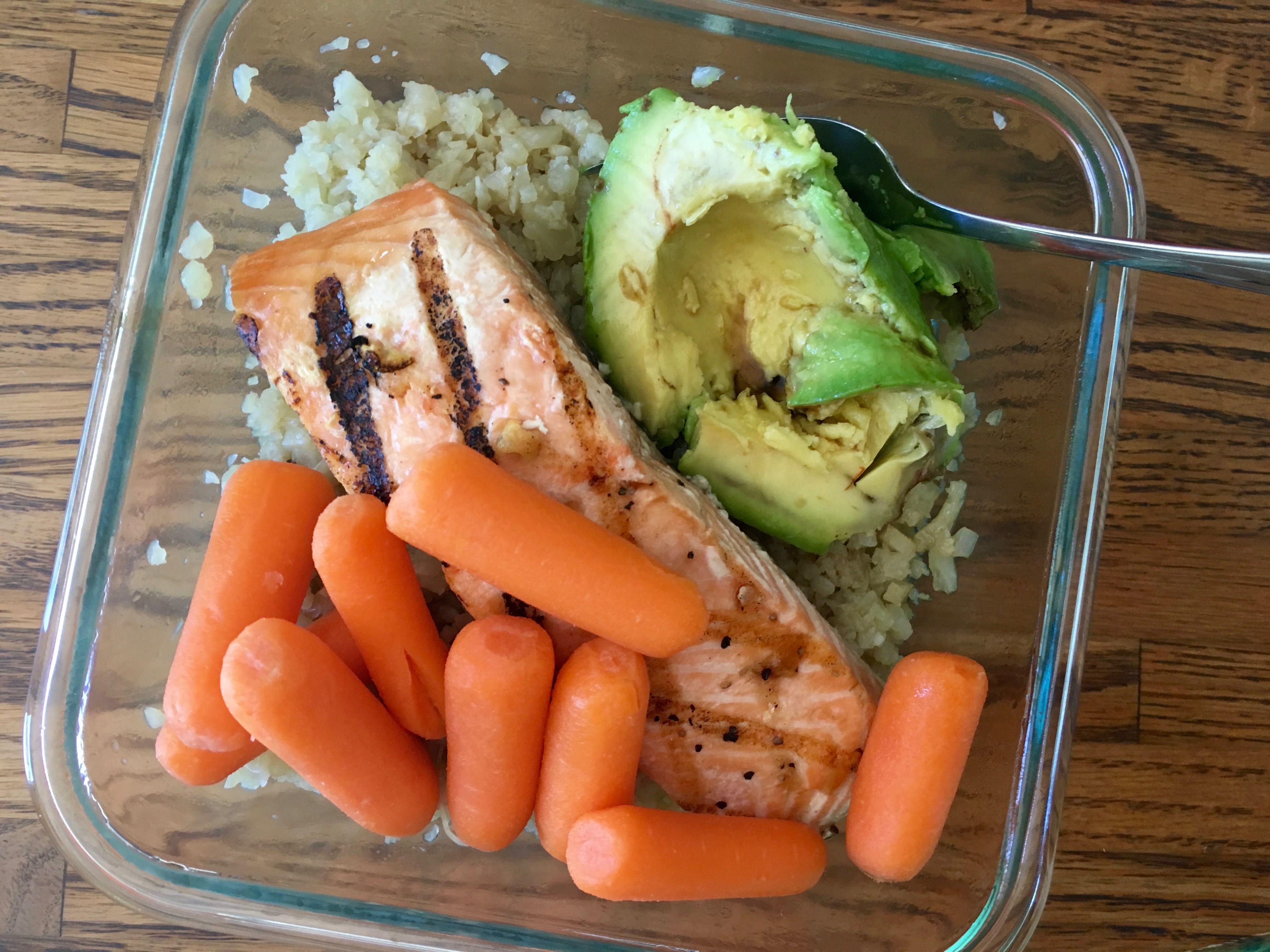 It was a very filling bowl (that's a big glass container btw).  As you can see, I heaped some baby carrots on top, too.  DUH.  Always everything orange.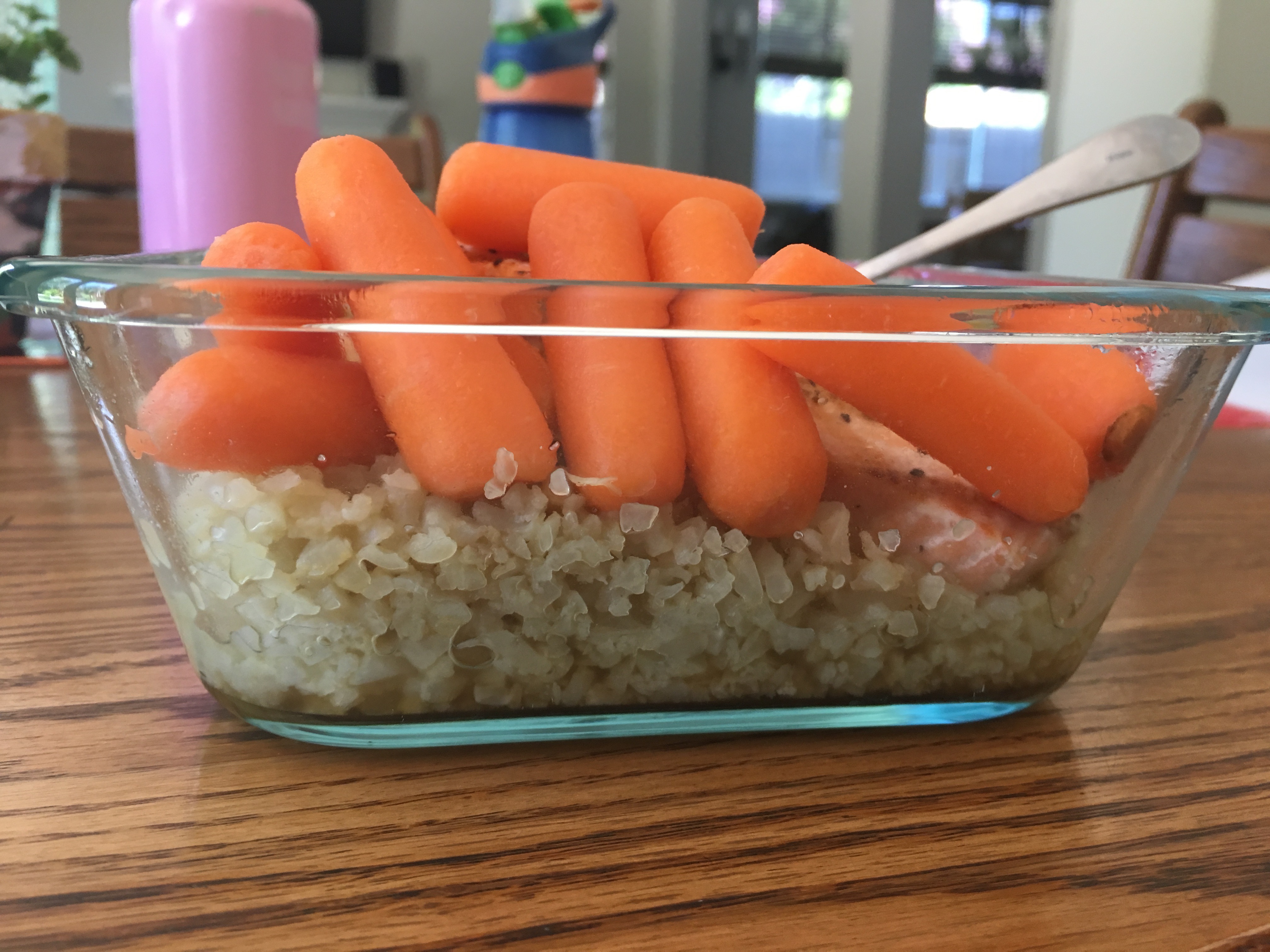 In the back of my head I thought mayyyybe I won't eat all that rice because it was kinda a huge portion, but then you KNOW I went and ate every last bite.
As soon as I finished I felt something going on in my gut.  [Consider this your warning that the next part may be TMI but I want to chronicle this so proceed at your own risk]
The rest of the afternoon was a bit of a waiting game because I knew things were happening.  It was kinda painful, to be honest, but if this is working then it will all be worth it.  I had on and off cramping, but my system was very obviously getting rid of things (in an abnormal way that leads me to believe it was herb related and not just IBS stuff).  This was the first day that my gastrointestinal system seemed to recognize the supplements I've been taking with action.  It sucked at the time, but now that I'm on the other side of it, it wasn't too bad.  I'm going to keep things going with this protocol obviously.
I took the second round of pills amid all that fun.  Nothing but water and pills between lunch and dinner.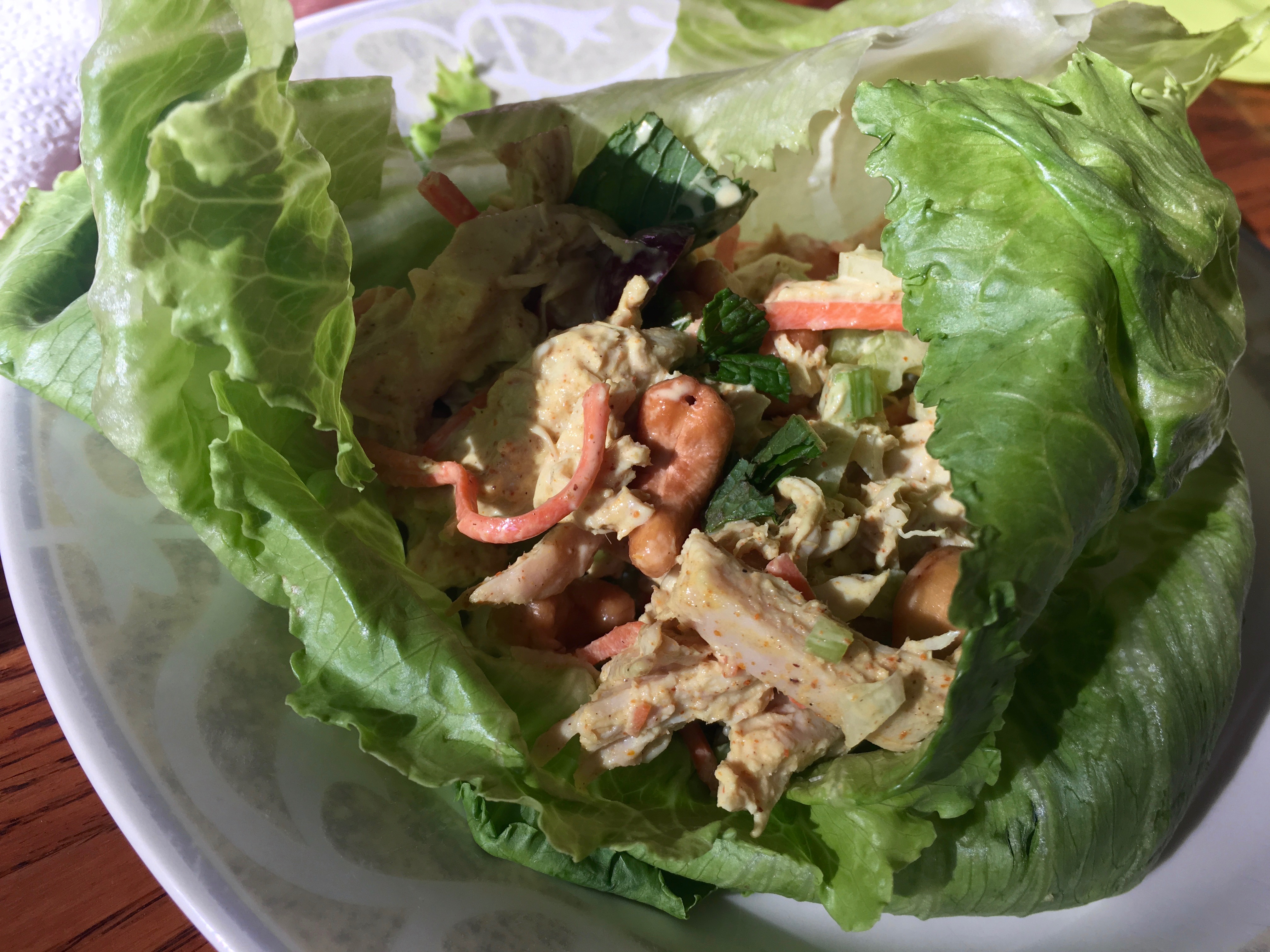 Needless to say, when dinner time finally arrived I was READY to eat.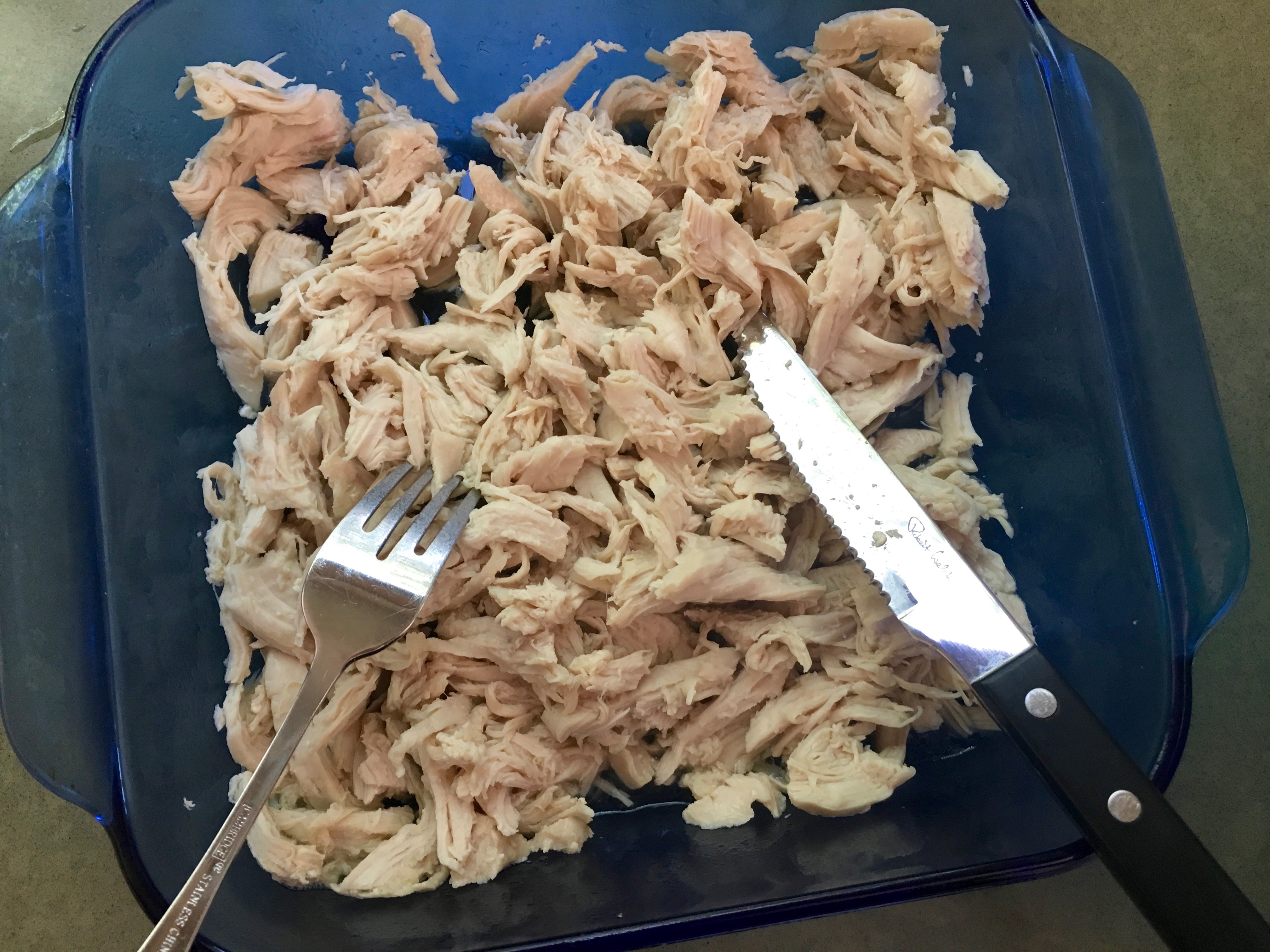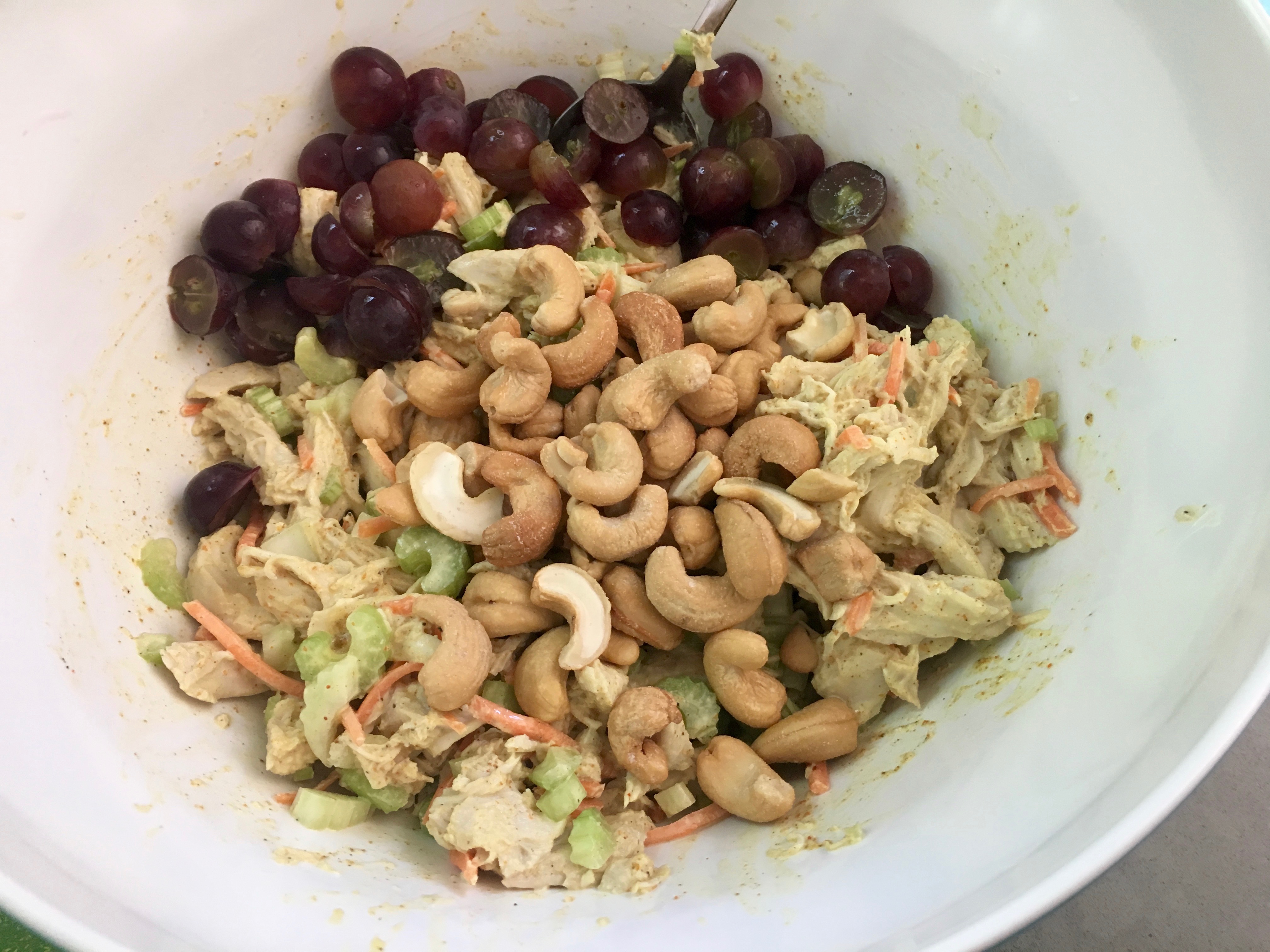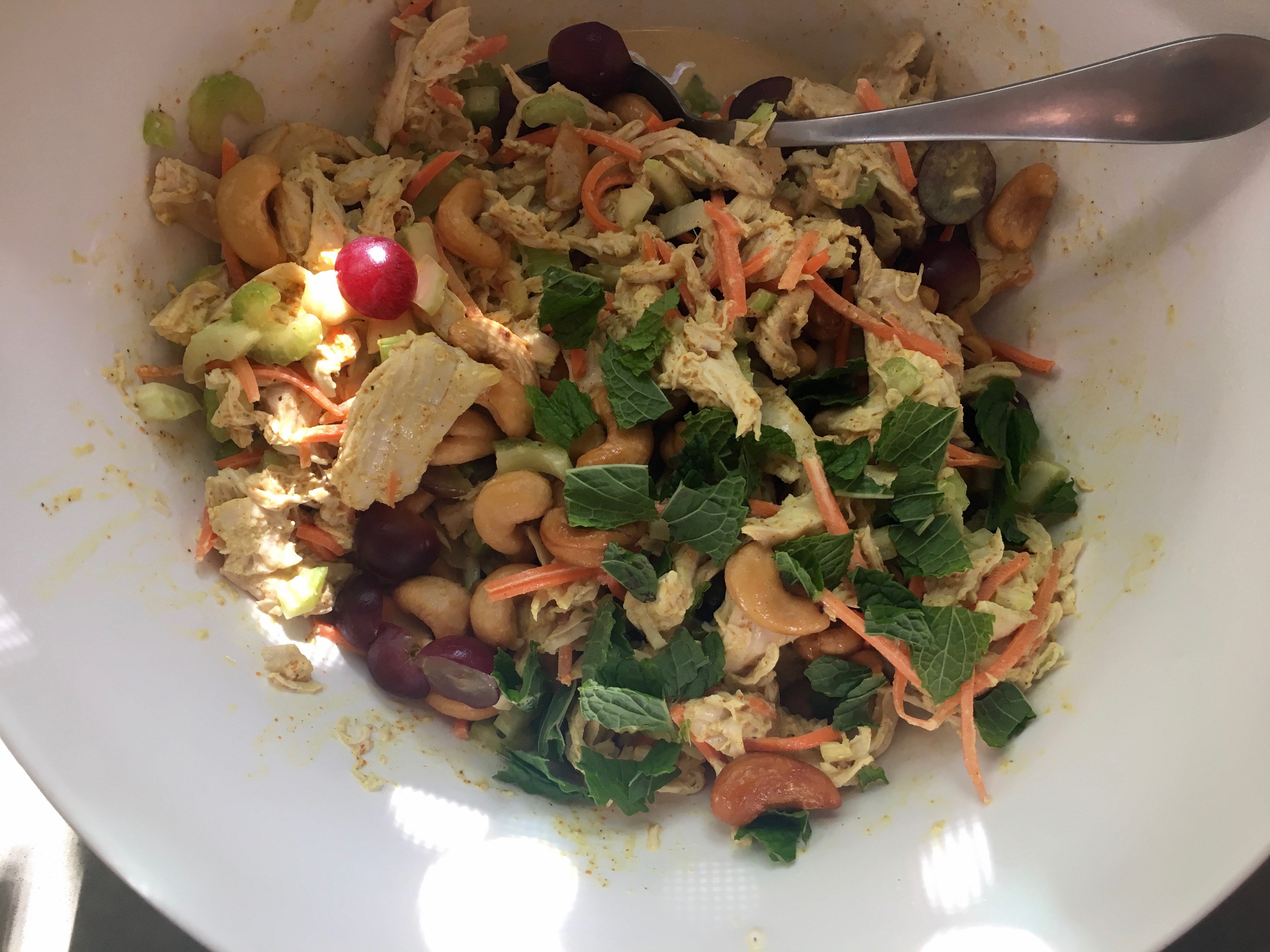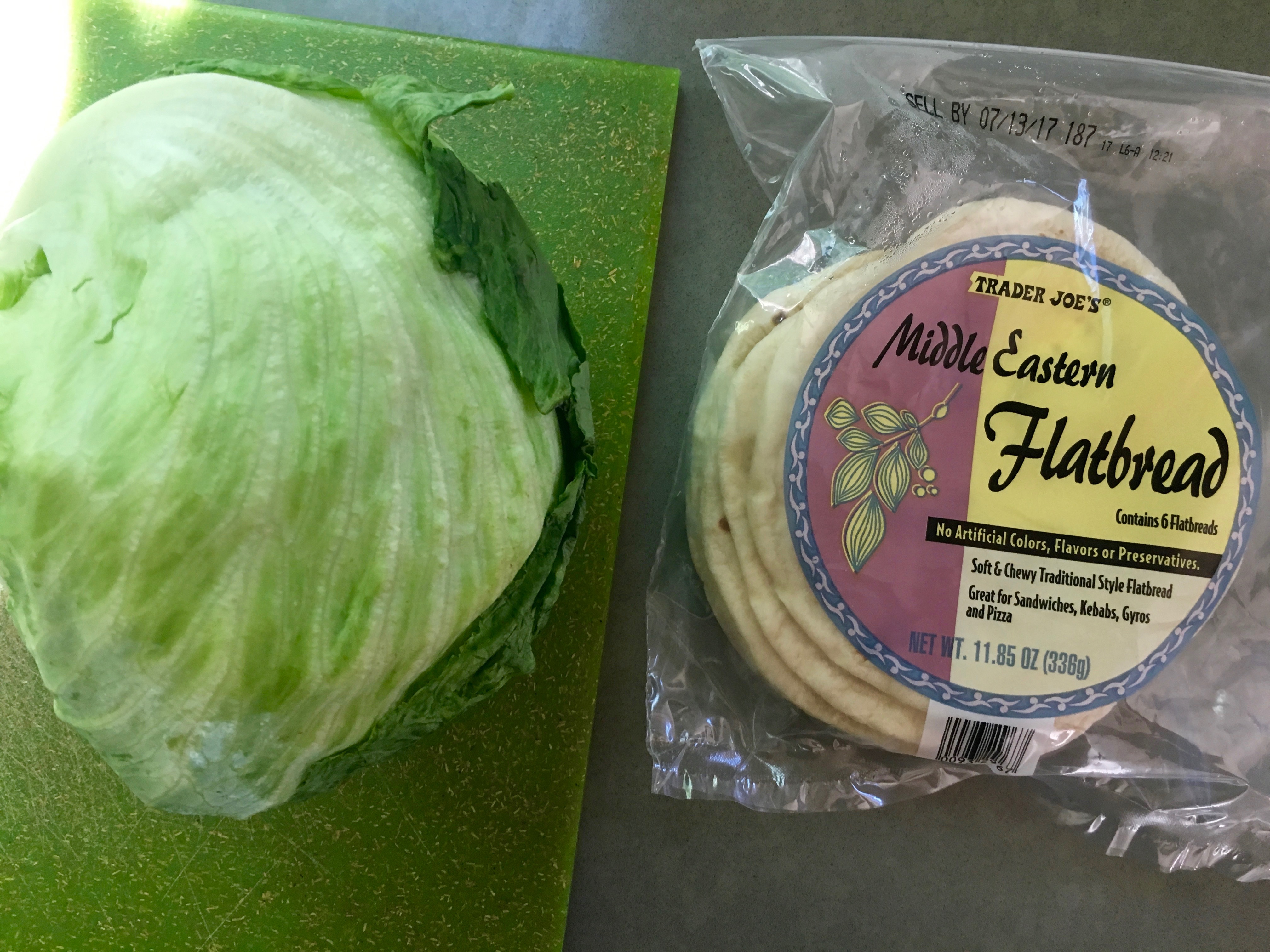 I made the curry chicken lettuce cups from Danielle Walker's first cookbook Against All Grain.  It's definitely the one I continue to cook out of the most at the moment.  It's only 9.99 for the ebook right now on amazon.
I made lettuce wraps for myself and Kyle and flatbread "taco" wraps for the kiddos.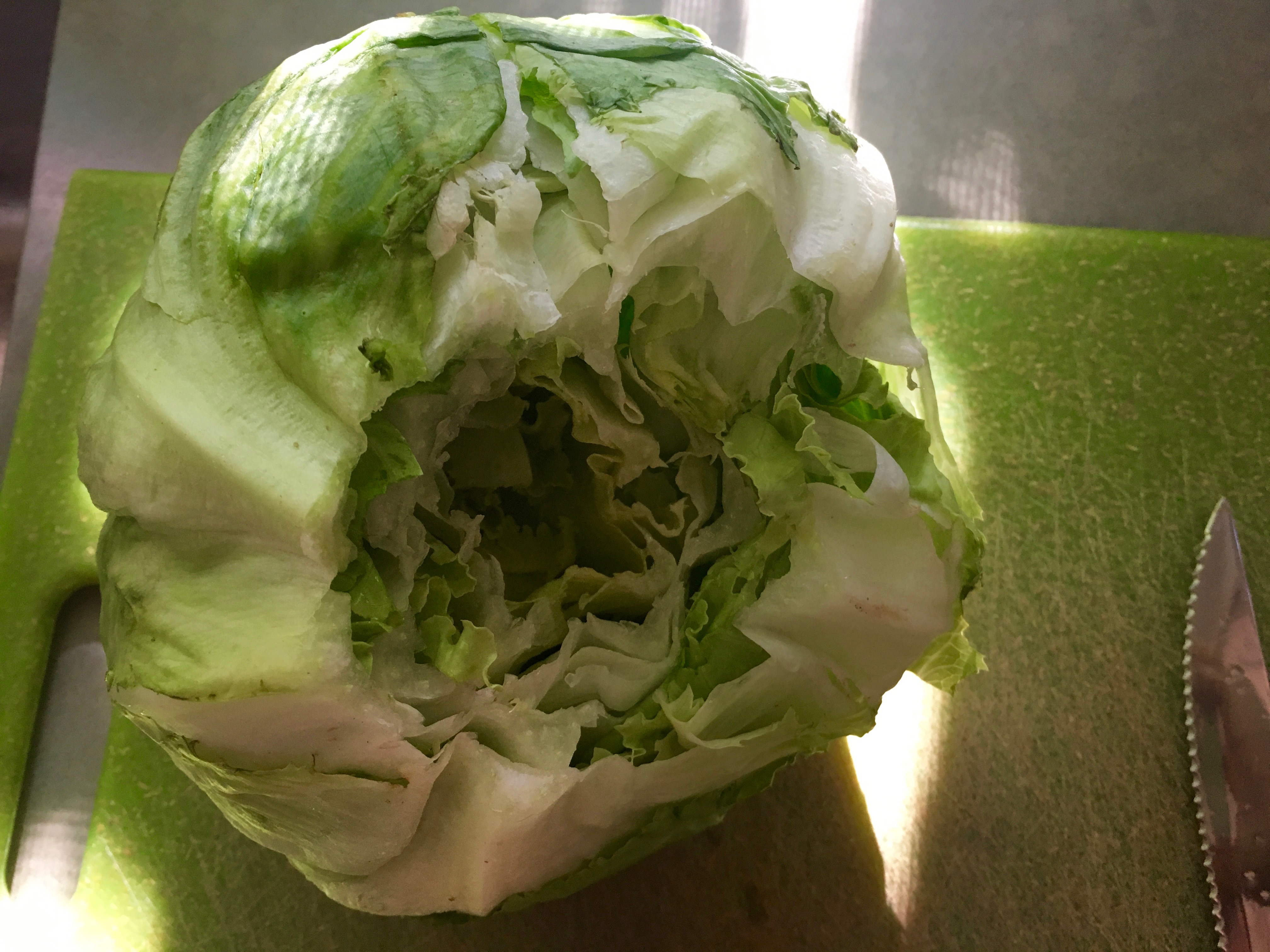 For the lettuce wraps, I cut a cone out of the bottom of the head lettuce and then doubled the lettuce up for less leaking.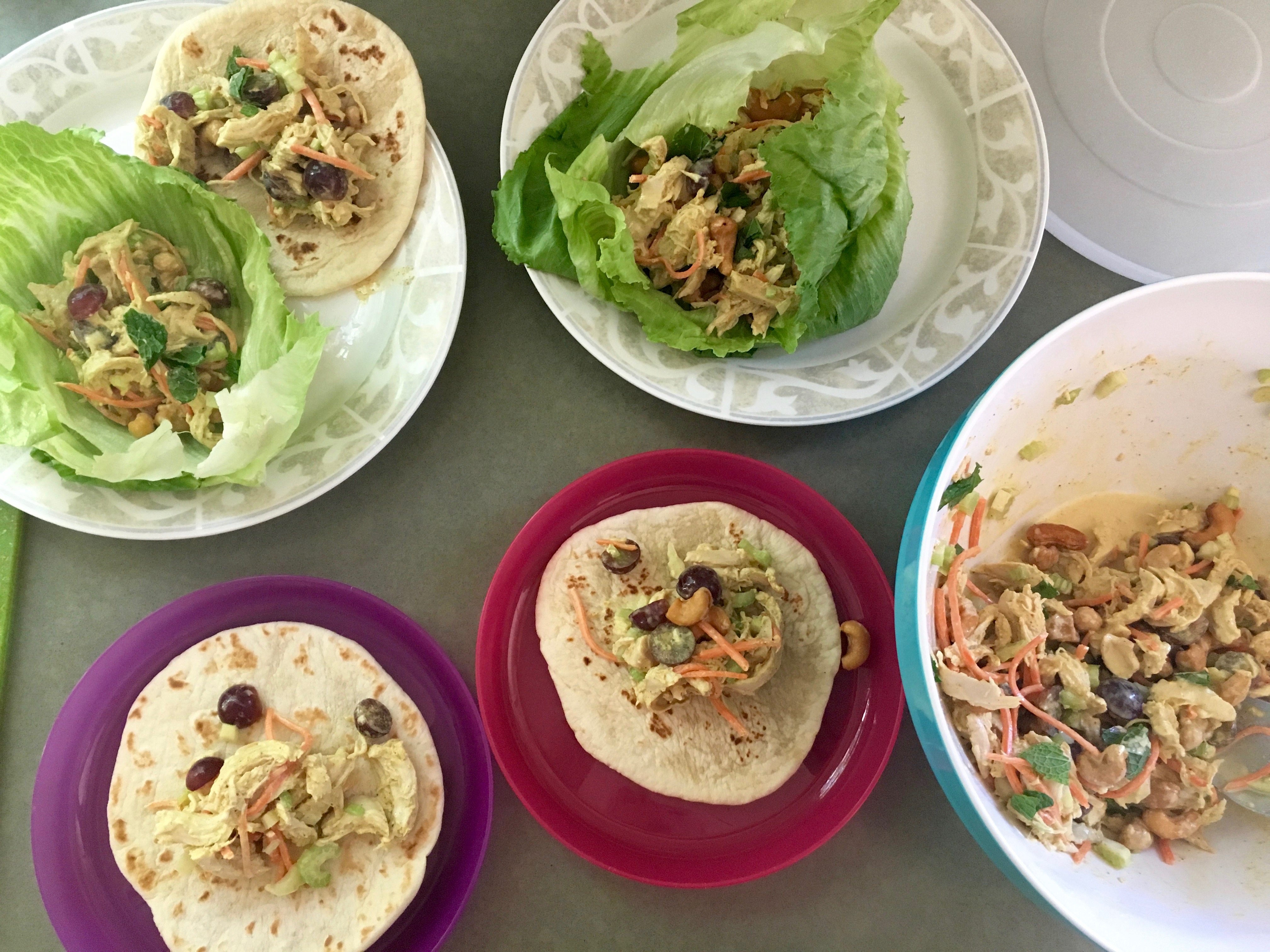 I. Love. This. Recipe.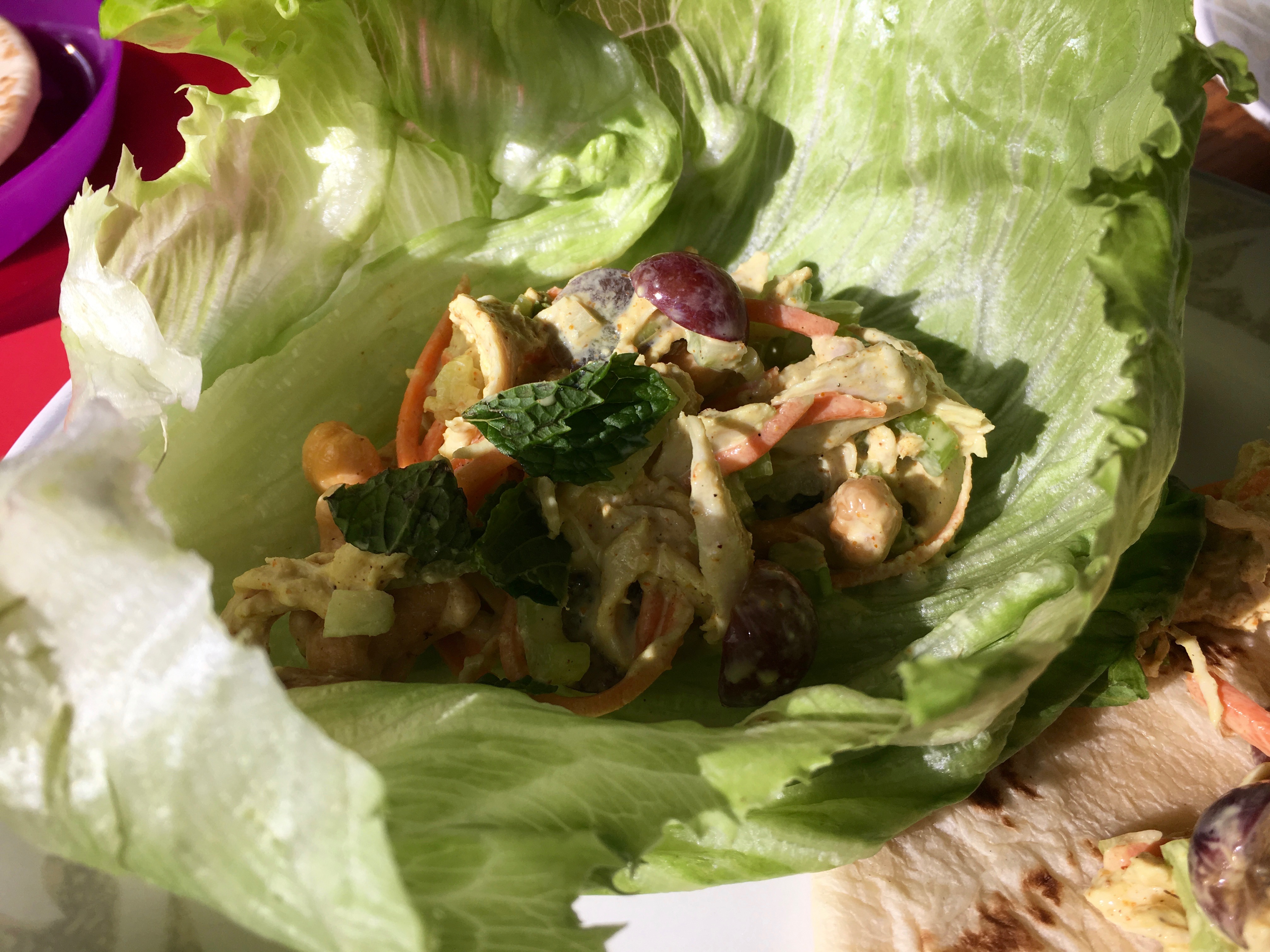 Never gets old.  Never.  And the kids demolished it without even a peep of a complaint (which is RARE these days).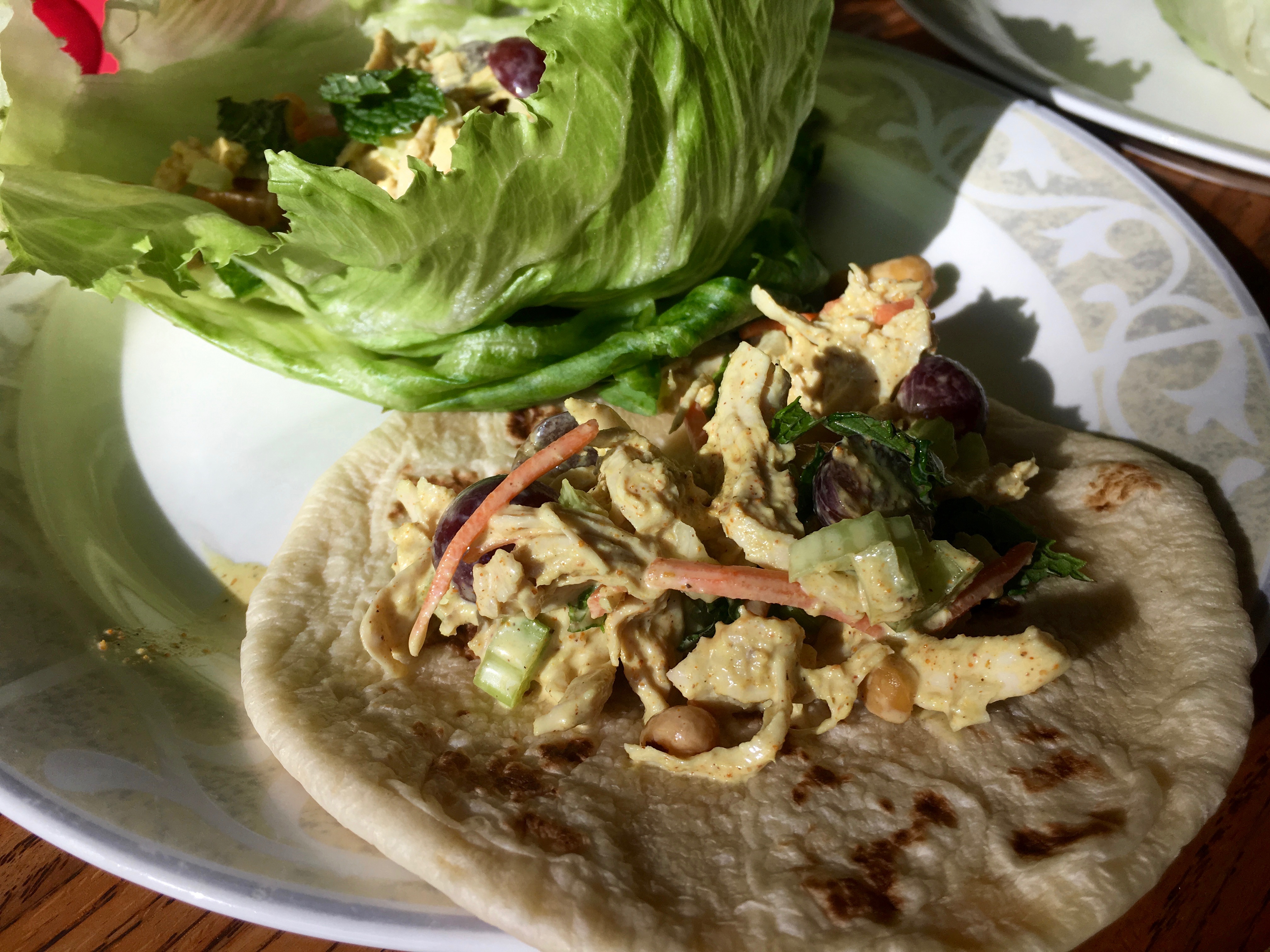 I gave Kyle a flatobread one and a lettuce wrap one, but stuck to lettuce myself.  I also nixed the red onions in the recipe and tried to give the grapes mostly to everyone else.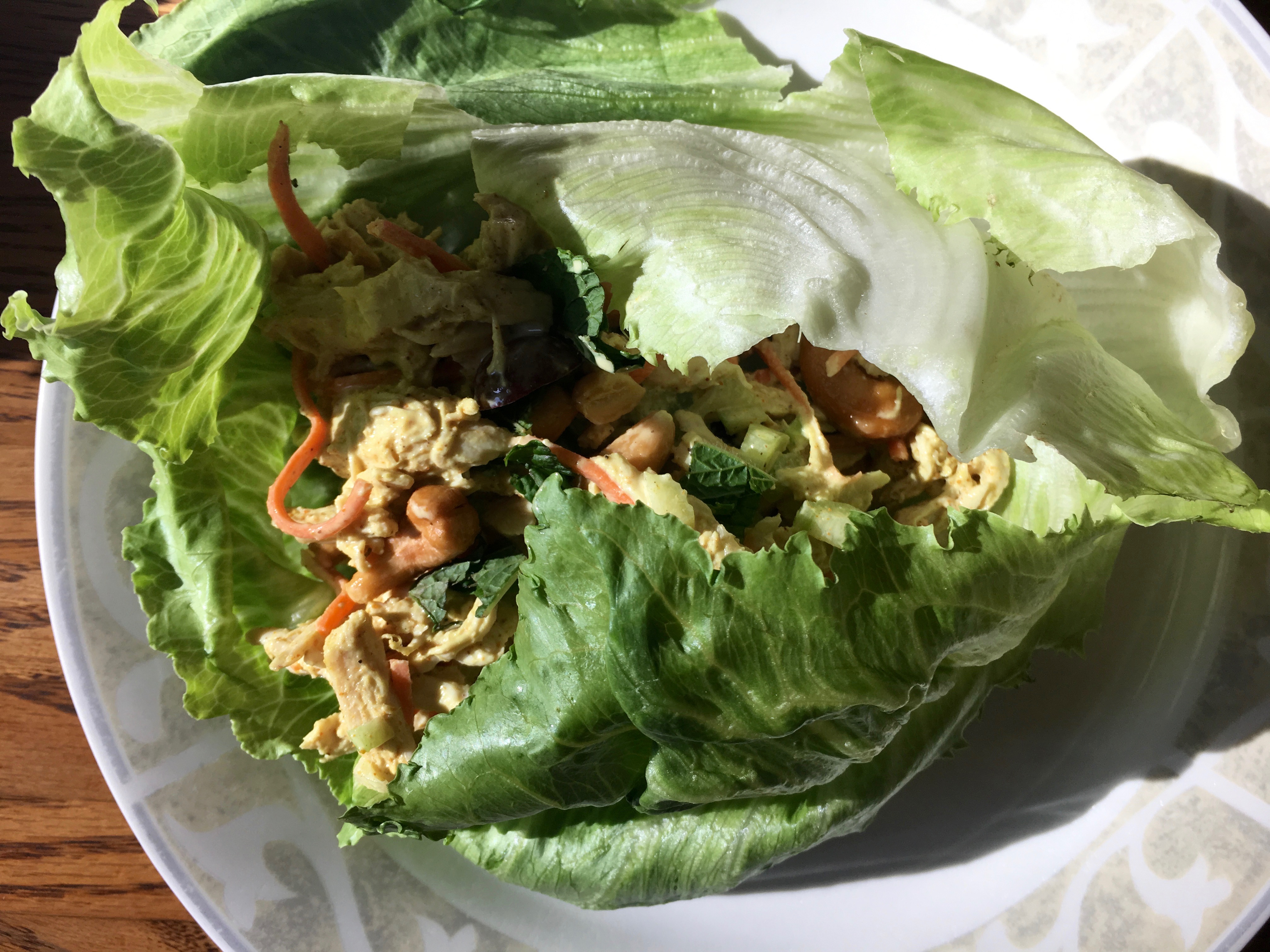 YUM.
I had two more lettuce cups and then once everyone else was satisfied I polished off the rest with a spoon. Cashews and mint and curry chicken, oooooo buddy, that's the good stuff.
No dessert again (I cannot believe I am doing this!!!!) with kombucha instead.
Curious to see what tomorrow brings!