My number one dude is back in town!  All the hoorays!
He watched V while I took P to OIT on Friday.  Back in the saddle with his desensitization treatment.  It's going really well and we are getting very close to him being "cross contamination proof" which is almost as exciting as "bite proof."  Both are huge goals and as you can imagine we are cautiously optimistic as we get nearer to each.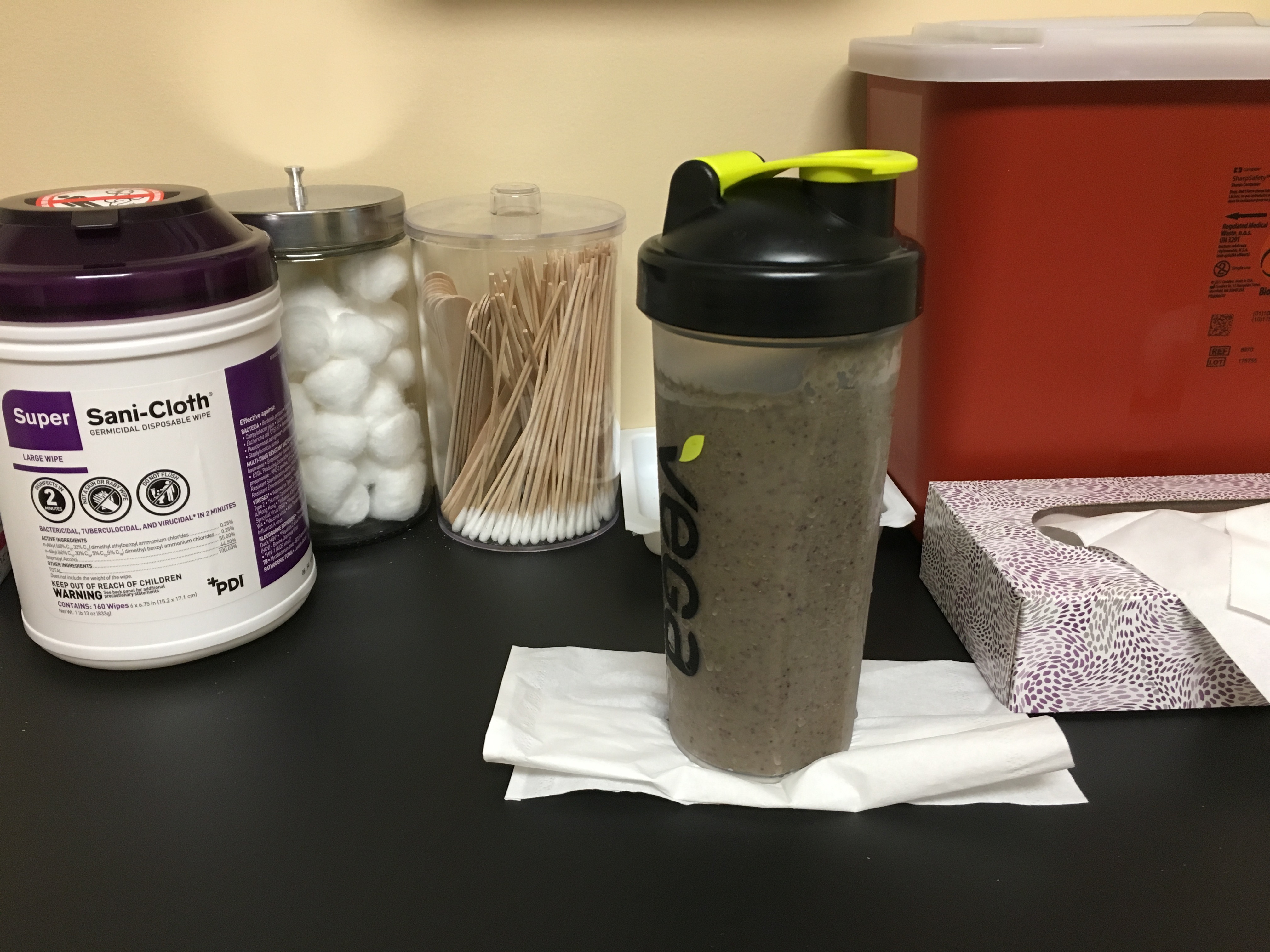 I made a ginorm smoothie before we left with frozen bananas, kale, strawberries, blueberries, sunbutter, chia seeds, water, and ice. I also stopped at the bux on the way and got a decaf soy misto.  I do prefer soy to both coconut and almond.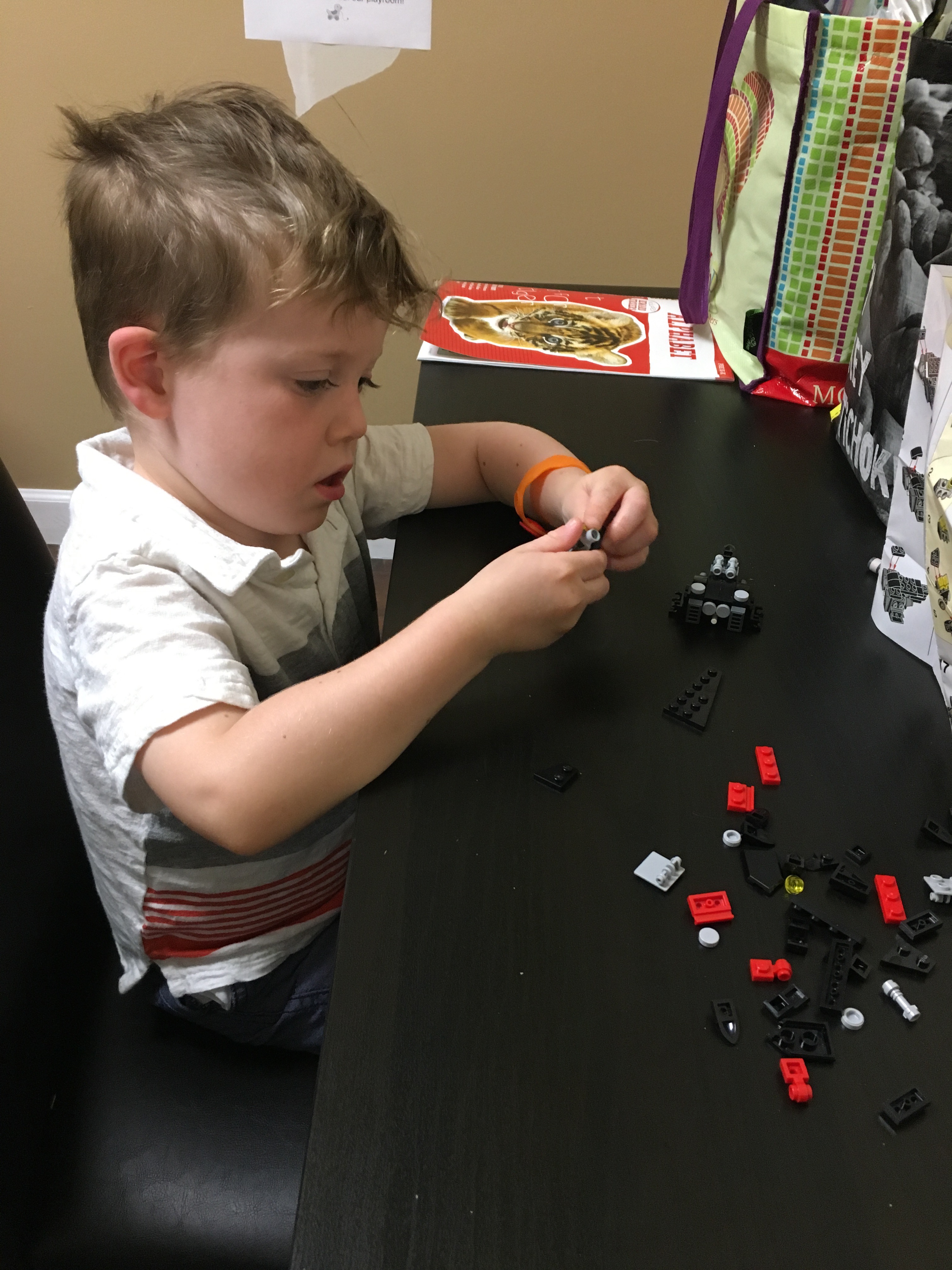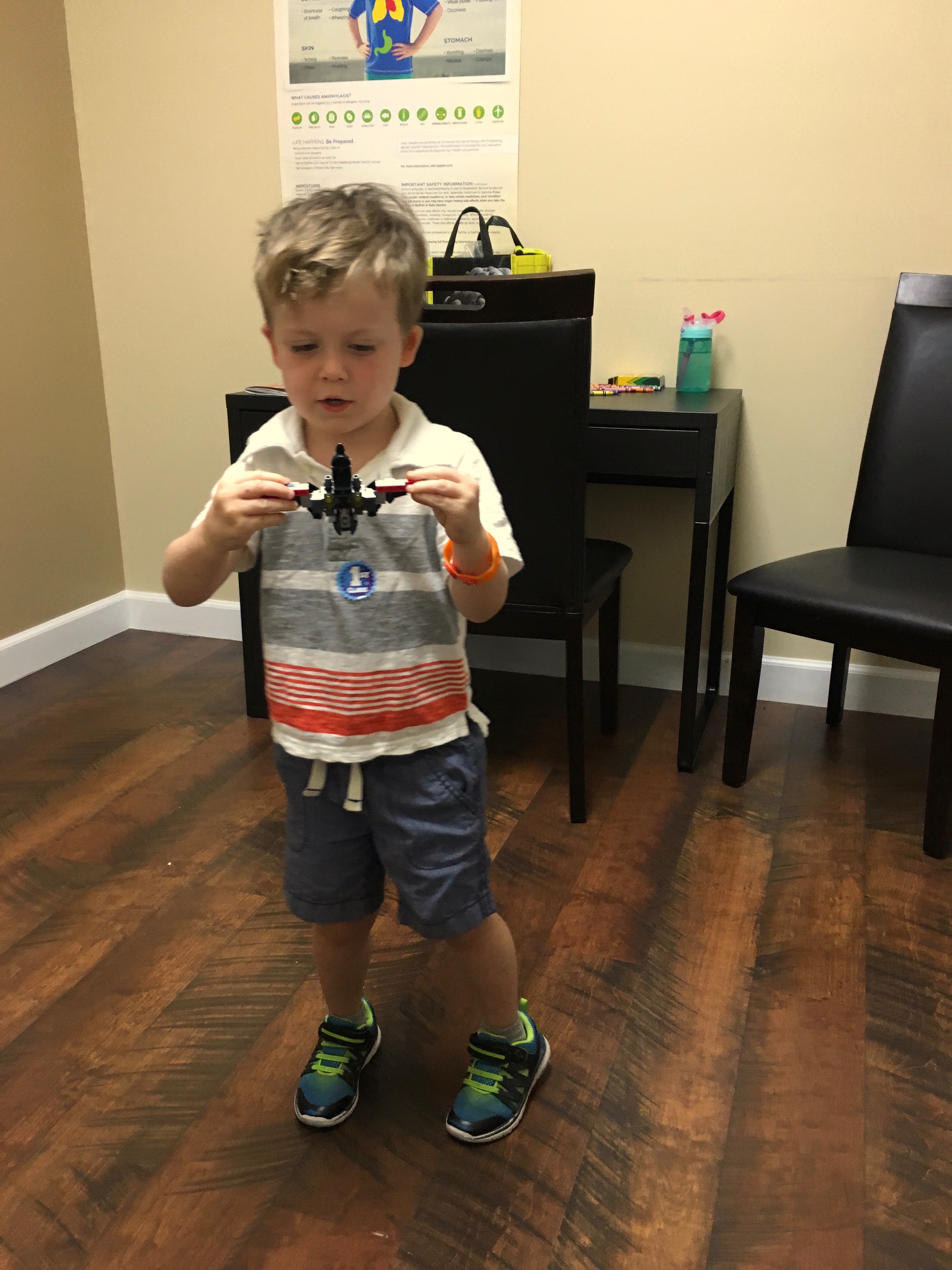 I forgot his headphones so he couldn't listen to his books on cd (oops) but I had plenty of other stuff to keep him entertained and calm.  The biggest hit was this little lego plane.  I think it was a batman thing, but he doesn't know who batman is and called it a rocket ship the whole time.  He was so good at focusing on the step by step directions and did SO MUCH of it all by himself.  I used to see these little lego packets at Target randomly, but haven't seen them as much lately.  I ended up buying the batman one only because it was the only option.  Meh.  I got him a mini lego drum set kit a long time ago, but will have to keep my eyes out for more now that he's able to do them more independently.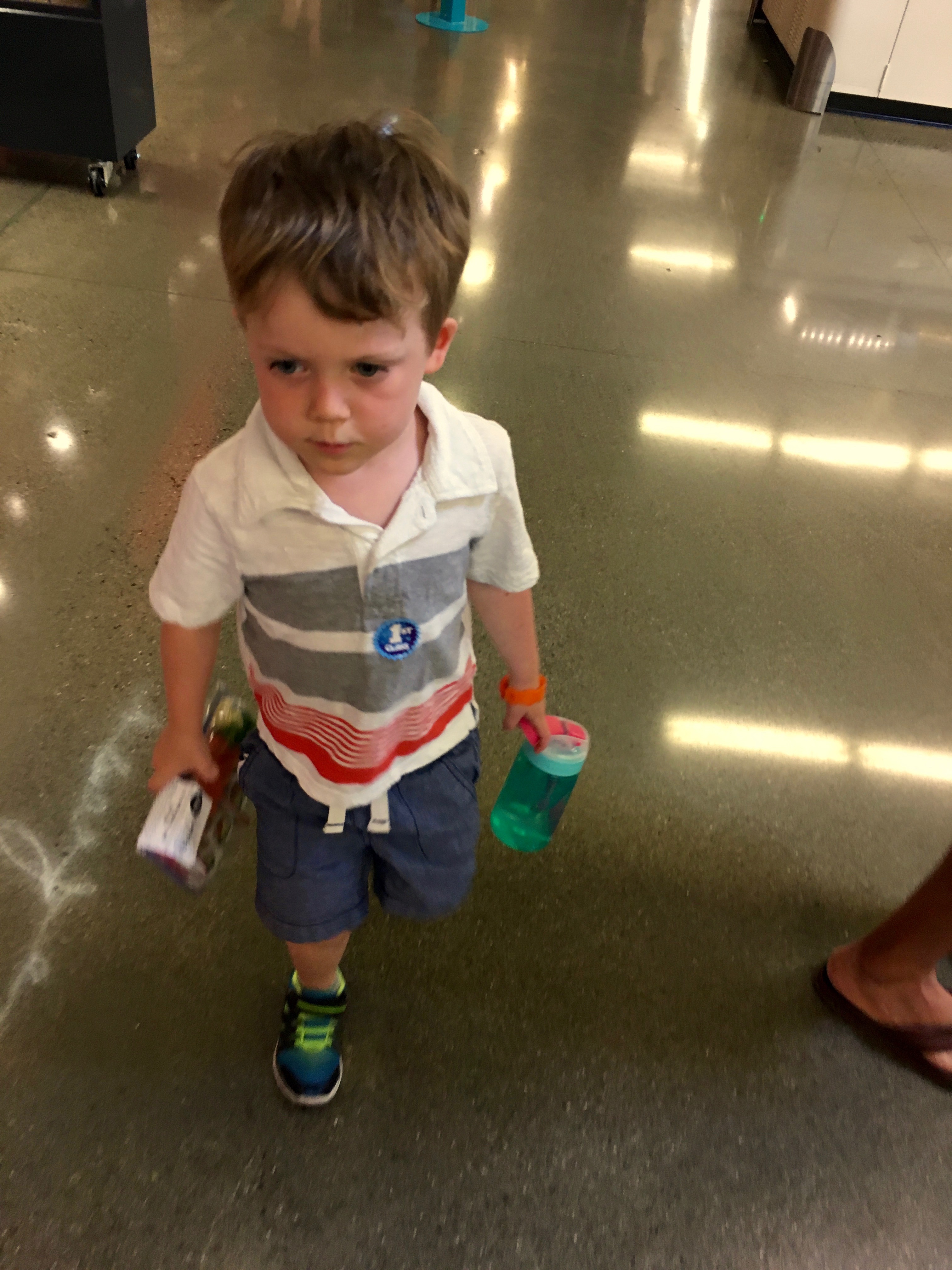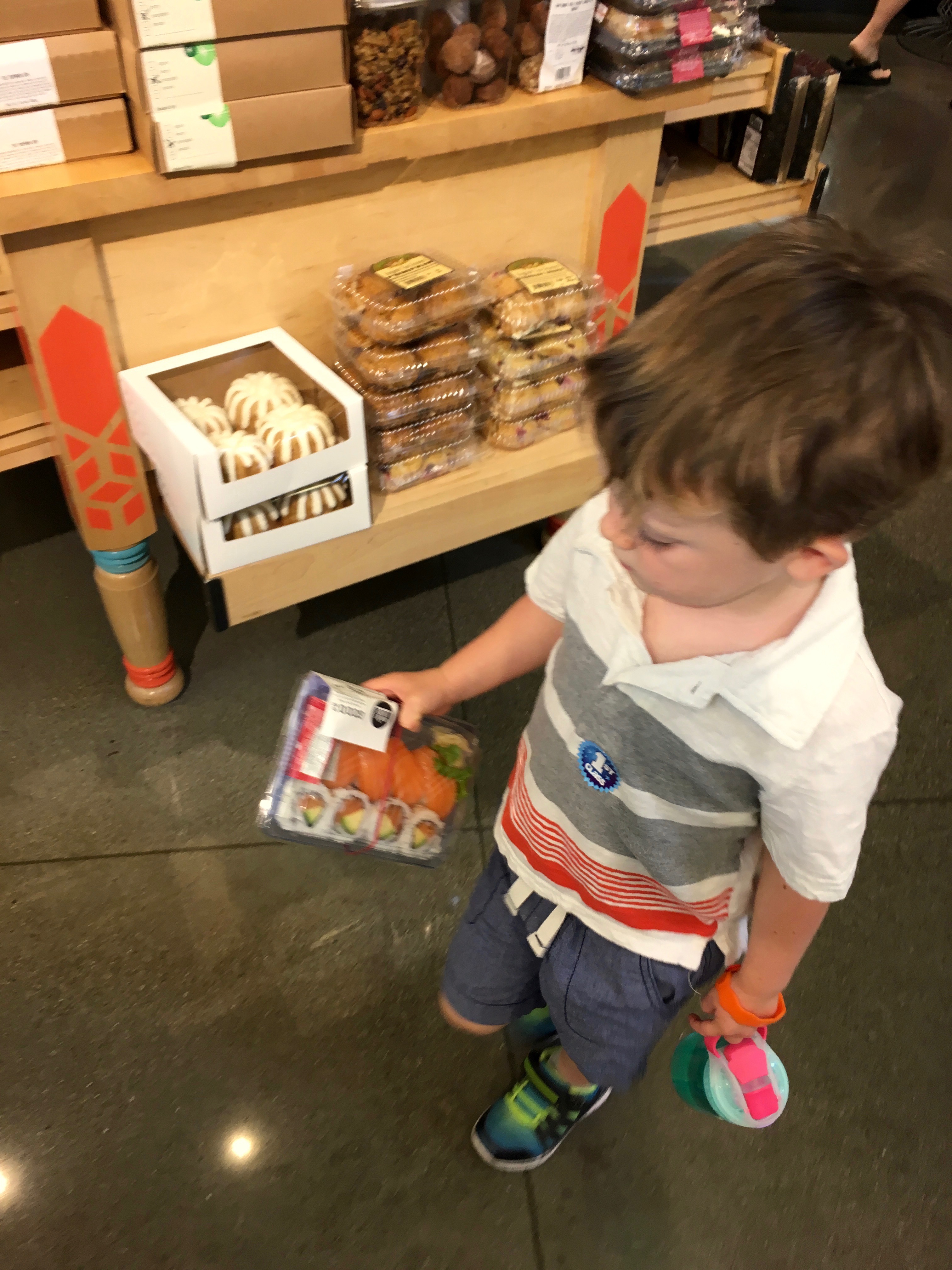 Look at this kid.  Struttin' through WF with his sushi like he's a big boy. I told him he could get whatever he wanted, and he picked out that sushi all by himself. Half salmon nigiri, half california rolls.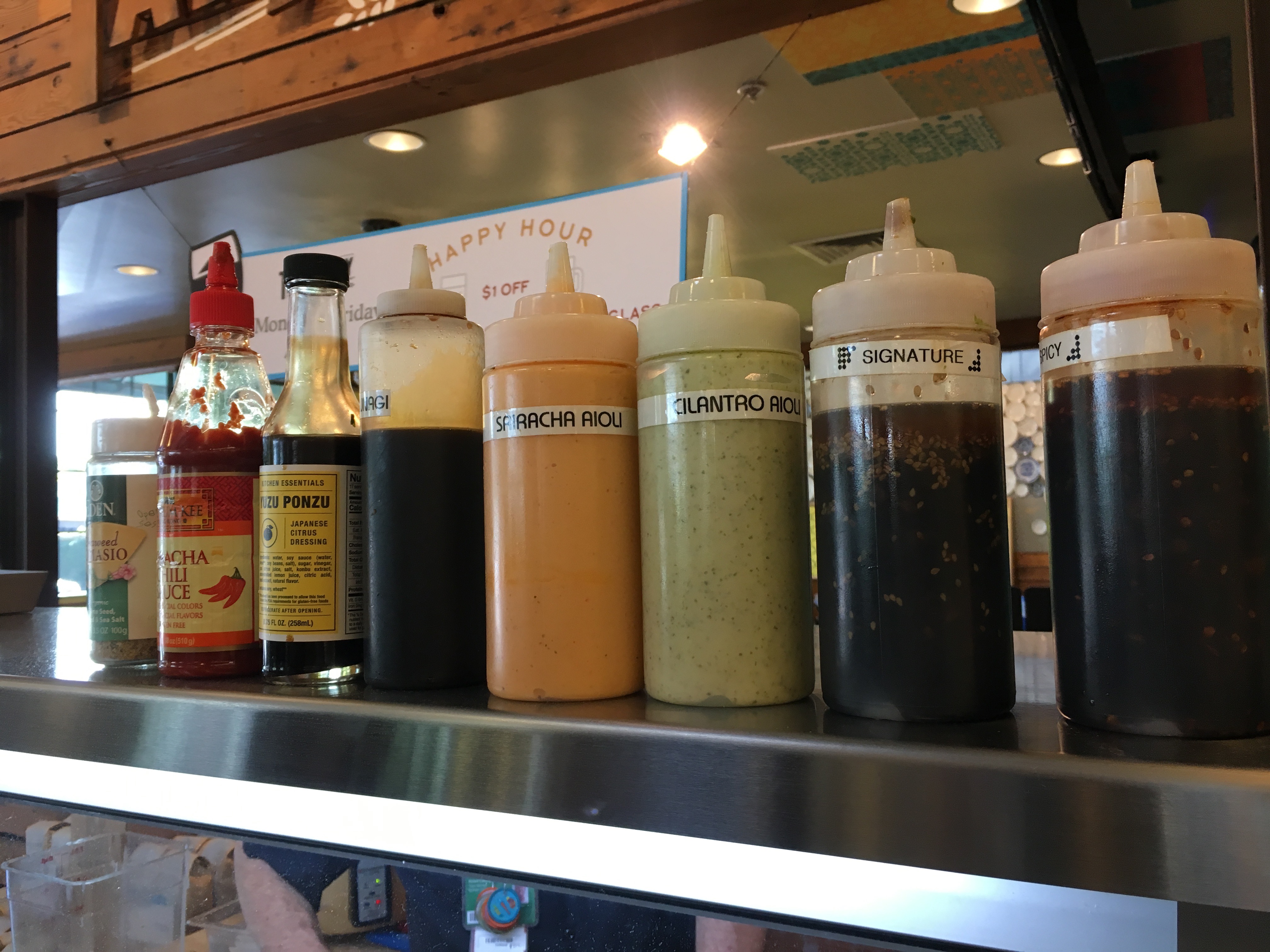 For me, I went with a poke bowl.  They had this little mobile stand set up inside WF and one look at the sauces and toppings had me suuuuper excited.  Just check out those yummy sauces above!  I got the unagi and sriracha aioli but I could have gotten all of them. It was a tough choice.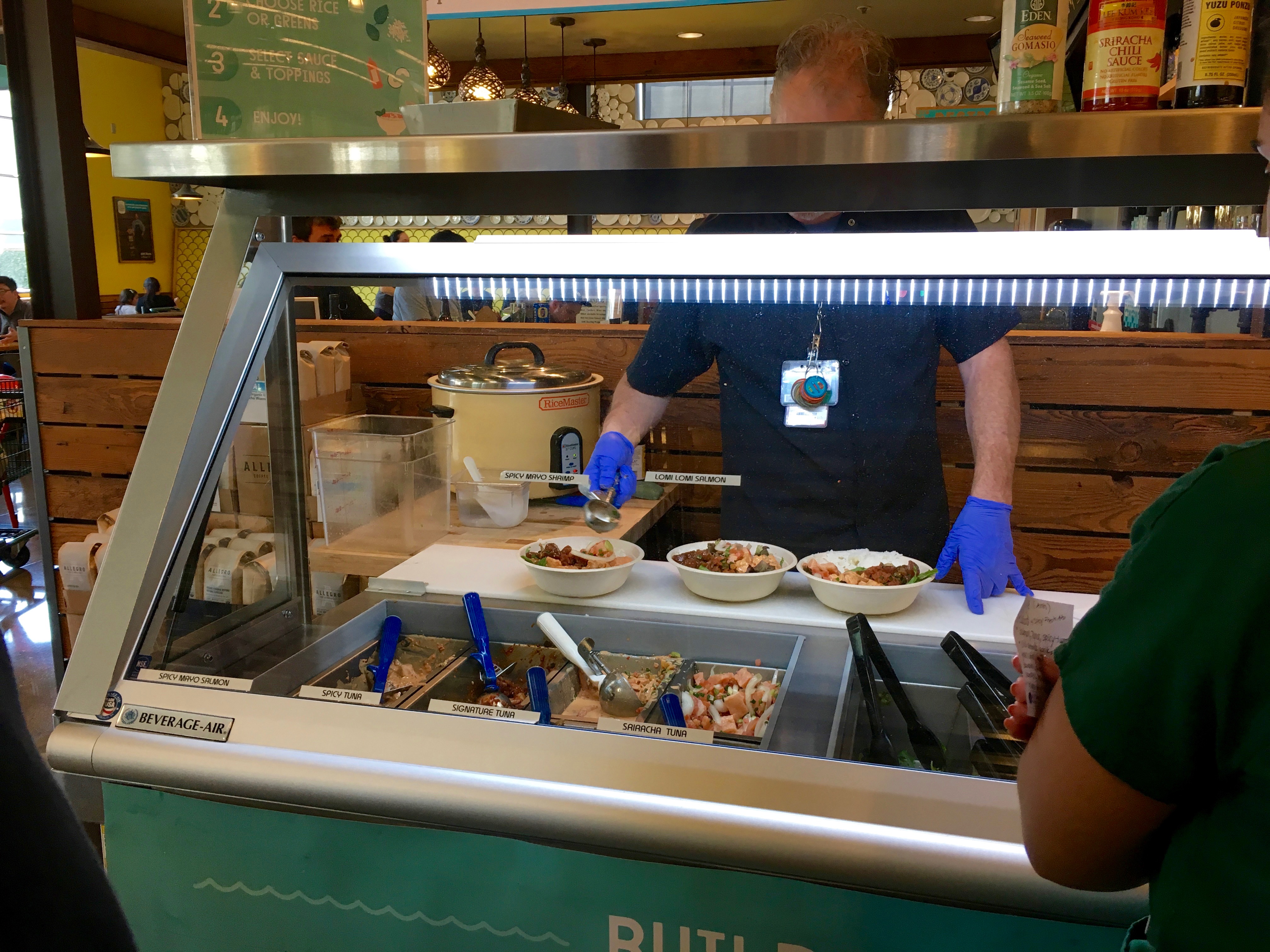 The regular bowl gives you three scoops of whatever fish you want and the large gives you five scoops.  And then you get unlimited toppings.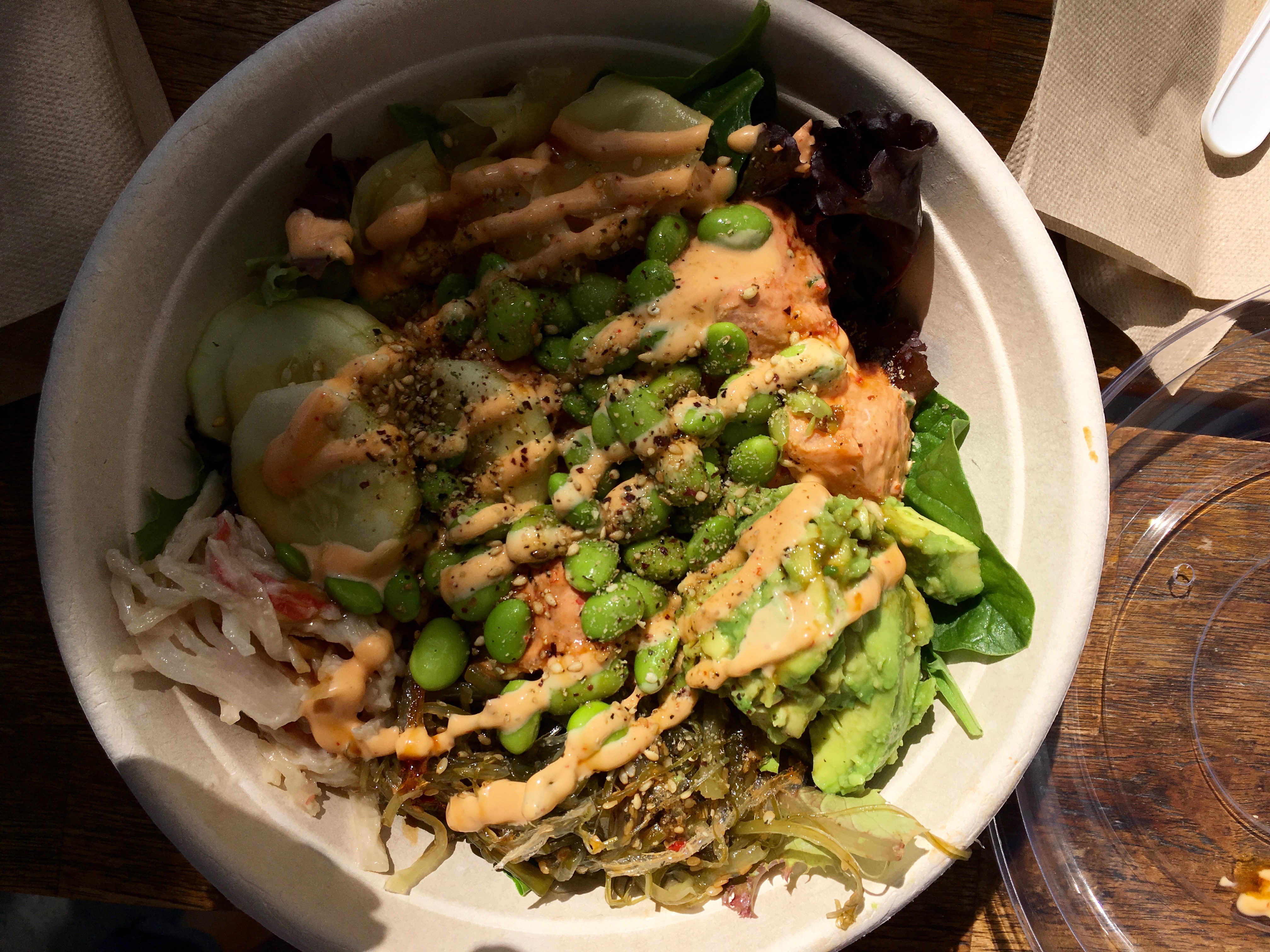 I got the mayo salmon poke (3 scoops) with ALLLLL the toppings – including but not limited to, crab salad, seaweed salad, edamame, cucumber, pickled ginger, avocado, and gomasio topping.  All on a bed of lettuce (you can get it with lettuce or rice).  It was THE BEST LUNCH I've had in forever.  Oh man I was so into it.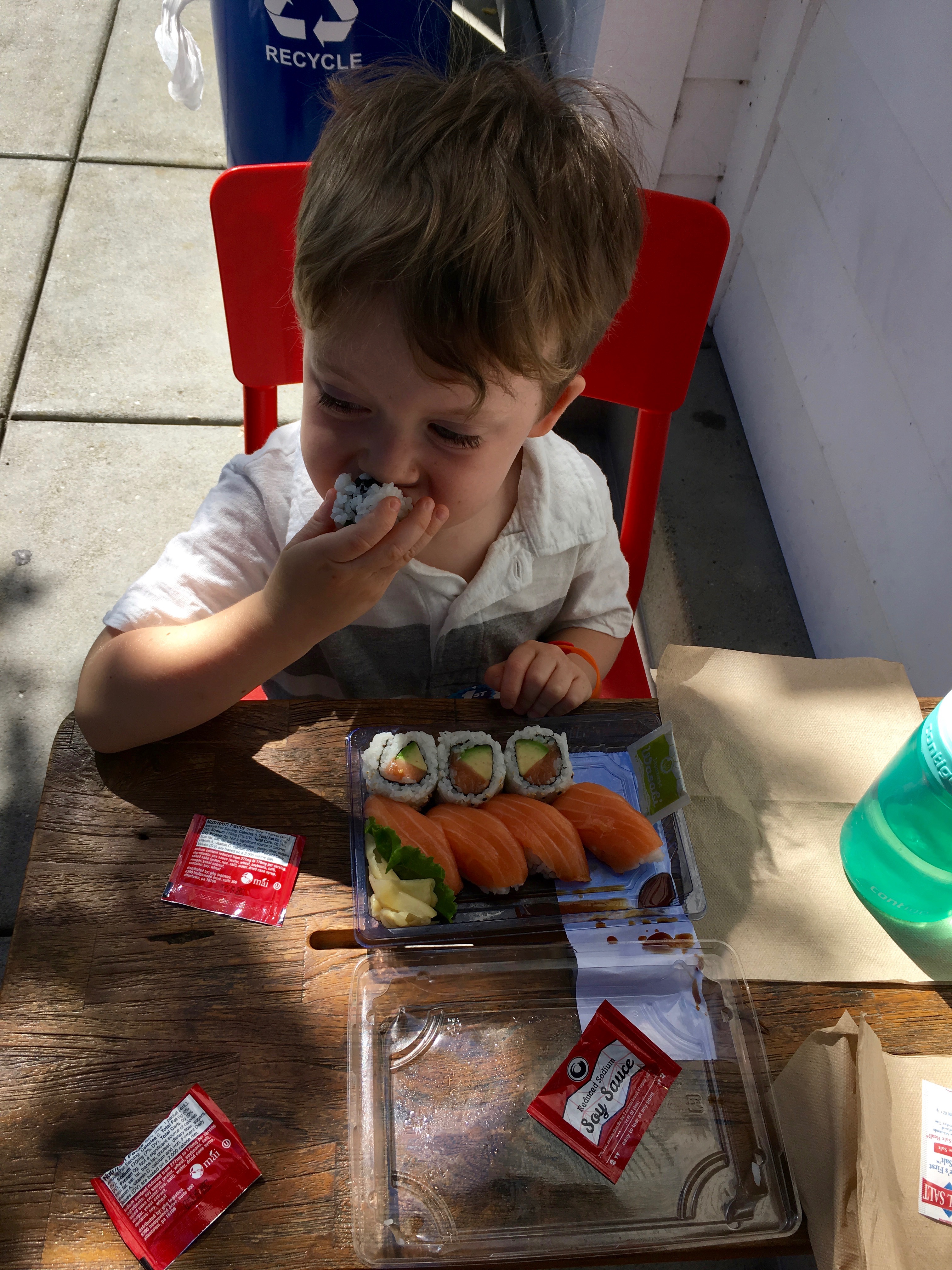 He dug right in too. Me and my buddy with our Asian eats.  Who would have thought this would be possible when he was diagnosed with all those allergies so long ago.  It seems like forever ago and yesterday at the same time.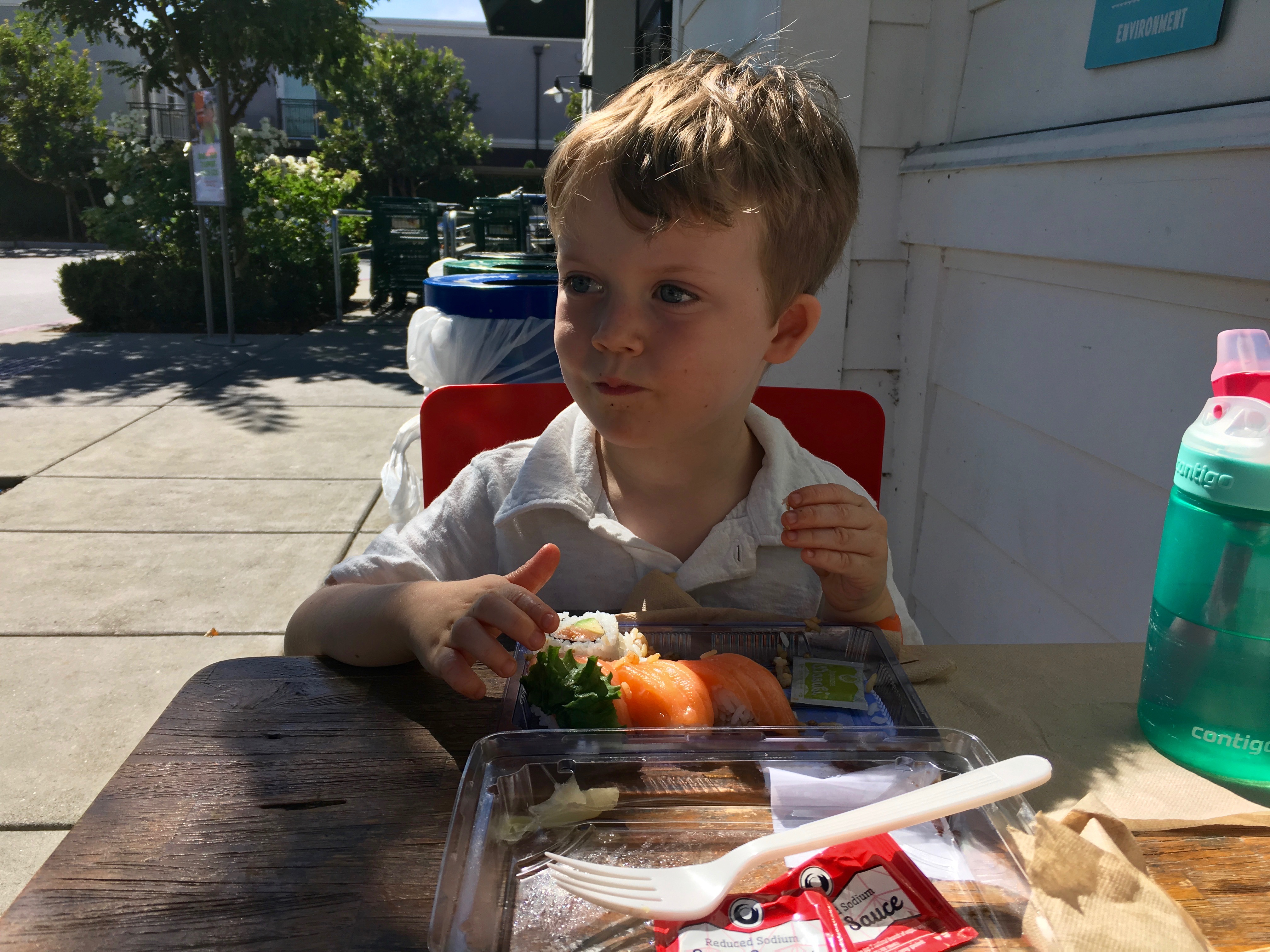 I saw this in WF and was very tempted…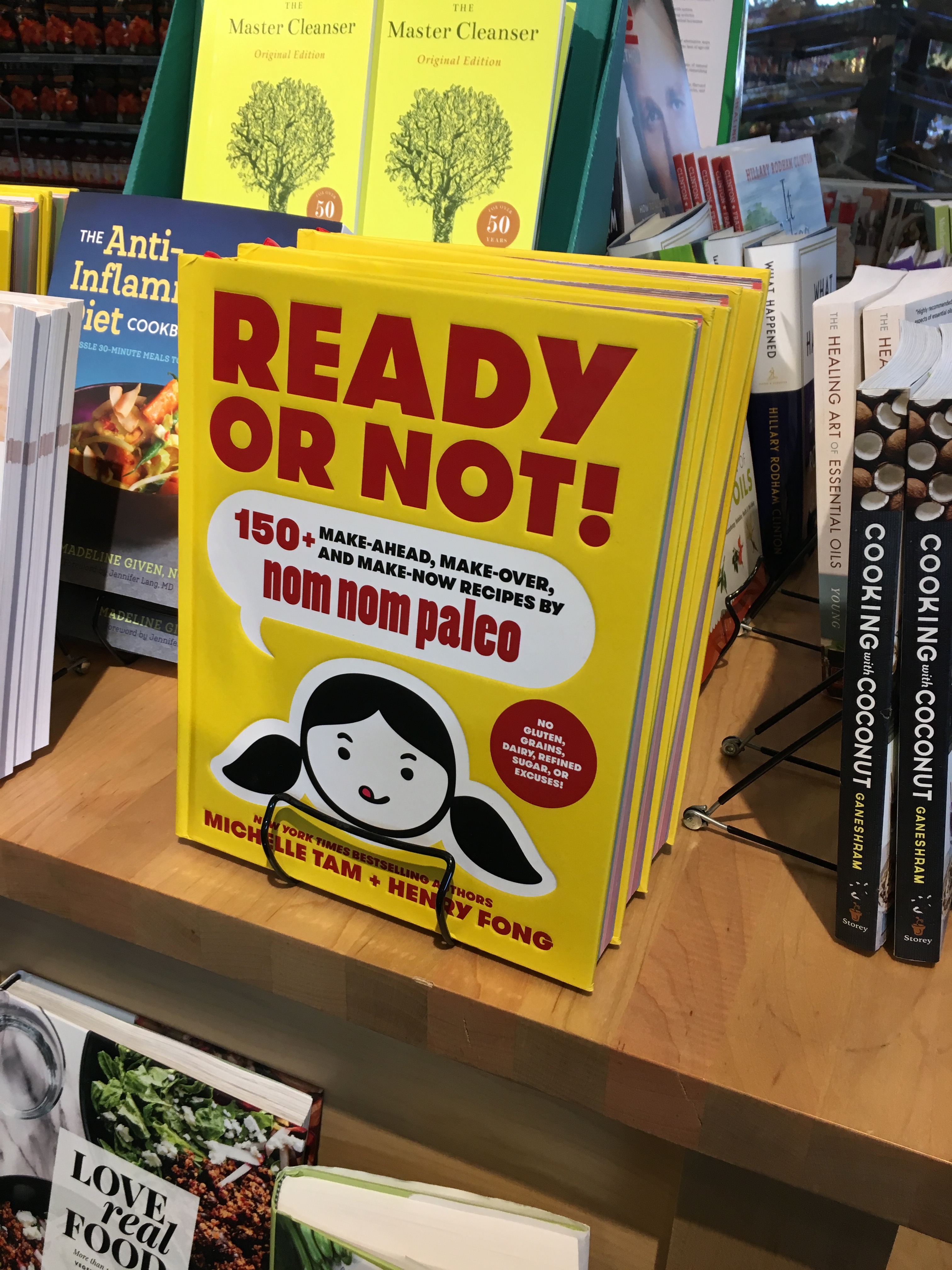 There are a few instant pot cookbooks I'm looking into right now, and I have some requests in to the library to test some before buying, but this one I KNOW I want.  For sure.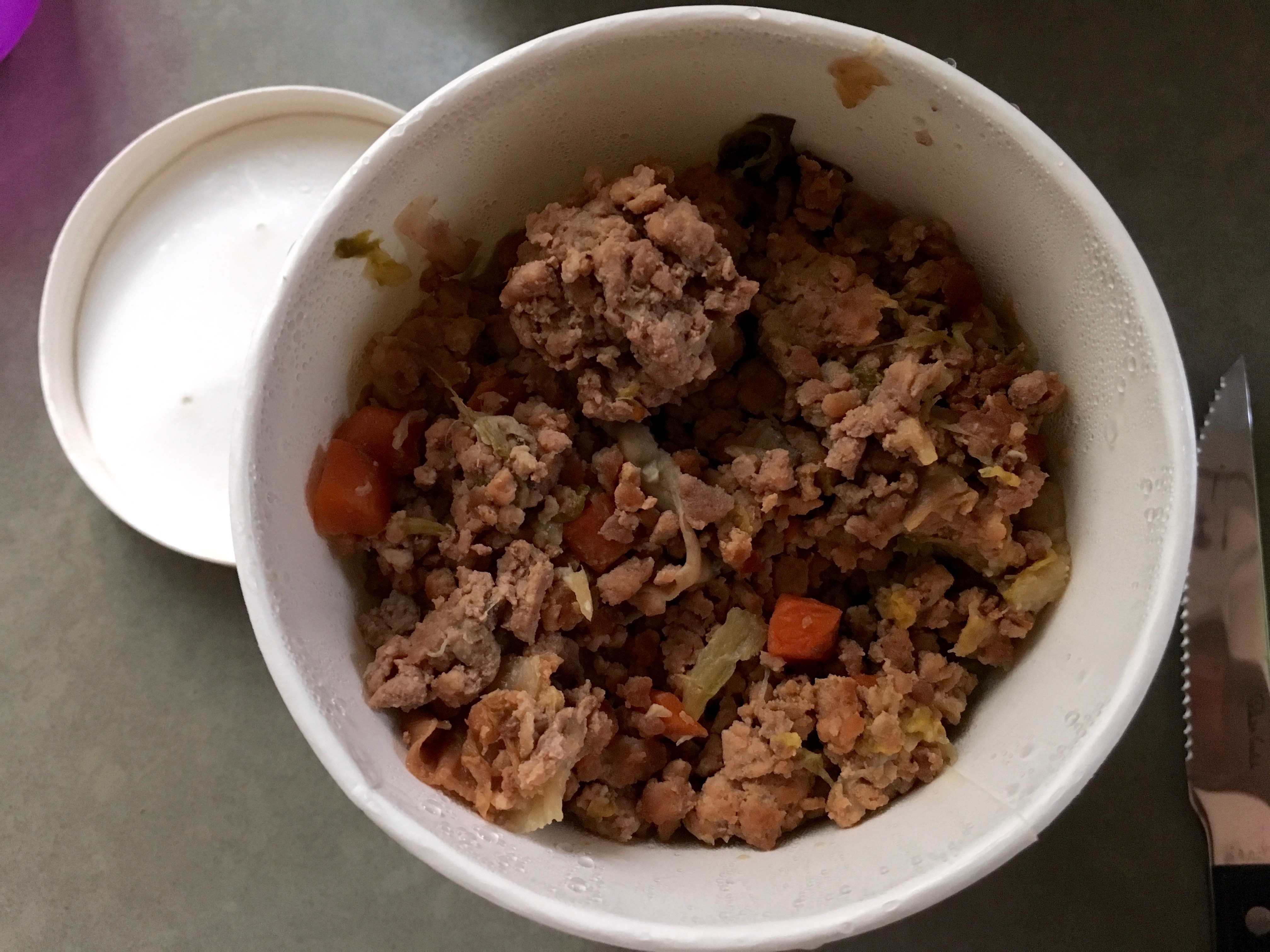 And since we are talking the paleo talk, I'll just admit right now that I got food for dinner from the WF hot bar's paleo section because Kyle convinced me to prioritize my sanity and not try to cook for us after driving all the way back to Davis that afternoon. And I listened to him!  As soon as I saw this "won ton" flavored ground meat dish I thought it sounded divine and filled up a tub to bring home for us all.  Then I went and got organic living lettuce to make into cups.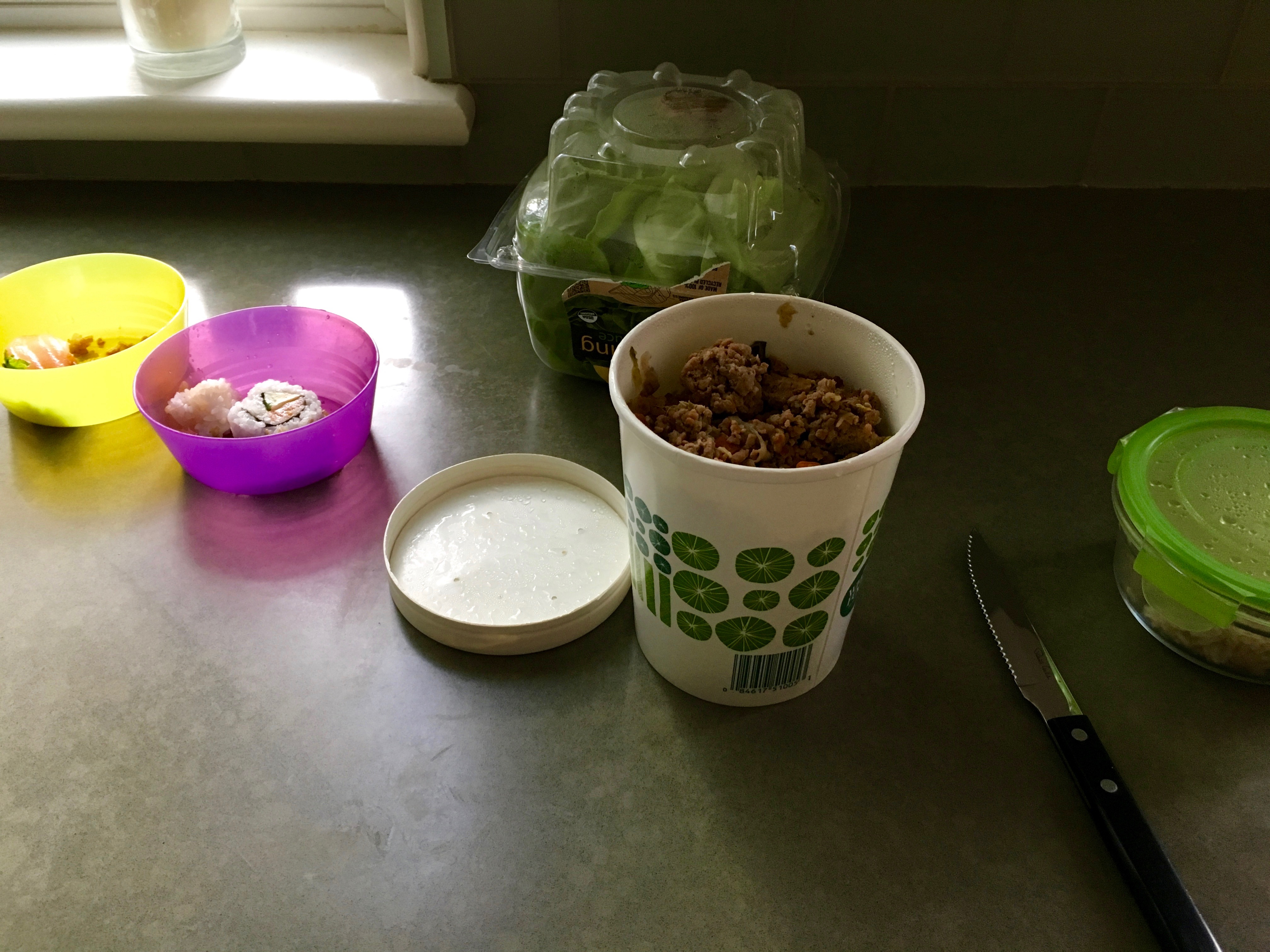 Like such.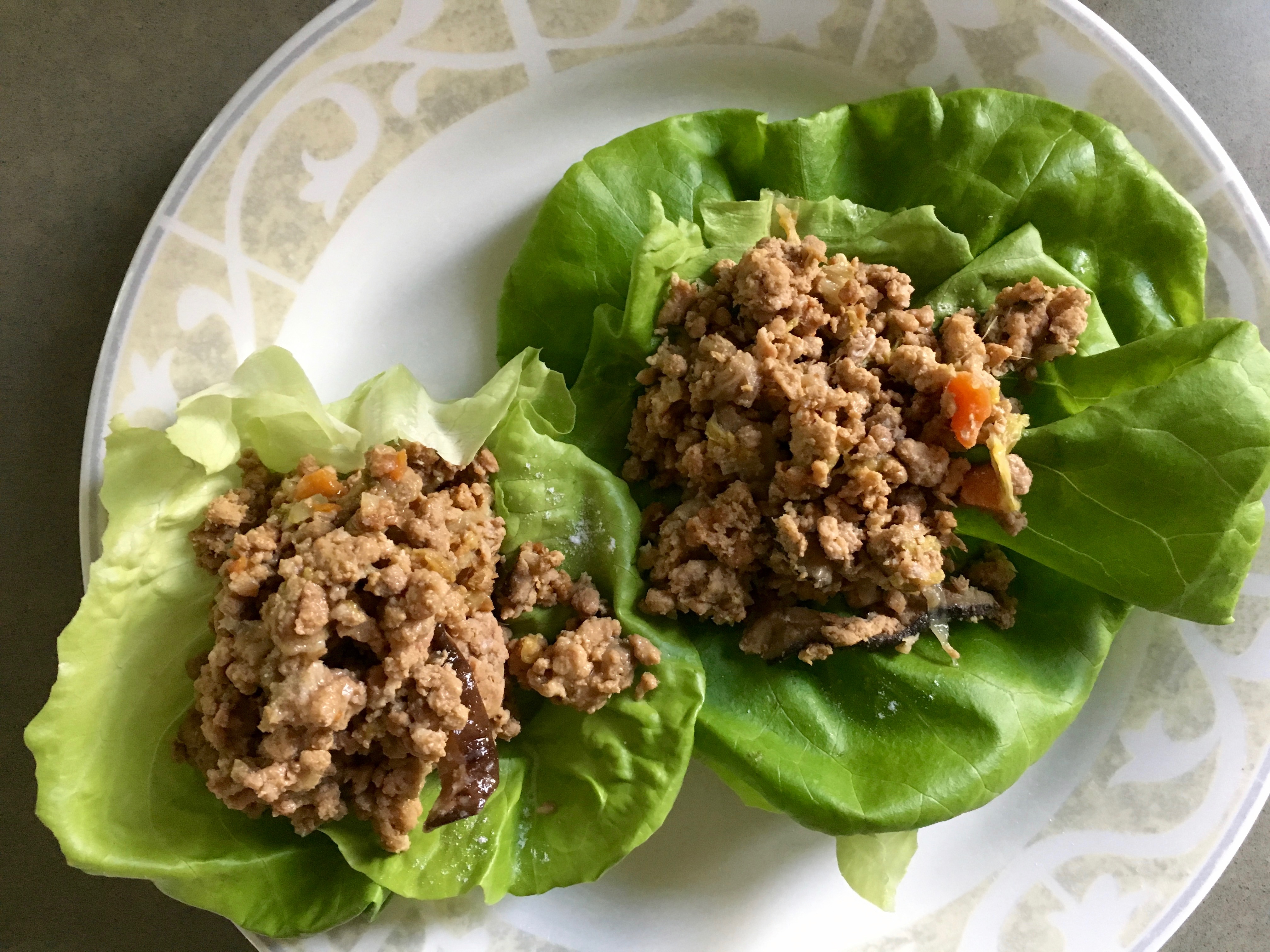 We all finished off the entire tub!  It was great.
I think I had dessert that night, but I don't have a photo so maybe I didn't?  Oh wait, now I remember, I cut P's hair that evening and did some gardening.
The next morning we had plans to go to Apple Hill with some of my stroller strides friends.  In order for Kyle and I to both get in a workout, I had to eat breakfast in the car.  It's a little over an hour to get there, but since we left so early there was no traffic and it was easy breezy parking and getting in.  In the past we have gone alter in the day when it is complete and utter chaos so this was a pleasant change and now I know for future years.  Go early!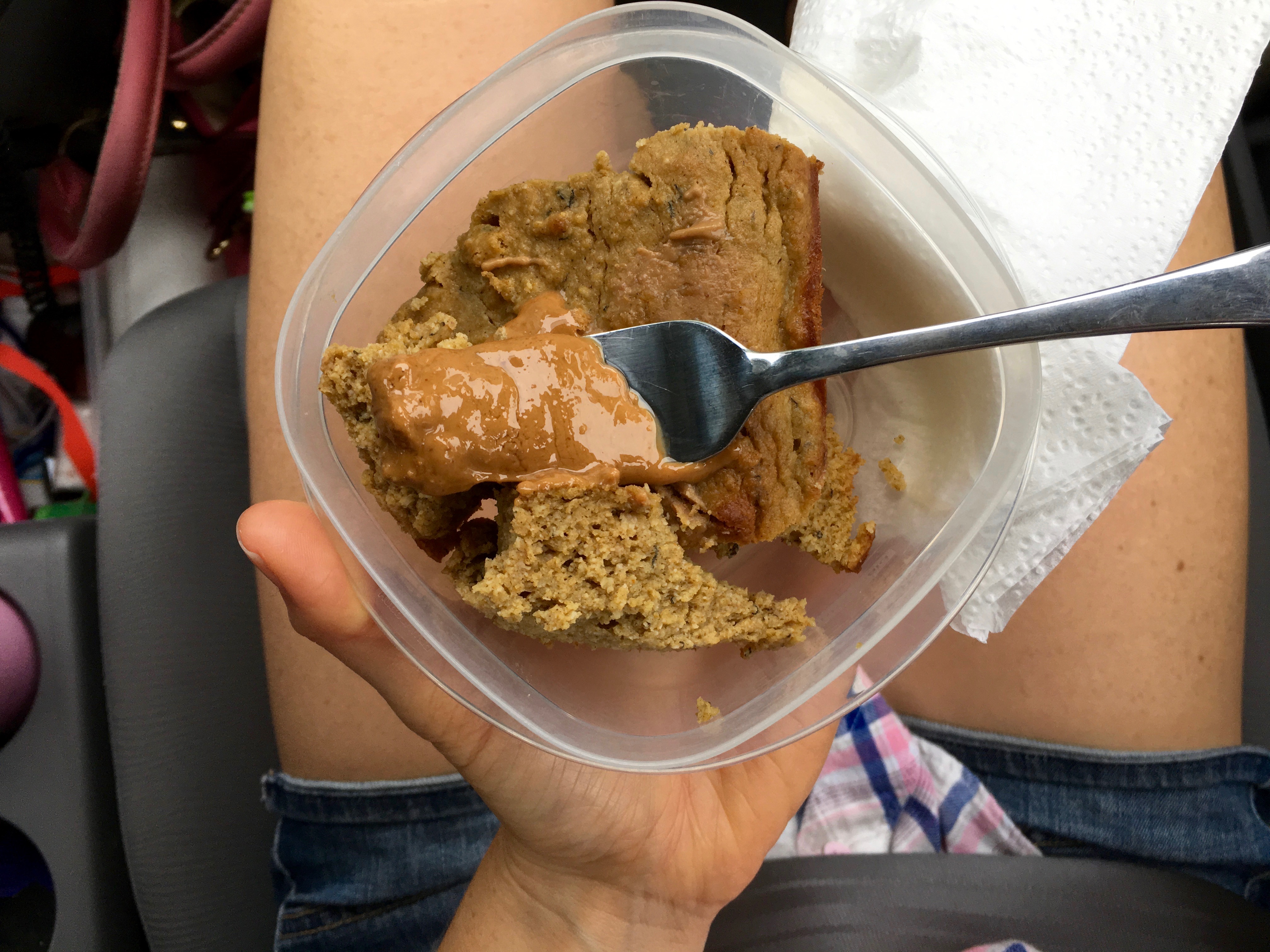 We only went to one spot, Delfino Farms (formerly Kids Inc), home of the famous "walkin pie".  We didn't want to push ourselves, having spent way too much time in the car lately (and Kyle was still barely reoriented to the time zone – having been in four different countries, most recently Kuala Lumpur).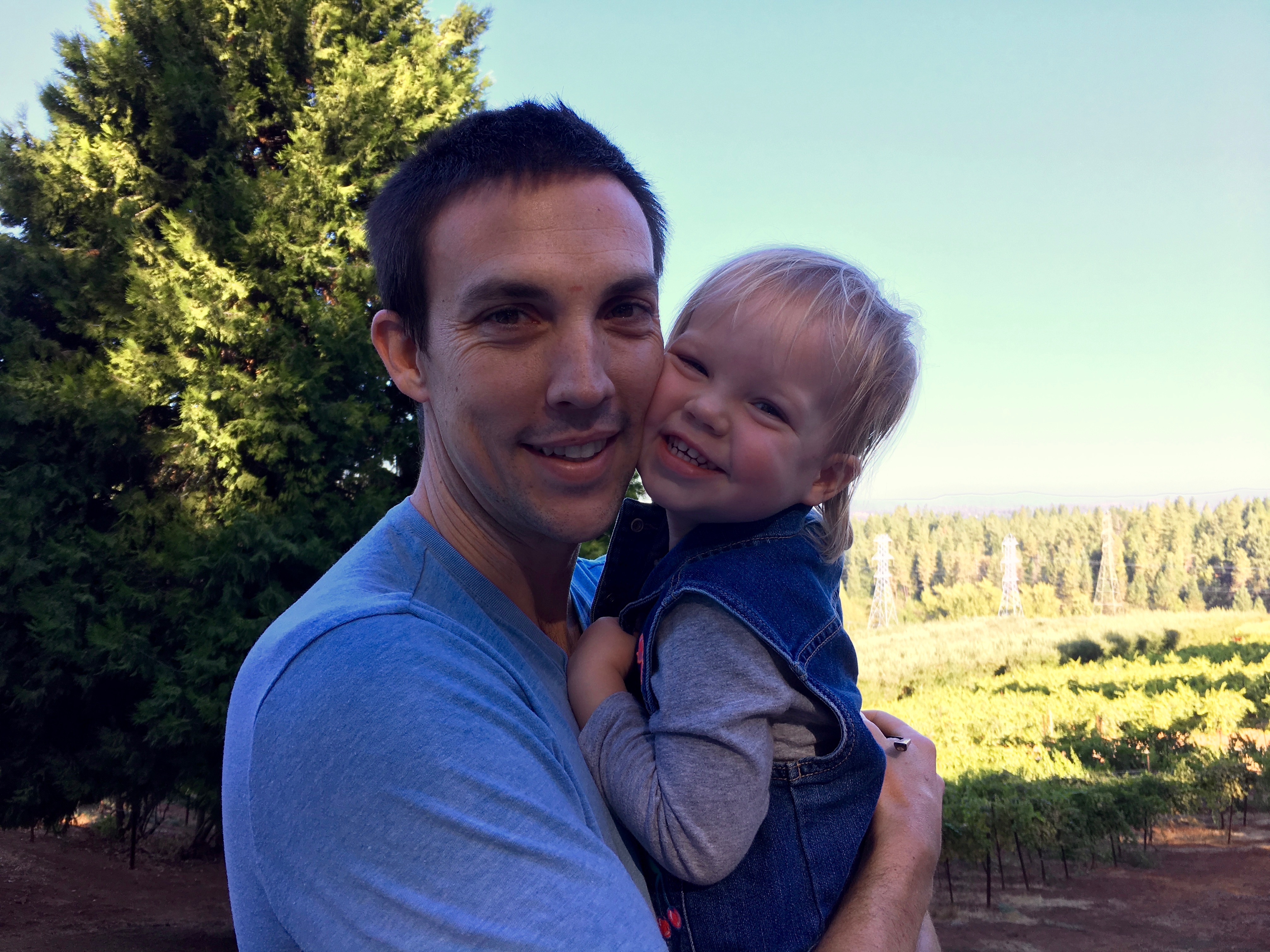 Still had a blast!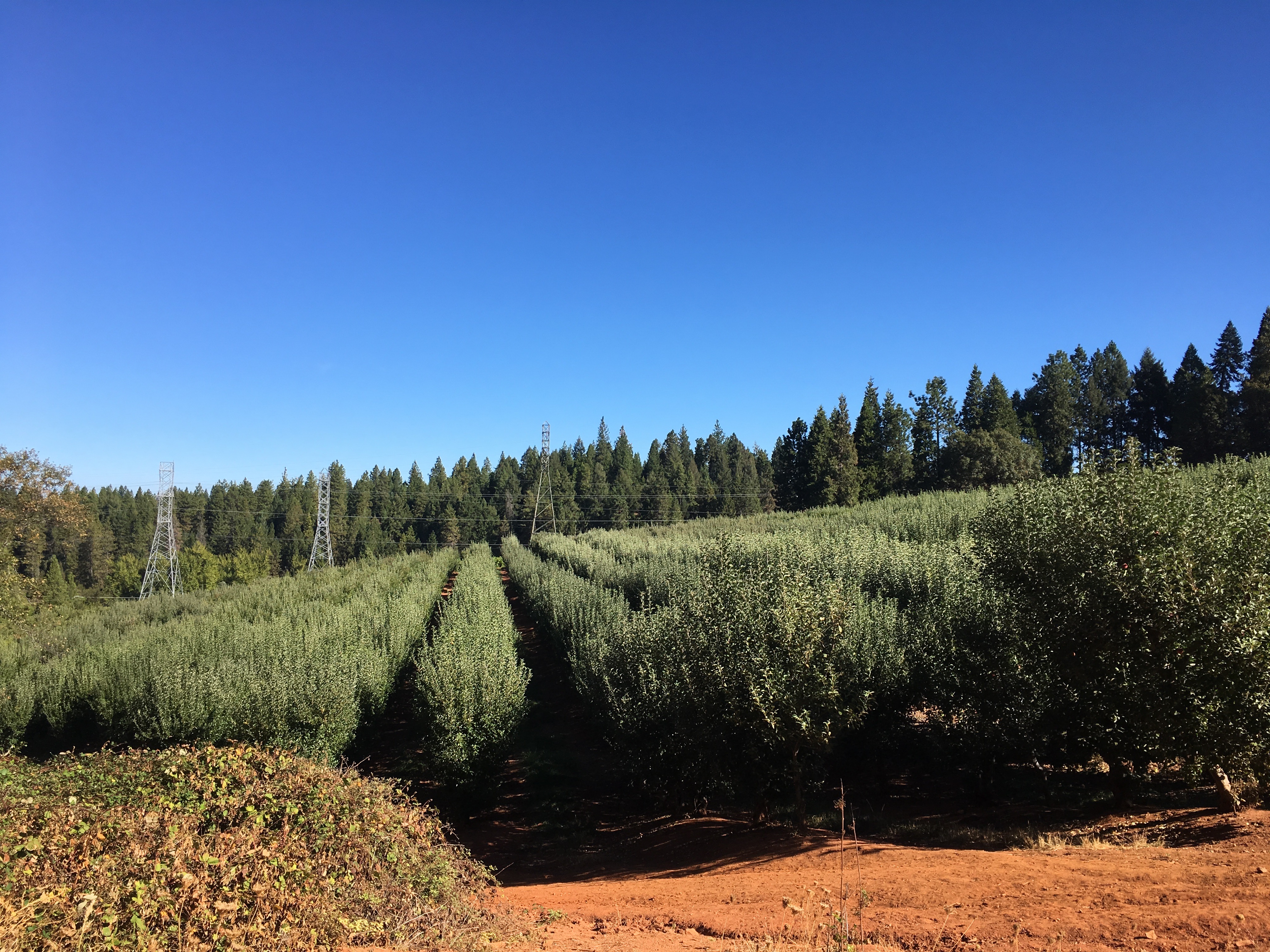 The apple crop isn't good this year, which we already knew going into it, but we chose a place with other things besides picking.  Delfino has a corn maze, animals, gardens, and a nature trail.  They also had face painting and tons of food.  But don't worry, the kids still found some apples to pick and eat.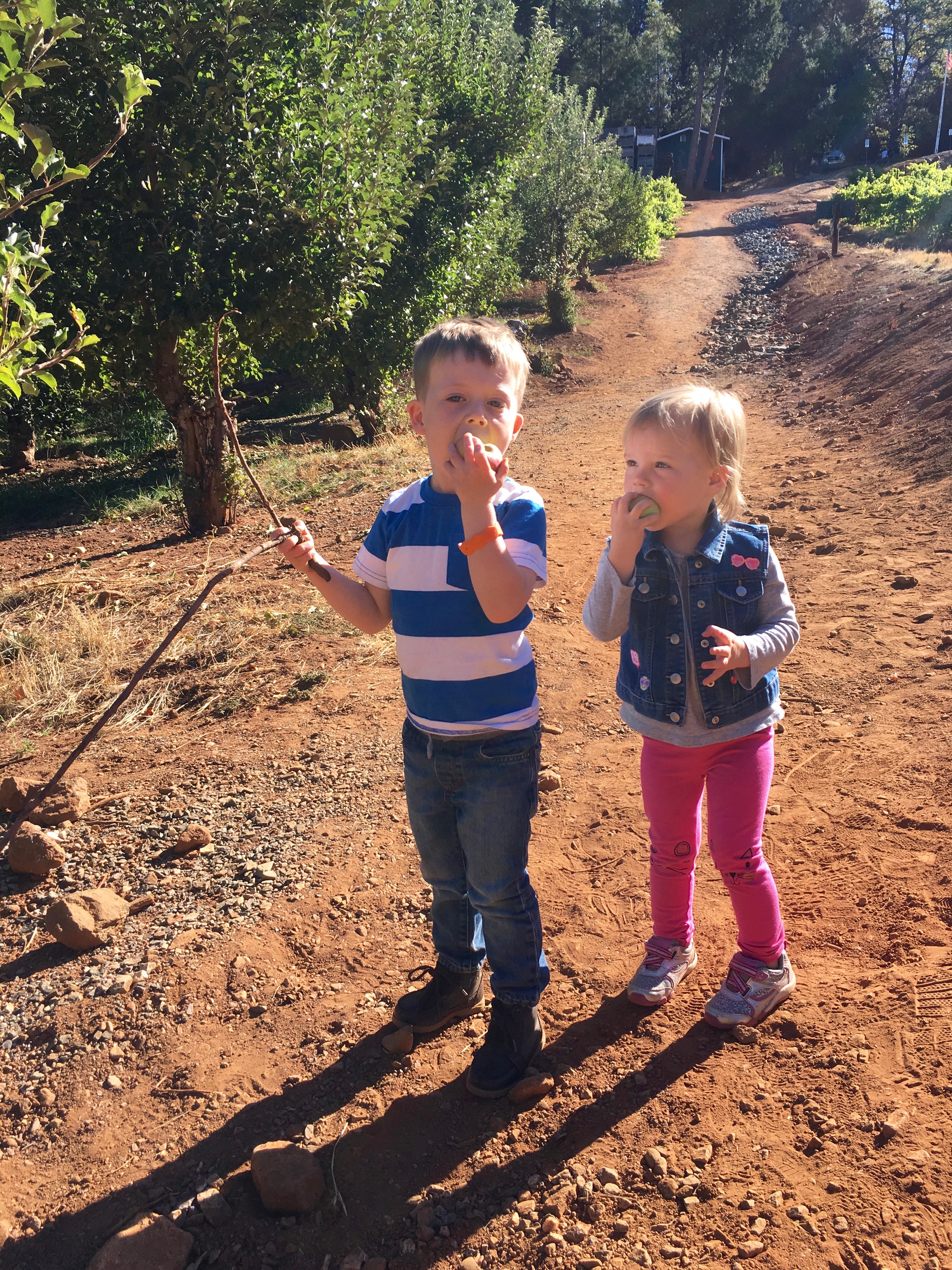 We started with the nature walk.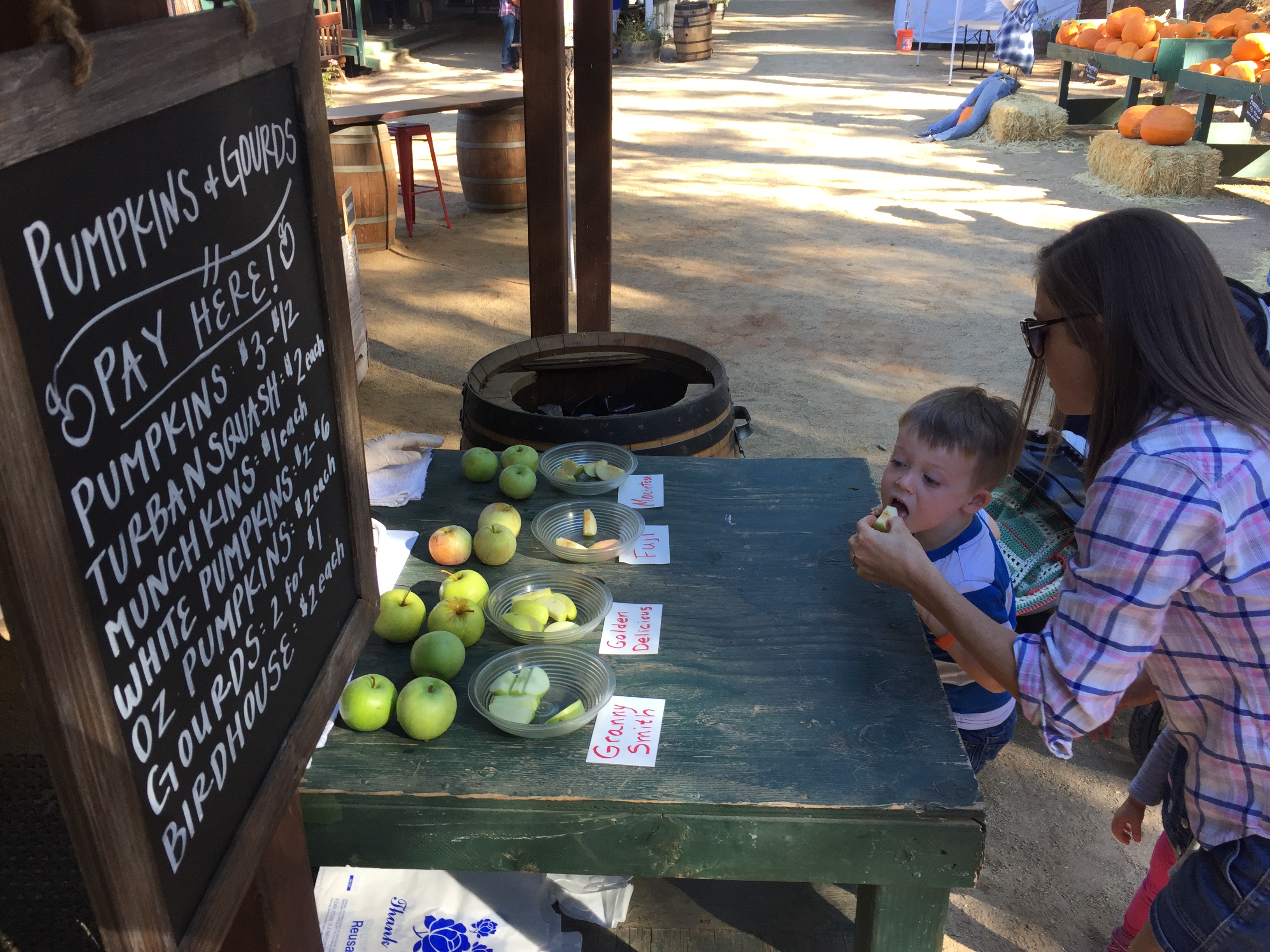 Just kidding, we started with apple samples.  Then we went on a nature walk.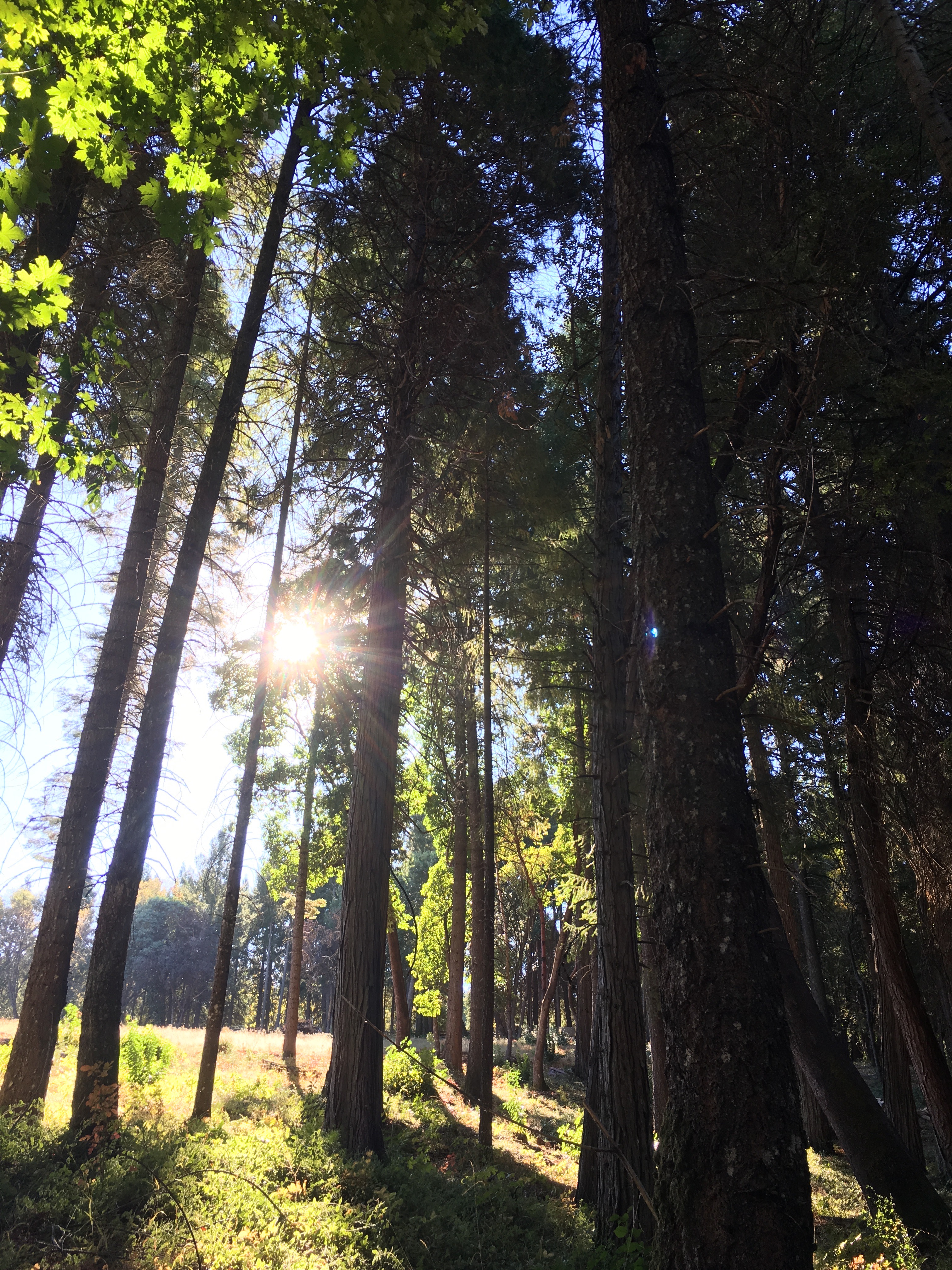 Beautiful.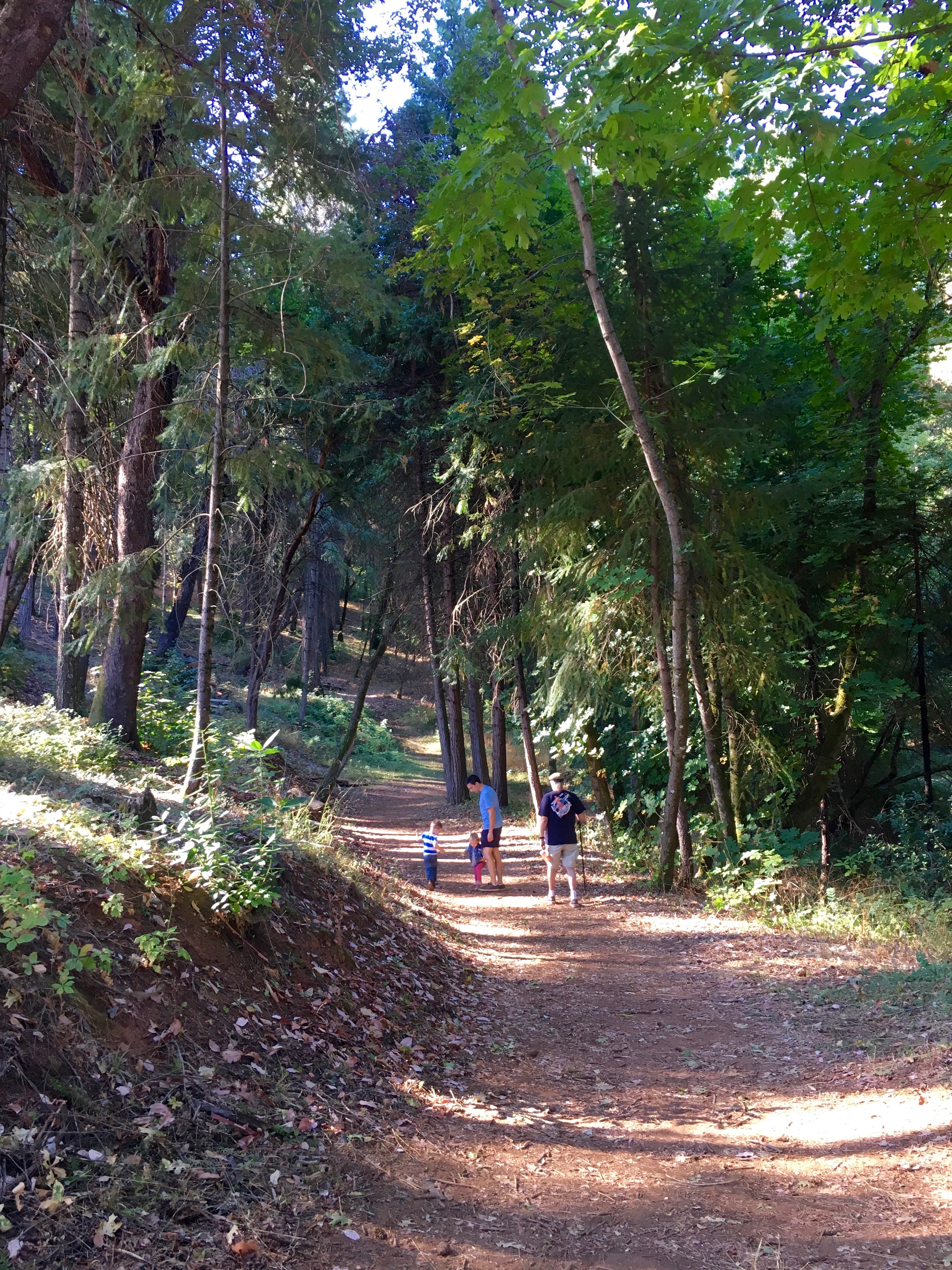 They ate apples and played with some other kids on the way…and managed to get completely covered in red dirt.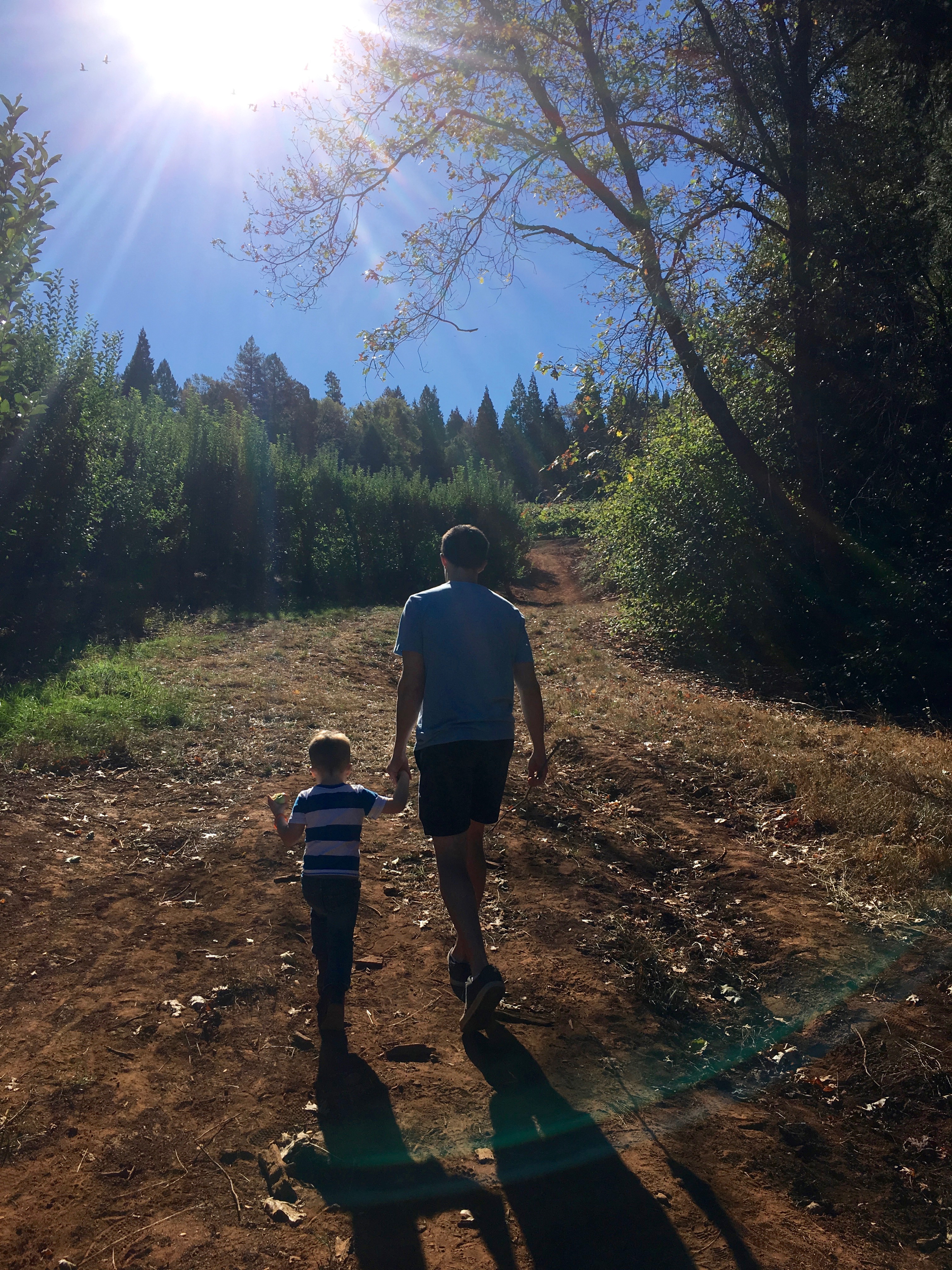 So glad he's back.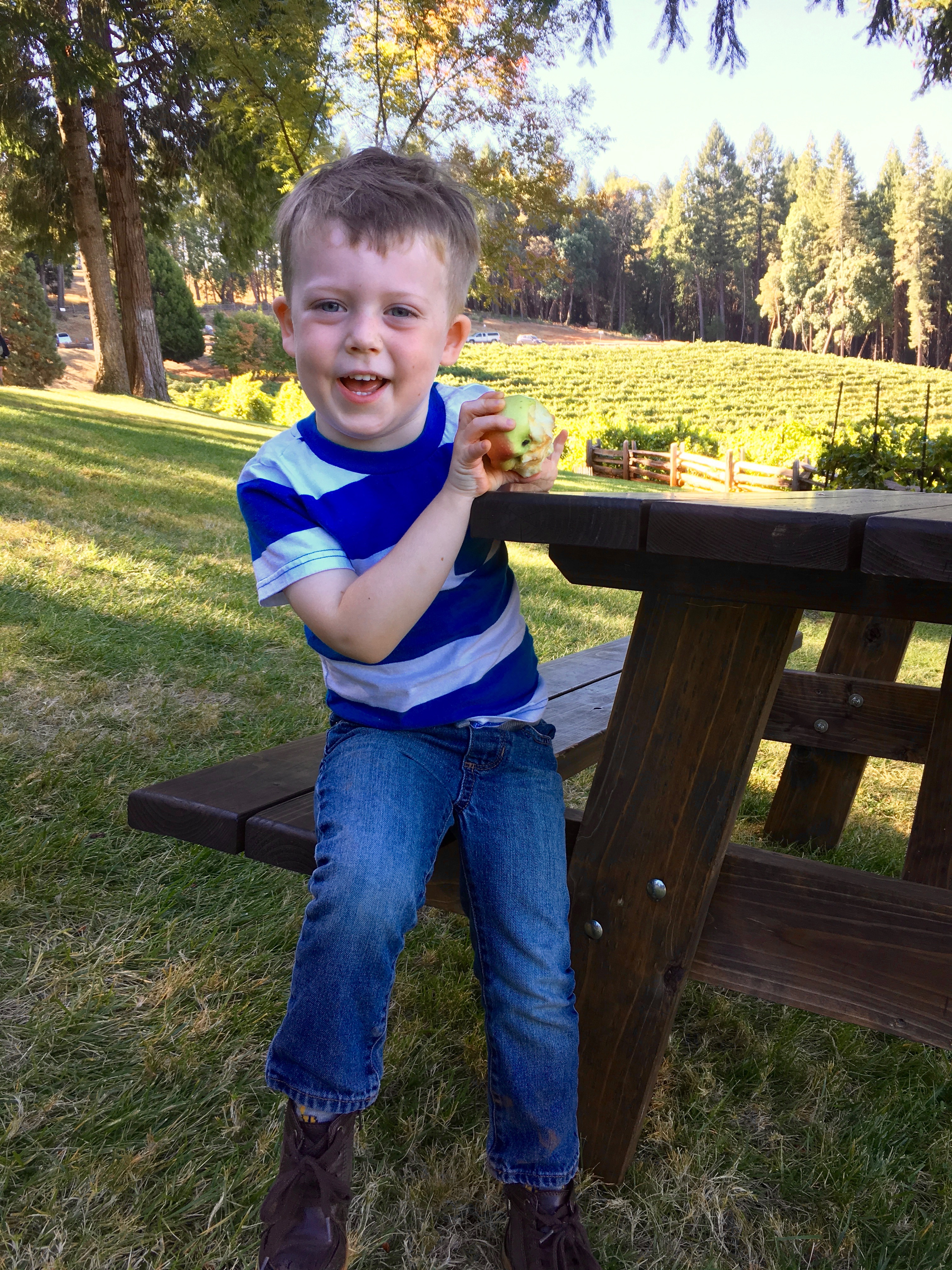 I have a ton of pics, so sorry for the overload.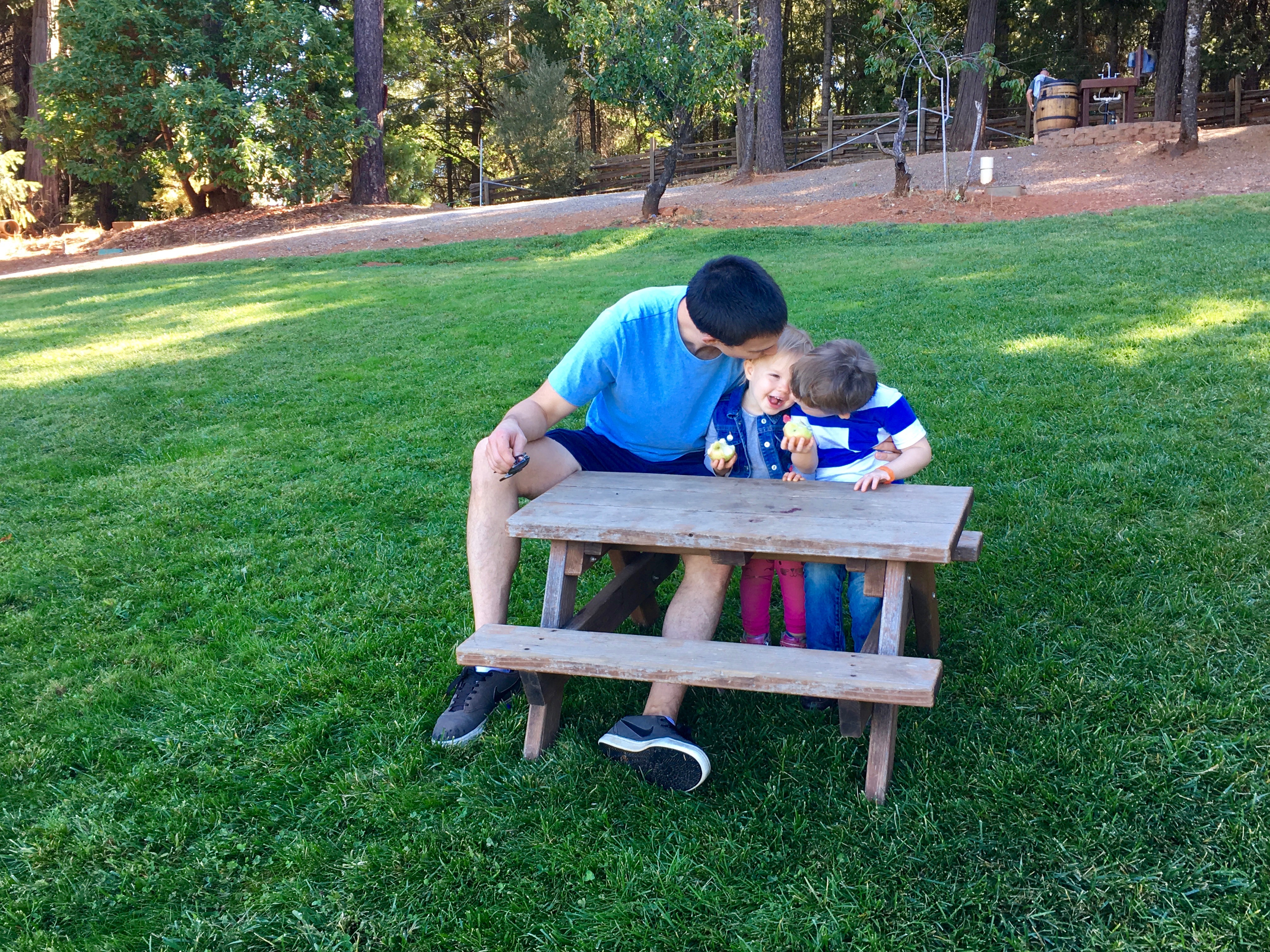 Kisses.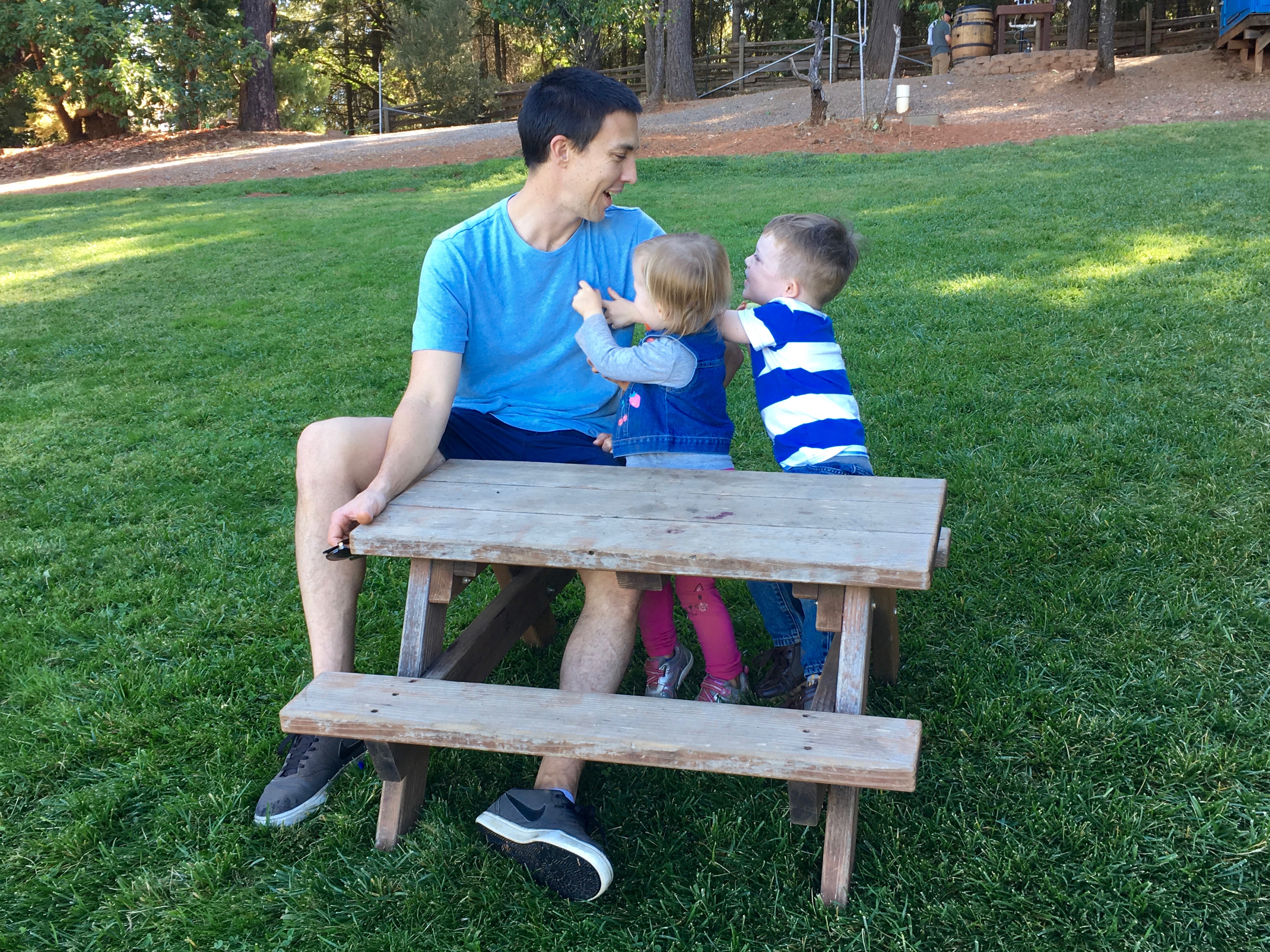 Tickles.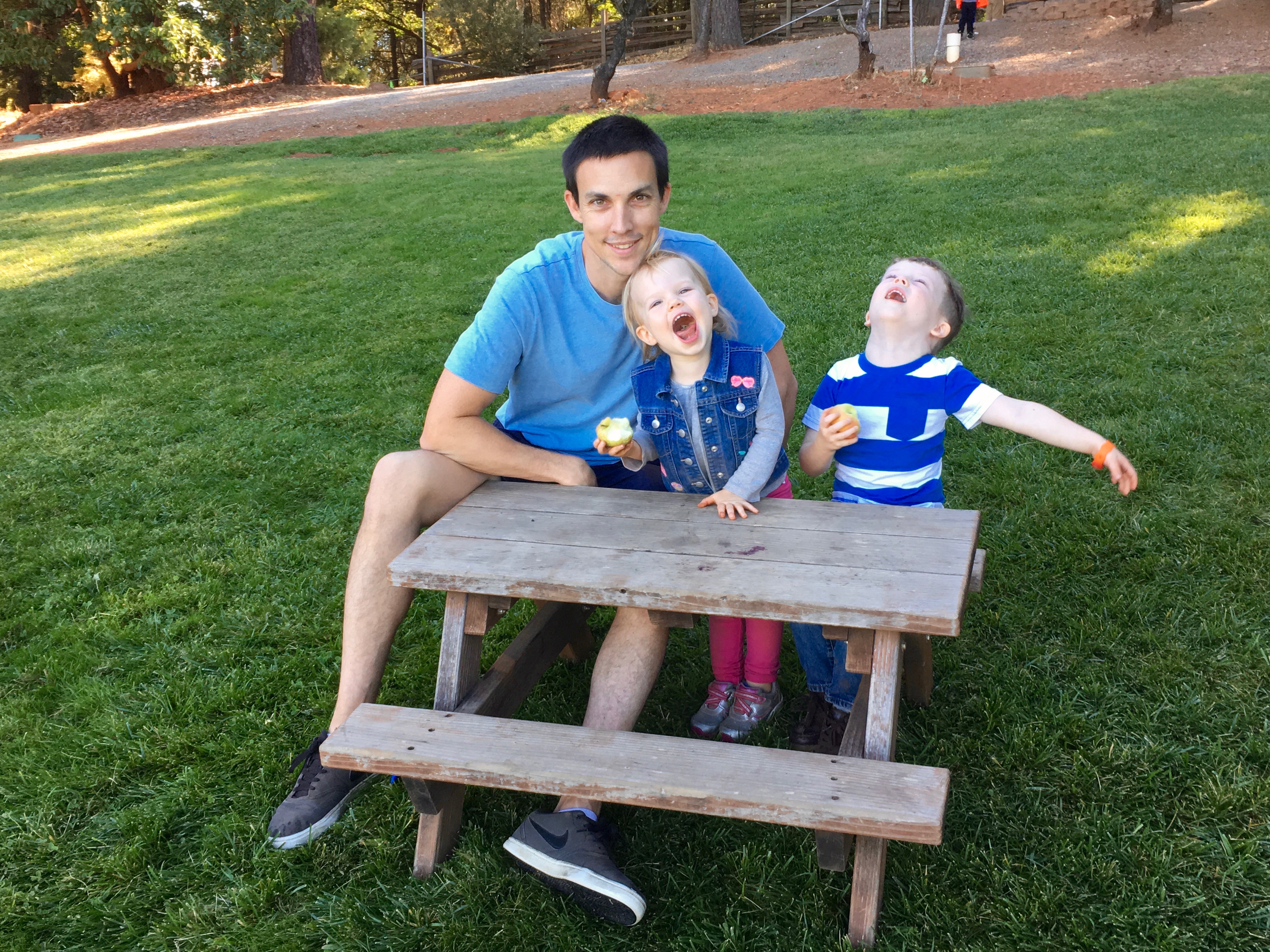 Sillies.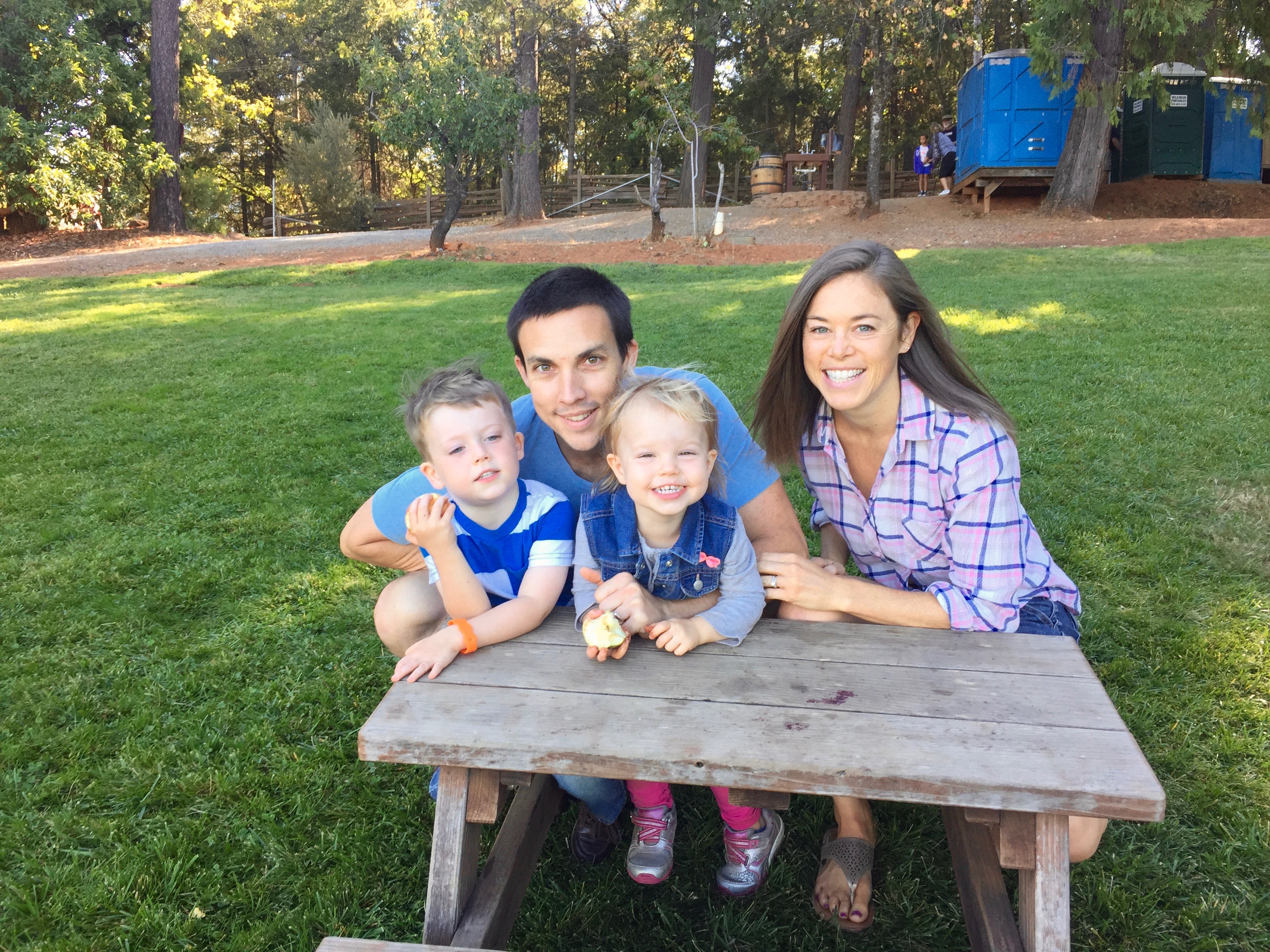 We even got a family photo!  This will 100% be our Christmas card.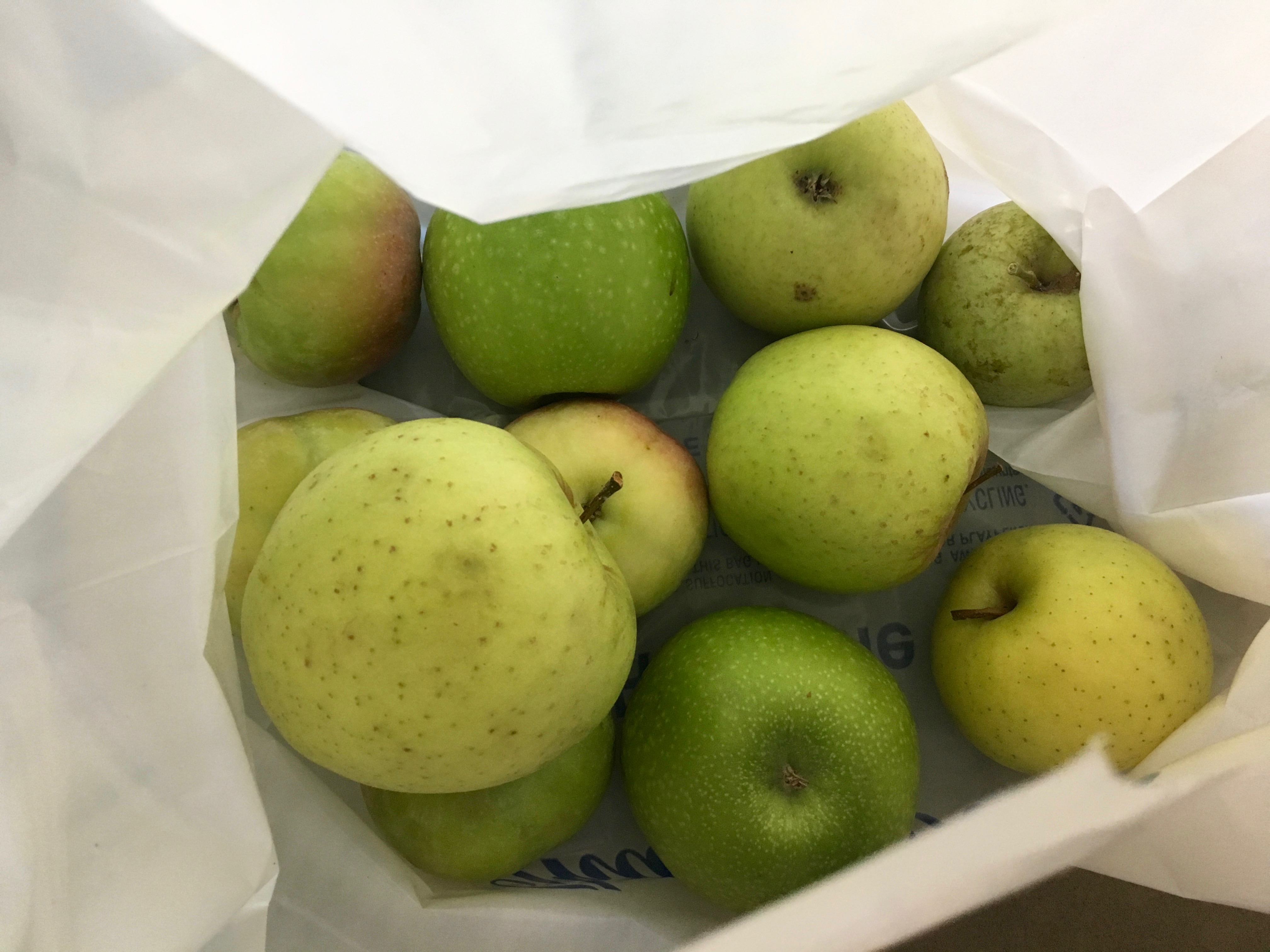 Couldn't leave without heaps of apples.  We were actually pretty conservative with our haul because I didn't want to go overboard.  Pattycake was dead set on making applesauce and a pie, but sometimes he's all talk, so I was nervous about buying 10 pounds of apples.  Especially because they didn't even have my favorites (pink ladies or galas).  You can see my apple ranking here.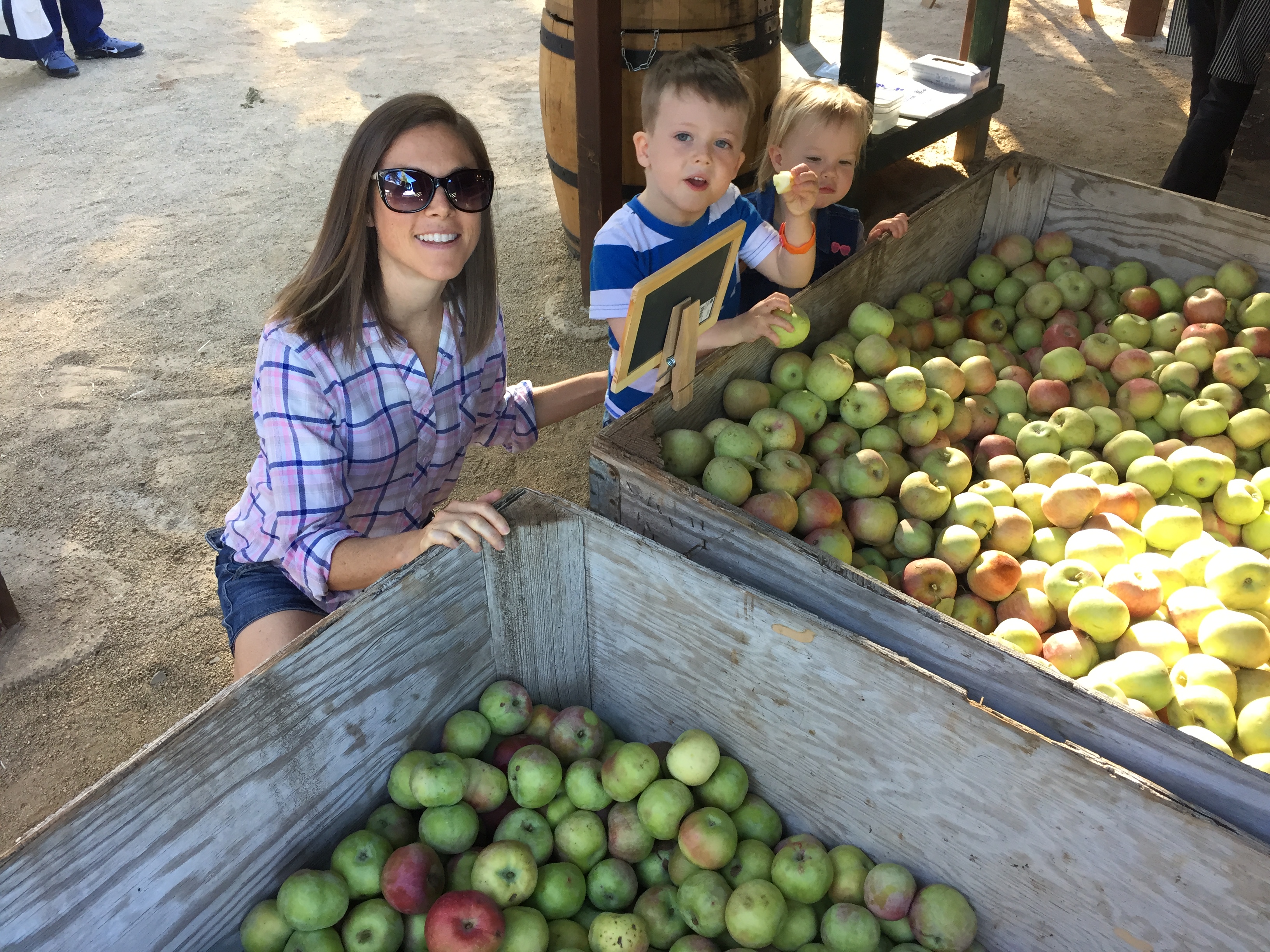 We also bought a "walkin pie" to go (because if a place is "famous" for something, you obviously have to get it – even if the fodmaps content is sky high).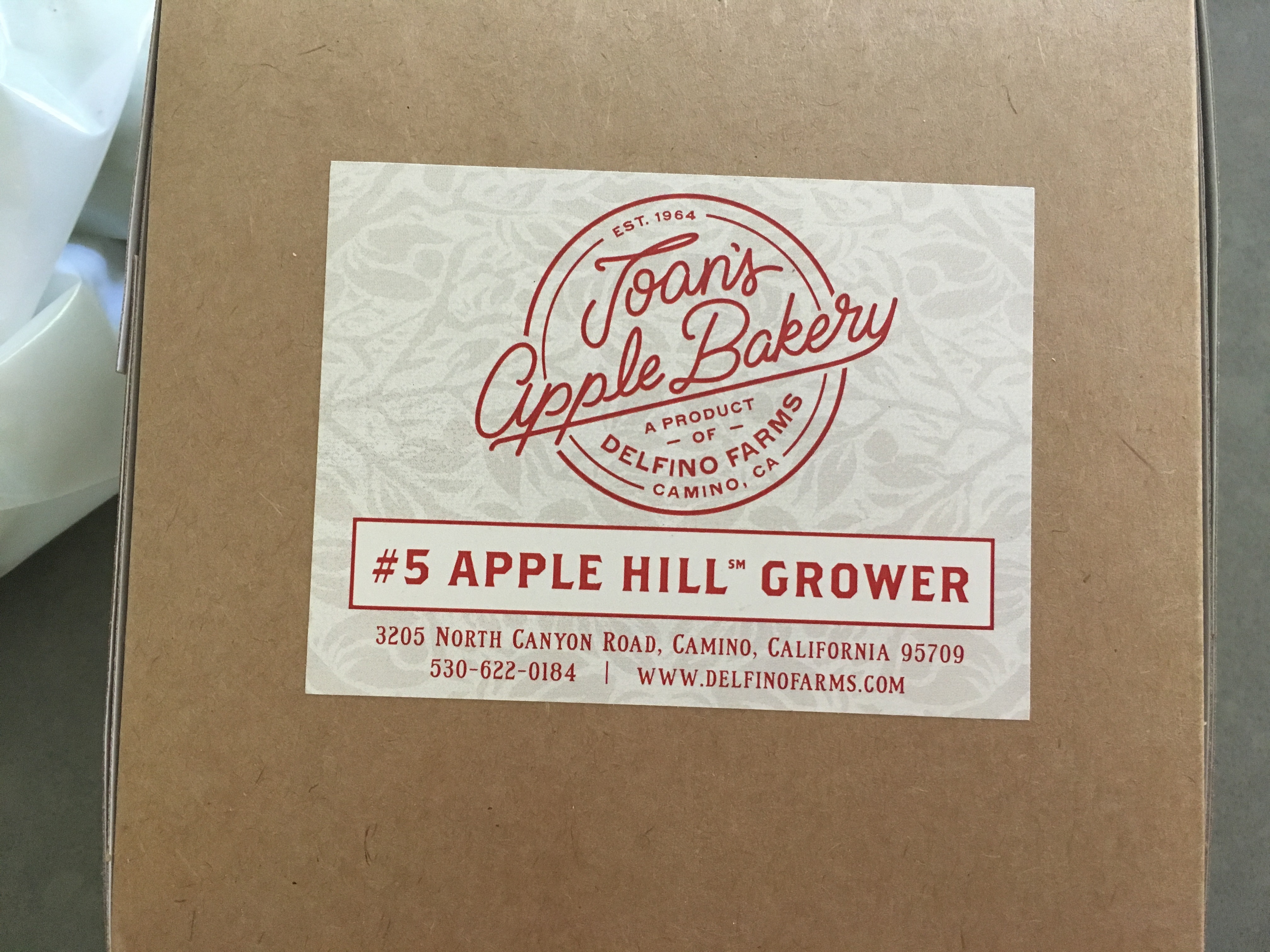 Saved for that night. Get excited…!!!!
I packed the kids' lunches for them to eat the way home, which allowed us to stay later and prevented them from sleeping on the way home.  Once we got home, they got changed into PJs and went right to nap/quiet time.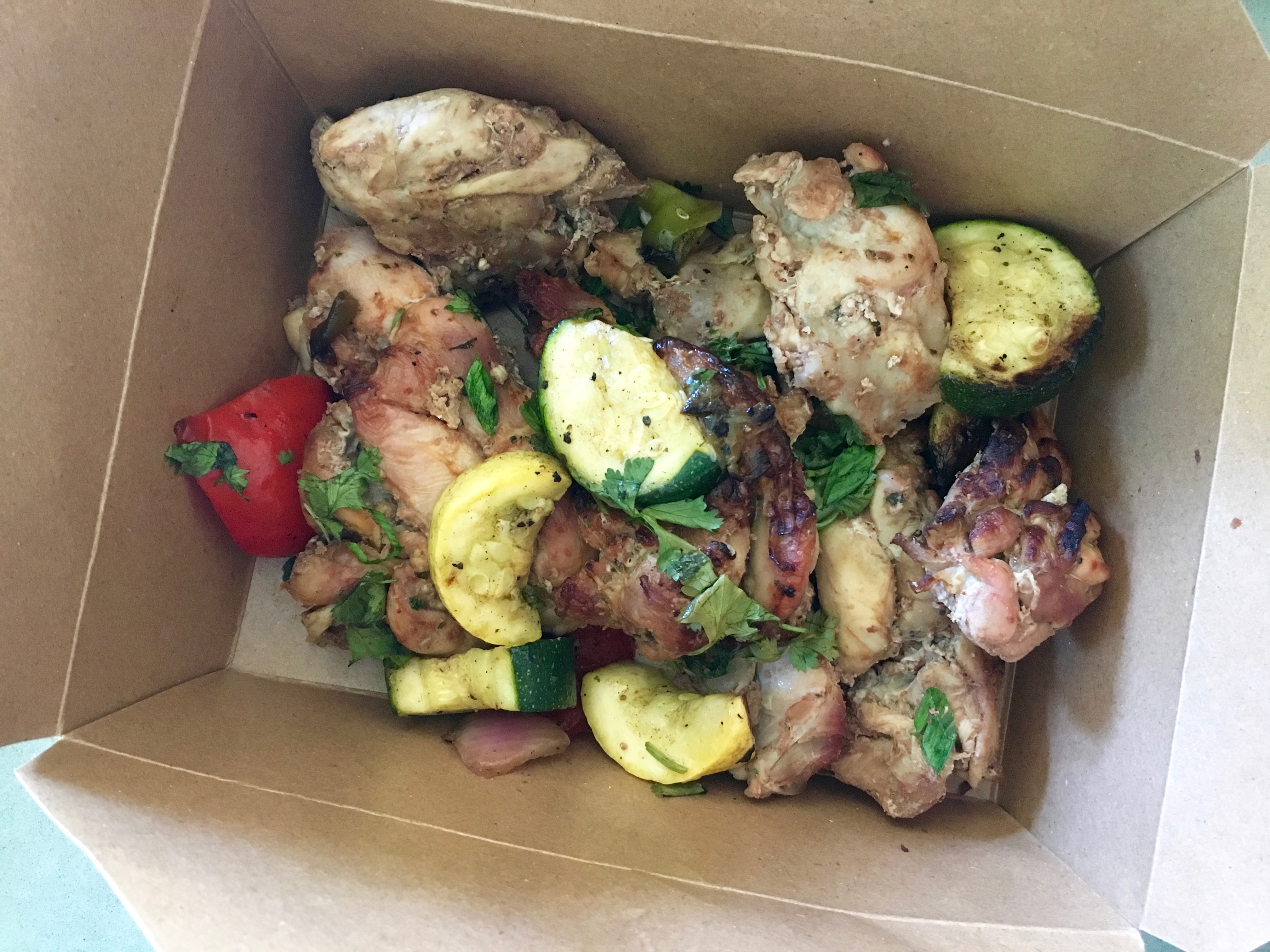 I had some of this for lunch – chicken and veggies from the WF hot bar.  This was the third and final thing I got from WF.  The herbs on top really made it better than your average chicken dish.  Nothing like Fridays in Fremont to get my WF fill.  I went a little overboard this trip, but I was ok with it since I skipped grocery shopping and ate odds and ends for the entire final week Kyle was gone.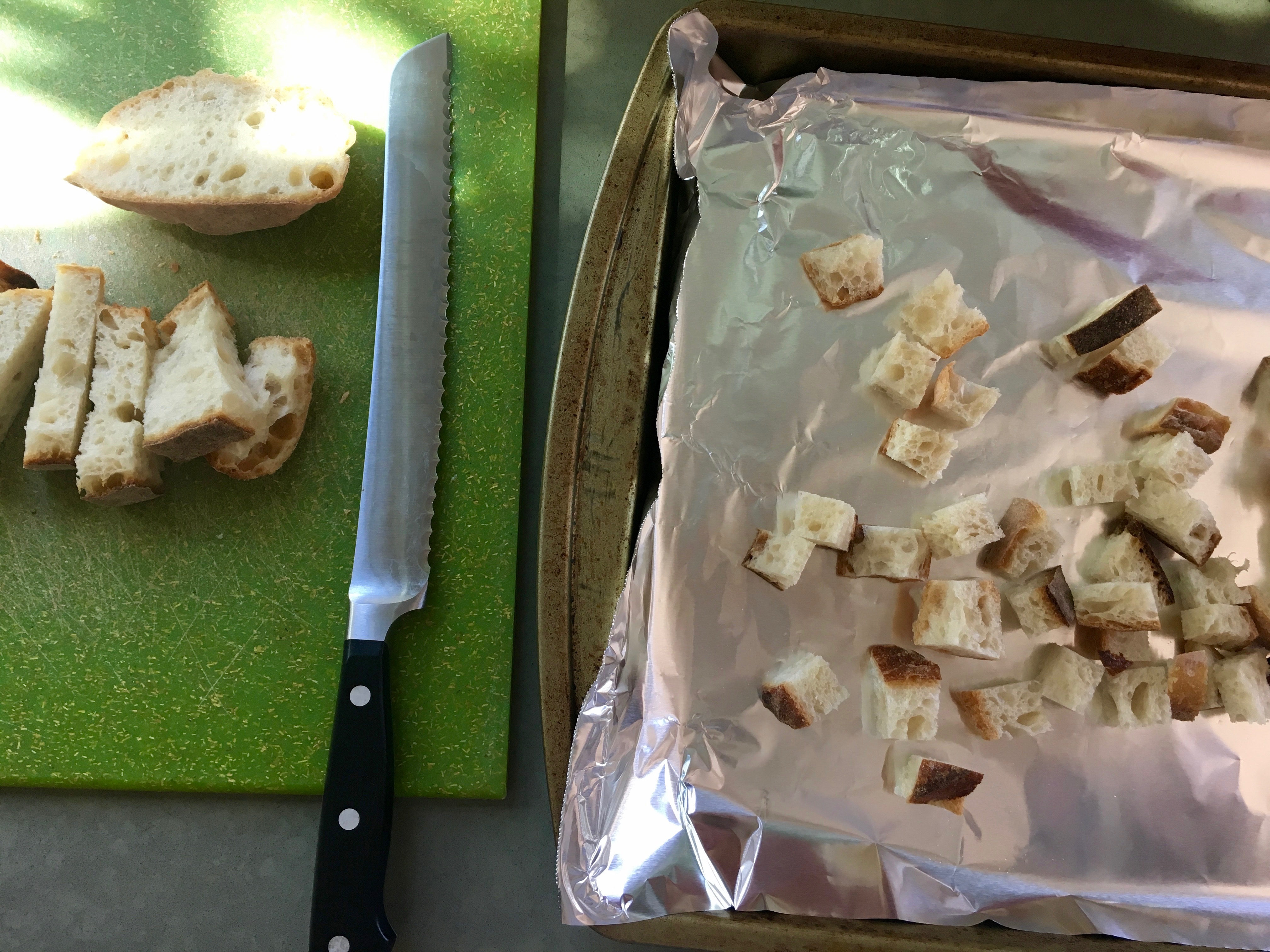 Once I was done eating, though, I started planning our meals for the week and making grocery lists.  Kyle requested a Caesar salad that night, so luckily I had everything on hand for that.  I got to work on croutons (had an old loaf in the freezer) and watched football while my kitchen mojo came back to meeeee!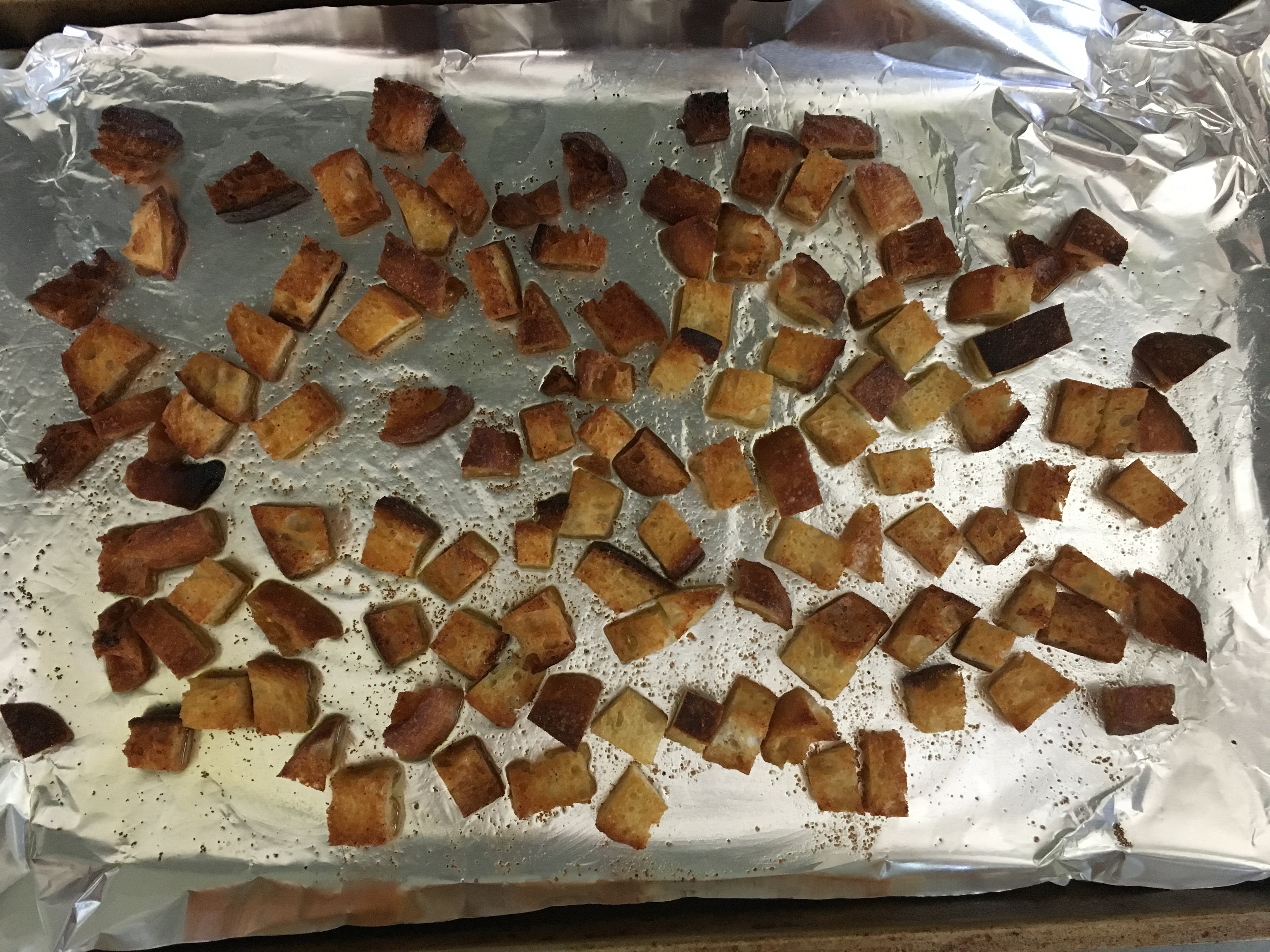 I was also VERY eagerly awaiting a delivery.  Dun dun dunnnnn.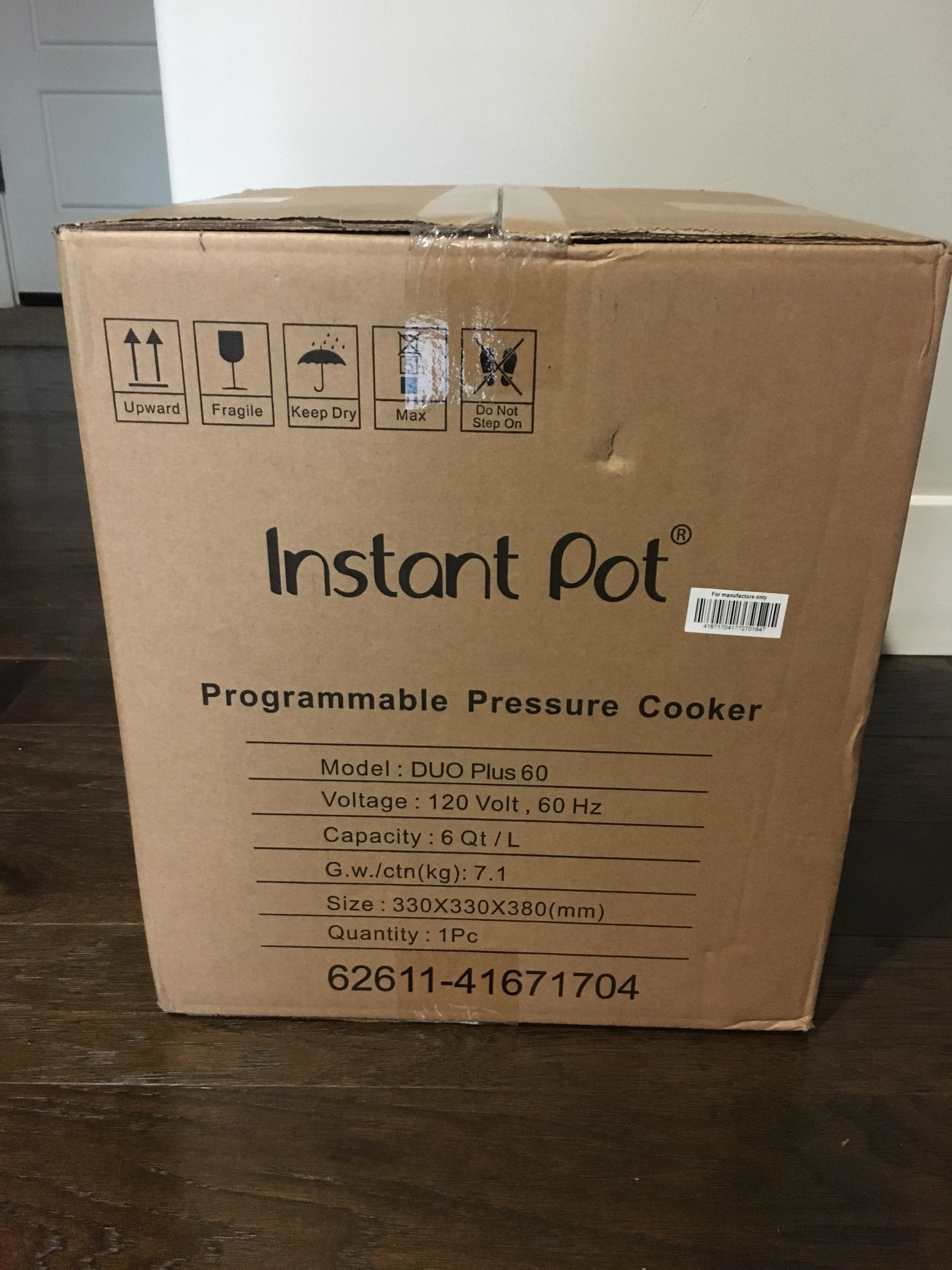 WEEEEEEEE!!!!!  My new toy!
We spent the afternoon at a pool party, but I had romaine and kale all washed and chopped and ready for when we got home.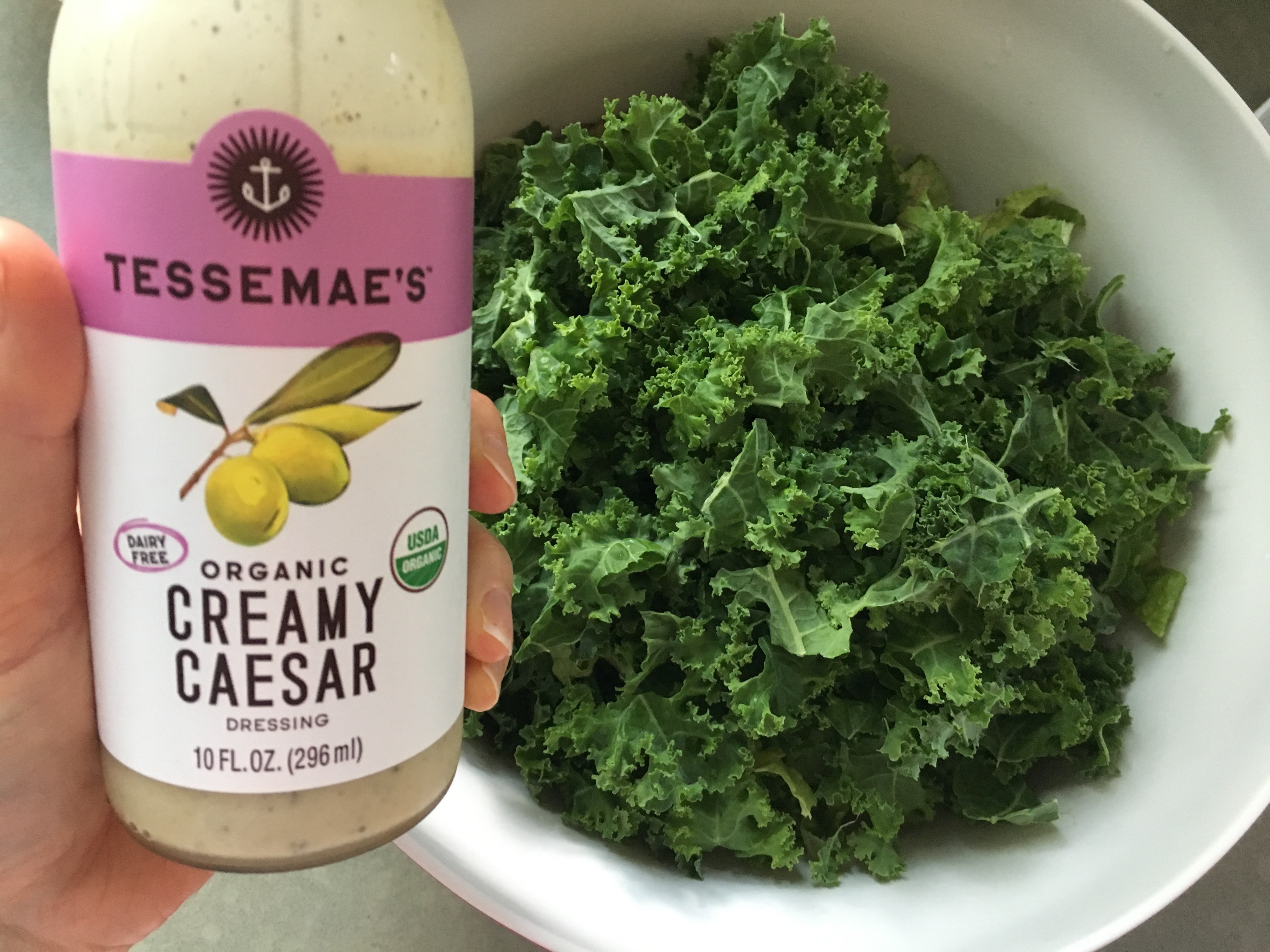 I used this dressing to make it even faster to throw together.  I'm like full on paleo with this post.  It's super weird.  But the dressing is organic, dairy free and delish. I wish tessamae's didn't have quite so much garlic going on, but it's all real food ingredients and made for me, so you have to pick your battles.  It's good to have in the fridge for when you're in a pinch.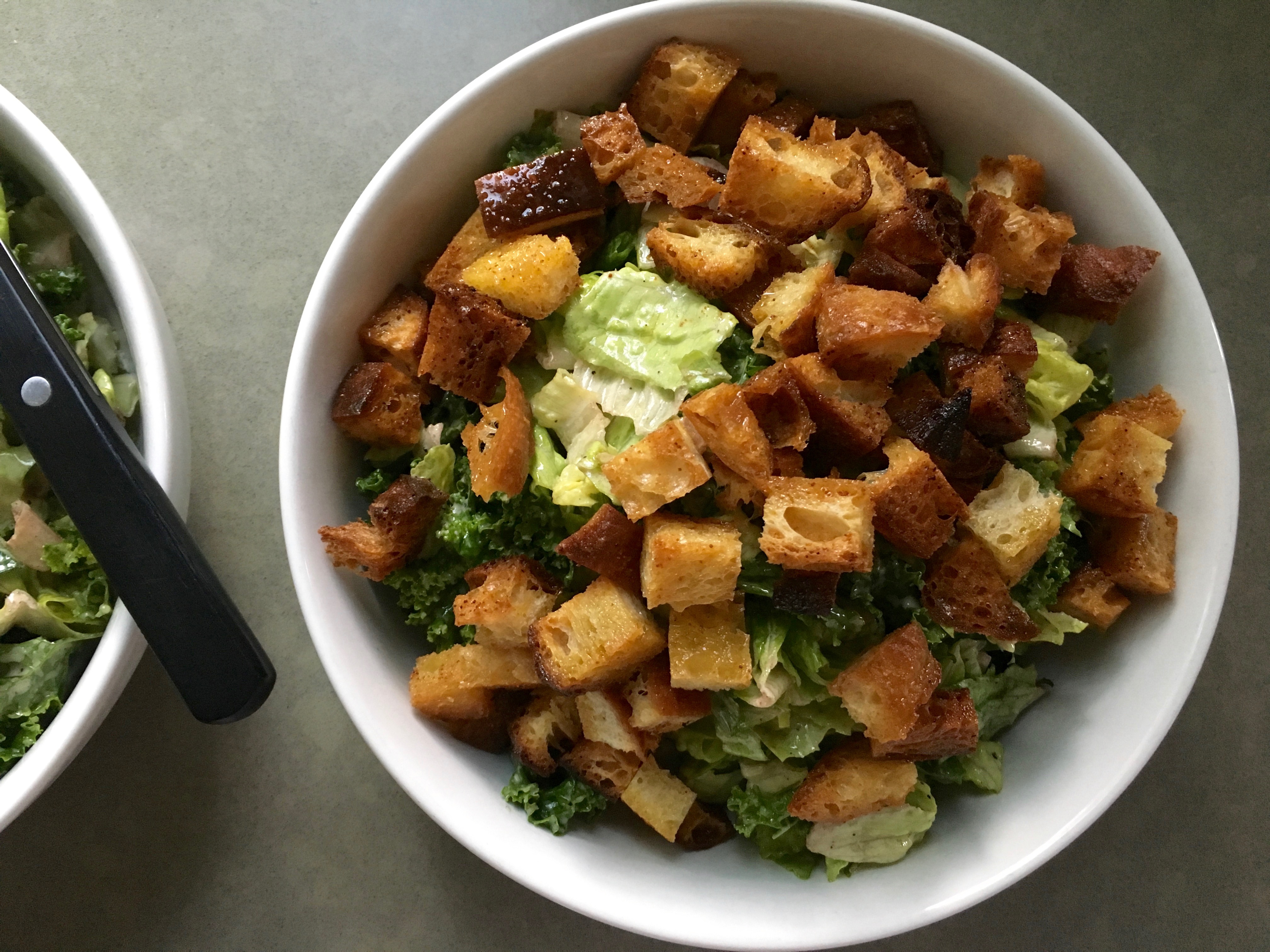 Gorgeous, no?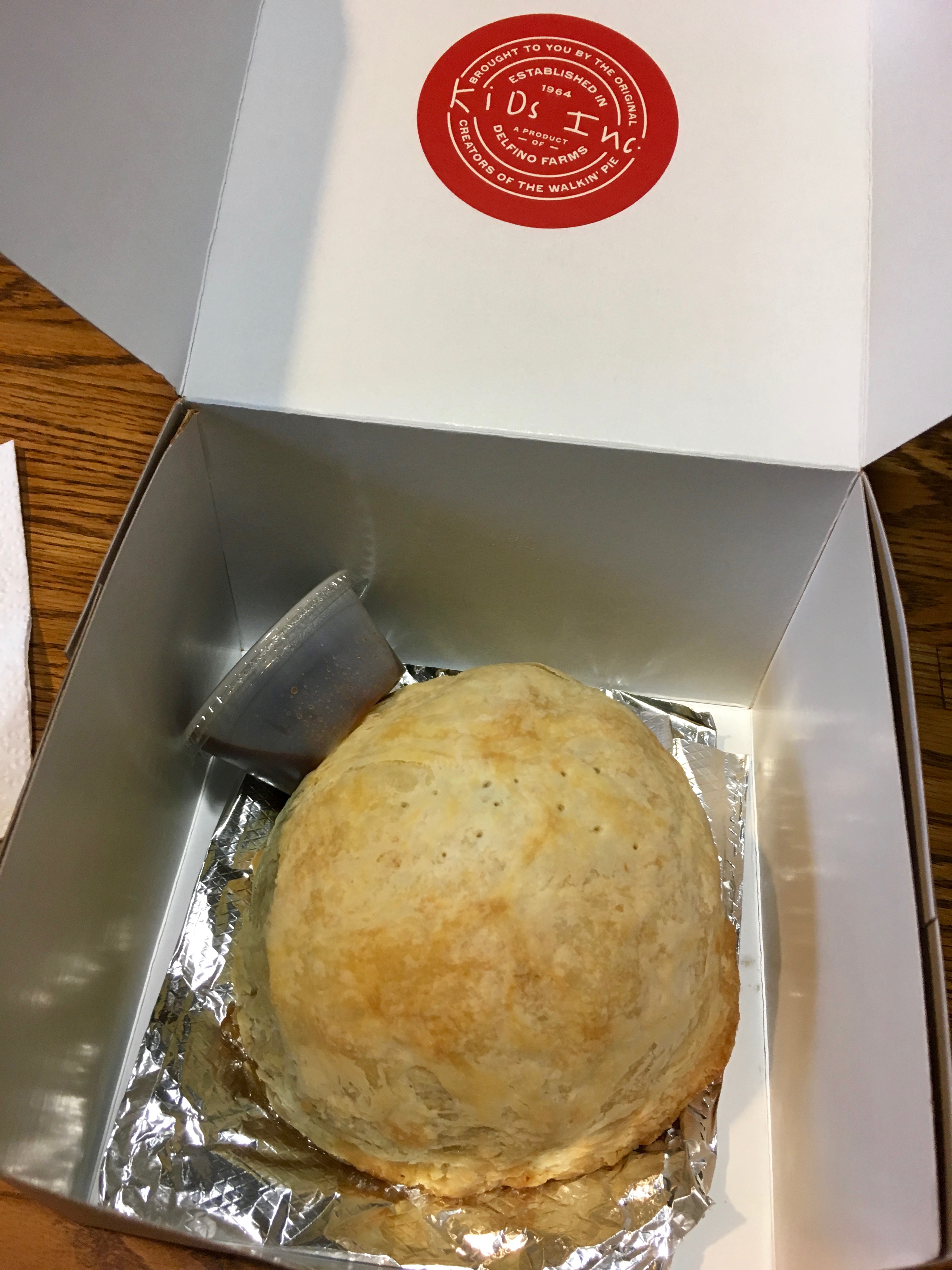 Ok, not paleo anymore.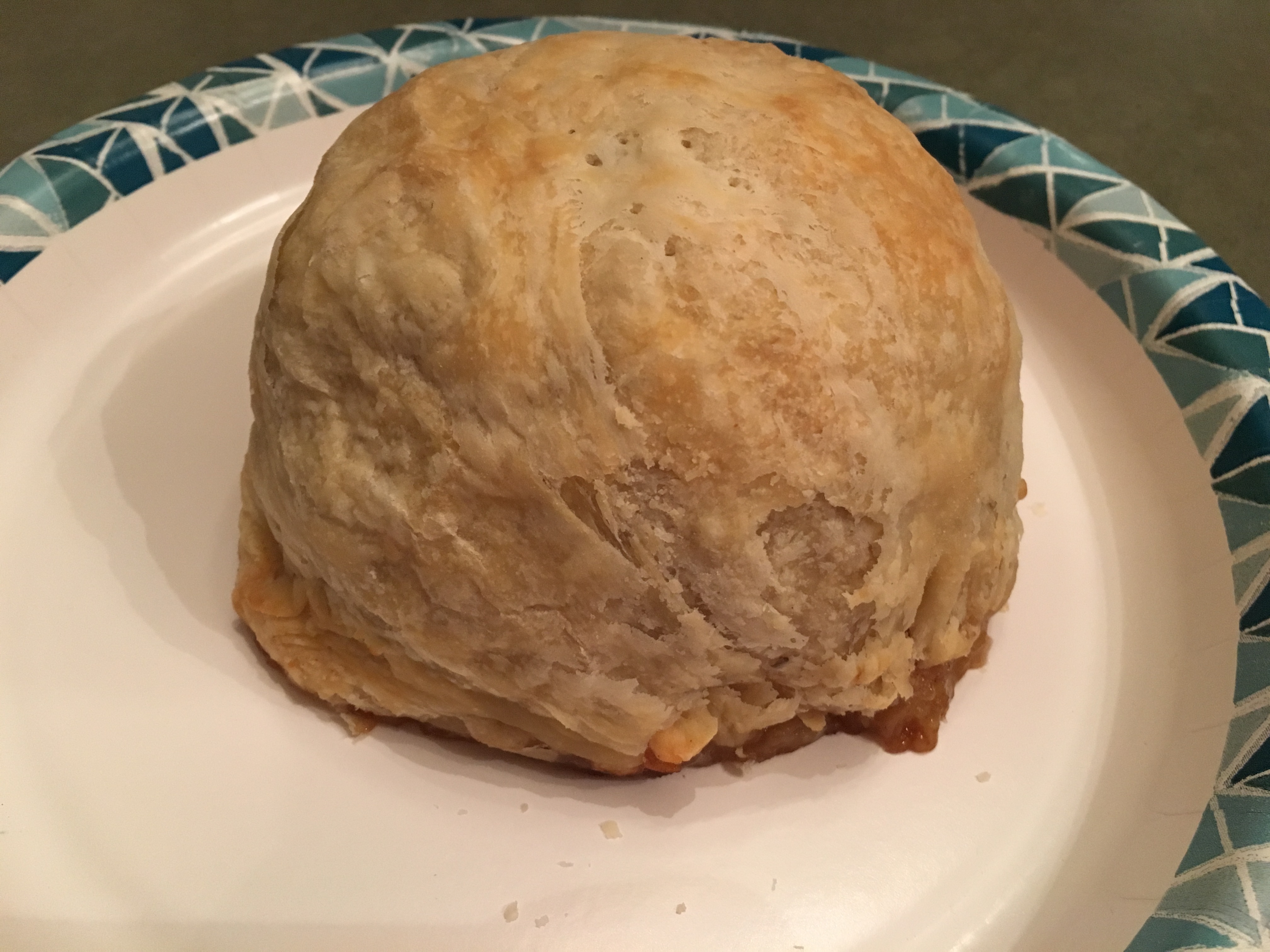 Pie face!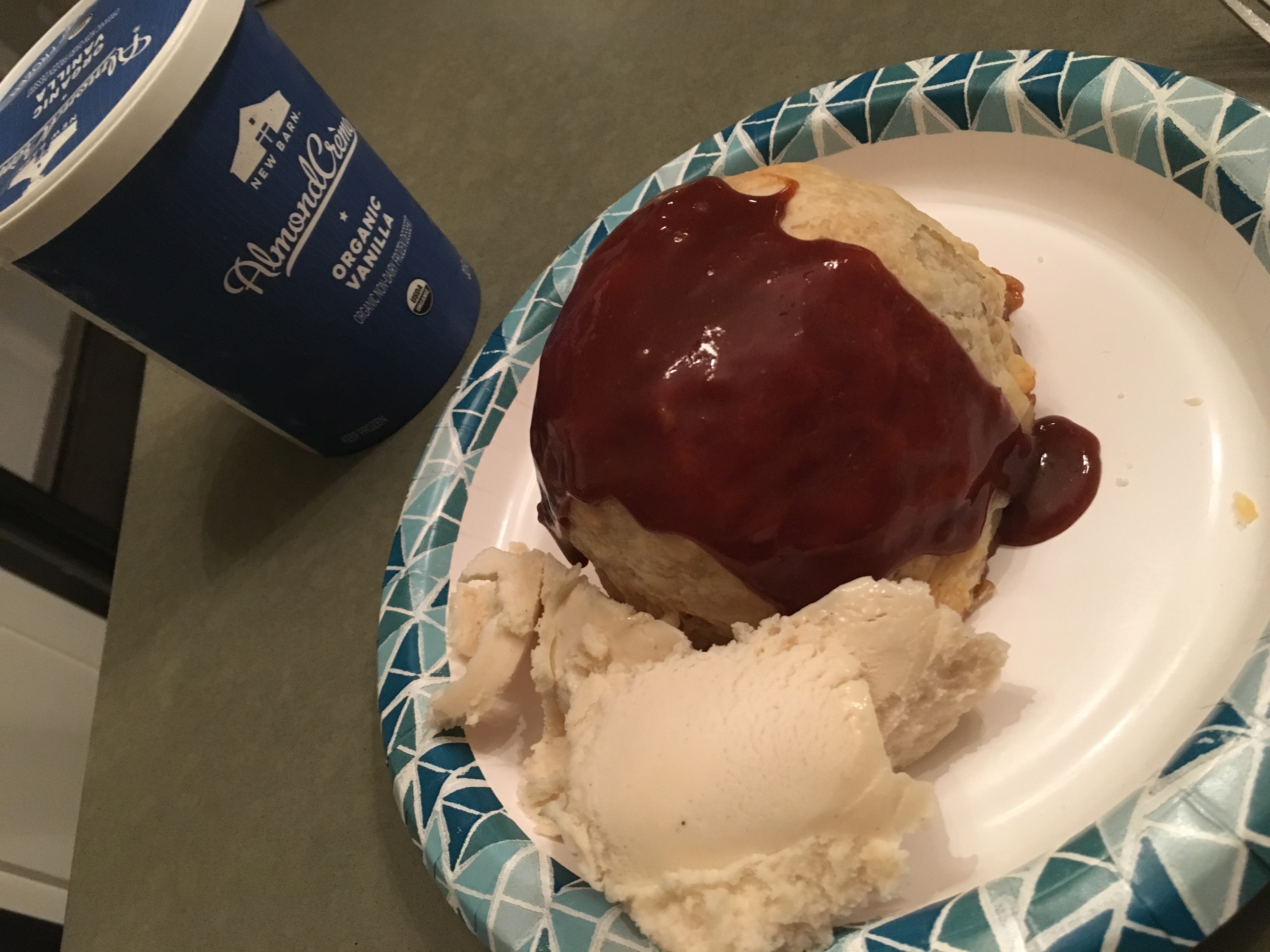 I dumped the apple cider sauce (basically caramel sauce) all over it and then added almond milk ice cream.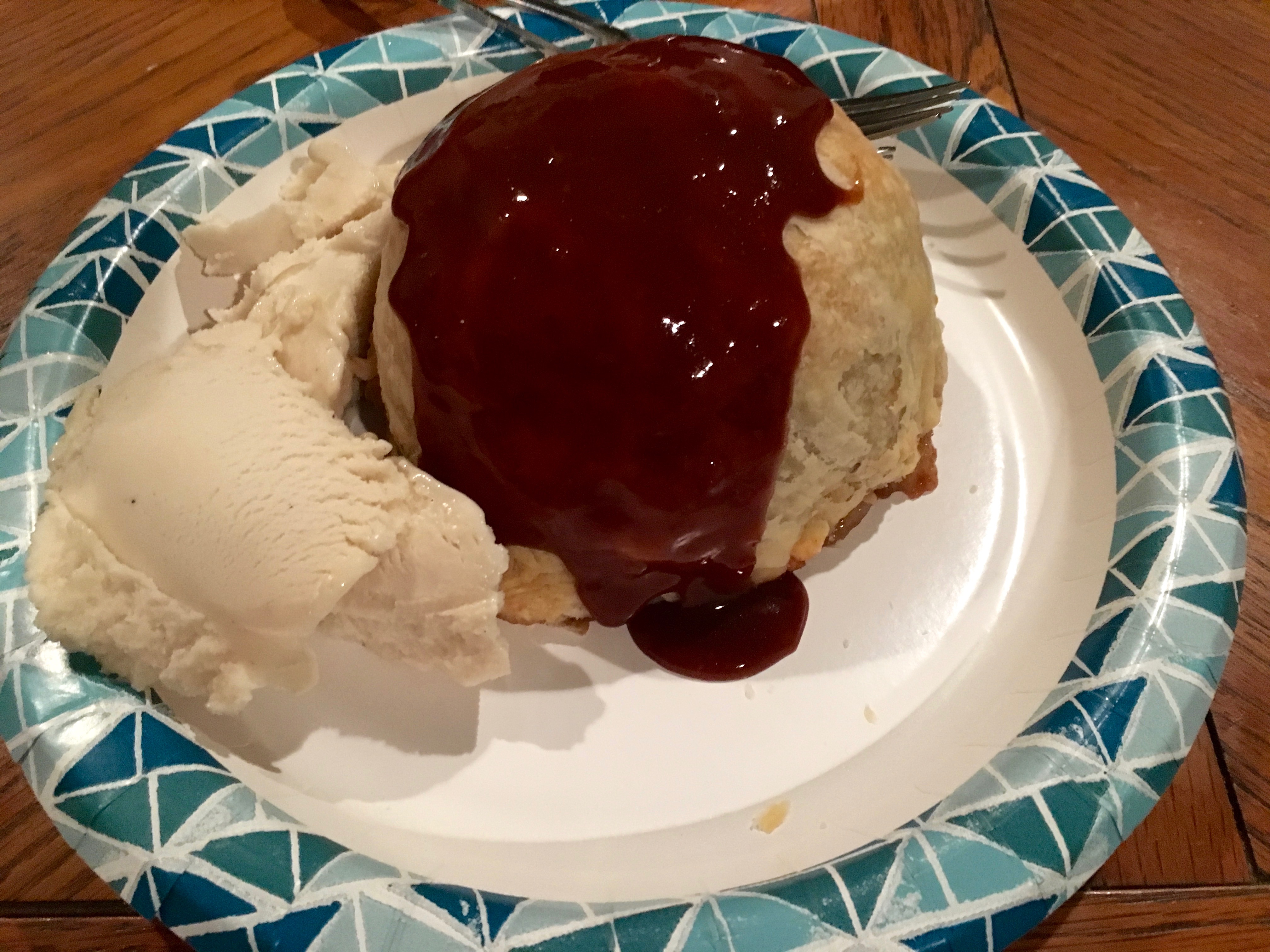 Go big or go home.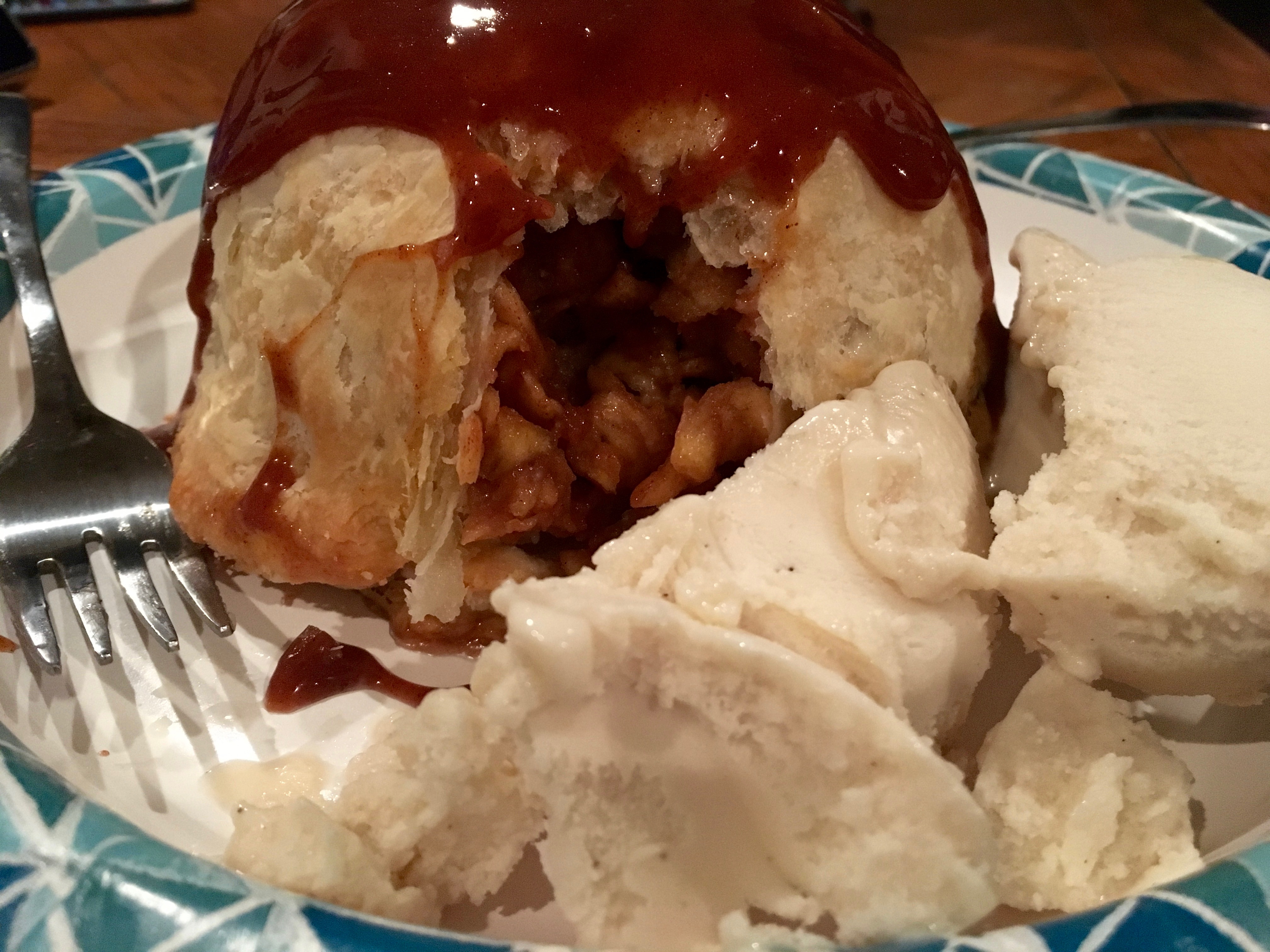 Kyle and I split this guy and it was really really dang good.  I think the crust was the best part and I'm not a crust person AT ALL so that's saying something.
Sunday was a long day thanks to the extra early start I got with a 7 am stroller strides class.  This was my first weekend one, which was a little different than the normal classes because it is without kids.  I loved every second of it – totally pushed myself and felt super strong and empowered and left on a high (and am way sore as a result).  That said, I probably won't go to any more because (I didn't know this at the time) it costs extra, despite me having the unlimited membership.  Seems odd that unlimited is not in fact unlimited.  Now I know.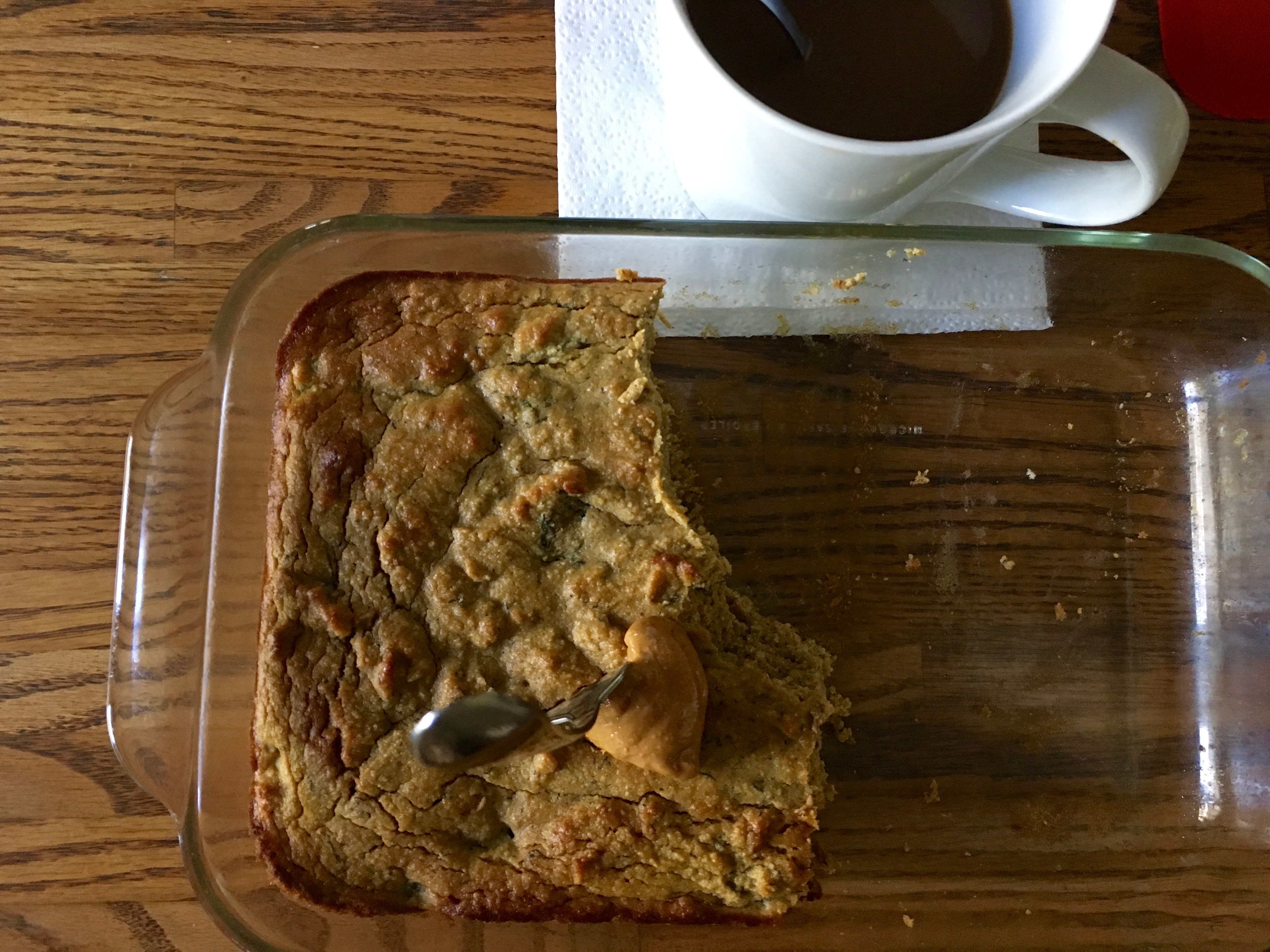 I came home and the kids were just finishing up their breakfasts.  I quickly showered and ate too, before heading to church with P.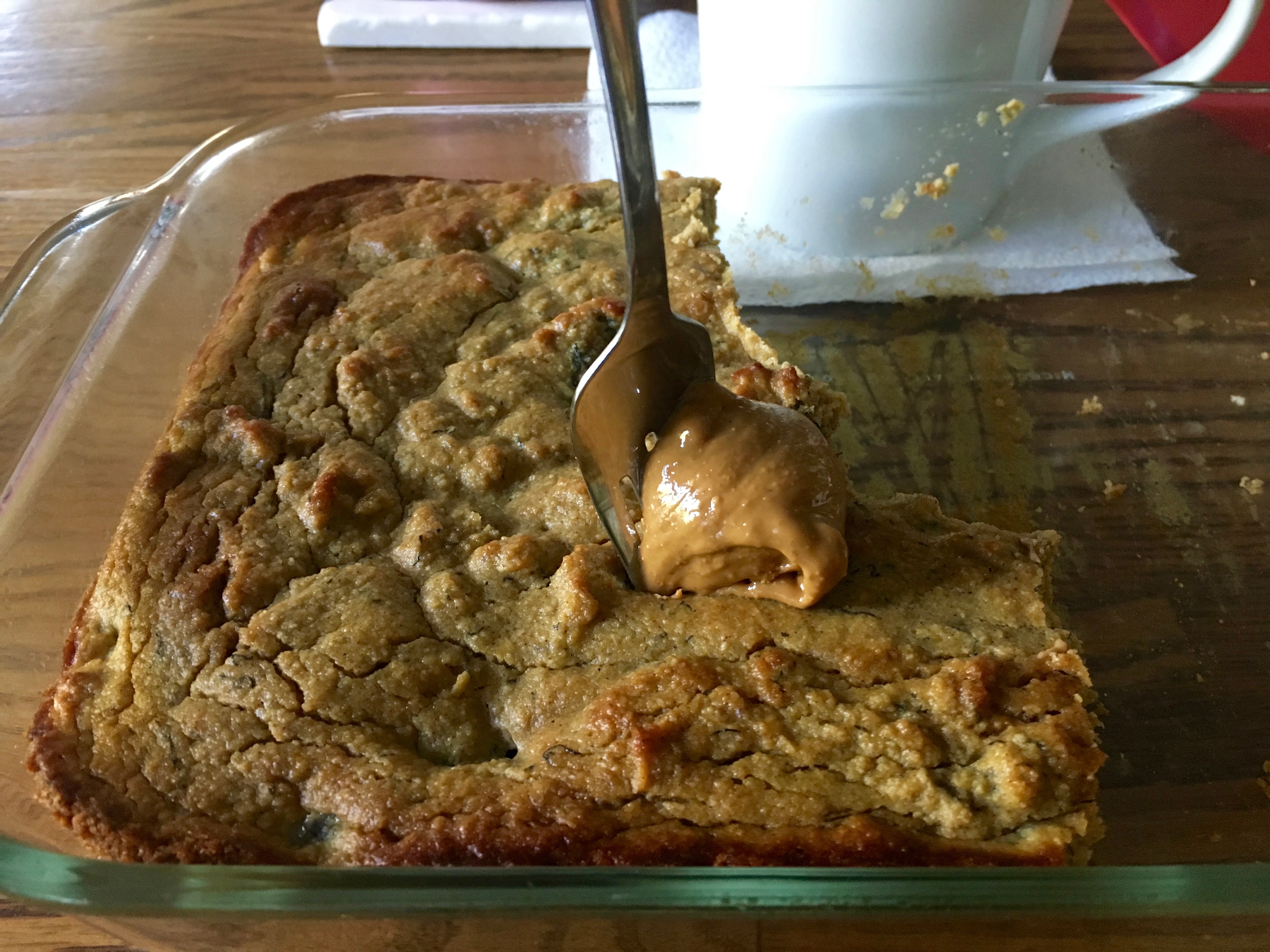 So proud to have made this last over 4 servings!  I guess when you pile on enough nut butter it makes it easier.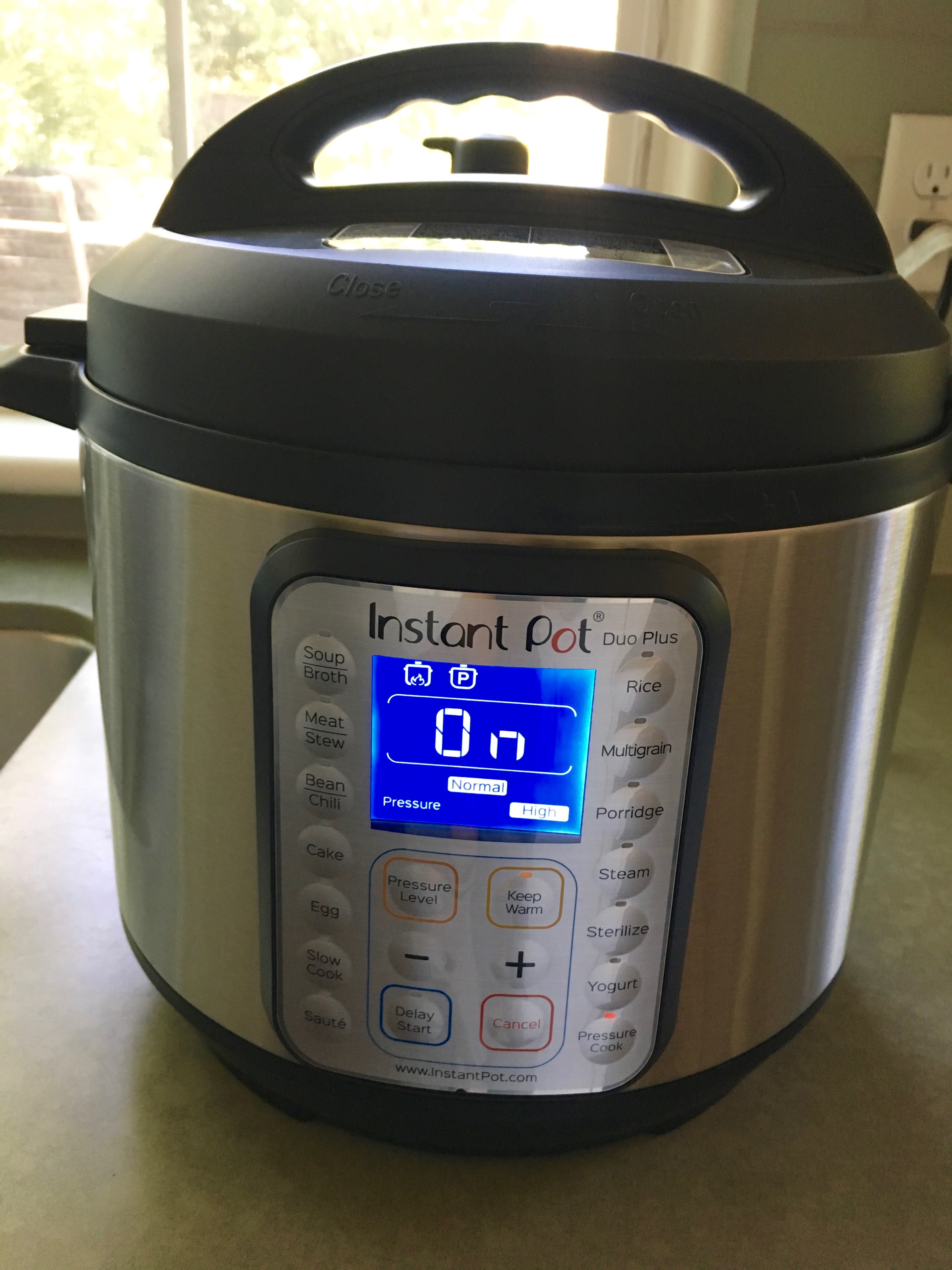 Time to break this guy in!  Having cleaned it and practice pressurized it the night before, I was ready to give it a shot.  I'd certainly read enough to take my first step.  And since I was being lazy and hadn't gotten my act together for the kids' lunches, I figured I may as well make them pasta.  Fast.  While watching football and not dealing with boiling water at all.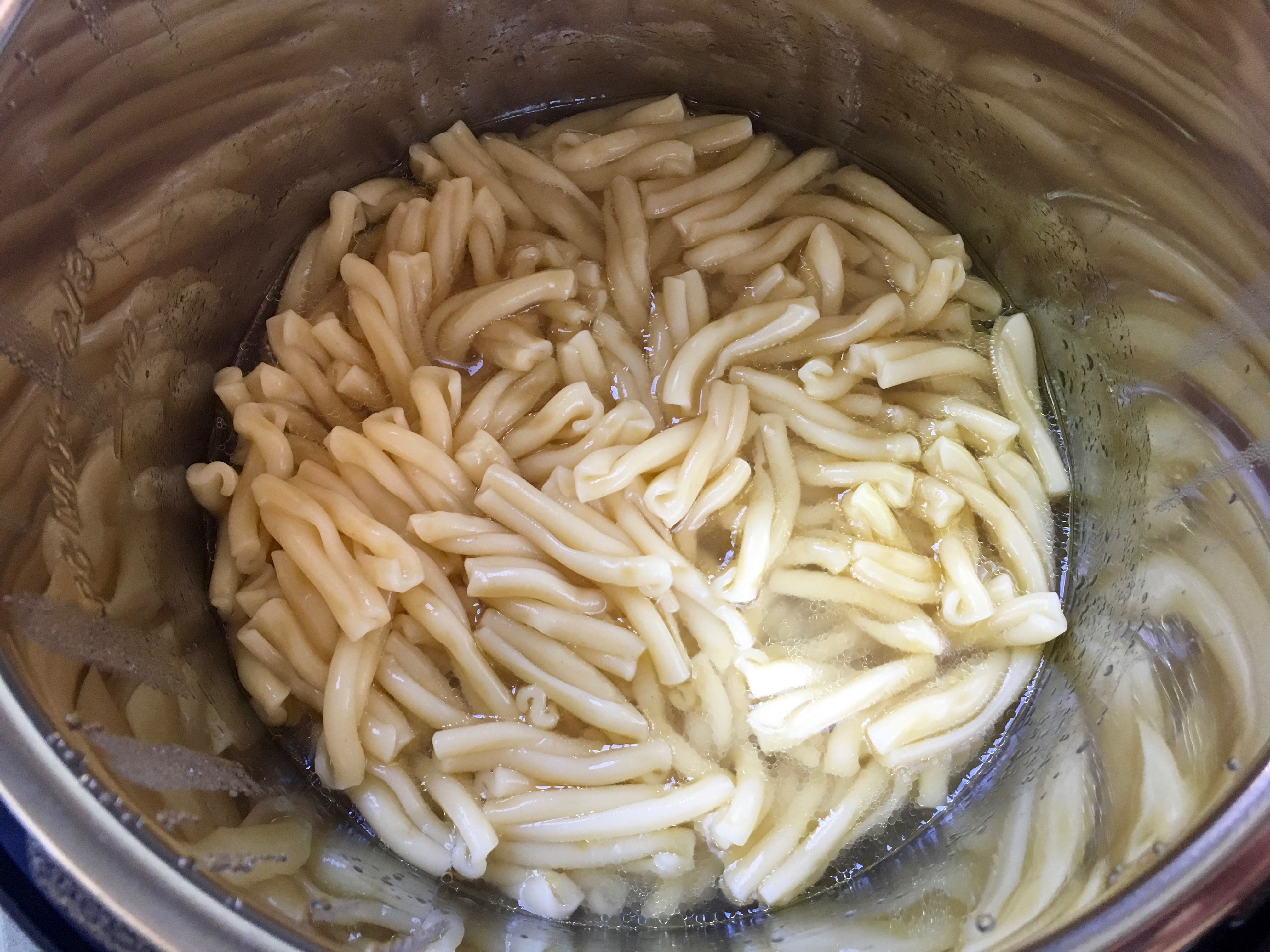 Voila!  Success!  My first victory.  Yes, I realize pasta is a super lame thing to make in a pressure cooker, but I had to just pull the trigger or it would sit there.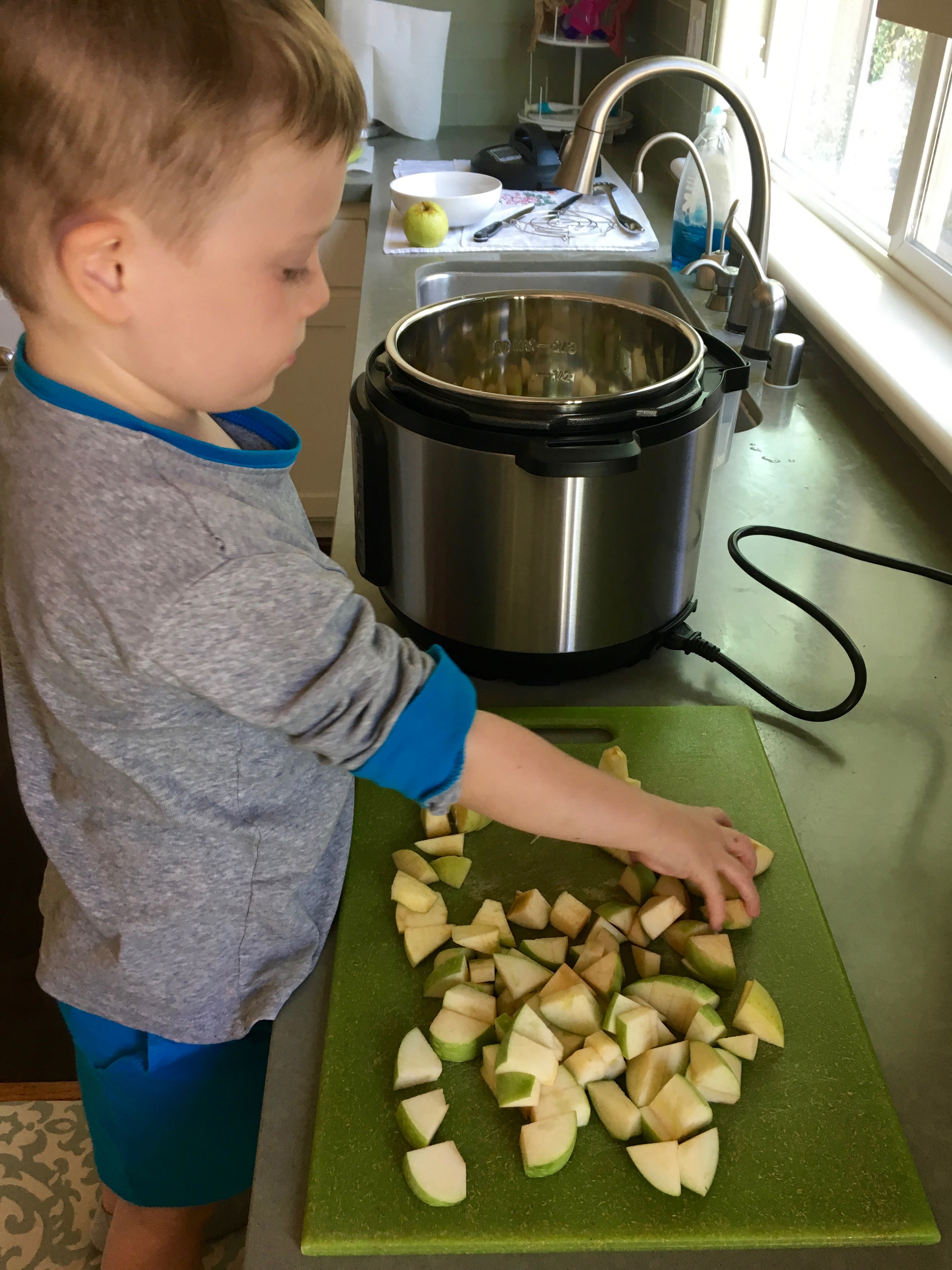 While V was napping, P and I made applesauce, per his request.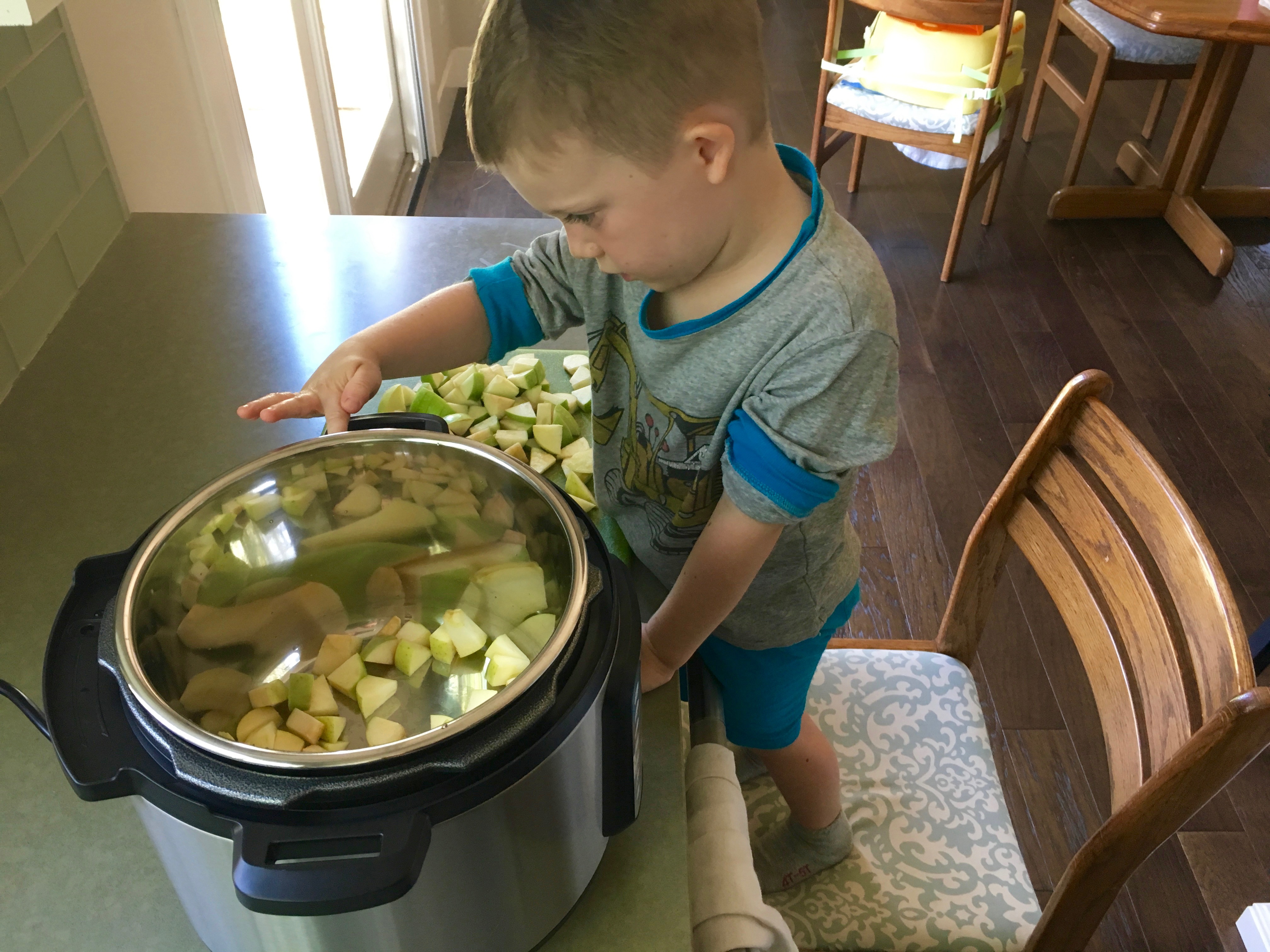 It took NO TIME!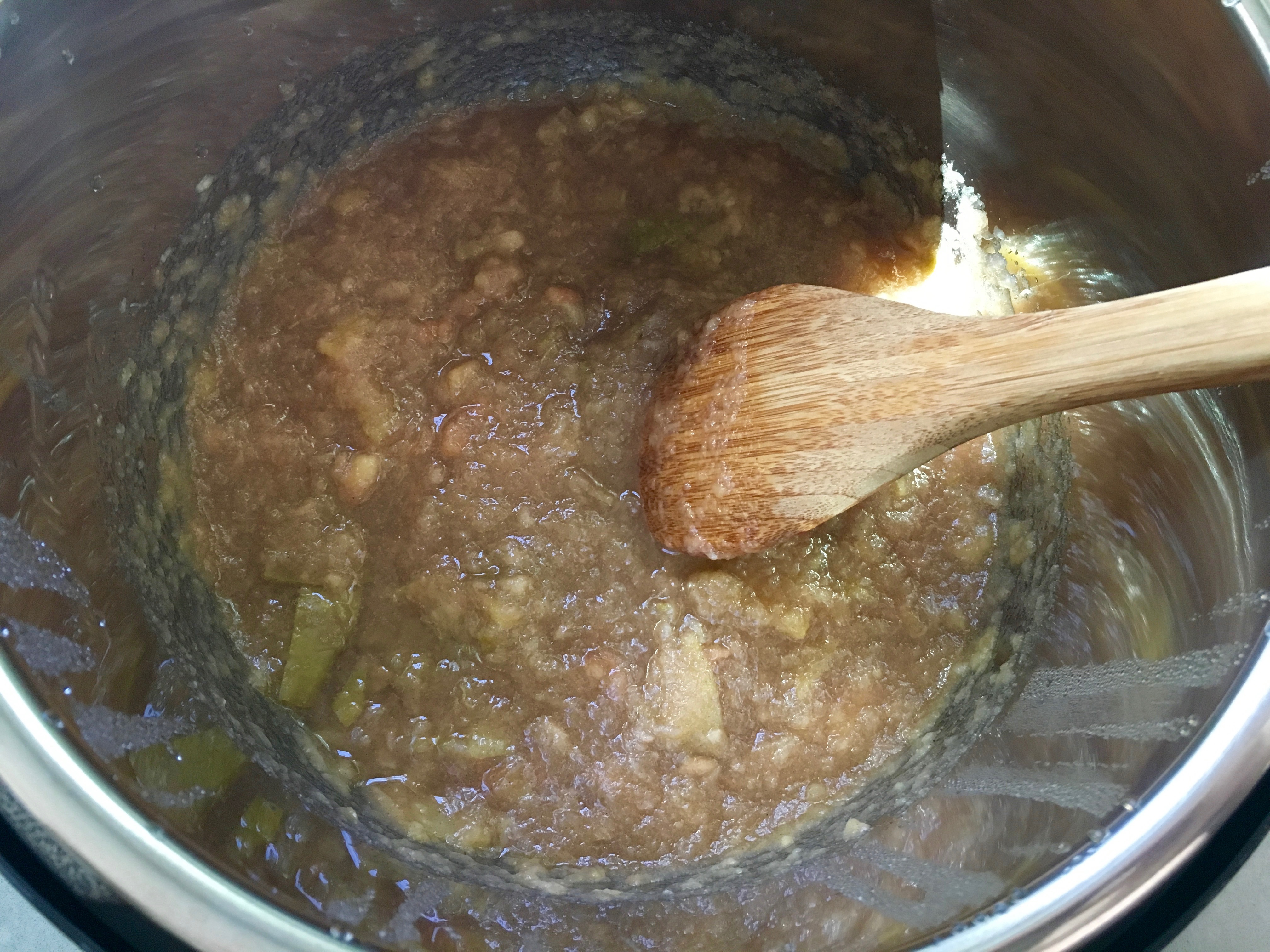 Dang did this smell amazing.  I've been using this for his peanut dose instead of coconut yogurt ever since.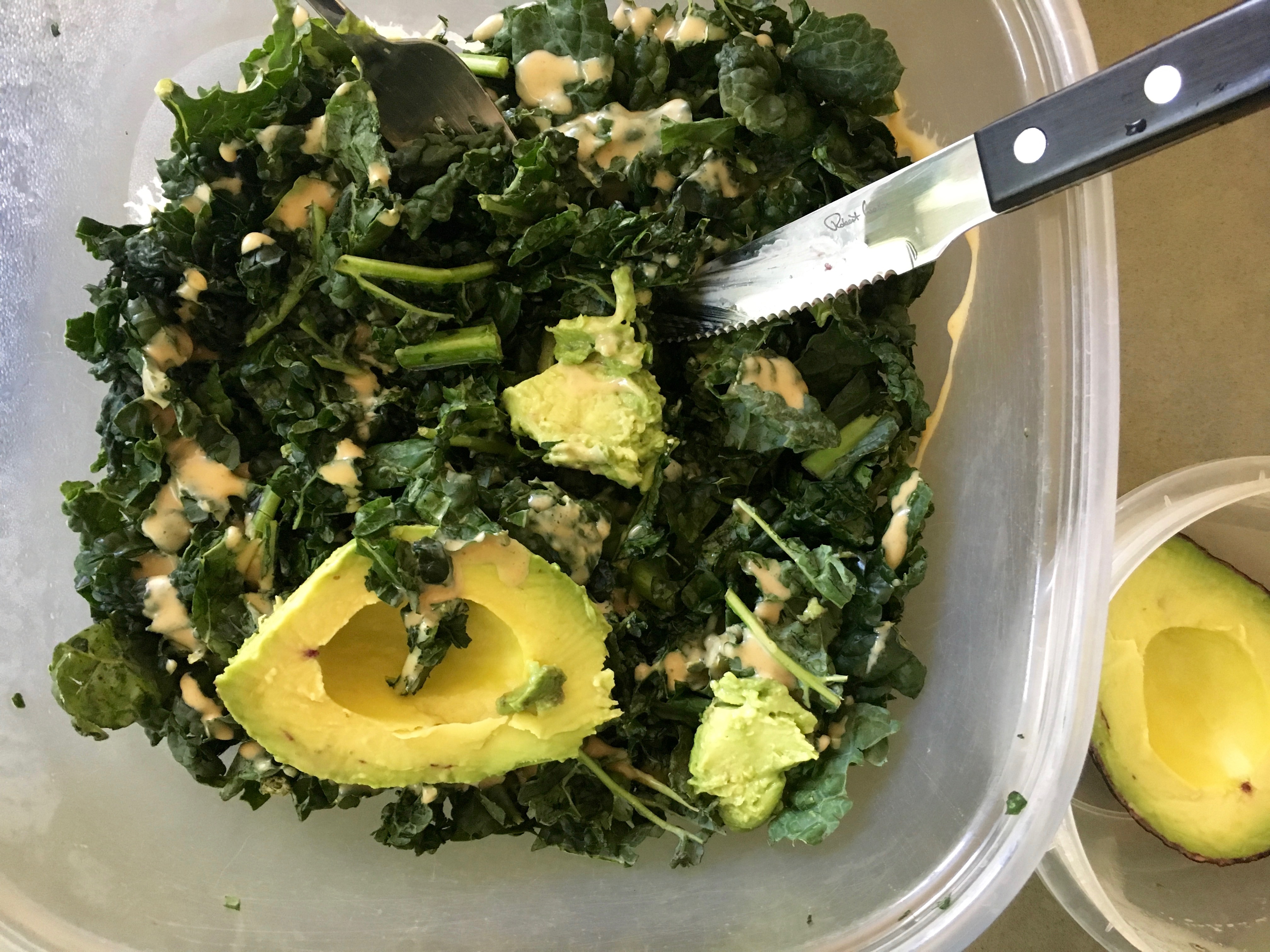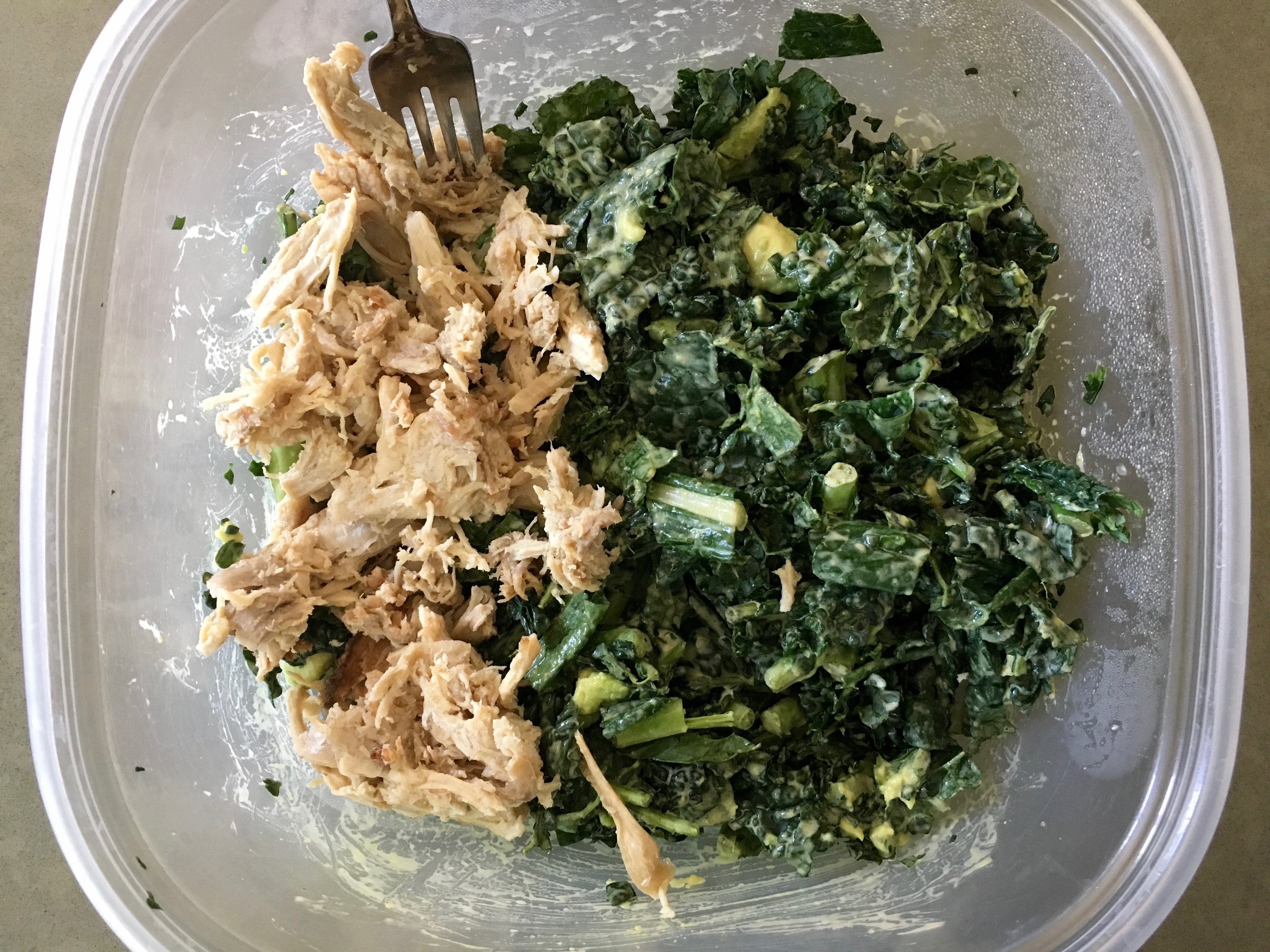 For lunch I made a big kale salad, with miso dressing, avocado, and leftover pulled pork.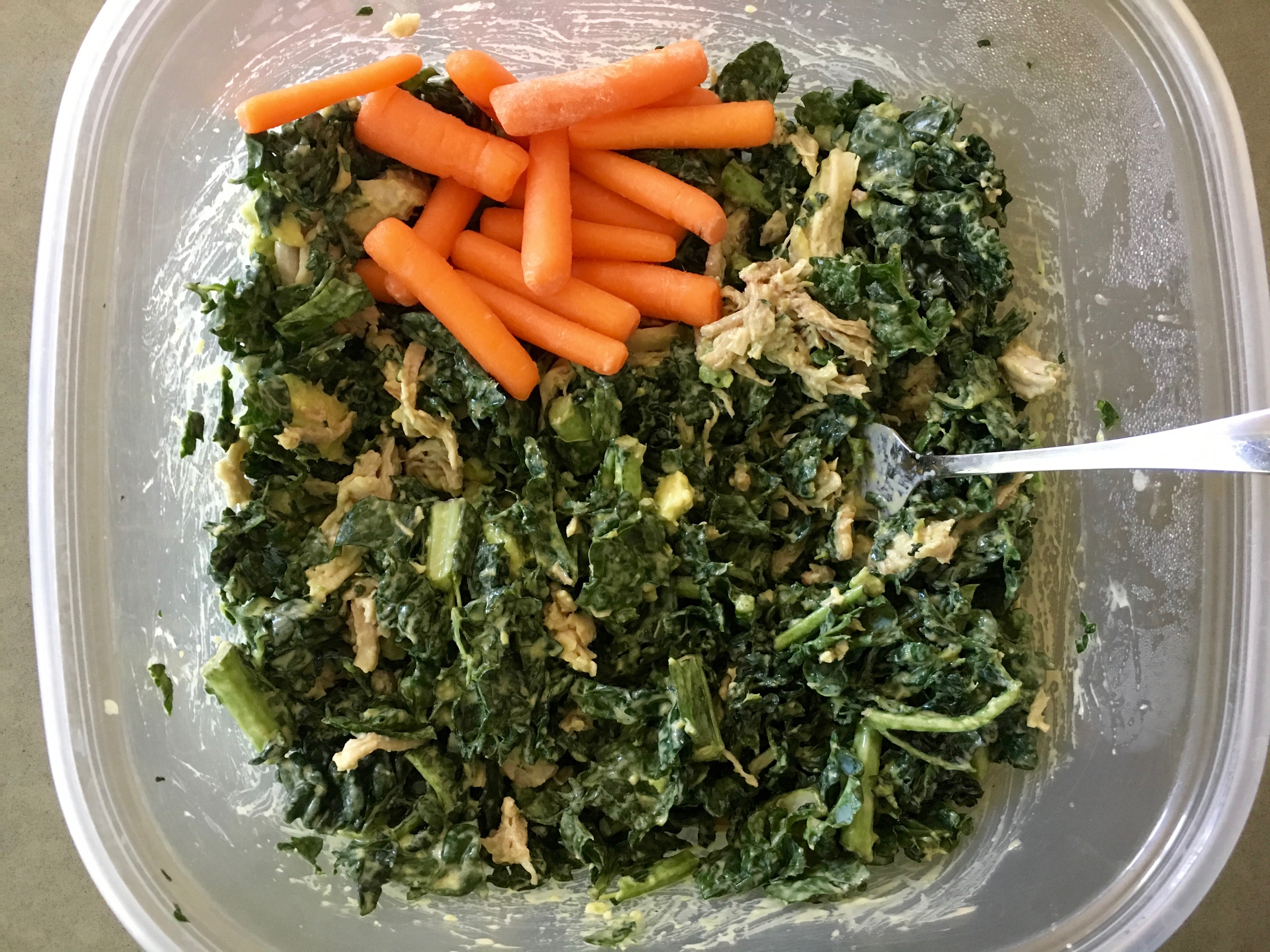 That afternoon we sucked it up and went shopping.  Finally.  First to Costco and then to TJs.  I still have a dozen or so things on my list that I didn't get at either place though, so I had to make my way to Nugget some time this week.  Anyway, Kyle was eager to grill, so we got a big slab of wild salmon at Costco.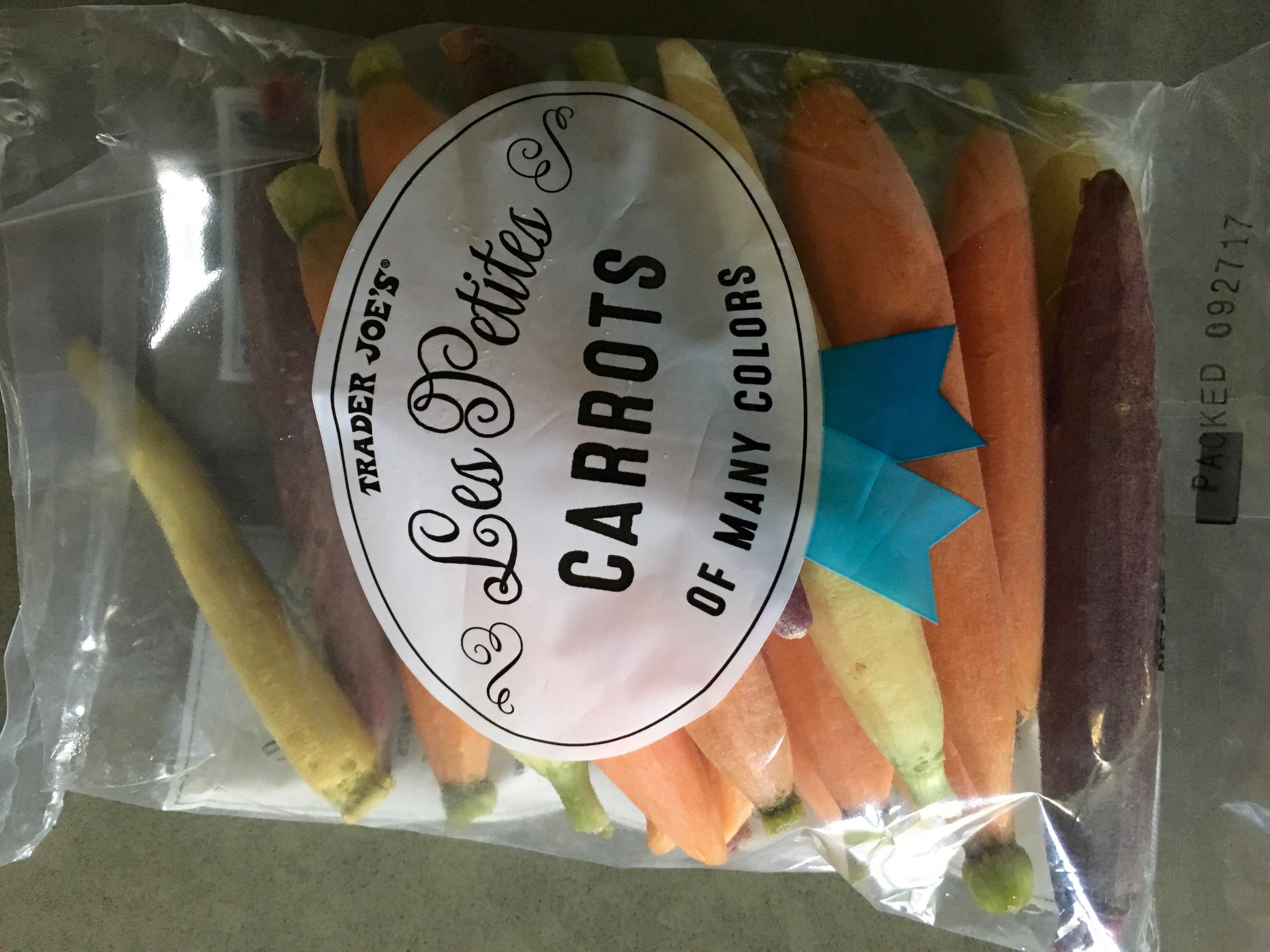 And these guys at TJs.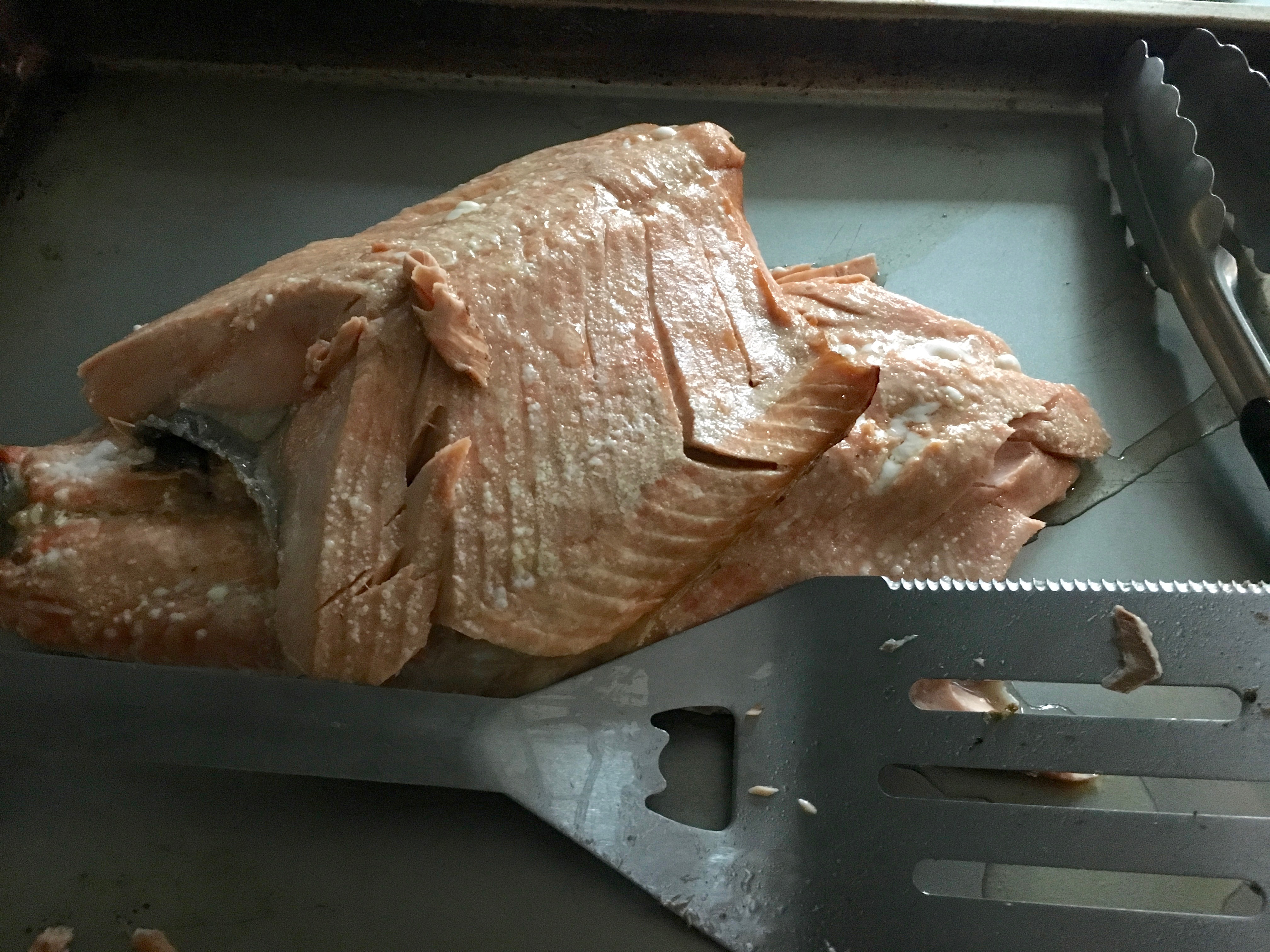 It was nearly 6 pm by the time we got home, so Kyle set to work outside while the kids played in the yard and I unloaded the groceries and started the oven.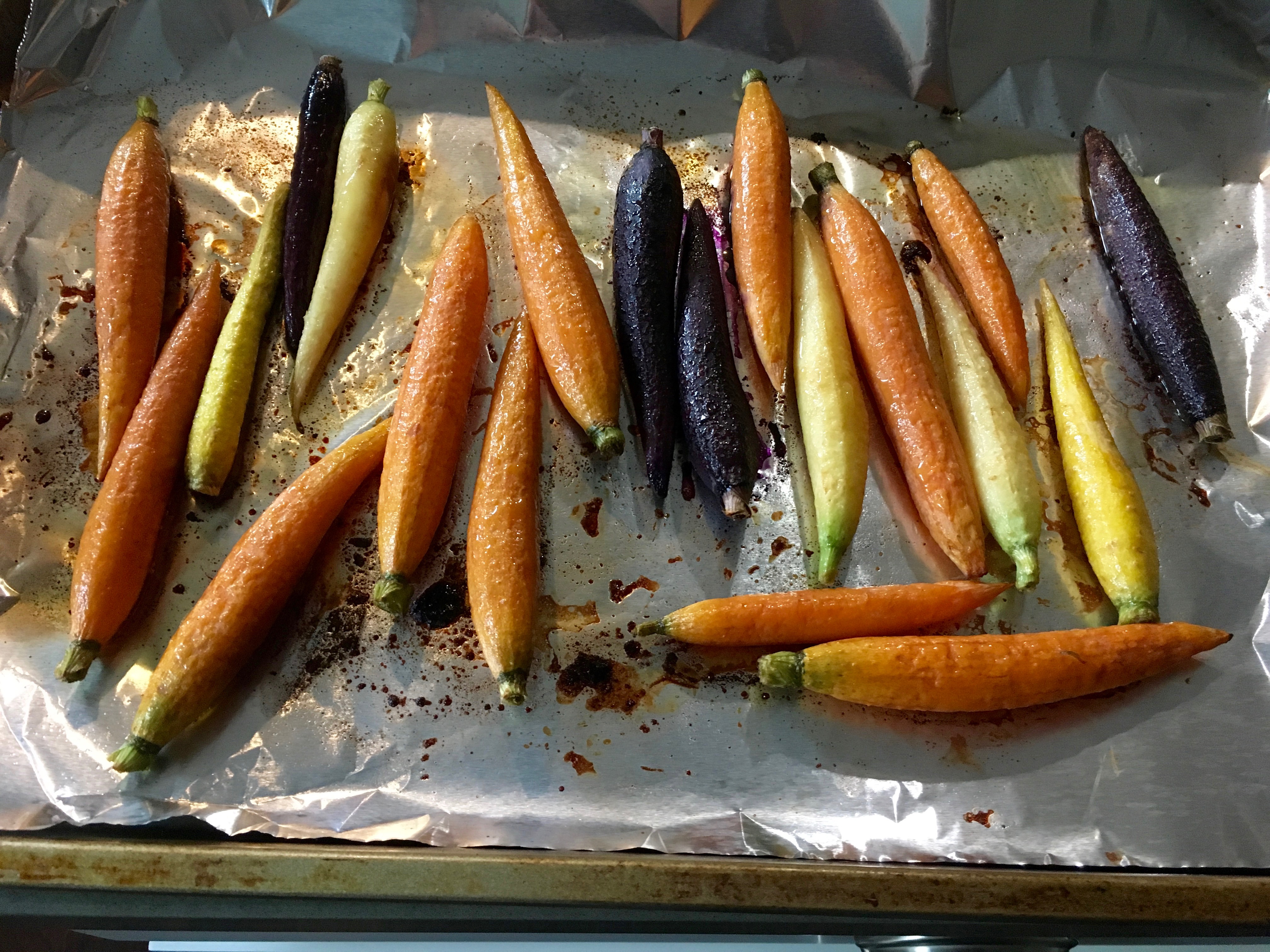 I rubbed these in olive oil and tamari and roasted them for 25 minutes at 400.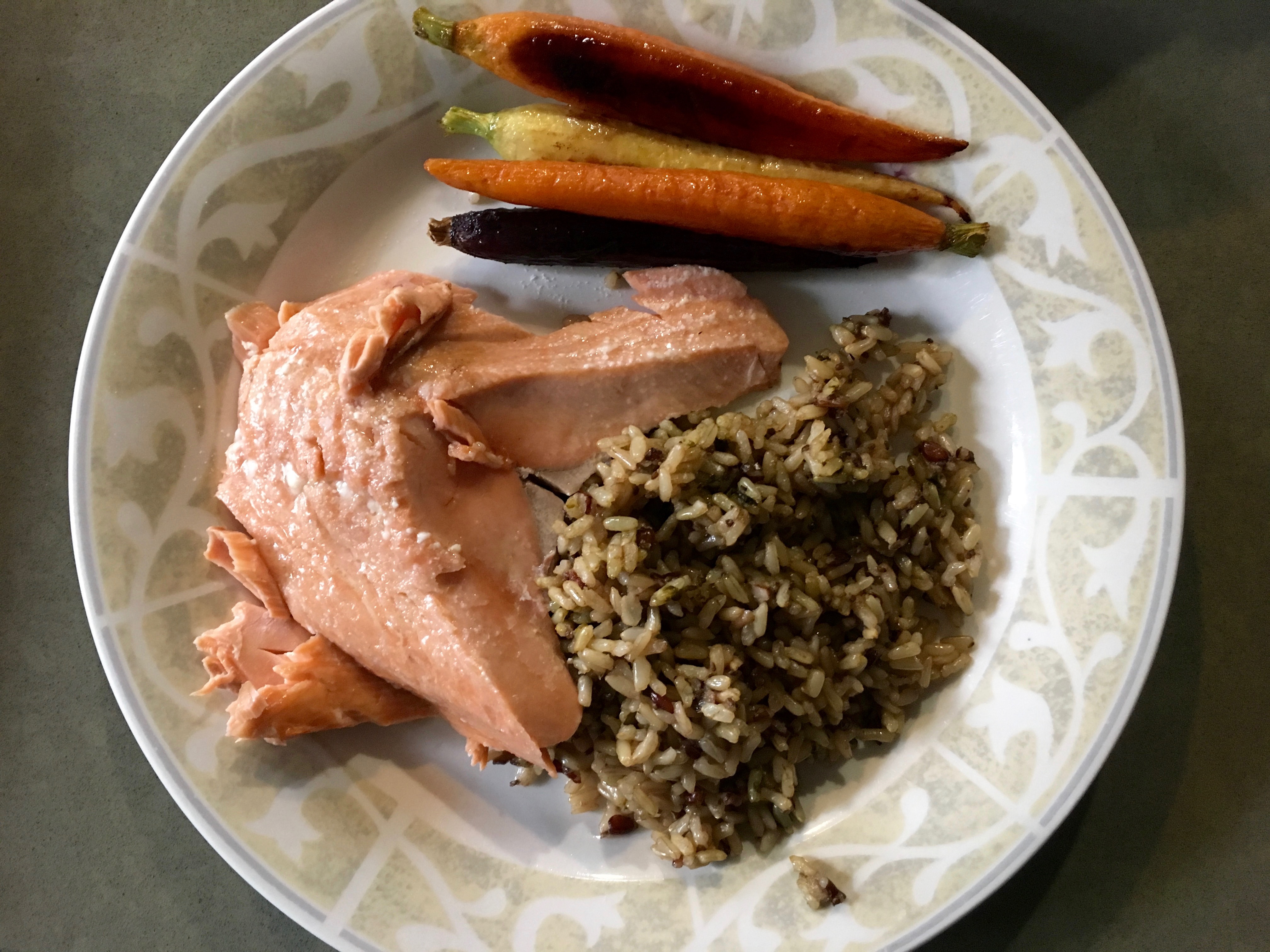 And heated up some Seeds of Change wild rice as another side.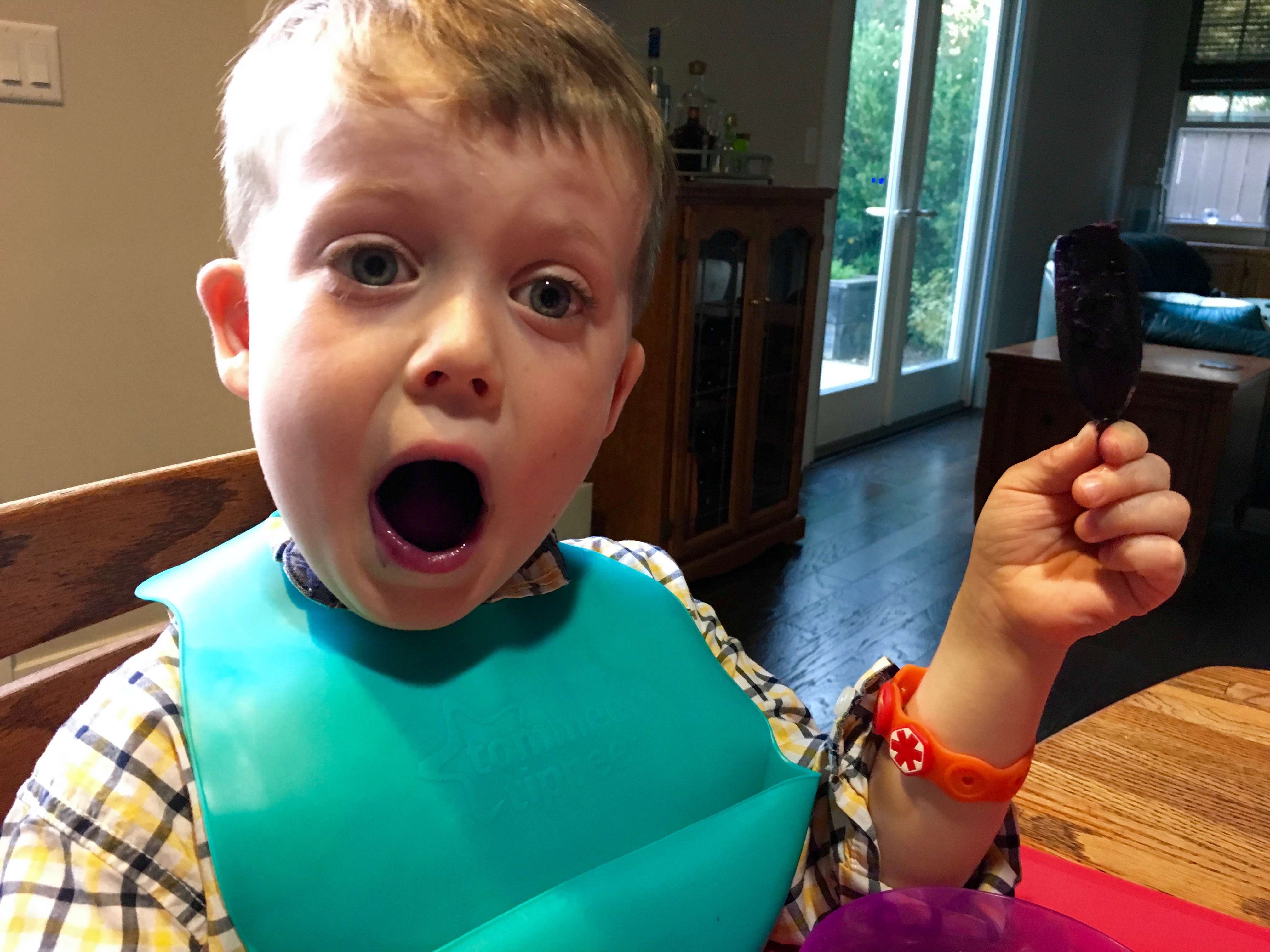 His purple carrot turned his mouth purple!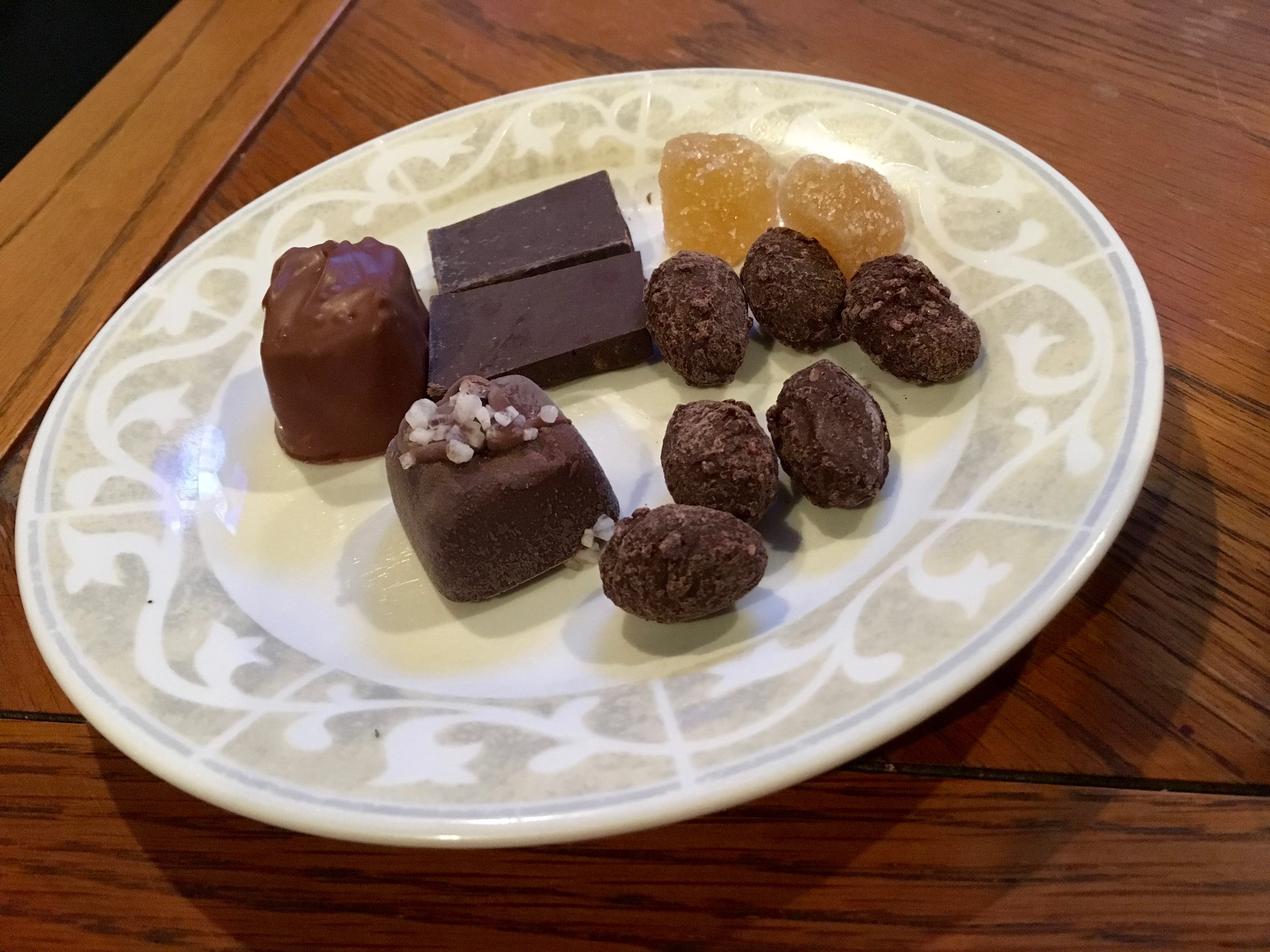 Hot tub and dessert and football…my dream Sunday night with my love.