As I've mentioned before, I have been reading up on the low FODMAPS approach to managing IBS symptoms.  Just in the past few weeks I've already started to notice relief – and that's without doing the full fledged elimination phase.  Which is what I wanted to discuss today. 
Reminder: FODMAPS are Fermentable Oligo-, Di-, and Mono-saccharides And Polyols. 
In more plain terminology, they are certain kinds of carbohydrates, which include lactose, fructose, fructans, polyols, and galactans.  The specifics of why certain sugars, starches, and fibers are more irritating to people with IBS gets a little complicated because it is based on the biochemistry of the food (and I don't know anyone who remembers that much about the chemical structures of fructose vs. glucose or what the ratios are in each food) but all you need to know are the basics.
FODMAPS are found in certain grains, vegetables, dried peas/beans, milk products, and prepared foods and beverages.  All FODMAPS are thought to cause IBS symptoms in the same way: they cause too much gas and water in your large intestine.  Unfortunately, it's hard to know which foods (and in what quantities) are causing the problem unless you look at the big picture and take into account all five different kinds of FODMAPS at the same time. 
They have a cumulative effect on the gut, so the more foods with FODMAPS you eat in a day, the more symptomatic you will be.  This is why some days you can feel fine with a certain food, and the next day you feel like it's tearing your gut apart.  I know everyone with IBS knows the frustration I'm talking about…wondering why something can be fine one moment and then make you feel like garbage the next…
On top of this already complicated situation, each person is different.
So to determine which groups (lactose, fructose, fructans, polyols, and/or galactans) are the main culprits for you personally, you have to do a little sleuth work. 
Starting with the "elimination phase." 
Obviously, the elimination phase of the FODMAPS diet is not intended to be permanent, it's a temporary way of resetting your body's digestive system before you introduce each category of foods (one at a time) containing FODMAPS. 
Ideally, each of these "challenge phases" lasts a week or two, during which you learn what you tolerate and in what amount. 
So now you probably want to know examples of foods in each of the FODMAPS groups.
Lactose: milk, milk products
Fructose: honey, HFCS, molasses, processed condiments (BBQ sauce, catsup, tomato paste, jam, sweet & sour sauce, etc.), fruit juice, dried fruit (except raisins), and certain fresh fruits (melon, mango, papaya, figs)
Fructans: wheat, onions, garlic, shallots/leeks, inulin, pineapples, and certain vegetables (asparagus, artichokes, zucchini)
Polyols: hydrogenated starches, isomalt, and most sugar additives that end in –ol (ie lactitol, maltitol, mannitol, sorbitol, xylitol), and certain fruits (apricots, nectarines, plums)
Galactans: beans, peas, hummus, lentils, soy (and soy based products), TVP, tempeh, and certain vegetables (green beans, cabbage, peas)
[This is by no means a complete list, just an idea of foods containing FODMAPS in each group]
After testing your body's reaction to one category, you return to the elimination diet, let your GI system re-set itself, and then try the next. 
In theory, by the end of all the challenge phases, you will be able to know what FODMAPS containing foods you can get away with, and what will produce symptoms. 
Let me stress this: you aren't meant to remain on a zero FODMAPS diet for the rest of your life (because that would just plain suck).  However, knowing that galactans are a real problem area for you may mean you avoid eating a tofu scramble for breakfast, a hummus and tempeh sandwich for lunch, and lentil soup for dinner.  It's about finding the right balance for YOUR gut. 
As I go through the elimination phase, followed by each challenge phase, I'll give you updates, show you my meal plans, shopping lists, recipes, and describe how I'm feeling.  We will see how this goes down…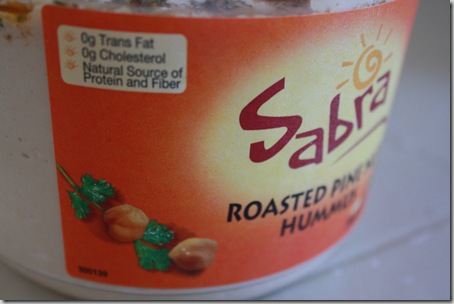 I miss you already.