Oh my gosh you guys, I went to Costco yesterday and literally squealed in the aisles due to all the new (totally awesome) things I found.
Even though we mostly stuck to our list, there were a few things I couldn't help but get.  The rest were added to my mental shopping list for next time though.
Here are the highlights: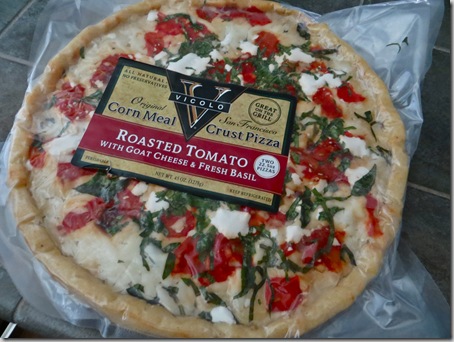 Vicolo roasted tomato with goat cheese & fresh basil.
I've made pizzas with their plain crusts several times, but never tried the already prepared ones.  Costco is selling this two pack for cheap and they are bigger than the ones I've seen in normal grocery stores.
BOOM!  Love affair continued.  Me + Vicolo = happy taste buds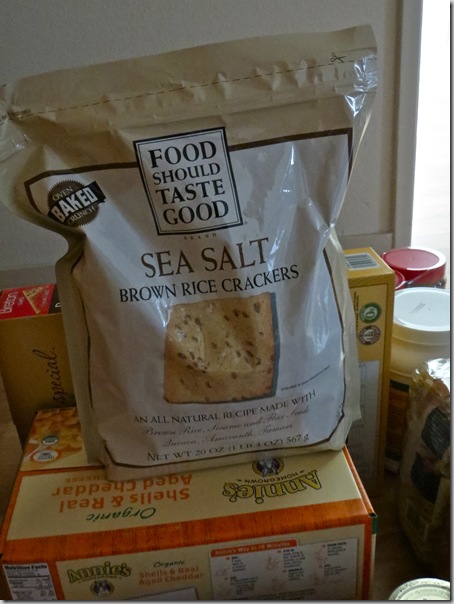 Food Should Taste Good brown rice crackers.
I'm a big FSTG fan and since we do tons of al fresco dinners I figured these GF crackers would be a nice change up from the Mary's Gone crackers that I always get.  For the record, Costco also sells Mary's Gone crackers, but they aren't reduced in price at all (aka as expensive as ever).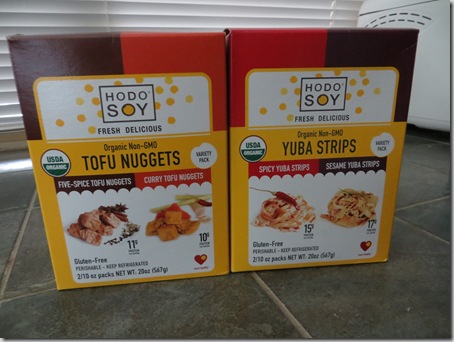 Hodo soy tofu nuggets & yuba strips.
Color me intrigued.  Yuba?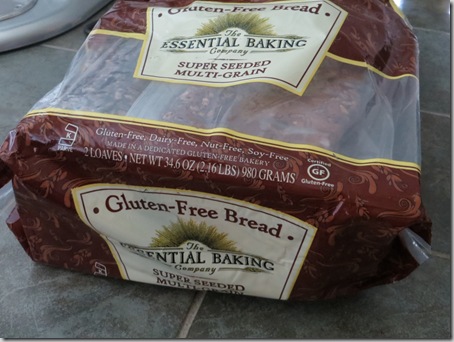 The Essential Baking Company super seeded multi-grain gluten free bread.
This is what caused the squeal.  And if I'm being honest, a happy dance too.  The package comes with two loaves and they cost the same as what you'd pay for one loaf in a normal store.  I can't wait to try them!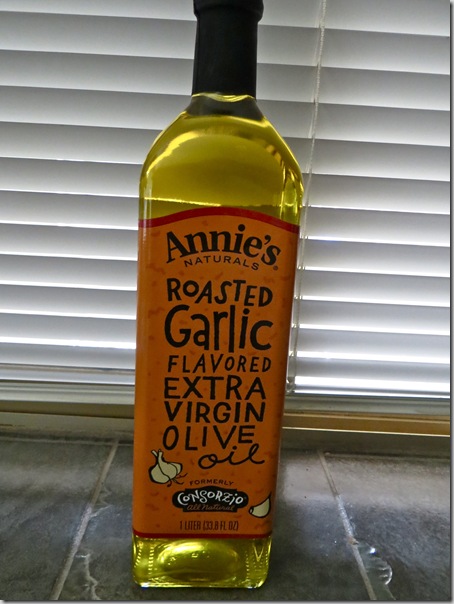 Annie's Naturals roasted garlic flavored olive oil.
For FODMAPs people like me this is huge.  How did I not know about this product?  Or maybe it's new?  Until this point my options were between Garlic Gold or DIY so I'm super excited because this bottle is massive and will (maybe) last me a long time.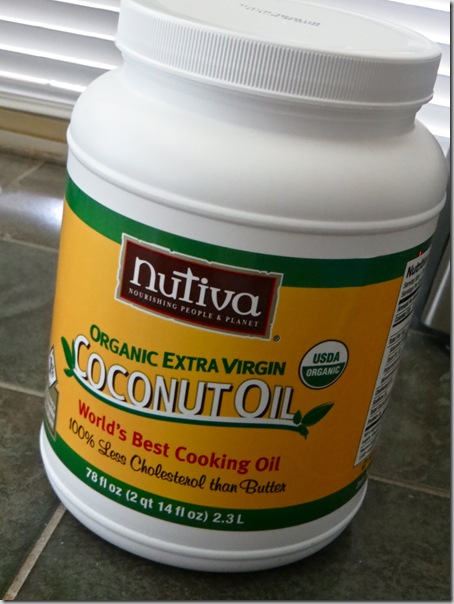 Nutiva organic extra virgin coconut oil.
Large and inexpensive and organic.  What more could I ask for?  Let the baking commence.
Costco, I love you.  Thanks for offering such awesome products.
What is your favorite Costco find??