As a FOURSOME!  Meaning all four of us ordered from the menu and ate the food that was prepared in a restaurant kitchen and I didn't pack up ANYTHING to bring!! Weeee! It was a big moment.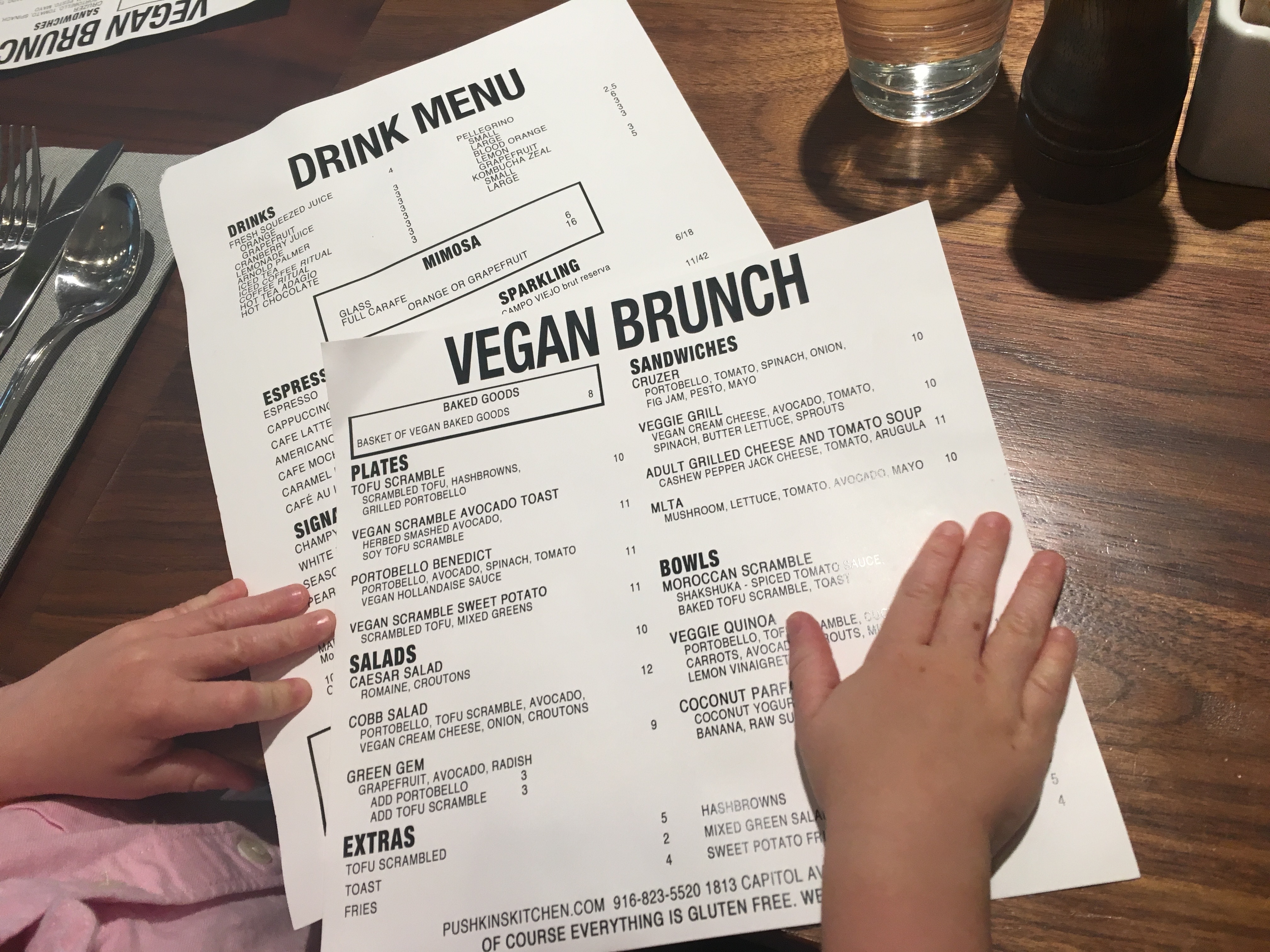 We went to Pushkin's Restaurant (again) because it's entirely gluten and dairy free, and remains one of the best brunches we've ever had.  They have a vegan menu too, although P wanted bacon and eggs so we didn't regard that menu this time.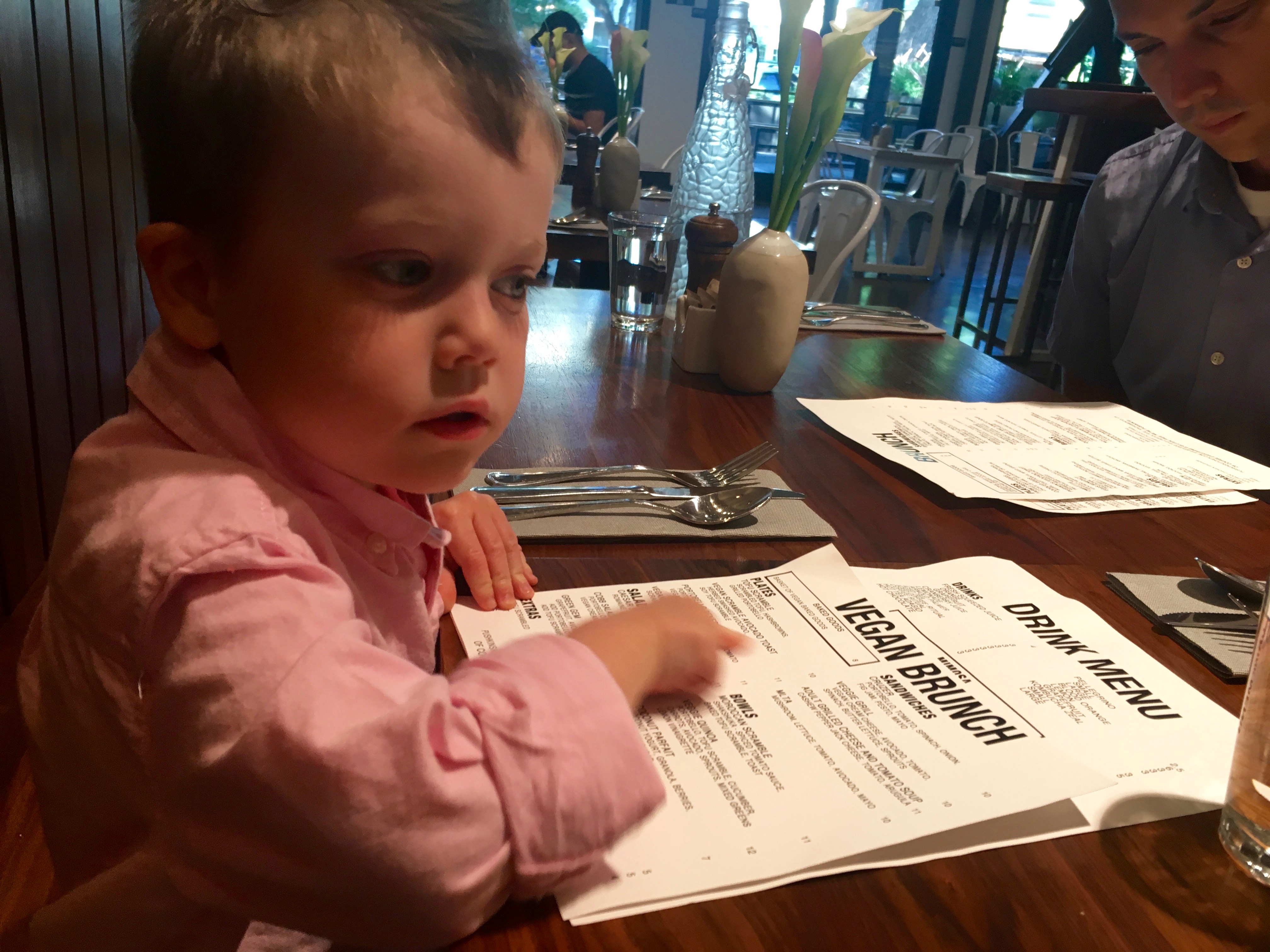 They don't even have (cow) butter on the premises!  They make everything – hollandaise, baked goods, etc. – ALL with vegan butter!!  Basically this restaurant is my dietary dream.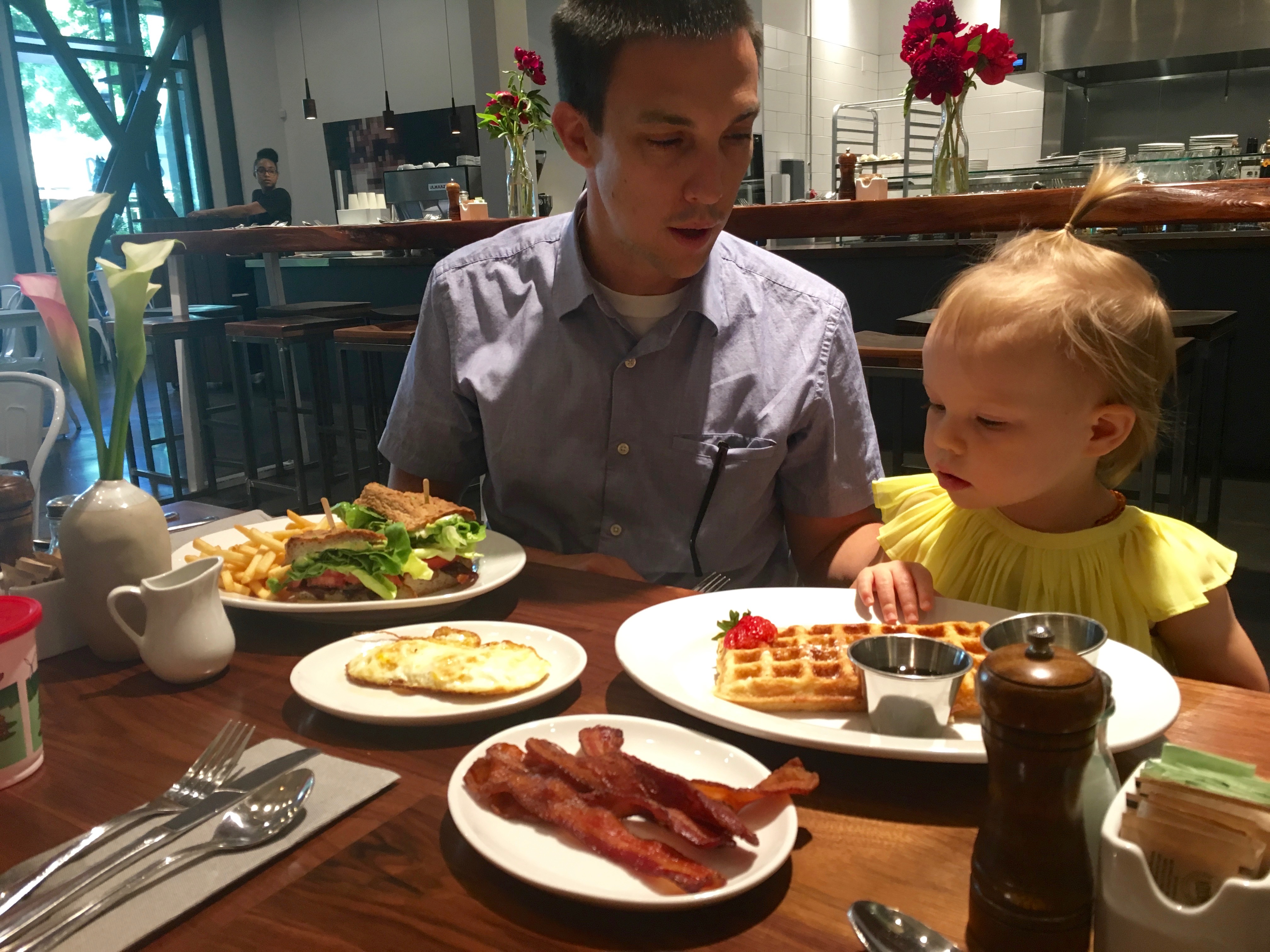 Kyle got a BLT.
V got waffles.
I got avocado toast.
P got two eggs, with hashbrowns, greens, and bacon.
We also got a side of eggs and bacon for the rest of us to share.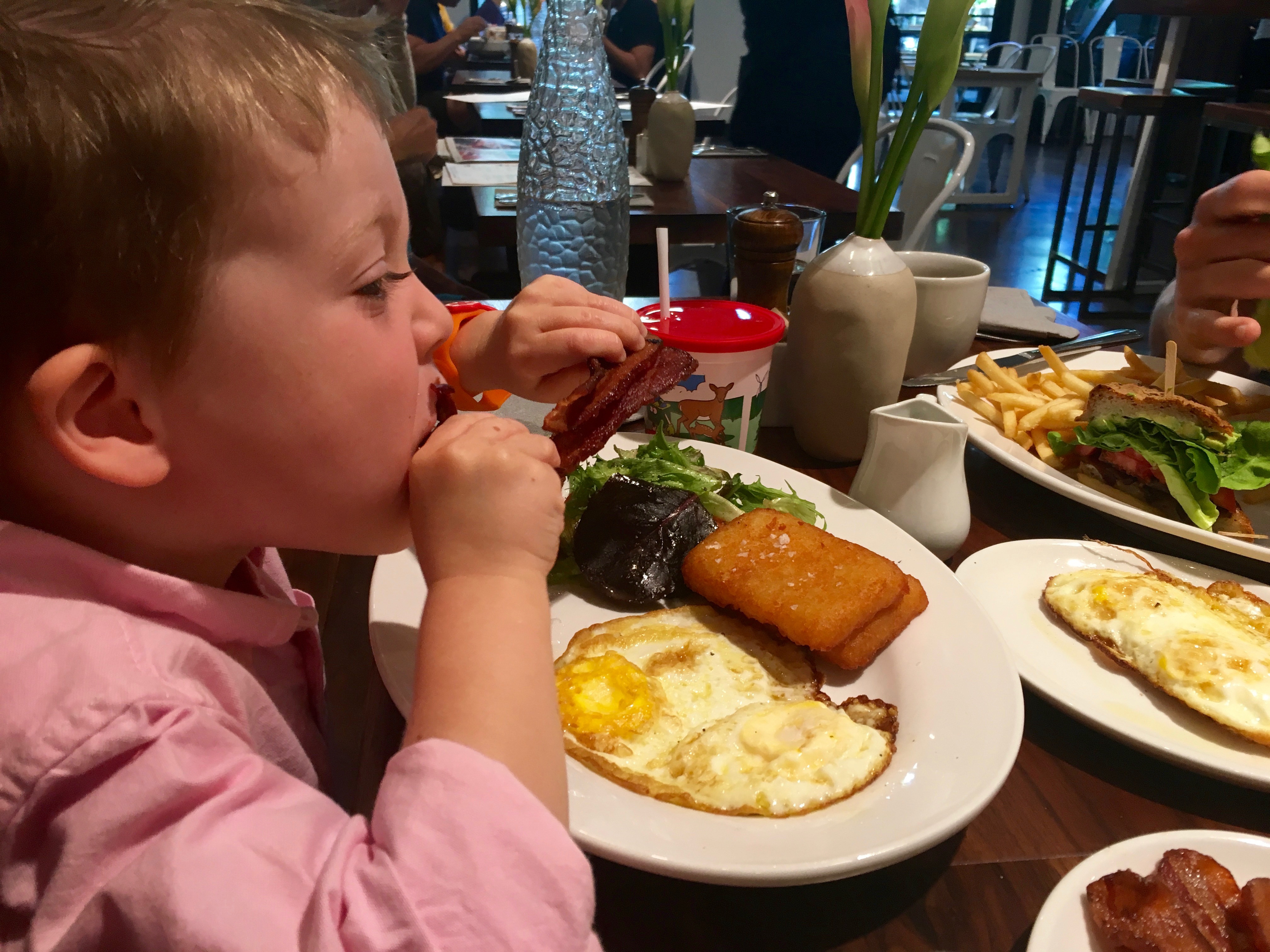 I let him order his own meal, which he loved.  He said "I want the bacon one with no peanuts or cow milk".  Ha.  I clarified his order, but as you can see, his priority was the bacon.
For the record, the night before, we told him we were going to the restaurant and I was asking him if he knew what he wanted.  He thought about it for a bit and then later said "mama, let's get a plan before we go to the restaurant tomorrow".  I asked if he wanted to look at the menu in advance to see what they had and he immediately nodded and said "yeah, let's look at the menu and you can read me all the options and I can pick out what I want…do they have bacon?".  HE IS SOOOOO MY CHILD!!!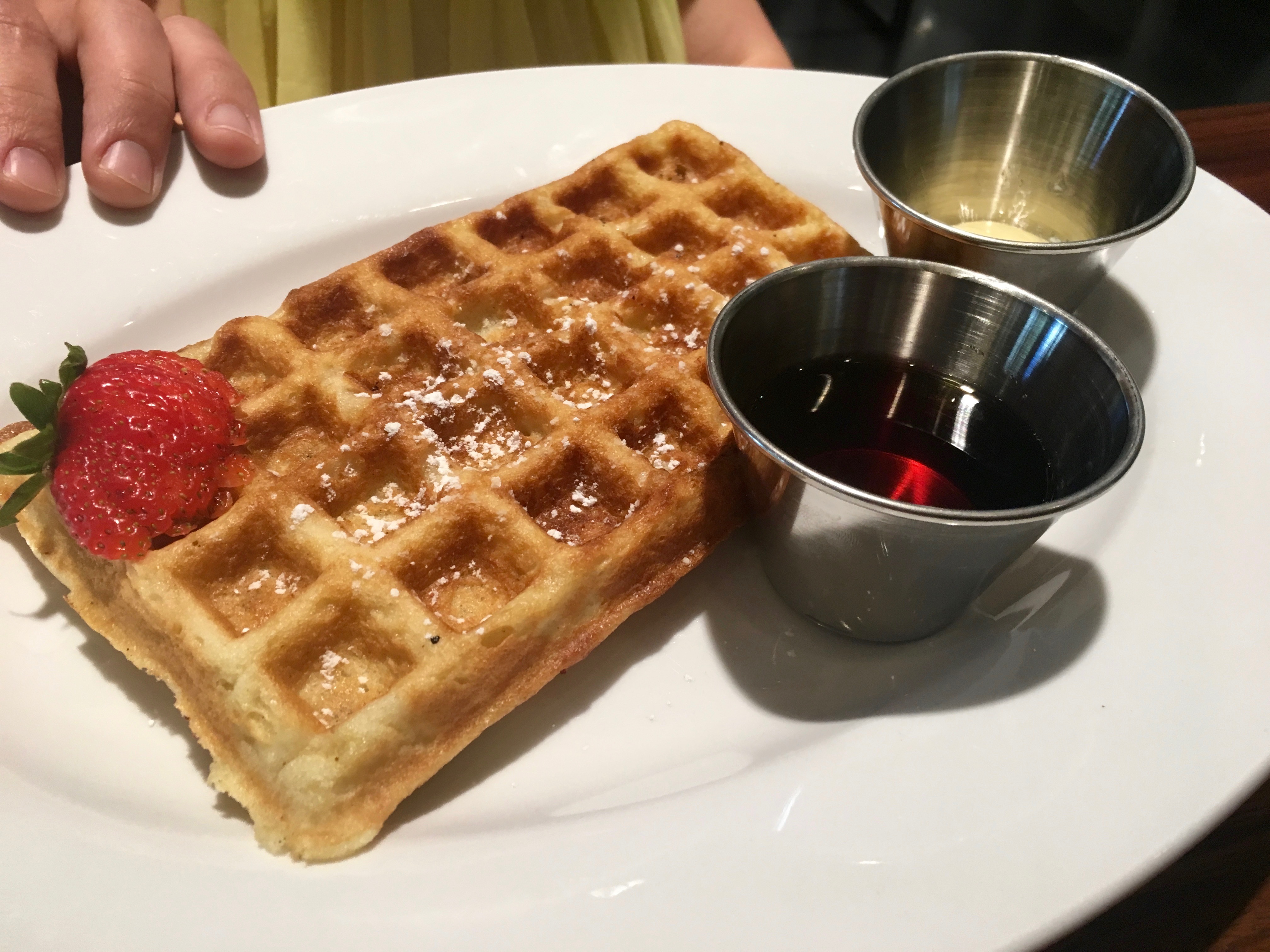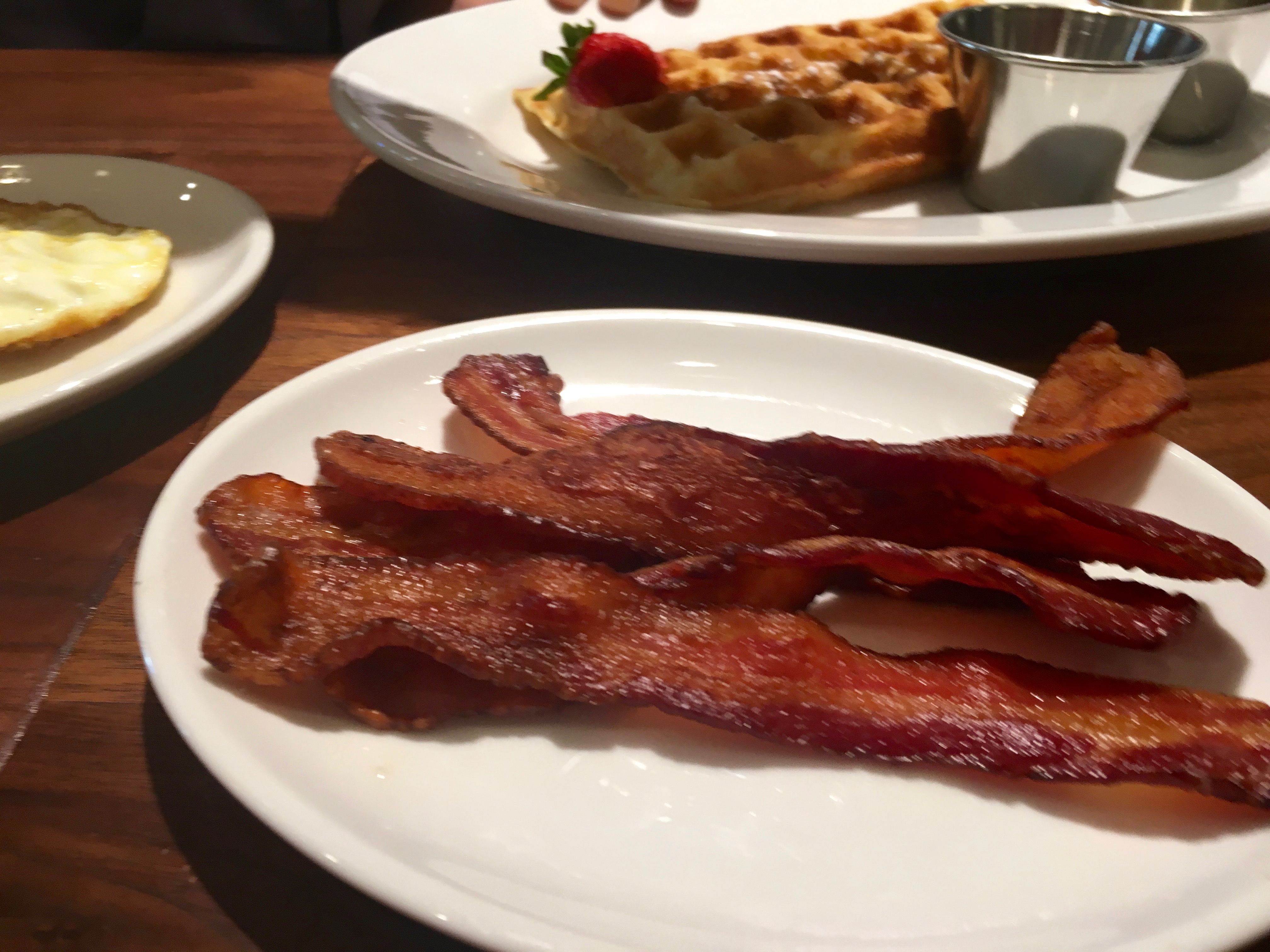 The waffles were sooo good.  I stole a few bites from V and I think they were the best thing any of us got.  They came with maple syrup and vegan butter.  Delish.
Kyle's BLT came with fries, which he managed to leave alone.  It WAS 8:30 am after all.  He said is was awesome.  And we both still think it's maybe the best brunch in town.
I swiped some eggs too because they were cooked perrrrrfectly.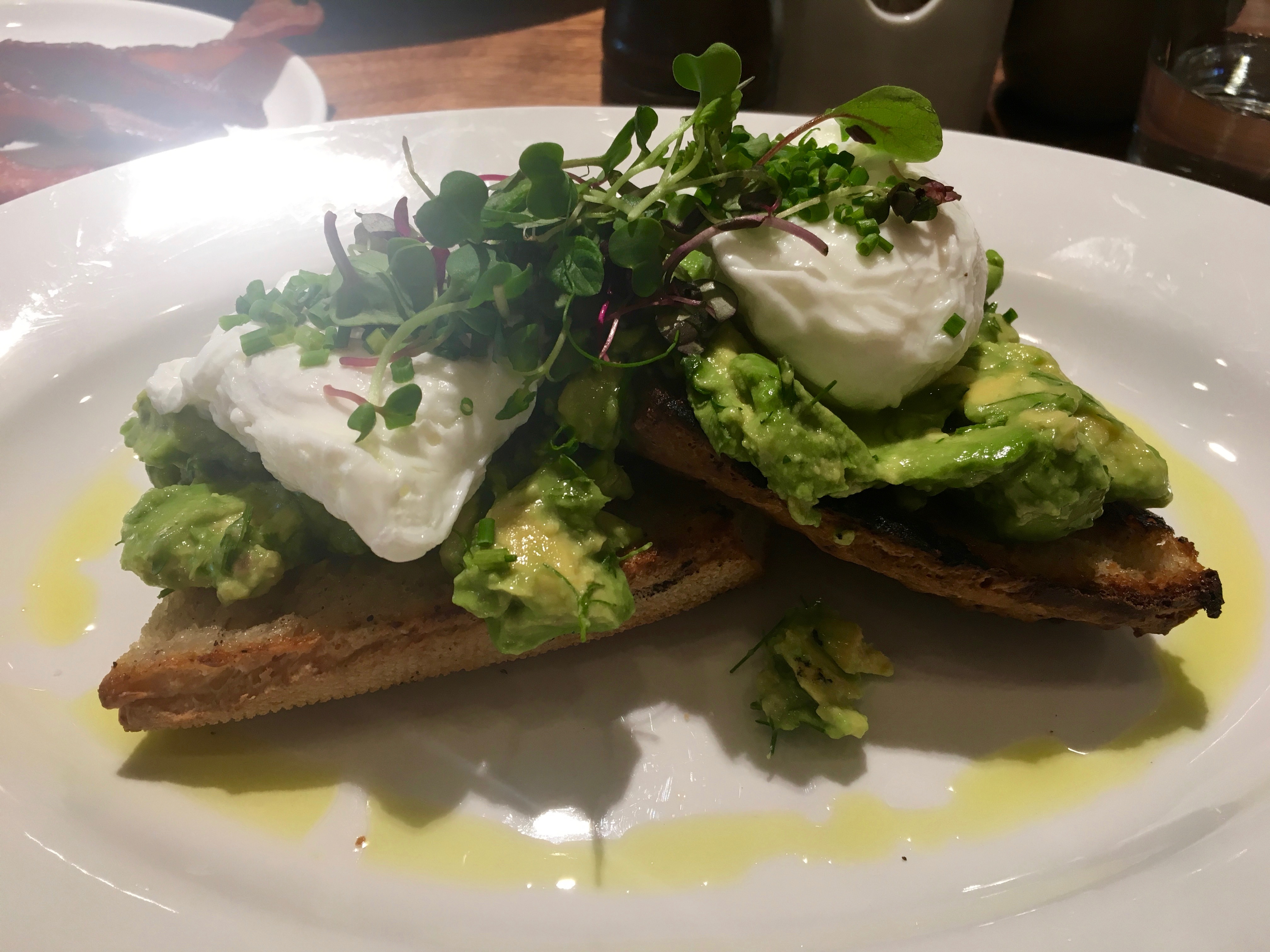 Here's what I got!  It was a huge portion – each of those halves are like mini baguettes.  I ate half and saved the rest for later…I didn't want to push my stomach since I was still recovering from my GI bug and I was also stealing bites of the bacon and egg sides we got.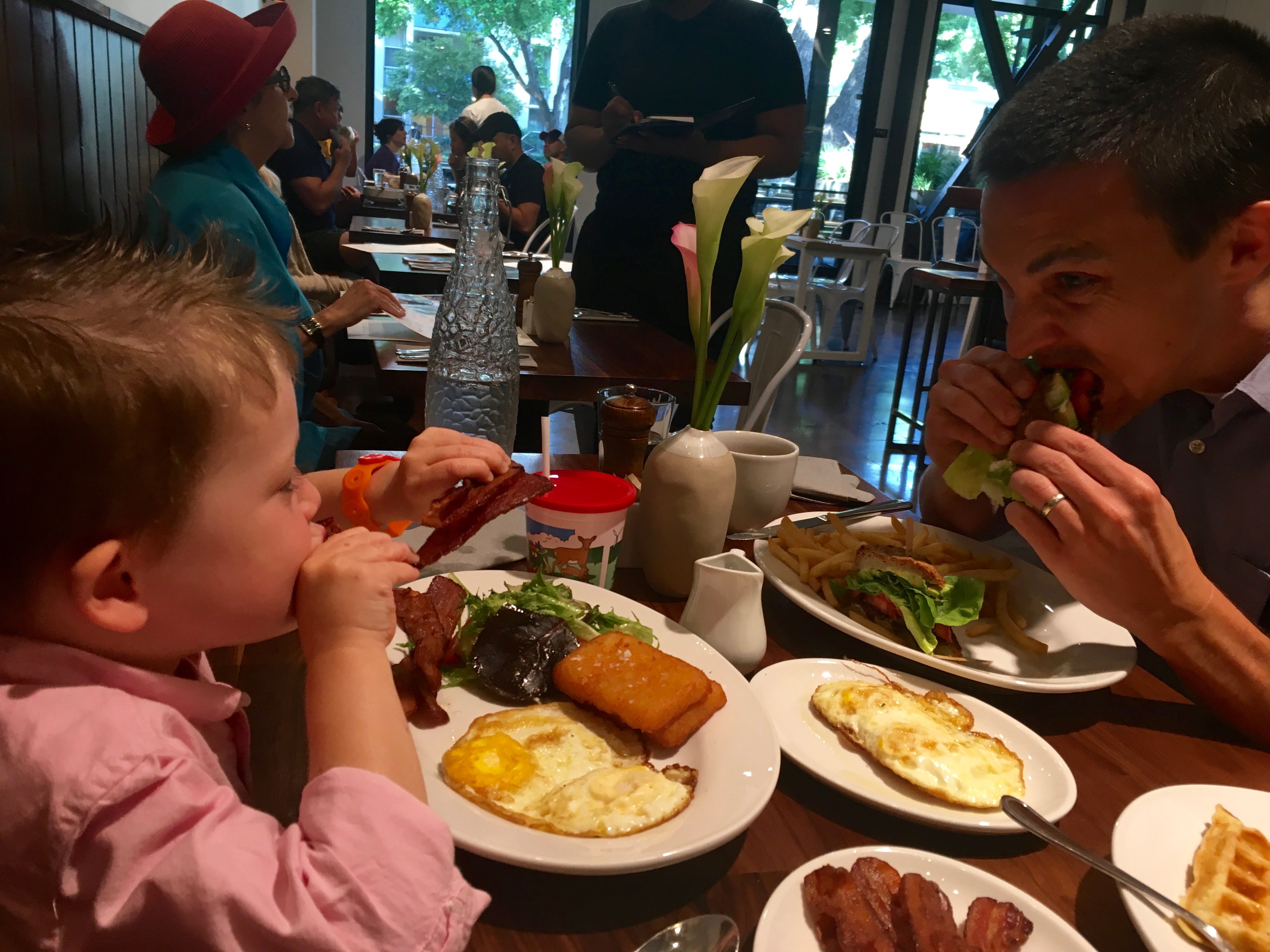 Buddies.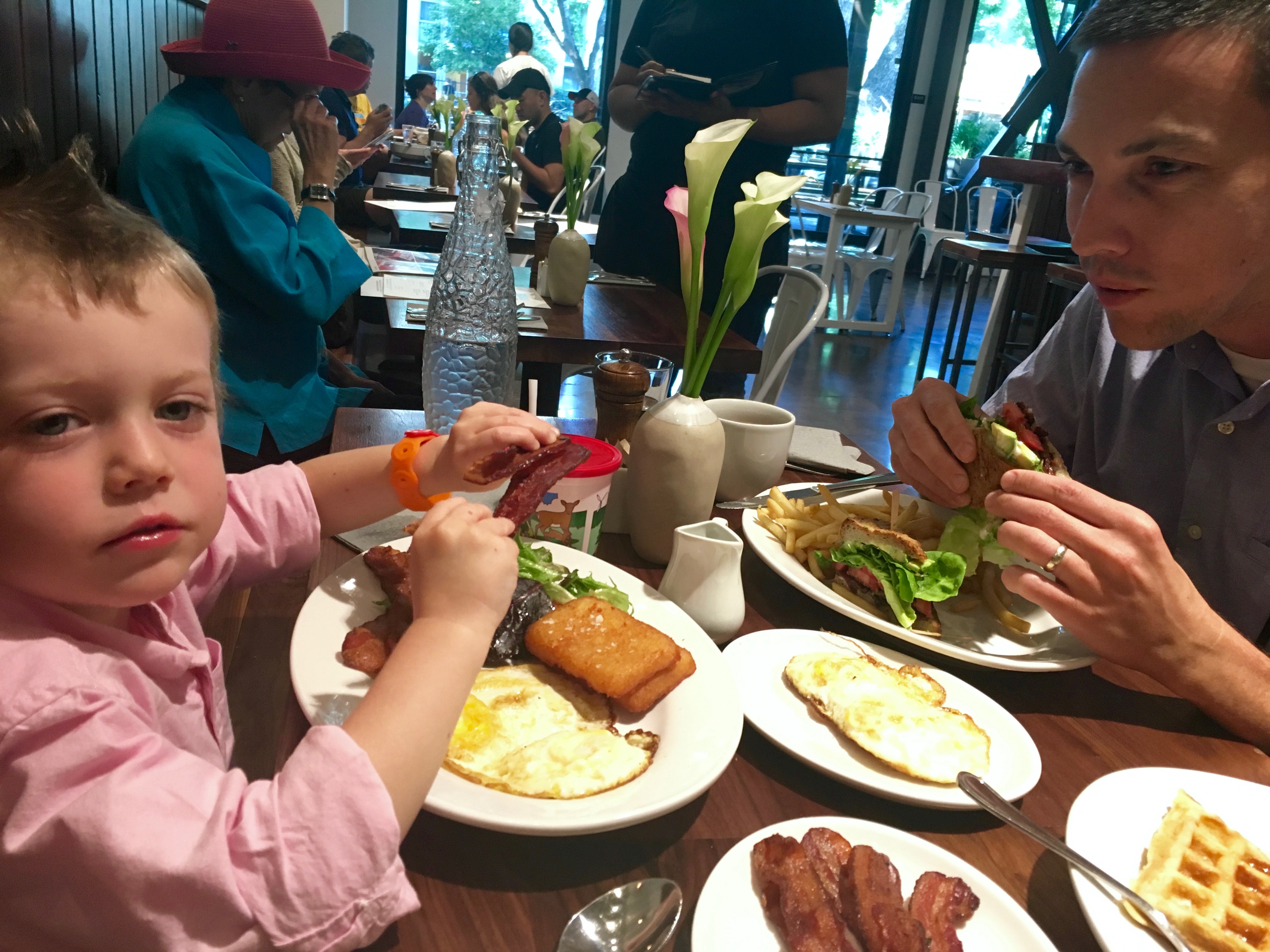 I gave him his dose after the meal and then we packed up the leftovers to bring home.  I also got a strawberry rosemary scone to take home…because why not??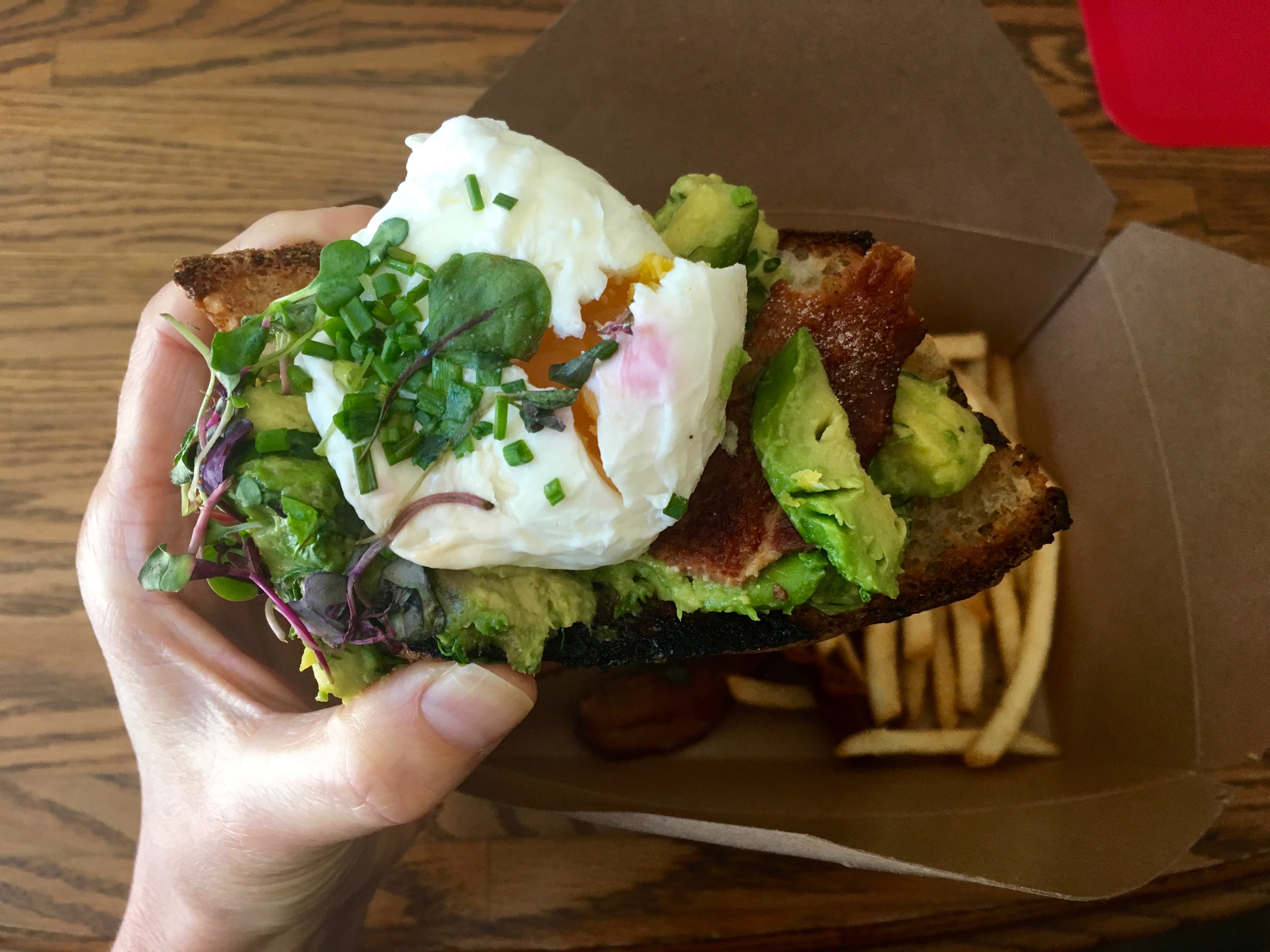 Leftovers for lunch.  I offered the fries to the kids but P didn't want any (?!?!).  V, however, was thrilled at the offer and ate every last one.