***Edited to add**** I just realized this is my 1,000th post.  Crazy!  I might have to celebrate with a giveaway soon!
Of course the second my neck and back start feeling normal again my stomach decides to go off the deep end.  Blah.  I probably consumed over 3000 calories yesterday, but absorbed under 100.  I was cursed with overly rapid transit time, if you catch my drift.
In any event, I was pretty productive when I wasn't in the bano.  I can't wait to share!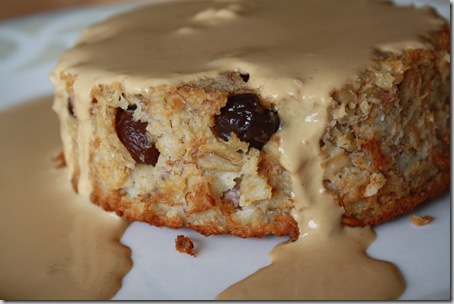 For breakfast I baked a mini banana bread, which was basically overnight oats with a mashed up banana but fancified due to the use of the oven.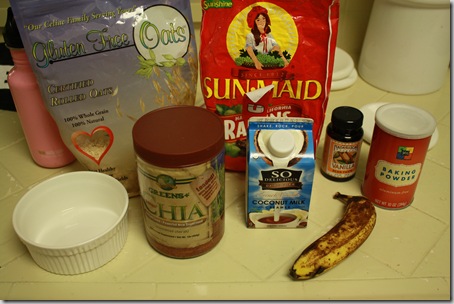 The night before, I mixed together:
1/2 cup oats
1 whole banana
1 tsp vanilla extract
1 tsp baking powder
1 tbsp chia seeds
1/4 cup nondairy milk (I used So Delicious vanilla coconut creamer)
1/2 cup hot water
pinch of salt
pinch of stevia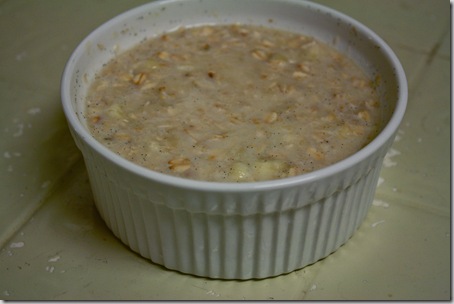 Once everything was uniformly stirred up, I popped it in the oven at 350 for 45 minutes.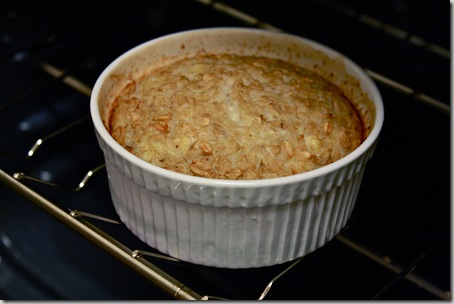 Half way there.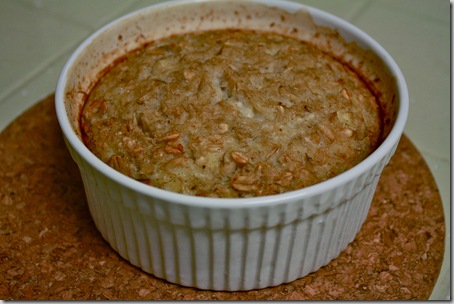 Hot off the press.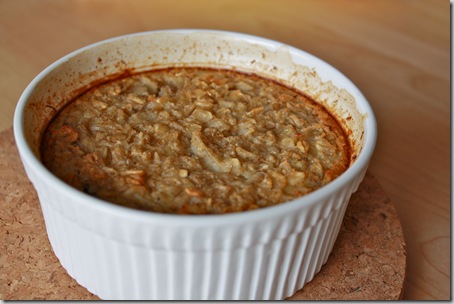 The next morning I flipped it onto a plate and drizzled it with thinned out peanut butter.
Like whoa.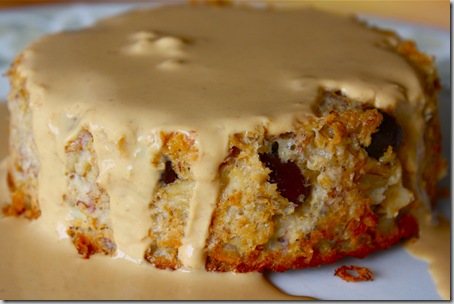 Vegan and gluten-free banana bread bake for one (maybe two).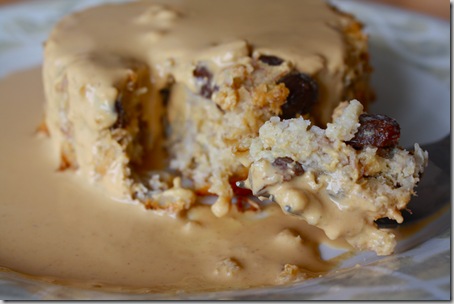 Already by this point I knew something was up with my stomach, but I still powered through.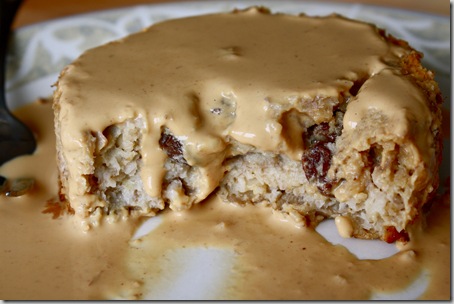 It was too good to stop anyway.  For a normal person, this may be enough for two meals.  I haven't been normal for quite some time now though.
The rest of the day was busy busy. Guess what!?!?
I FINALLY went to the pool!!!
Nothing like starting the swim portion of your triathlon "training" 2 weeks before the actual race.  I'll tell you more about that later…
I also packed up and dropped off my overnight bags for the weekend, including an obscene amount of food.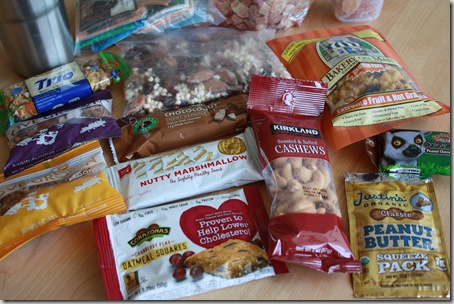 Clearly I've gotten caught up in the prepare-for-a-disaster-mentality.  For heck's sake, I'm not roughing it in the desert, I'm staying with my cousin!!  She lives within walking distance of Whole Foods, Trader Joe's, Native Foods, and Starbucks.  [And the hospital]  I don't think I'll be wanting for foodie options.  😉
Just in case, I have lots of pantry items on hand.
Since I plan on riding my bike to her house before the weekend gets started, I had to drive over the rest of my overnight stuff ahead of time.  Just the essentials, you know…PJs, scrubs, workout gear…and half my pantry.
Before dropping off my bags I went to the pool.  There's nothing more terrifying than unwrapping your new cap and goggles and donning swim gear for the first time in a DECADE, knowing it's sink or swim for real in T-minus 15 days.
Here's the set I did:
100 freestyle
100 backstroke
100 breaststroke
rest
100 freestyle
100 backstroke
100 breaststroke
rest
100 breaststroke
100 backstroke
100 freestyle
900 meters total = just over 0.5 mile
Hooray!  Not bad for my first swim since I was in high school.  I felt pretty good throughout, but a bit faint after.  I had an apple and some melon which perked me up, but my dad said that happens to him after his swims too.  So maybe it's just something that a few minutes of rest can fix before I jump on my bike.  Or maybe my GI system was just being a diva.  Either way, I'm happy that my back and neck are doing well.  I'm really anxious about this race, but the fact that I'm doing it with my dad makes it far less scary.  It's going to be his last race, so we better go out with a bang (not an injury)!
Have you ever run a race with a family member?
Coupon winners:
Organic Bistro – kayla, amanda, jvegegirl, katie, lanie, jordan, kyla, coco
Helen's Kitchen – courtney, jess, hippierunner, lee, kelsey
Email me with your addresses and I'll get the coupon in the mail asap.  🙂